B12 website builder
The online platform that powers professional services
B12 is the only all-in-one website builder that makes it easy for professional service providers to attract, win, and serve clients online.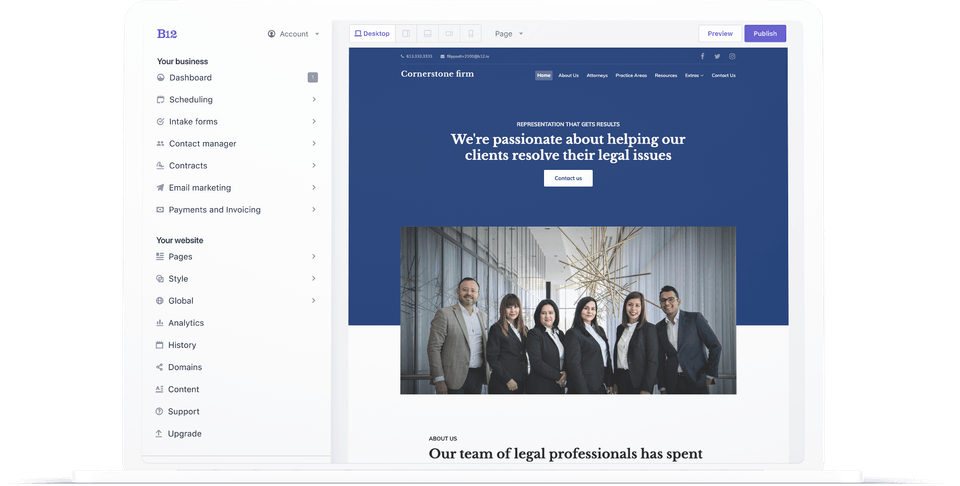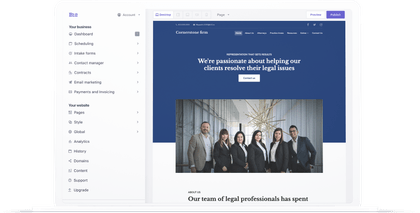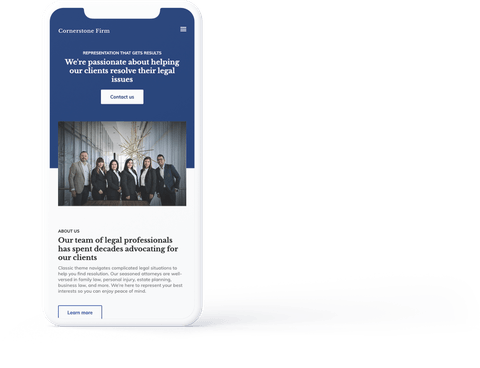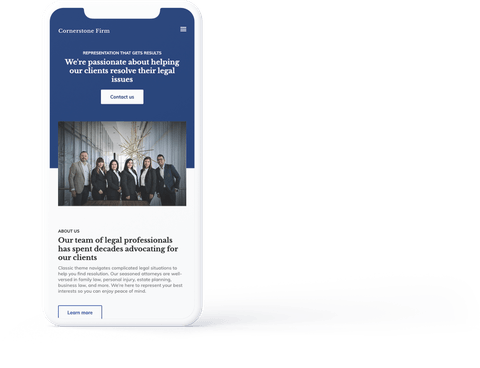 From new client intake to invoicing
With B12 you get a power-packed website builder backed by tools to help you look professional, engage with clients, and streamline business operations.
Attract
Wow potential clients with your professional website.
Win
Better leverage your website to secure new business.
Serve
Deliver an intuitive online client experience.
Transform your business to succeed online
A great website builder with all the essential features to help you create a professional site that not only wows, but also delivers a world-class online experience.
See how other professionals have grown their business online with B12
Barbara Bartelsmeyer
Partner / COO, Action Logistix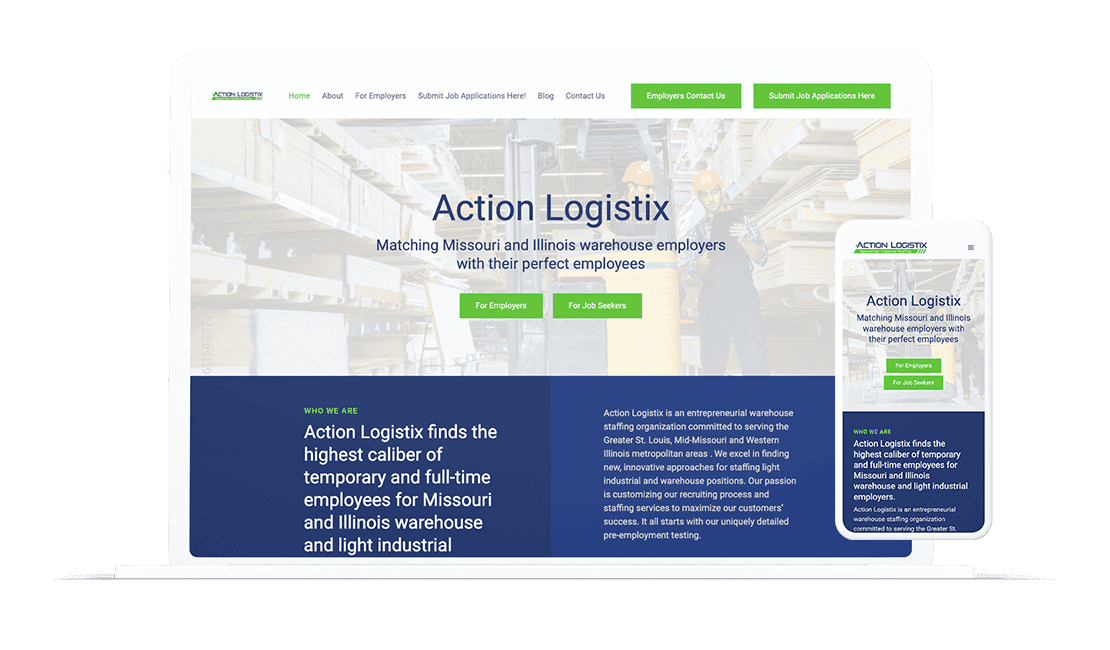 I can make [website edits] myself, and it's as simple as working in a Word document. If I need more help, I'll email the B12 team and within 24 hours, boom, it's done. B12 has an amazing team of people who just make it so easy.
Barbara Bartelsmeyer
Partner / COO, Action Logistix
Read Barbara Bartelsmeyer's story
Jia Junaid
Founder, Atlas Law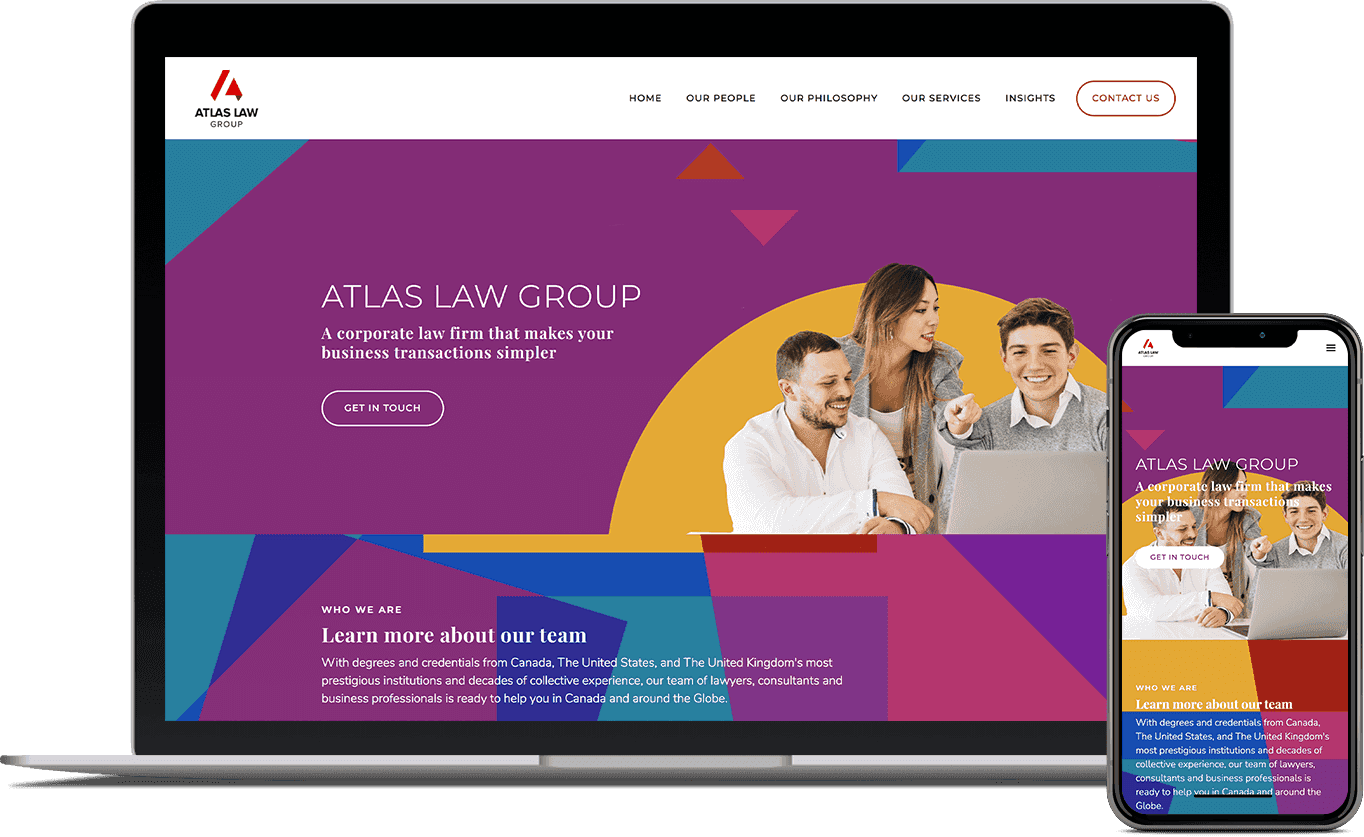 I love that B12 prompts me to update certain features and add integrations like online scheduling to increase efficiency in my law firm. These recommendations are often things that I would have never considered for my own website but have proved to be incredibly useful.
Jia Junaid
Founder, Atlas Law
Read Jia Junaid's story
Julliana Reyes
Founder, Bailey Reyes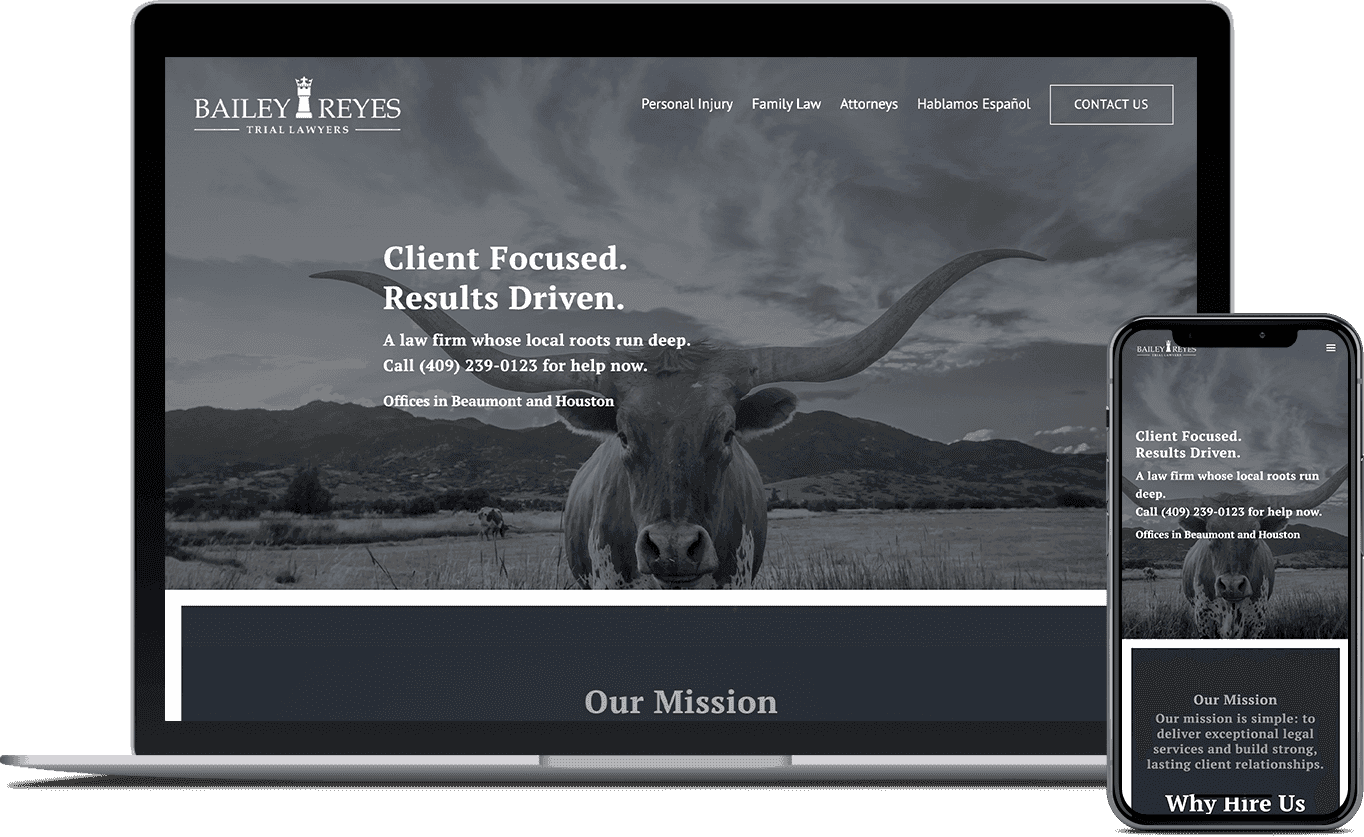 We get a lot of compliments on our website. Many potential clients are very impressed by our site, and often say it looks expensive.
Julliana Reyes
Founder, Bailey Reyes
Read Julliana Reyes's story
Brian Bohley
Founder, InFocus Payroll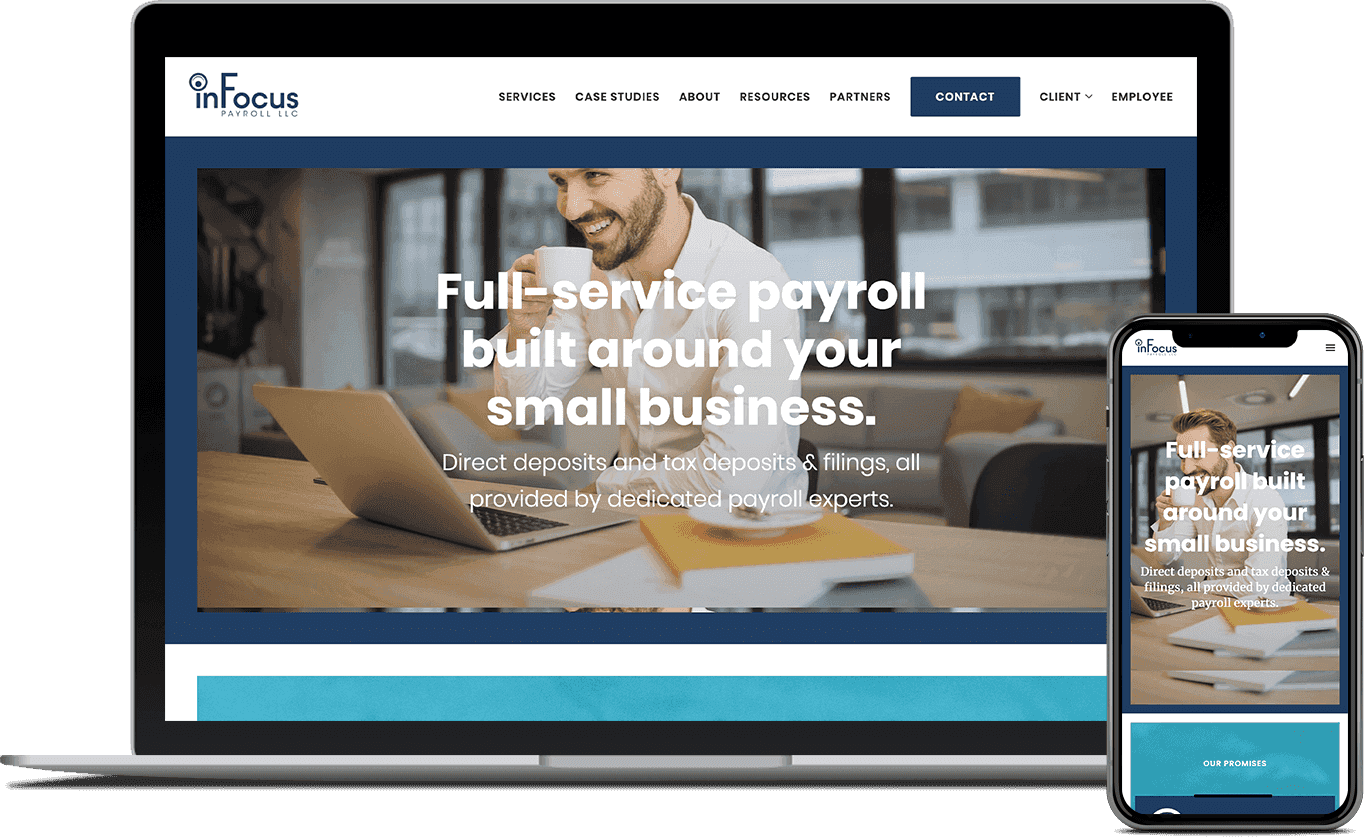 B12 was easily able to include several integrations to my business website, such as Calendly and Drift, that facilitate communication with my clients. The experience was seamless, unlike my previous experience with most website builders.
Brian Bohley
Founder, InFocus Payroll
Read Brian Bohley's story
Reliable, secure, and fully supported
With over 150,000 businesses choosing B12, and rated as a top website builder on Google, Trustpilot, and G2, you're in good hands.
Reliable
Built on the latest technology, B12 uses a reliable website hosting provider, boasts 99%+ uptime, and provides 24/7 monitoring. You can always count on your B12 site.
Secure
The latest security tools, like TLS certificates for your site, protect your information and give your clients peace of mind.
Supported
With many website builders on the market, small businesses are expected to figure things out on their own. With B12, you get access to unlimited expert support by phone, email, or chat.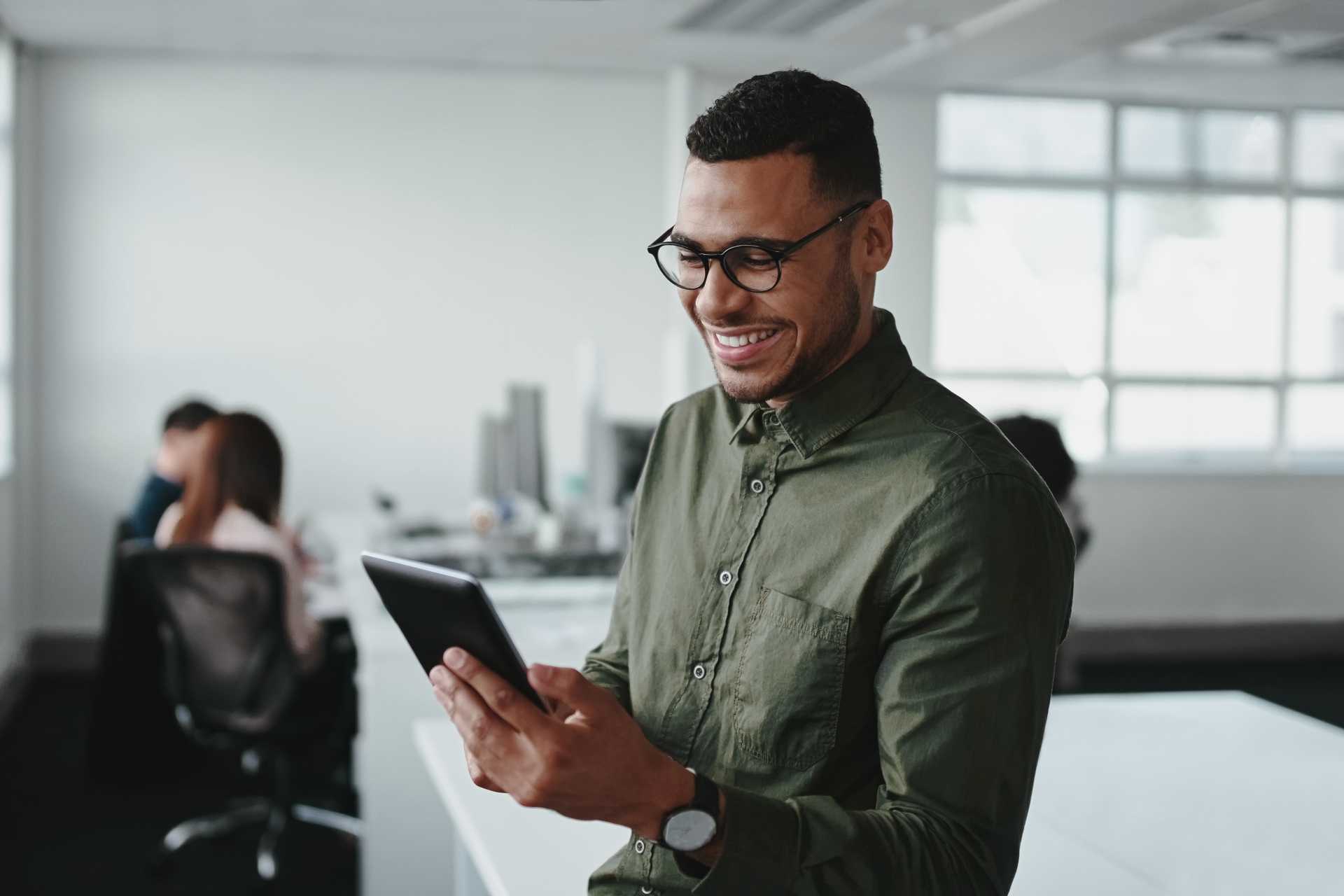 The best website builder for professional services
Take the stress out of website building, and in just a few clicks build a website with all the features you need to better attract, win, and serve your clients online.