Web design for consultants
Make your consulting business more competitive with a custom website
Digital-first consulting has become the norm for professional consultants, making it more important than ever to build a high-functioning website. If your site doesn't have the capabilities to deliver virtual consulting services by replacing physical meetings with online appointments and signing contracts using eSignatures instead of doing it in person, you'll lose out to competitors and face challenges trying to grow.
So what makes for a great consulting website? It must emphasize your unique skills, experience, knowledge, and innovations. A strong online presence will establish your authority in a personable way, exhibit social proof from previous clients, persuade leads to work with you, and nurture relationships with existing clients.
View our portfolio of the best consultants' websites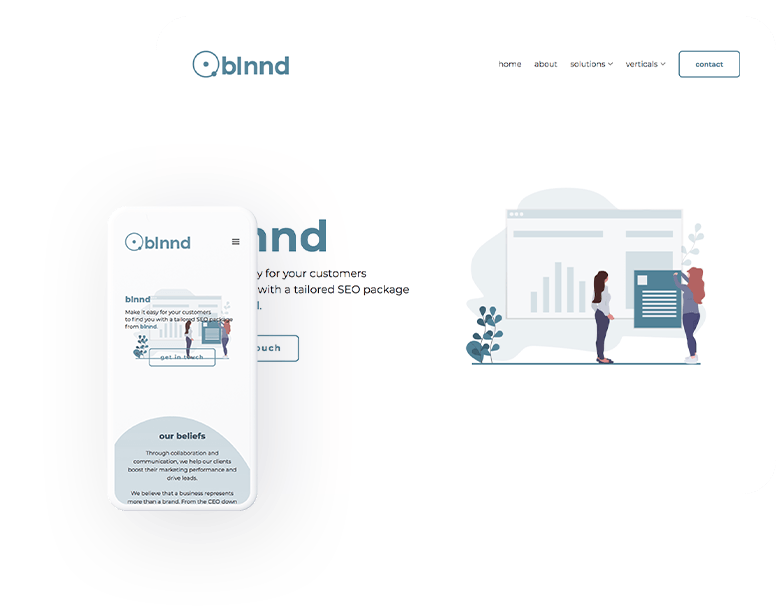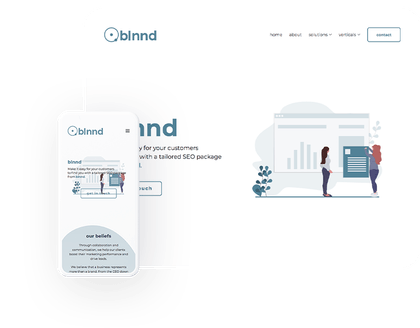 How to ensure your consultant website is credible and effective
Aligns with your brand
Your consulting firm offers a unique and valuable perspective, and you need your website to reflect that. Be detailed about the customized solutions you offer, who they're suitable for, and the benefits clients experience. Every detail, including your color palette, images, copy, and website navigation, works together to tell your story and convey professionalism.
Turns visitors into leads
Look at your site from a visitor's perspective. They want to learn more about you and engage with your firm, but does your site make their journey easy? Reduce the number of steps it takes to find essential information, whether a contact form or case study. For each web page, ask yourself: Does it have a compelling offering? Does it spur someone to take action? Simplifying your conversion process and providing a consistent value proposition will help you generate more leads.
Makes client interactions simple
A great consulting website lowers the barrier for client engagement. Smart tooling like online scheduling, email marketing, intake forms, and digital payments make it easy for them to get your help, book their next appointment, or pay their balance. If clients enjoy their interactions with your business, they're more likely to trust and recommend you, leading to repeat business and referrals.
Adds efficiency to business operations
Back-office, low-value tasks like sending confirmation emails and creating invoices from scratch steal your time and distract you from more important work. Adopt an online solution that centralizes more parts of your consulting agency and automates workflows. Consolidate your tech stack by using one solution for your website, email marketing, payments and invoicing, appointment scheduling, and more, so you spend less time wrangling tools and more time serving clients.
An innovative approach to building consultant websites
You're a professional in your consulting field, not web design. And as important as your website is to you, your time is better spent building connections with clients, not worrying about whitespace, video embeds, and alt text for images. Leave that to the web designers at B12.
B12 is an all-in-one solution popular with consultants and other service providers because we enable you to launch a professional website fast and sell more services with less effort. Start by answering a few questions about your consulting business, then see your AI draft in 60 seconds.
Professional designers, copywriters, and SEO specialists then refine your draft, so it's a personalized site that matches your brand and supports your business goals. Your new consulting business website is ready to launch in 30 days or less, allowing you to attract new business, serve clients more efficiently, and keep every aspect of your firm organized and streamlined.
With B12, get a website you absolutely love that's built for optimal performance. Instead of doing it yourself, you're left to focus on improving your clients' lives.
1
See your AI-designed website draft
Cut down on the time it takes to build and launch a custom consulting website with a helpful start from B12's artificial intelligence. Answer a few questions about your consulting business, then see your personalized AI draft. With the initial site built in only 60 seconds, the process of leaving feedback and working with a professional designer starts without any delay.
2
Work with designers who know your industry
Once you share your feedback on the draft, B12's experienced web designers, copywriters, and SEO specialists work to customize it to fit your vision and consulting industry best practices. In less than a month, you'll have a site that looks credible, resonates with visitors, and is optimized for search engines. Request updates any time or make edits yourself using the beginner-friendly B12 Website Editor.
3
Drive on-site revenue with automation, conversion tools, and payments
Navigation, calls to action, and powerful tools work together to keep visitors moving through the flow of your site to take the next step. Website pop-ups, banners, an intuitive sitemap, and targeted calls to action boost your conversion rate, while online scheduling and payments let visitors book an appointment and pay for your services without leaving your site. Automated reminders help you prevent no-shows and late payments.
4
Launch your professional new consulting site
The sooner your new website is published, the sooner your consulting business gains visibility online and reaches prospects looking for your expertise. In addition to a beautiful new website, you gain business tools like online payments, appointment booking, email marketing, and client intake forms to provide clients with the experience they expect.
Custom website design for every consulting niche
How can I make a positive first impression on website visitors?
75% of consumers make judgments of a company's credibility based on website design. Be sure they see your consulting business in a positive light from the first second they're on your site by adhering to these crucial principles and best practices:
Fast page speed
Mobile responsiveness
Attention-grabbing homepage
Easy-to-find contact information
High-quality images
Copy that addresses pain points
Clean design and color scheme
Blog posts that build credibility
User-friendly navigation
Social proof, like reviews, testimonials, and case studies
Conversion tactics that generate leads
Great website design can help scale your consulting business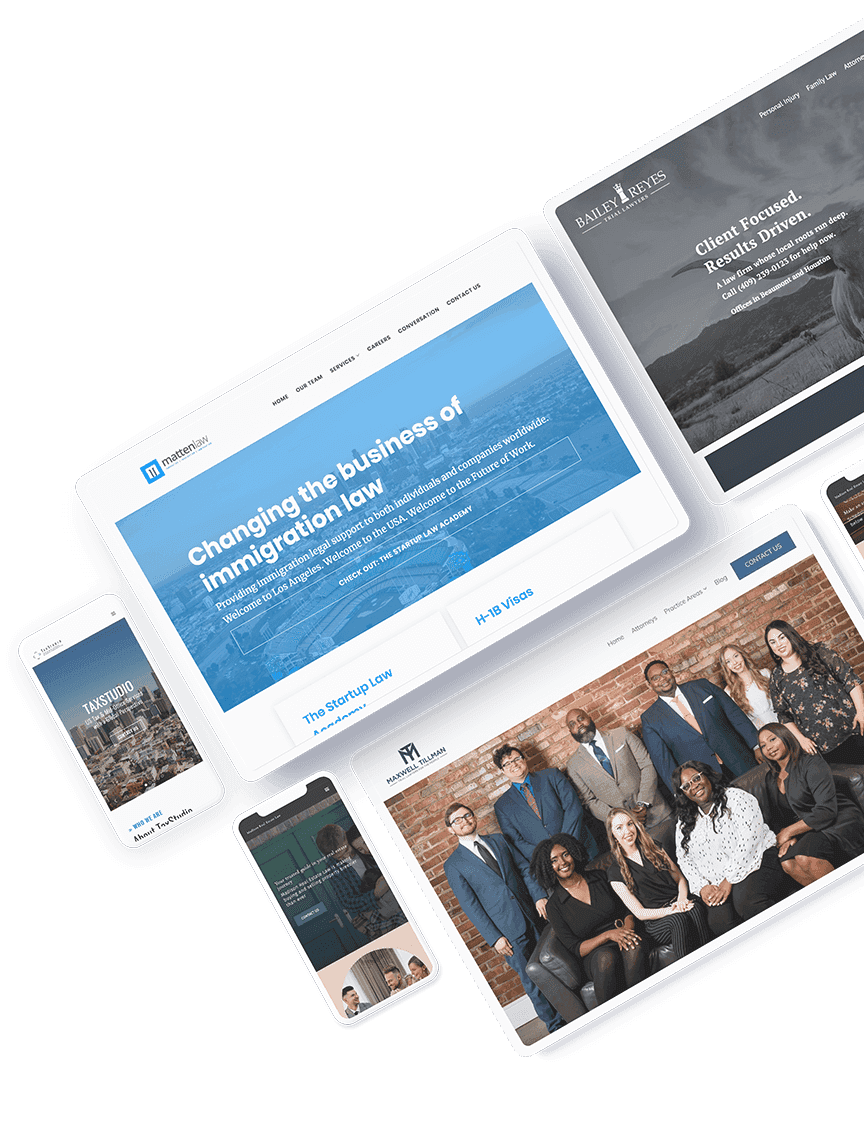 What is the difference-maker for the best consulting websites?
The best consulting websites are equally adept at serving clients seamlessly and enabling your business to scale.
So, your business needs to be able to attract new clients and showcase your knowledge while also adding automation and efficiency to your behind-the-scenes processes.
Your website is the online hub for your business, so it needs to make you look good and convince visitors you're the expert they should hire. At the same time, it should make your life easier by automatically reflecting your appointment availability and sending automated confirmation emails, so you don't have to take the time out of your day.
Launching a custom-designed site in 30 days or less that's produced to support your specific business goals gives your consulting firm a better chance to grow and succeed. To find design inspiration for your new consulting website, find inspiration and examples from real customers in the B12 web design gallery.
Browse consultant firm websites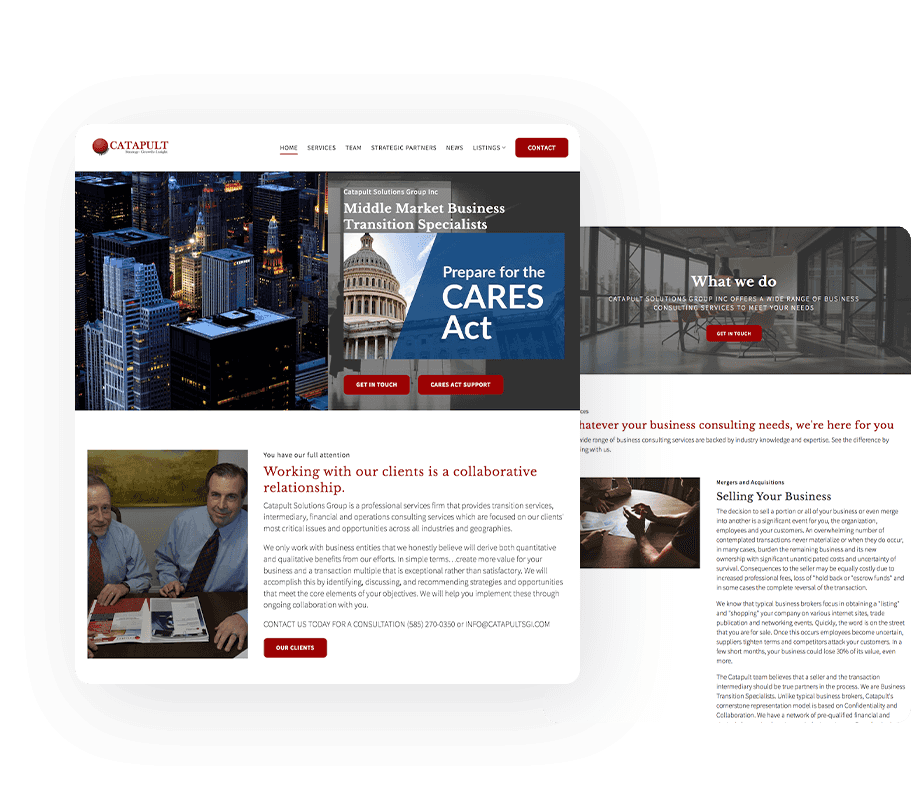 B12 helps consultants enhance their online client experience
B12 specializes in building custom professional websites for service providers like consultants that help them stand out in crowded markets and meet clients' expectations.
Our web design team takes the lead in designing and launching your website project, so there's no lapse in your service delivery. You're welcome to leave feedback any time or log in to the B12 editor to make changes on your own.
The B12 platform was created specifically for professional service firms to sell services online, and our web designers, copywriters, and SEO specialists have built hundreds of consulting sites that emphasize unique value propositions and streamline the client journey.
B12 is proud to receive 4+ stars on the top review sites, including: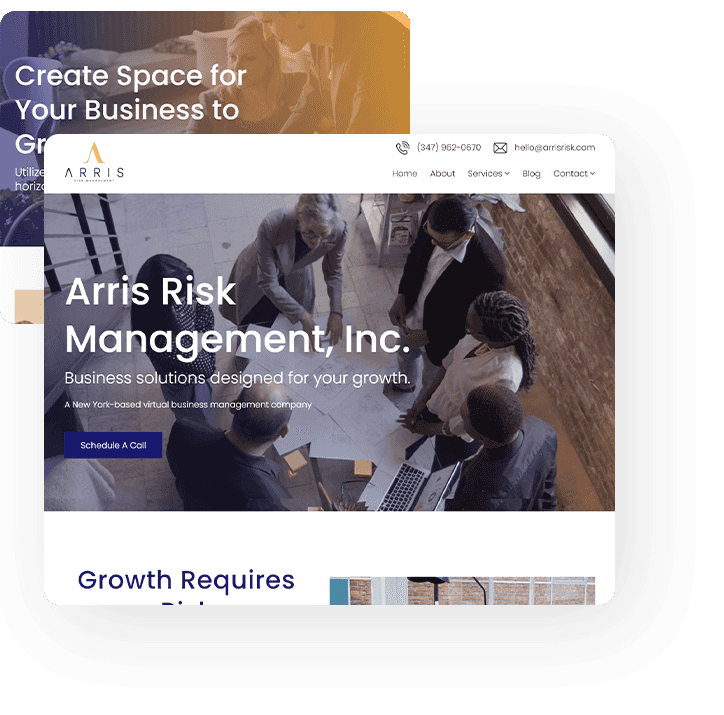 What do other service businesses think of B12's website design?
Leroy Maxwell, Jr.
Founder and Attorney, Maxwell Tillman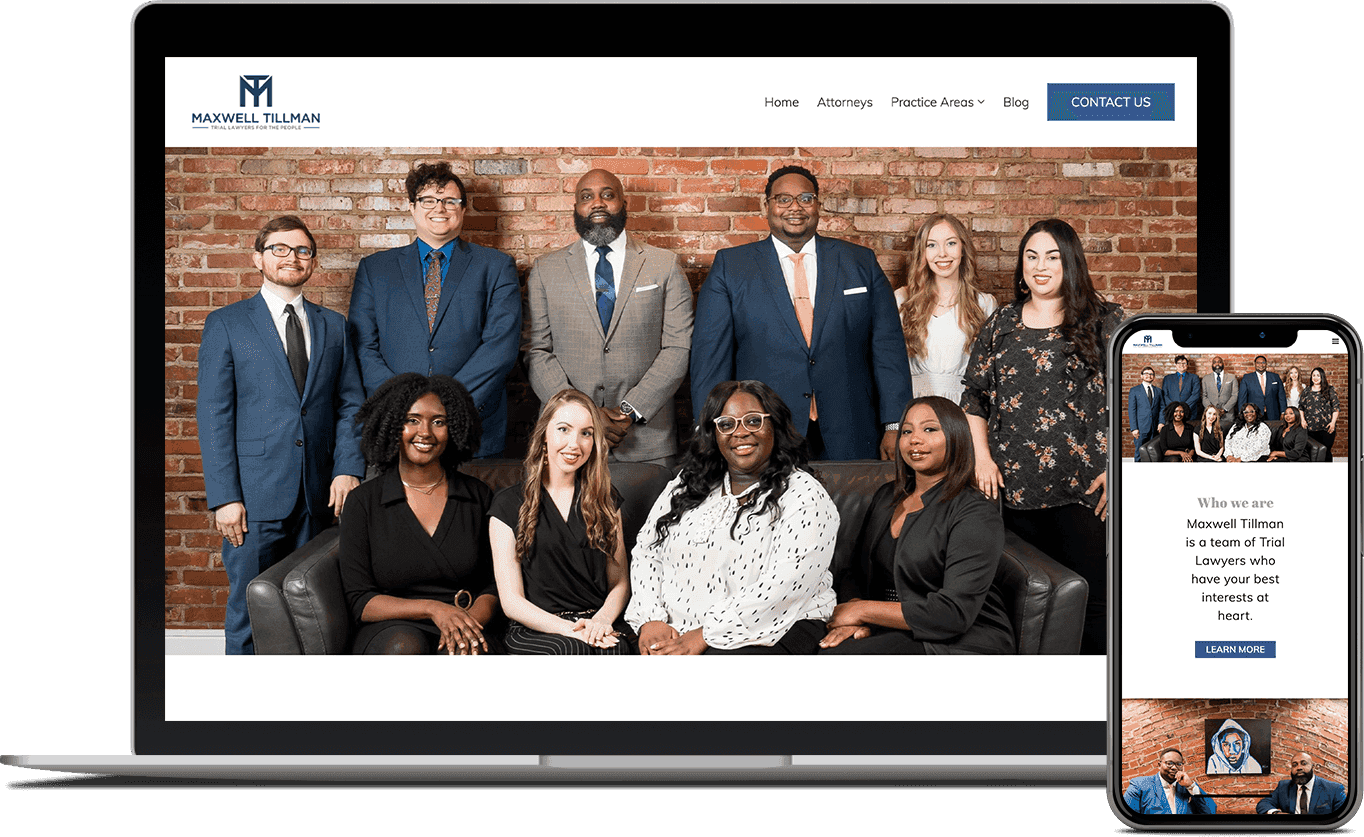 I would recommend B12 to any company that wants a team to manage and grow their website while they focus on growing the business. With B12, founders can be rest assured that their website is in good hands and, more importantly, prove its value and ROI.
Leroy Maxwell, Jr.
Founder and Attorney, Maxwell Tillman
Read Leroy Maxwell, Jr.'s story
Barbara Bartelsmeyer
Partner / COO, Action Logistix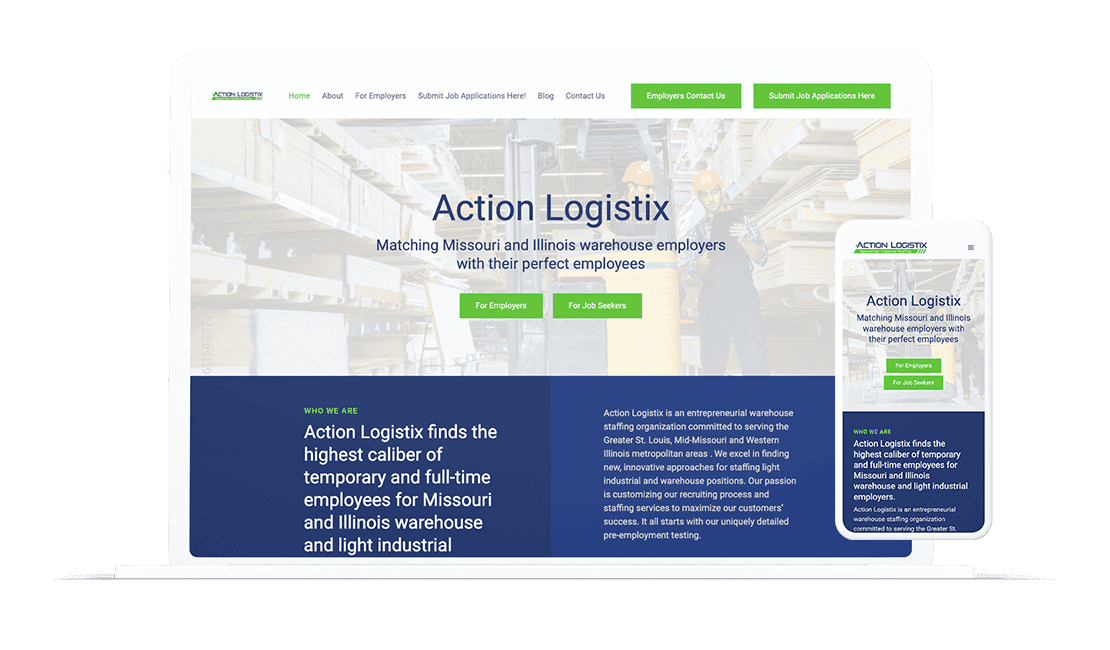 I can make [website edits] myself, and it's as simple as working in a Word document. If I need more help, I'll email the B12 team and within 24 hours, boom, it's done.
Barbara Bartelsmeyer
Partner / COO, Action Logistix
Read Barbara Bartelsmeyer's story
Brett Packard
Head of Operations, TaxStudio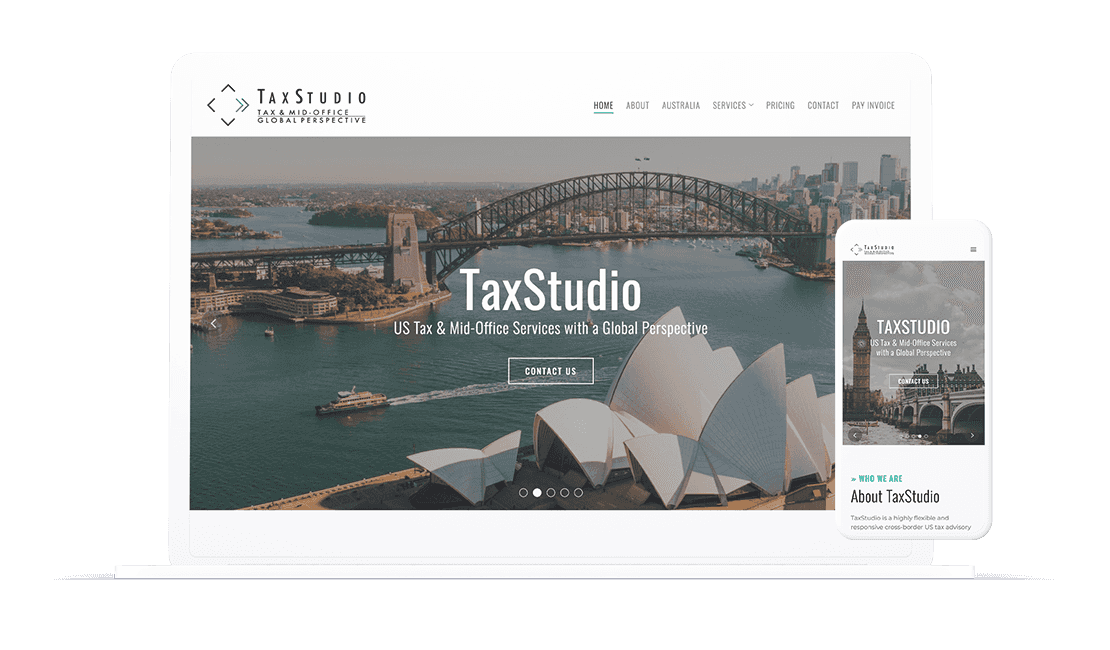 We get a lot of compliments on our website. Many potential clients are very impressed by our site, and often say it looks expensive.
Brett Packard
Head of Operations, TaxStudio
Read Brett Packard's story
Frequently asked questions from consulting businesses
One of the greatest challenges for any consultant is to establish trust with potential clients. Prospects want to know that they can trust you with their business, health, education, IT, or whatever your niche is — and that you have the right experience to help them achieve their desired results.
If your website doesn't inspire trust or emphasize the pain point you solve, whether it's helping companies overcome low sales or replacing outdated technology, they'll leave and find someone else to work with. One of the simplest ways to build trust on your website is to showcase positive reviews and testimonials.
Alternatively, you may want to invest in creating a few case studies detailing results from previous clients, or creating a video with a brief description of your business coaching background. Other ways to develop your personal brand as a consultant are to guest on podcasts, be more active on social media, and take part in speaking engagements.
Like every industry, consulting is changing. To future-proof your consulting firm, focus on innovation. How can you solve common problems of a potential client that your competitors aren't doing? Another focus area is developing long-term client relationships. How can you keep existing clients happy, so they continue working with you and refer other people to your business?
Another idea is to invest in technology and tools that add efficiency to your processes, whether it's live chat, digital contracts, or online payments. For every client interaction you have, ask yourself if there's anything more you can do to be a valuable resource to them and prevent future challenges.
Website-wise, don't treat your online presence as this static thing. If you set it up so it converts visitors and nurtures clients, it has the potential to be your firm's top seller without any additional effort on your part. Automating your client interactions and streamlining website workflows can make a difference in gaining business, generating repeat business, and saving you time managing your backend operations.
Perusing other sites is a great way to determine what you like, dislike, and want to apply to your own consulting website. Visit the B12 website gallery for the best consulting website examples that you can use as inspiration for your own website. Working with a professional web designer like the ones at B12 ensures that your consulting agency launches a site with modern design and great resources that impress current and prospective clients.
Whether you like minimalistic web design or your independent consultant brand is more maximalist, B12 designers will create a custom website that feels professional, is built for lead generation, and sets you apart from your competitors. Your new site is ready to launch in 30 days or less, and you can update it any time using the beginner-friendly Website Editor.
With B12, you get more than a great consulting website — you get the tools you need to attract, win, and serve clients online. Leverage powerful features built into your website, including a contact manager, email automation, online payments and invoicing, and appointment scheduling software to scale your business, drive revenue, and improve your credibility.
Depending on the B12 subscription you choose, plan features include:
Custom domain
Website hosting
Mobile optimization
Website traffic analytics
Search engine optimization (SEO content, keyword optimization, and directory listings)
Email marketing
Intake forms
eSignature and digital contracts
Customizable branded invoices
Payment processing
Ability to add team members