Website design for insurance brokers
Great web design gives your insurance agency an edge
The insurance market is crowded, so your agency needs a way to stand above the competition and win new business more easily. A polished, secure website can be your most effective tool to show prospects that you're the licensed expert they should work with on all things insurance, including auto, home, renter's, life, and health insurance.
With so many choices of insurance agents out there, make it clear to visitors why you're the best fit. Launching an online presence that's attractive, discoverable, and built to convert can have a considerable impact on your revenue and growth.
View our portfolio of the best insurance broker websites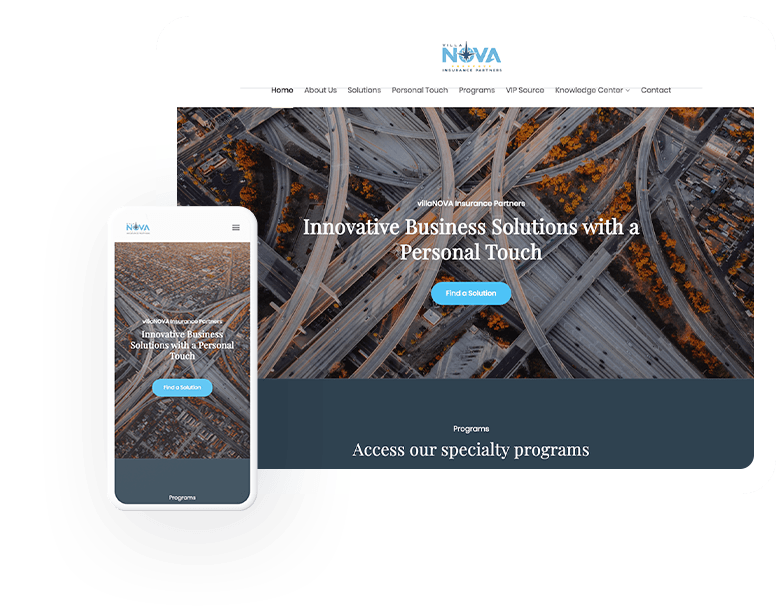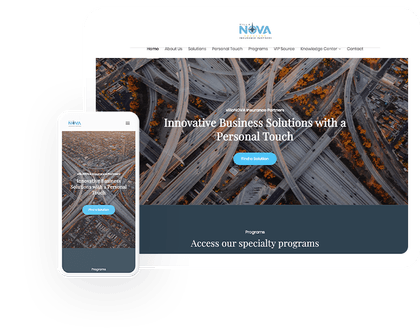 Essential ingredients of an insurance broker website
Establishes credibility
Clients come to you to be sure they have adequate insurance coverage at the most affordable rate. You're a trusted advisor who listens to their needs and finds the right policy for their property, family, and business. Your website, like your firm, should help visitors find answers, solve problems, purchase insurance products, and communicate with you.
Generates insurance leads
Insurance clients have high lifetime values, which makes paid search competition fierce and expensive. Insurance keywords are among the most expensive to advertise for, with the cost per click as high as $50! This is a major reason to ensure your site is optimized for organic search and to work with an SEO specialist, so it ranks better on search engines and gets discovered by prospective clients.
Streamlines client interactions
Effortlessly maintain relationships with all of your insurance agency's contacts and simplify their experience on your website. From quick-loading web pages to the option to pay for your services online, every element of your site should help clients conveniently accomplish what they want and motivate them to refer you.
Simplifies your insurance agency's operations
Your insurance website has the potential to centralize all areas of your business and manage them online, including your client list, marketing emails, appointment history, and payments for your services. Streamlining your client journey and cutting out the need for third-party tools helps you spend less time on administrative tasks and more time serving clients.
A proven approach to insurance websites
You started your insurance firm to improve clients' lives, not design websites.
B12's team and AI-powered technology do the heavy lifting to bring you online and sell more insurance products with less effort. We help you publish your professional site in 30 days or less, complete with tools that add efficiency to your business, so your time and energy go toward solving problems for clients.
B12 enables insurance brokers to launch modern websites with tools to help attract, win, and serve clients online. We set up your firm with everything you need to deliver excellent services that make your clients' lives easier and encourage repeat business.
1
Receive an AI draft
Building a website for your insurance business doesn't have to take months and distract you from offering great service. B12 speeds up and simplifies the process by using AI to draft your initial site. Answer a few questions about your insurance firm, and we'll produce a website specific to your business in less than 60 seconds.
2
Work with experts in insurance firm web design
With a quality starting point for design and web copy, B12 experts then work with you to customize and launch your mobile-friendly, fully branded website. It looks credible, is search-optimized, and is built for smooth client interactions. B12's knowledgeable designers, copywriters, and SEO specialists are on hand to update your site any time — or you can do it yourself with our easy website editor.
3
Boost revenue through online payments, automation, and conversion tools
Website pop-ups, banners, and strategic calls to action boost your conversion rate, while online scheduling and digital payments let visitors purchase your services and schedule time to work together, directly on your site. Automated reminders help you eliminate appointment no-shows and consistently get paid on time.
4
Launch your insurance brokerage's new website
The sooner your new site launches, the sooner you're discoverable to potential customers shopping for insurance policies. Once your site is published, leverage powerful tools like online payments, appointment scheduling, email marketing, and client intake forms to provide clients with the experience they expect.
Insurance broker website design for every agency type
What are the best practices for building high-performance insurance agency websites?
These crucial features enable you to build a modern, user-friendly insurance firm website.
Fast page speed
Responsive on mobile devices
Blog content for your target audience
Testimonials from satisfied clients
An enticing front page that captures a user's attention
Forms to collect more leads
A page, section, or detailed description of each specific service and insurance type
On-page and off-page SEO
CTA buttons on high-traffic pages
Conversion-oriented design elements and tools
Intuitive navigation and user experience
Quality website design can help you grow your insurance business fast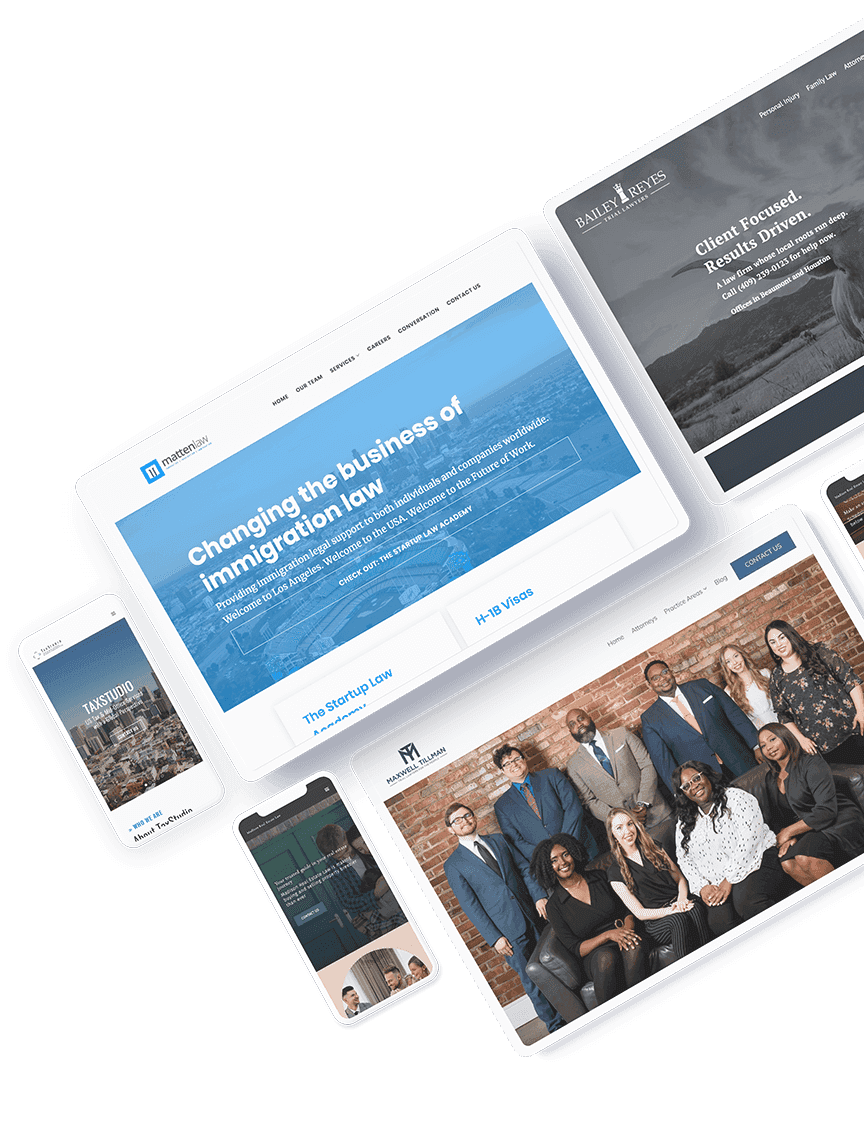 What separates a good insurance agency website from a great one?
The most effective insurance broker websites are equally user-friendly for visitors and powerful in driving growth for your firm.
Your firm's website should effortlessly collect information from leads via forms and signups, centralize everything in a contact manager, automatically send follow-ups (e.g., welcome emails and appointment reminders), and include tools to more easily convert them to new clients.
With 41% of consumers preferring to buy insurance policies online, your firm can be more competitive by making that process straightforward and quick. An easy way to set your insurance agency apart from others and improve the broker-client relationship is to remove any friction from contacting you, submitting and signing documents, and paying for your services directly on your website.
For more inspiration and to see examples of great insurance web design, take a look through B12's best insurance agents and brokers websites.
Browse insurance firm websites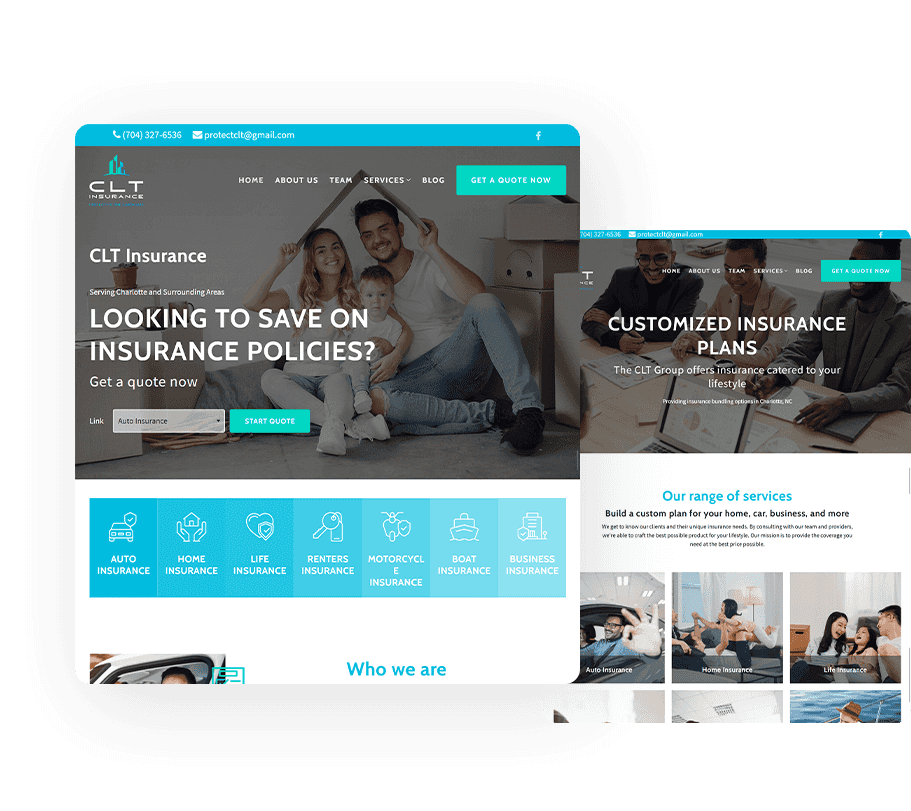 Building websites for independent insurance brokers and small firms since 2016
B12 specializes in building custom websites for insurance firms that meet industry best practices and make a great first impression on every potential client.
Our team handles your entire project from end to end, while still giving you control over design preferences and the ability to make quick web page updates using our intuitive editor. The B12 platform was created specifically for service businesses, and our experts have built hundreds of insurance agent websites that emphasize each company's unique expertise and services, with design, marketing, and conversion features that prompt website visitors to take the next step.
B12 is proud to receive 4+ stars on the top review sites, including: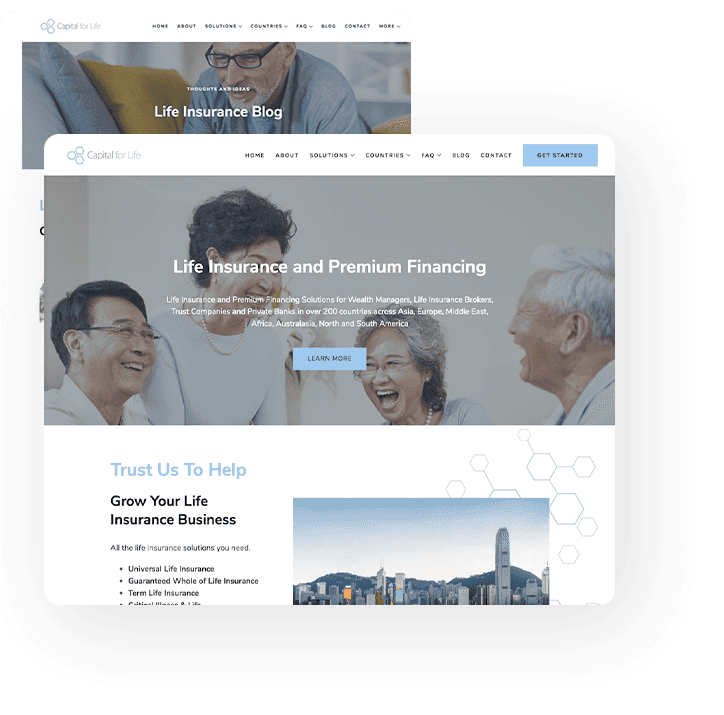 What do other service businesses think of B12's website design?
Leroy Maxwell, Jr.
Founder and Attorney, Maxwell Tillman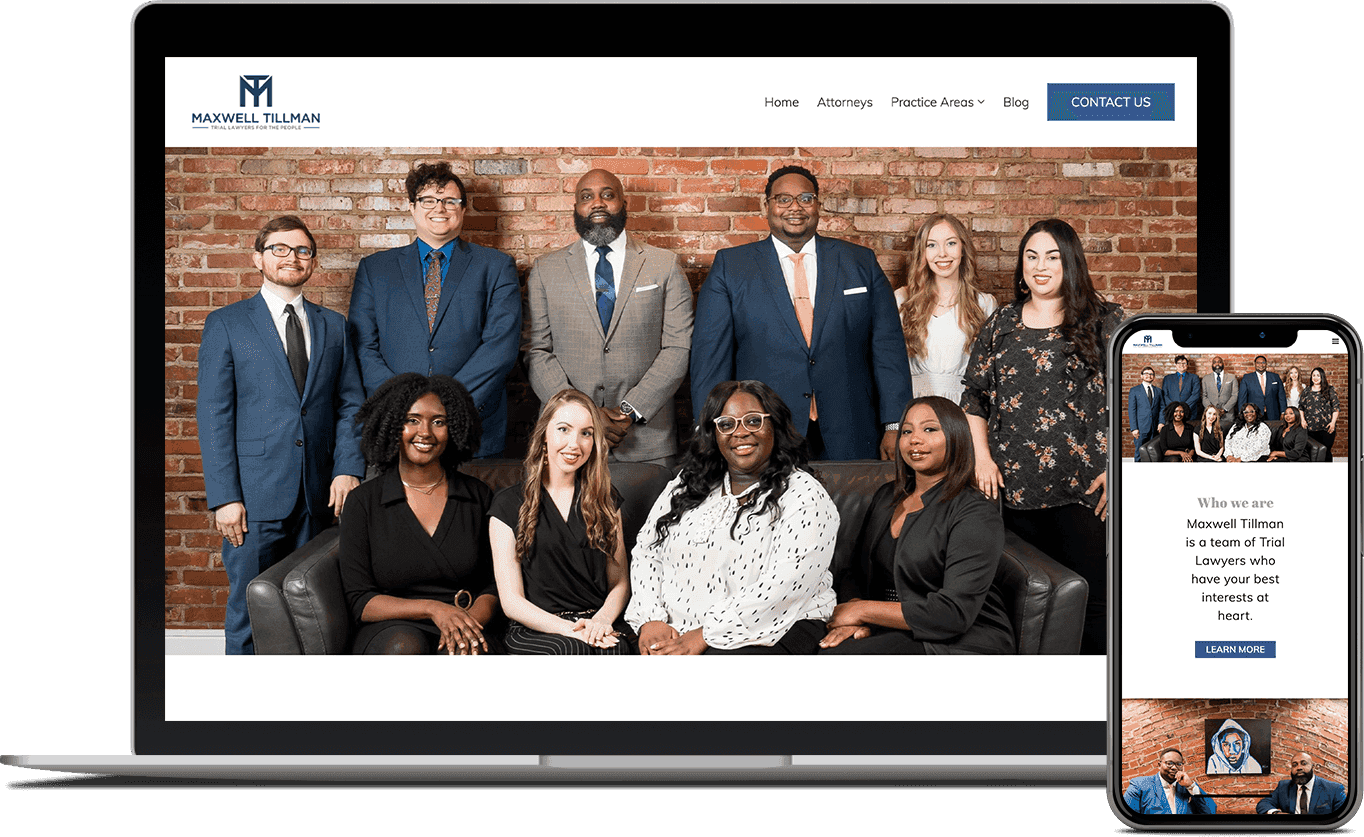 I would recommend B12 to any company that wants a team to manage and grow their website while they focus on growing the business. With B12, founders can be rest assured that their website is in good hands and, more importantly, prove its value and ROI.
Leroy Maxwell, Jr.
Founder and Attorney, Maxwell Tillman
Read Leroy Maxwell, Jr.'s story
Barbara Bartelsmeyer
Partner / COO, Action Logistix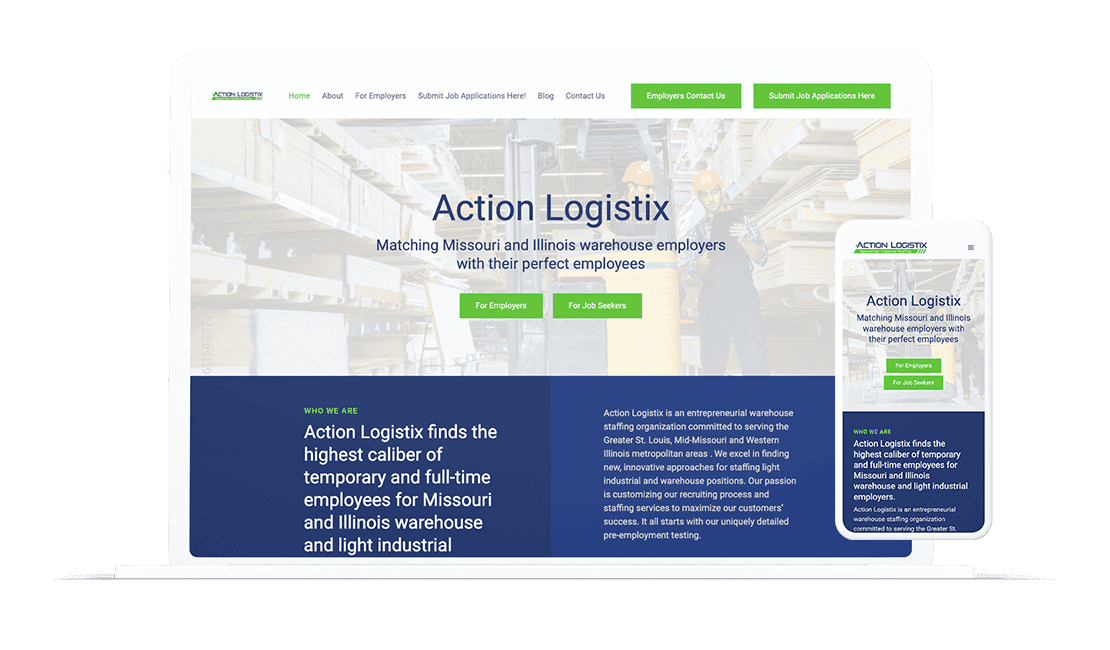 I can make [website edits] myself, and it's as simple as working in a Word document. If I need more help, I'll email the B12 team and within 24 hours, boom, it's done.
Barbara Bartelsmeyer
Partner / COO, Action Logistix
Read Barbara Bartelsmeyer's story
Brett Packard
Head of Operations, TaxStudio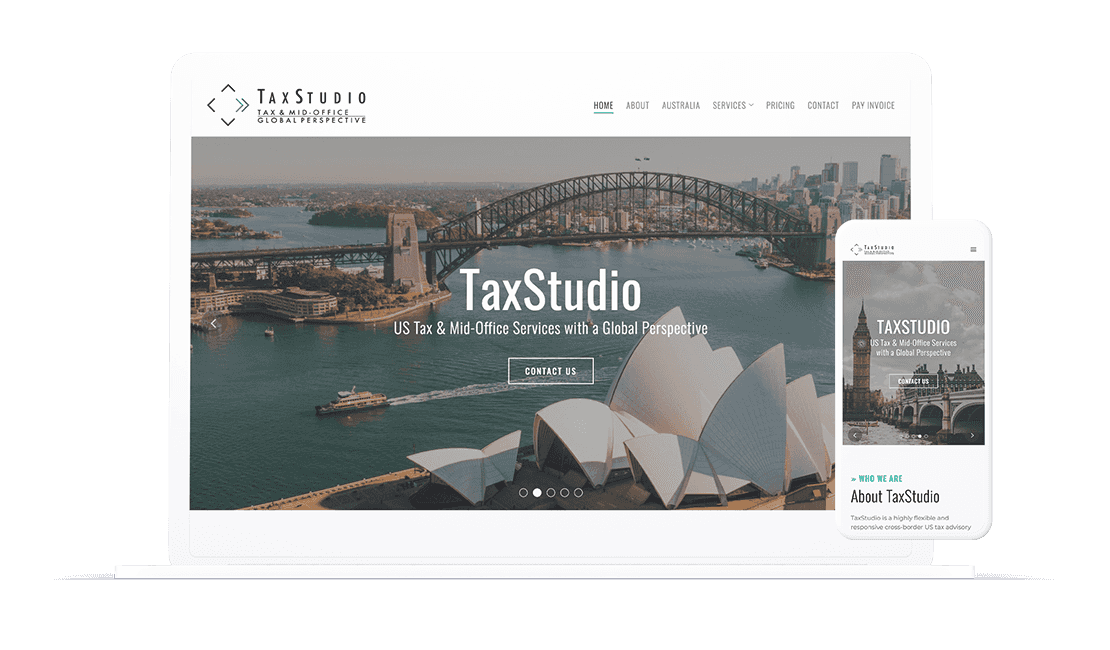 We get a lot of compliments on our website. Many potential clients are very impressed by our site, and often say it looks expensive.
Brett Packard
Head of Operations, TaxStudio
Read Brett Packard's story
Frequently asked questions from insurance brokers
94% of first impressions relate to your website design, so if your site is poorly designed, you may lose visitors forever.
Still, don't overthink your web design. A simple, sleek layout with readable fonts, a cohesive color scheme, and appealing images are the key ingredients to making a favorable first impression with visitors. Your website design should not distract from your content, instead, it should underscore important calls to action and support conversion next steps.
For insurance brokers especially, potential clients want to find as much information as possible online, so your site should make it easy to compare policies, see applicable discounts, request a quote, schedule a consultation, and make a purchase without leaving your site and without complication. Make sure your web design layout adds simplicity to each of these goals and processes, rather than overshadow it.
Some additional insurance website design and user experience best practices include:
Make sure your website is mobile responsive and pages load in less than 2 seconds — the Google recommended page load time. Since half of today's website traffic comes through a mobile device, this is incredibly important.
Place calls to action strategically to support your sales funnel (e.g., place an intro offer on a specific Service page or Contact page).
Simplify your navigation with a clearly labeled menu with items intuitively ordered.
Test out each page to ensure that visitors can find what they're looking for in only a couple of clicks. If not, you'll need to simplify your user experience and give them an effortless route to learn more about your services, find a resource, set up a consultation, or submit a contact form.
Focus on offering your visitors value. Insurance broker website copy should address the benefits and challenges that are top of mind to prospective clients. You need to communicate the complexities of insurance in simple terms and strike a balance between selling your services and making prospects feel comfortable as they make important decisions about their health, family, property, or business.
Strategic online workflows that include calls to action, forms, scheduling, and payments can reduce the steps to contact your insurance agency, work with you, and pay for your services. The simpler it is to work with you, the more likely someone will convert and remain loyal to your agency. Including client tools in your website has a huge impact on client acquisition and retention.
For intake forms specifically, include as few fields as possible that will still allow you to understand a new client's needs and provide them with tailored service. You can always ask them more questions during their first consultation or appointment. Your form should be short and straightforward to fill in. Don't ask for information you don't need, and remember that you can always tweak form fields later.