Launch an online presence that makes it simple to attract, win, and serve clients
B12 uses AI and experts to quickly set up your website, scheduling, payments, email marketing, and more.
Get started for free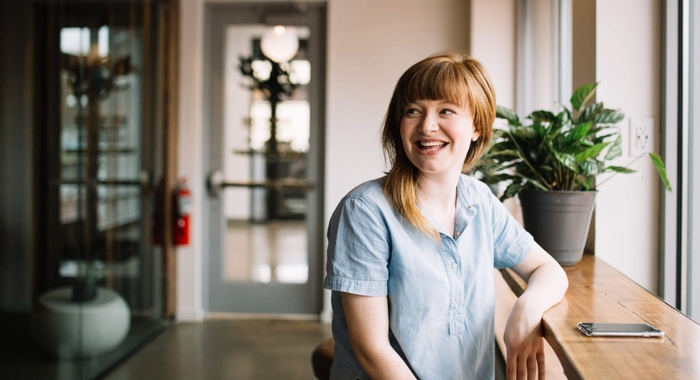 Easy ways to improve client onboarding calls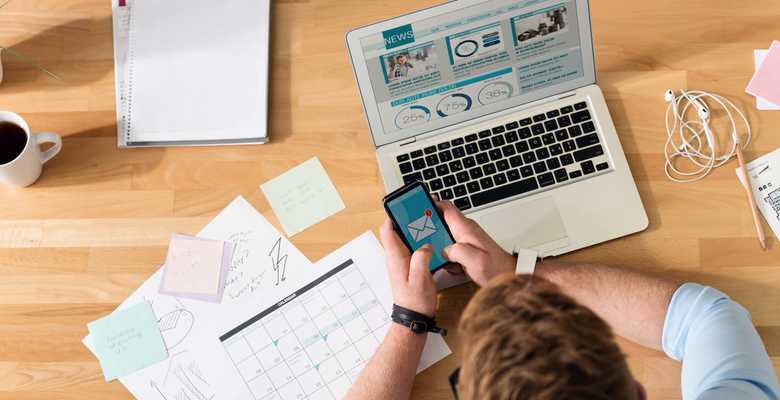 "Discover simple yet effective techniques to enhance your client onboarding calls with our easy-to-follow guide. Learn tips and tricks to create a positive first impression and build strong client relationships."
---
Onboarding is an essential part of the client-customer relationship. It sets the tone for the rest of the partnership. It is the process of welcoming and integrating a new client into your business. It's about establishing a strong foundation of collaboration. Conducting effective onboarding calls is a crucial aspect of building a long-lasting relationship with your clients. Effective boarding can also enhance customer retention by 50%. 
The purpose of onboarding calls is to establish clear communication channels between the client and the company. They introduce the client to the team and the business's services. Plus, they ensure that everyone understands the project's goals and timelines. A well-structured onboarding call can help set expectations, answer questions, and align everyone's expectations toward the same objective.
This blog post will provide you with easy ways to improve your onboarding calls and foster successful relationships with new clients.
Onboarding and its importance
Onboarding is a process of bringing in a new client or employee. It's integrating them into the company's culture, processes, and goals. It includes training, orientation, and coaching to enable individuals to become productive in their roles as quickly as possible. Onboarding calls are the first step in establishing a successful relationship between a company and its clients.
Effective onboarding helps clients understand the company's capabilities and sets clear expectations for the work to be done. It also builds trust, provides essential information, and fosters a positive working relationship. Establishing a solid foundation for the partnership will lead to a higher level of collaboration and better performance. Additionally, this will result in an overall more favorable experience for the customer.
What is the purpose of onboarding calls?
The purpose of onboarding calls is to set the stage for a successful outcome by establishing trust and building rapport with the client. The calls are an opportunity to gain a better understanding of the client's needs. They help you offer solutions and define the scope of work. They also lay the foundation for an open and transparent communication channel, which is key to a strong working relationship.
Onboarding calls also help set expectations for milestones, deliverables, and deadlines. By outlining the goals and objectives for the partnership clearly and concisely, the client knows what to expect and can plan accordingly. This enables them to be an active participant in the process. This is essential to the project's success. So set clear expectations, build trust, and foster a positive working relationship. As a result, clients are more likely to be satisfied and successful in their partnership with the company. 
Preparing for the call
Before hopping on a client onboarding call, it is imperative to prepare yourself. It is essential to set objectives and goals for the call and gather information from your clients beforehand. This will help you tailor the call to their specific needs and ensure its effectiveness.
Setting objectives and goals for the call
To make the most out of your onboarding call, you must establish objectives and goals beforehand. Determine what you want to achieve by the end of the call, whether it is to explain what you're offering to the client or to learn more about their needs. Involve your team members in this process to align your priorities.
Gathering information from clients
Gathering information from your clients in advance can help you personalize your onboarding call and provide them with a better user experience. It is vital to understand their needs and expectations of your product or service to optimize your onboarding process accordingly. Utilize tools like surveys and feedback forms to gather valuable insights about your clients.
Choosing the right time to schedule the call
Consider the clients' time zones while scheduling an onboarding call. So schedule the call when it's most convenient for them. Identify their availability beforehand and choose a time that works best for both parties. This step will show your clients that you respect their time and value their input.
Crafting a structured agenda
To ensure a successful onboarding call, have a clear and structured agenda. This will help you stay focused during the call. Additionally, it will help the client to understand what to expect.
Creating a standardized agenda
Developing a standardized agenda provides consistency in the onboarding process. This will make it easier for both you and the client to understand the process. Consequently, you can work toward the common objectives better. A standardized agenda also saves time by allowing you to have a clear and organized plan for each call.
Breaking down goals into measurable objectives
Goals should be broken down into specific and measurable objectives, so everyone has a clear understanding of what is expected and what will be accomplished during the call. This creates alignment, which will help build trust between you and the client. Providing the client with a clear sense of direction fosters a positive experience for the client. This also helps create a strong foundation for future interactions.
Benefits of a structured agenda
A structured agenda helps ensure that the onboarding call achieves its intended purpose. This sets a positive tone for the rest of the onboarding process. Plus, this allows you to gather the relevant information you need. By establishing clear objectives and goals, listening carefully to the client's needs, and providing appropriate solutions, you will be able to consistently provide high-quality onboarding experiences for clients.
Communicating clearly
To improve onboarding calls, communicate clearly with clients. This will help build trust. Plus, it will ensure that both parties are on the same page.
Using simple language
Using simple language is key to ensuring that clients understand exactly what is being discussed. Avoid using complicated terminology or jargon that clients may not be familiar with. Instead, aim to explain concepts in layman's terms to make them more accessible.
Avoiding jargon and buzzwords
Jargon and buzzwords can be confusing and may not accurately capture what is being discussed. Avoid using these terms in onboarding calls to ensure that clients remain engaged and can easily understand what is being communicated.
Listening intently to the client's needs
Active listening is an important element of effective communication during onboarding calls. So listen intently to the client's needs and concerns. This makes it possible to tailor a solution that meets their specific requirements. This will help build trust and a positive working relationship between the client and the service provider.
Providing solutions and follow-up
Let's say you've gathered all the necessary information from your client. The next step is to provide them with appropriate solutions and follow-up action items.
Addressing client concerns and questions
During the onboarding call, the client might have some concerns or questions related to your product or service. It is important to address all their queries patiently and empathetically. Provide them with clear and concise answers. This lets you win their trust and build a strong working relationship with them.
Offering appropriate solutions
Based on the client's needs and requirements, you can provide them with suitable solutions and products they might be interested in. It is essential to present the information in a simplistic and streamlined way while ensuring that all their concerns are catered to. By offering appropriate solutions, you can ensure a happy and satisfied client.
Following up with actionable steps
After the onboarding call, follow up with actionable steps. This can include sending them a summary of the call or setting up another meeting to discuss the progress. By keeping in touch with the client and ensuring timely follow-up, you can establish a strong foundation for a successful business partnership.
Providing solutions and follow-up after the onboarding call is an essential step to ensure you have a happy and satisfied client. Addressing their concerns and questions, offering customized solutions, and timely follow-up can go a long way in fostering a strong working relationship. It is imperative to adopt these tactics into your onboarding process. This is so you can ensure a successful and smooth onboarding experience for all your clients.
Building a strong relationship
Creating a successful relationship with clients is crucial for business growth. Developing a positive working relationship with your clients helps you increase loyalty, satisfaction, and referrals. That's why building a strong relationship should be an integral part of your onboarding process.
Fostering a positive working relationship with clients
During the onboarding call, focus on fostering a positive working relationship with your client. Start by listening and acknowledging their needs and goals. Show empathy toward their concerns and provide a supportive environment. Share stories about successful client partnerships to build an emotional connection. Make sure to actively engage with your clients. This way, you can create a strong foundation for a successful working relationship.
Providing ongoing support
Onboarding is not a one-time event. It's an ongoing process. Once you have onboarded your clients, make sure to provide ongoing support. Schedule regular check-ins to ensure that your clients are satisfied with your services. Provide resources and training to help them achieve their goals. A consistent and supportive relationship with your clients can increase customer retention rates, boost loyalty, and reduce churn.
Conducting post-call evaluations
To ensure that your onboarding process is effective, it's essential to conduct post-call evaluations. Gather feedback from your clients on their experience during the onboarding call. Use their feedback to improve your processes and communication strategies. Evaluating your onboarding process regularly can help you identify areas for improvement, optimize your resources, and provide an exceptional client experience.
Make onboarding easy with client intake forms
Building a strong relationship is an essential part of successful onboarding. Remember, effective onboarding is not just about getting clients through the door. It's about building a long-lasting and successful partnership.
To ensure a successful onboarding experience, make sure to also leverage client intake forms. These forms help you streamline your onboarding processes and qualify your clients. At B12, we make it effortless to set up client intake forms for your various needs. Customize intake forms with your complete branding and organize form submissions via contact manager. You can even add an intake form straight to your website for more convenience. Try B12 today!
Attract, win, and serve more clients
Receive helpful resources directly to your inbox to help you succeed online.
Spend less time on your website and more time growing your business
Let B12 set up your professional online presence with everything you need to attract, win, and serve clients.
Get started for free