Launch an online presence that makes it simple to attract, win, and serve clients
B12 uses AI and experts to quickly set up your website, scheduling, payments, email marketing, and more.
Get started for free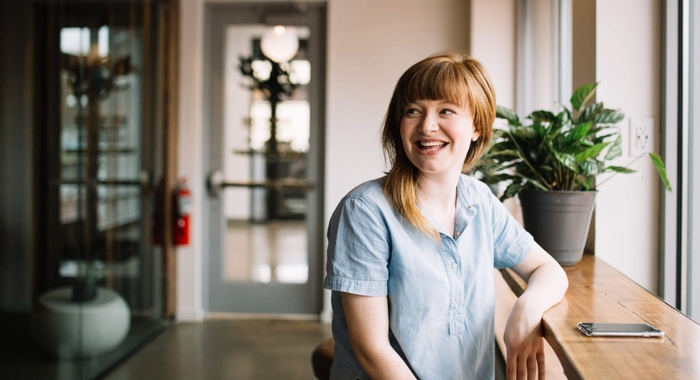 Everything you need to include in a new client intake form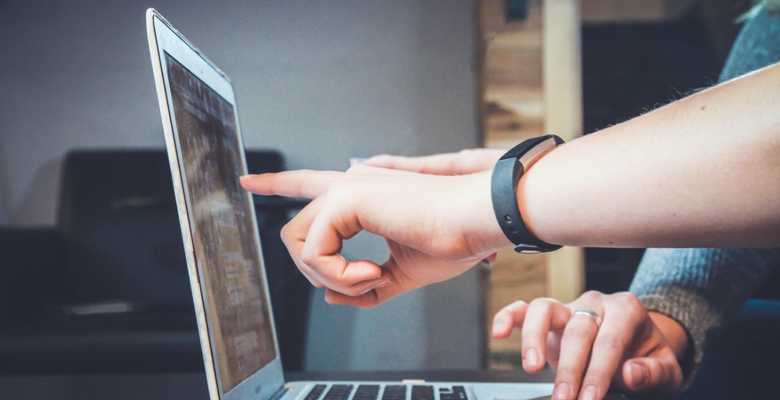 This blog post provides a comprehensive guide to creating a new client intake form, outlining everything that should be included. Read on to learn the essential components of the form and how to ensure that you capture all the necessary information.
---
Are you looking to streamline your client intake process? Client intake forms are essential documents that provide necessary information to your business while helping to ensure a better customer experience.
In this blog post, we will discuss the critical elements to include in a client intake form, how to collect contact information and health histories, outline consent and disclosures, and the benefits of having a comprehensive intake form.
What are client intake forms?
Client intake forms are an integral part of any business that provides services or goods to its clients. They allow you to collect relevant information from leads and clients in a timely, organized manner. These forms help to create an efficient and professional business relationship between the client and the business.
These forms can vary in complexity and the amount of information collected, depending on the type of business. For example, a law firm may require a more detailed intake form than a yoga studio. Regardless of the complexity, a client intake form should always include the essential elements needed to establish a professional relationship with the client.
When creating a legal client intake form template, consider the information that is absolutely necessary to collect. This information should include contact information, such as name, address, phone number, and email address, as well as any other information that will help the business to serve prospective clients effectively. Including any relevant legal information, such as a privacy statement or disclaimer, is also a must.
Furthermore, think about the purpose of the client intake form. It should be an efficient way to collect client information and tailor it to your business needs. For example, an insurance agency may require additional information than a spa. Consider the information types needed to effectively serve the client, and include it in your client intake form.
Essential elements to include in a client intake form
By including the essential elements mentioned below in a client intake form, businesses can ensure that they collect all the necessary information from their clients. This allows them to provide a more tailored service and ensure their clients are well-informed and safe.
Basic contact information
First, the intake form template should include basic contact information such as name, address, email, and phone number. 
This contact information, such as the client's name, address, phone number, and email address, is essential to receive notifications about appointments and other relevant details or important communications. It also serves as a form of identity verification for your firm. Collecting contact information is also crucial for you to keep accurate records and to contact the client if necessary.
In addition to collecting the basic contact information, the client intake form can include optional fields, such as emergency contact information, preferred communication method, and other relevant contact details. These additional fields can help the clinician better understand the client's communication preferences and provide a backup contact in an emergency.
You should also note that the contact information collected should be kept secure and only used for the purposes stated in the form.
Your client intake form should allow the client to opt-in to receive marketing communications from your firm. You can do this through a checkbox that the client can select if they wish to receive updates and notifications. This practice allows you to build relationships with your clients and provide valuable information and resources.
Challenges section
Second, the patient intake form template should include a challenges section. This information will help you provide better service to your clients and help you understand their needs. When collecting information for this section, asking questions about the client's main concerns and issues is vital. 
For example, if you have a law firm, you can ask clients to briefly describe their legal situation. If you're handling personal injury cases, then it's vital to ask questions relevant to the case. Ask about any sustained injuries, injuries prior to the accident, and pre-existing conditions. 
Meanwhile, if you're an accounting firm, it's essential to know certain aspects of your client's business processes. For instance, are they currently using any accounting software? Do they use payroll software or do they rely on manual methods? How many bank accounts do they have? And how many transactions do they usually have monthly? 
When collecting the above information, explain why you are asking the questions and how the information will be used. By asking about the challenges or issues your client is dealing with, you can determine if they're the right fit for your services. And if they fit the ideal customer you're looking for, you can then offer your services to them. You can position your firm as the best partner for what they're looking for.
Goals
Third, the form should include a section to outline the client's goals. This section is a critical part of the form and should be included to ensure that you understand what the client wants to achieve by seeking your services. The client's goals can help you foresee the longevity of your potential partnership with them. 
What are their short-term goals? How about long-term objectives? Are these goals sustainable? If their goals don't align with your offerings, then it's necessary to discuss this with them. Your client intake form opens up the opportunity for you and your client to set realistic expectations. Knowing your client's goals can also help you understand their priorities. Similarly, you'll be able to strategize which of your services can help them best. 
The goals section should also include a description of the services you provide, any associated fees, and any privacy policies that must be adhered to. You can also ask if they have any special requests so you can estimate the scope of the project. 
For accounting firms, you can add a brief list of your services. Then have the client mark the services that they're interested in. For instance, you may offer payroll management, inventory, bookkeeping, and preparing of tax and financial documents. For architecture firms, you can ask about the client's design and construction requirements. For example, how many bathrooms do they require? What about the number of bedrooms? Which spaces of a property are most important to them (e.g., family room, kitchen, bathroom, etc.)? 
Payment information
Following, the form should include a section to collect payment information. This section should include how clients plan to pay for their services, such as credit card information, cash, or check. This section also allows businesses to keep track of payment records and ensure that clients pay on time.
It is also necessary to ask questions about the client's ability to pay for services. This will help you determine if the client is eligible for financial assistance or discounts. Additionally, ask about any insurance coverage the client may have, so that you can better understand their financial situation.
Additional details
Finally, include a section on additional information that your intake form might have not covered. By placing a dedicated box in the form, you can ask for further details about what the client's targets are. This ensures that your client intake form is comprehensive enough from the get-go. It's also a good idea to add a section on confidentiality. This assures clients that any information they provide is kept secure. 
Have a more comprehensive client intake process with B12
Having a comprehensive client intake form is a great benefit to any organization. It is a powerful tool that can help streamline onboarding new clients while providing valuable information to help you and your team make informed decisions. A comprehensive client intake form should include all the necessary details for you to assess your client's needs properly. It should provide you with adequate documentation of client information and other relevant data that can help you provide the best service.
The form also protects the client's data by including a section on confidentiality. This ensures that the client's information is protected, helping build trust. 
Comprehensive new client intake forms also streamline new clients' onboarding process. By documenting all the necessary information, organizations can save time and resources spent on collecting and verifying information for each client. This can help free up you and your staff to focus on providing clients with the highest quality of .service
Make a great first impression on leads and potential clients using B12. When you launch an online presence with B12, your client intake forms are built in and automatically match the branding of your website. Launch a professional online presence with an AI-built website and engaging tools like email marketing, new client intake form, and scheduling.
Build your free site today.
Attract, win, and serve more clients
Receive helpful resources directly to your inbox to help you succeed online.
Spend less time on your website and more time growing your business
Let B12 set up your professional online presence with everything you need to attract, win, and serve clients.
Get started for free