Launch an online presence that makes it simple to attract, win, and serve clients
B12 uses AI and experts to quickly set up your website, scheduling, payments, email marketing, and more.
Get started for free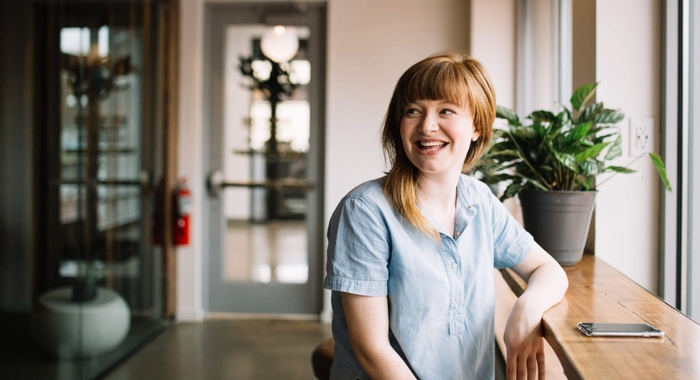 Find your niche: What types of consultants are in demand?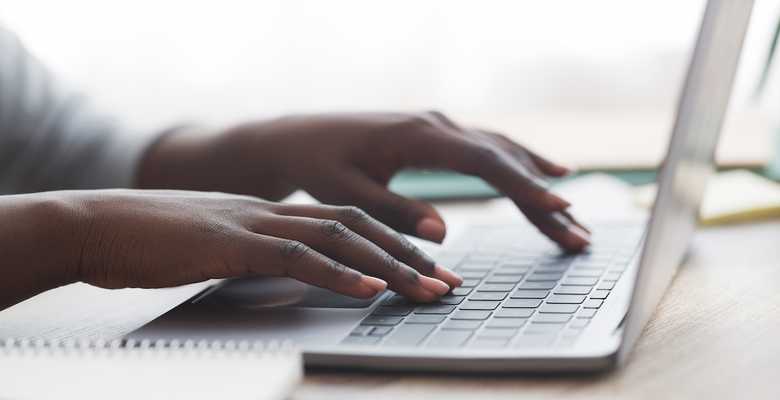 Discover which types of consultants are in demand and learn how to find your niche in this competitive industry in our latest blog post. Perfect for those looking to start or grow their consultancy career.
---
Consulting businesses have become increasingly important in today's economy. Companies and organizations are constantly searching for expert advice and guidance from specialized consultants to improve their operations and achieve their goals. 
Globally, there are more than 700,000 consulting businesses. With the growth of consulting opportunities, it is essential to find a specific niche that can provide a competitive edge and attract potential clients. In this blog post, we explore the different types of consultants in demand and the benefits of finding a niche in the consulting industry. Let's dive in!
What is a consulting business and its significance?
The consulting business is a service industry that provides expert advice to businesses, organizations, and individuals. The consulting industry is diverse, and consultants can specialize in various areas such as strategy, finance, marketing, or technology. Finding a niche in the consulting industry can be a significant advantage for both consultants and clients.
The primary goal of consultants is to help their clients solve problems. Consultants help improve clients' performance and achieve their business objectives. Consulting services can range from advice and guidance to hands-on support and project implementation. The consulting industry is vital for businesses that want to optimize their operations, improve efficiency, and stay competitive.
The importance of finding your niche in consulting
The consulting industry is highly competitive, and finding a niche can differentiate consultants from their peers and create a value proposition for their clients. A niche can be a specific service area, industry, or type of client. By specializing in a niche, consultants can develop expertise, build credibility, and become recognized as thought leaders in their field. Clients also benefit from working with niche consultants as they can leverage their specialized knowledge and get customized solutions that fit their specific needs.
Types of consultants in demand
There are various types of consultants in demand, and the demand depends on the industry, market trends, and the needs of the clients. Some of the most sought-after consulting services include strategy consulting and management consulting. Technology consulting, financial consulting, and HR consulting are in demand as well. Consultants can also specialize in niche areas such as cybersecurity, sustainability, healthcare, or government relations. The demand for consultants is expected to continue to grow as businesses face new challenges and need expert guidance to navigate changing environments.
Accounting consulting
When it comes to accounting consulting, various firms are offering their services. They have a focus on financial management, tax strategy, and accounting software. Accounting consultants are hired to help companies improve their financial and accounting processes, maximize profits, and minimize risks.
Accounting consultant skills requirements
An accounting consultant's job is to provide financial analysis, strategic planning, and risk assessment to their clients. They must possess strong analytical skills, attention to detail, and a deep understanding of financial concepts. In addition, accounting consultants should be excellent communicators, able to explain complex financial matters in layman's terms.
Salary expectations for accounting consultants
The salary range for accounting consultants varies depending on their level of experience, education, and the scope of their services. According to Glassdoor, the average salary for accounting consultants in the US is around $70,000 per year. For more experienced consultants, this can go as high as $115,000.
How to become an accounting consultant
To become an accounting consultant, you will typically need a degree in accounting, finance, or a related field. Professional certification such as the Certified Public Accountant (CPA) designation is also advantageous for career advancement. Aspiring consultants should gain experience in finance and accounting roles to learn the industry and hone their skills.
Building a strong network is also crucial in this industry, as it can help open doors to new client opportunities. Once they have the credentials and experience, accounting consultants may opt to start their own consulting firms or work for established companies in the field.
Business consultancy services
Business consultancy services offer a range of solutions to improve a company's overall performance. These services can be divided into three main categories: strategy consultancy, operational consultancy, and financial consultancy.
Types of business consultants 
There are various types of business consultants, each with a specific skill set and area of expertise. Strategy consultants assist companies in developing long-term plans, market analysis, and competitive intelligence. Operational consultants focus on improving a company's day-to-day processes, systems, and workflow. Financial consultants are experts in finance and accounting, and work on financial planning, budgeting, and risk management.
Salary expectations for business consultants
Business consultants can earn lucrative salaries, depending on their experience, area of expertise, and the size of the company they work for. Entry-level consultants can earn around $50,000 per year. Meanwhile, mid-career consultants can earn up to $100,000 per year. Senior consultants can earn six-figure salaries, with some earning up to $300,000 per year.
How to become a business consultant
To become a business consultant, one usually needs a degree in business administration or related fields such as finance, economics, or marketing. Many business consultants also hold an MBA or advanced degrees in their area of expertise. It is important to gain relevant work experience in the industry and develop strong analytical skills, strategic thinking, and communication skills. Many consulting firms also look for candidates with exceptional problem-solving skills, teamwork abilities, and leadership potential.
Professional services career path
Working in professional services can be a rewarding career choice for those who enjoy working in a fast-paced, client-facing environment. Professional services firms provide consulting, advisory, and other specialized services to businesses and organizations across many different sectors.
Different types of consulting roles
Within professional services, there are many different types of consulting roles. Some of the most common include management consulting, financial consulting, IT consulting, and human resources consulting. Each type of consulting requires different skills and experience, but all involve working with clients to help them solve complex business challenges.
Best-paying jobs in professional services
Many professional services firms offer highly competitive salaries, making it a lucrative industry for those with the skills and experience to succeed. Some of the highest-paying consulting roles include strategy consultants, M&A consultants, and IT consultants. Top executives at professional services firms can earn even more, with some earning salaries in the millions of dollars.
Skills required for success in professional services
To succeed in professional services, consultants must possess strong analytical and problem-solving skills, as well as excellent communication and interpersonal skills. Attention to detail and a collaborative mindset are also important for success in this industry. In addition, many roles require a degree in business, finance, accounting, or a related field, as well as relevant work experience in consulting or a related field.
Types of consultancy businesses
Consulting businesses come in all shapes and sizes, and there are various types of consultancy services offered today. Here we will take a look at the most common types of consulting businesses and their specific services.
Management consulting
Management consulting is one of the most popular types of consulting businesses. Management consultants offer expert advice on how to improve business operations, enhance performance and increase efficiency. They help executives to make informed decisions and maintain a competitive edge in the market.
IT consulting
IT consulting is another key area that is in high demand both in the private and public sectors. IT consultants provide businesses with valuable information on how to leverage technology to enhance their operations, optimize their processes, and align their IT strategies with their business objectives.
HR consulting
HR consulting is an area that deals with addressing the staffing and workforce needs of organizations. HR consultants help companies find, engage, and retain top talent to support the company's mission and goals. They also provide training and development programs to improve employee skills and promote employee growth.
Financial consulting
Financial consulting is an area that deals with financial planning and investment advice. Financial consultants analyze clients' financial data and provide recommendations on how to best invest, save and protect their money. They also offer advice on tax planning, risk management, and estate planning, among other financial matters.
Consulting businesses are varied and diverse, and each is unique in its own way. By exploring the different types of consulting businesses, you can find the area that you are passionate about and pursue it as a career.
Recap and final thoughts
After exploring the different types of consultants and their job descriptions, it's evident that consultancy can be a lucrative and rewarding career path.
Find your niche in the consulting industry
The consulting industry is vast, and to succeed in this field, it's essential to find your niche. Determine your strengths, weaknesses, and interests to narrow down the field and identify the services you can offer to clients. Specializing in a specific area can help you stand out from the competition and create a reputation as an expert.
Highest-paying consulting jobs
If you're searching for the best-paying consulting jobs, consider roles in management consulting, financial consulting, and strategy consulting. These roles offer a median salary of $144,000, $97,000, and $149,000, respectively. However, it's worth noting that salary varies depending on your level of experience, location, and job responsibilities.
Explore consultancy as a career path
Consultancy can be an attractive career path for those who enjoy problem-solving, working with diverse clients, and have strong analytical skills. It's a field that continues to grow, and the demand for consultants is expected to increase in the coming years. If you're interested in becoming a consultant, take the time to research the industry. Gain relevant experience and network with professionals in the field.
In conclusion, consultancy is a versatile and rewarding career path. Finding your niche, understanding the industry's highest paying jobs, and exploring the field are critical steps to securing a fulfilling career as a consultant. We hope this guide has provided you with valuable insight into the types of consultants in demand and the opportunities available in this ever-changing and exciting industry.
Boost your consultancy with a solid online presence with B12
Thinking of starting your own consultancy? Partner with B12 to make your consulting business more visible to your target audience and improve conversions. 
B12 websites make it easier than ever for small businesses and entrepreneurs to attract clients and sell services online. Get started in 60 seconds with an AI-built website draft.
Attract, win, and serve more clients
Receive helpful resources directly to your inbox to help you succeed online.
Spend less time on your website and more time growing your business
Let B12 set up your professional online presence with everything you need to attract, win, and serve clients.
Get started for free