Launch an online presence that makes it simple to attract, win, and serve clients
B12 uses AI and experts to quickly set up your website, scheduling, payments, email marketing, and more.
Get started for free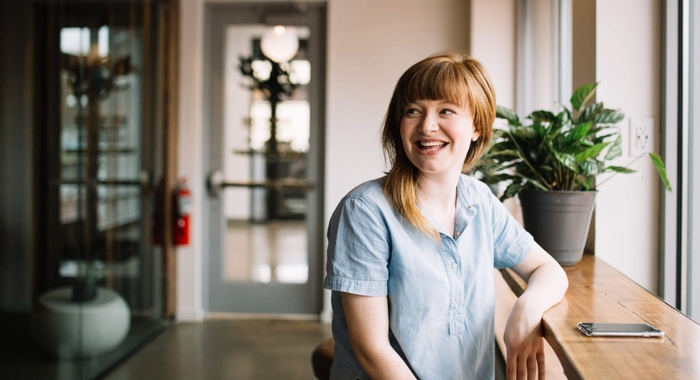 How to build an independent consultant website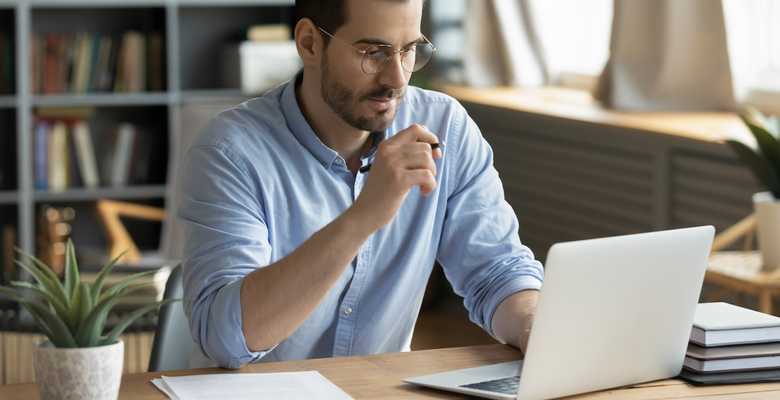 Learn how to build a professional website for your independent consulting business with our step-by-step guide. From choosing a domain to optimizing for SEO, we've got you covered!
---
Are you an independent consultant looking to grow your business? Do you want to attract more clients? Then you must build a professional, effective website that showcases your brand and expertise. A website is often the first impression potential clients have of your business. It's also worth noting that 88% won't return to your site after having a negative experience. So it's crucial to make sure your site only offers the best possible experience. 
Here, we'll guide you on how to create a successful consulting website. So, let's explore the key steps for creating a standout consulting website that drives results!
The importance of building a consulting website
A consulting website is an excellent tool for showcasing your expertise, highlighting your unique selling proposition, and differentiating yourself from your competitors. It's also a platform that enables you to seamlessly communicate with your clients. It's where you can provide valuable content and resources to potential clients. A website is undoubtedly a powerful marketing tool that helps you reach a broader audience, create online credibility, and ultimately attract more clients.
Defining your consulting brand
Before you start building your consulting website, you need to identify your consulting niche and target audience and create a unique selling proposition (USP). Defining your consulting brand will help you stand out from other consultants in your industry. It will help you attract the right clients.
Define your consulting niche
Identifying your consulting niche will help you narrow down your focus. This will enable you to become an expert in your field. This will not only help you attract clients but also command higher fees. For example, instead of positioning yourself as a general marketing consultant, you could focus on helping B2B software companies with their content marketing strategy.
Identify your target audience
Once you have defined your consulting niche, you need to identify your target audience to tailor your website messaging and content. Understand your audience's pain points, goals, and challenges. This will help you create a website that resonates with them. Say you're targeting small business owners. You could then highlight how your consulting services can help them grow their business, increase revenue, and save time.
Create a unique selling proposition 
Your unique selling proposition sets you apart from your competitors. It should be a clear and concise statement that communicates the benefits and value of your consulting services. Your USP should highlight what makes you different, such as your expertise, approach, or results. For example, if you are a business consultant, your USP could be "We help small businesses increase their profits by providing personalized growth strategies and financial expertise."
By defining your consulting brand, you can establish yourself as a credible expert in your field. A clearly defined brand will also help you create website messaging and content that resonates with your target audience, communicates the value of your consulting services, and sets you apart from your competitors.
Choose your consulting website design
Importance of a professional design
Your website design is your first chance to make a lasting impression on visitors. A professional design communicates your expertise, experience, and attention to detail. It also inspires trust and credibility, both important factors for attracting new clients.
Choosing a website builder or CMS
There are many website builders and content management systems (CMS) available. Each has its own features and drawbacks. Consider your budget, technical knowledge, and design aesthetic when choosing a platform. Some popular options for consulting businesses include Wix, Squarespace, WordPress, Shopify, and B12.
Best website builders for consulting businesses
The best website builder for you depends on your specific needs, goals, and budget. Wix is a popular option. It features easy-to-use design templates and intuitive drag-and-drop functionality. Squarespace offers high-quality design templates and advanced e-commerce features. WordPress is a more technical platform but offers extensive customization options and a vast plugin library. Shopify is an e-commerce platform specifically designed for online stores but is also suitable for consulting businesses. B12 is an all-in-one platform most suitable for professional services businesses. Choose a builder that feels intuitive for you, one which you can get the hang of in no time.
Creating compelling content for your consulting website
Once you have identified your target audience and established your unique selling proposition (USP), it's time to get started on creating your website content. Your website content should be designed to resonate with your target audience, communicate your USP, and ultimately drive conversions.
Crafting a homepage that resonates with your audience
Your homepage is the first impression visitors will have of your consulting brand, so it must resonate with your target audience. Your homepage should clearly communicate your USP, highlight your expertise and services, and make it easy for visitors to take the next step toward working with you.
Developing content for the key pages
In addition to your homepage, your consulting website should include key pages that provide visitors with valuable information about your business, services, and expertise. These pages might include an about us page, a services page, case studies, testimonials, and more. When developing content for these pages, keep your target audience in mind. Additionally, focus on providing information that is relevant and valuable.
Writing headlines that convert
Headlines are critical in drawing in your target audience and getting them to read the rest of your content. Your headlines should be concise, relevant, and compelling, and they should clearly communicate the benefit of your services. Use active language to create a sense of urgency and compel your visitors to take action, whether that's filling out a contact form or scheduling a consultation. When it comes to headlines, the right wording can make all the difference in driving conversions on your consulting website.
Website optimization and promotion
To build a successful consulting website, you need to optimize it for search engines. This helps potential clients easily find you. Then, you can promote it on social media platforms and online marketplaces such as Comatch and PWC Talent Exchange.
Optimizing your consulting website
Optimizing your website involves creating quality content using keywords that your target audience is likely to use in search engines. You also need to pay attention to website loading speed, mobile responsiveness, and backlinks. Ensure that the website architecture is well-structured and your pages contain meta titles and descriptions.
Promoting your consulting website on social media
Social media is an excellent platform for promoting your consulting website and reaching potential clients. Start by creating content that resonates with your audience. Then use social media channels to share it. These include LinkedIn, Twitter, and Facebook. Encourage your followers to engage with your content by sharing, commenting, and liking, and use paid advertising to increase visibility.
Utilizing online marketplaces like Comatch and PWC Talent Exchange
Online marketplaces can help you find new consulting clients. They specialize in connecting businesses with independent consultants for project-based work. Platforms such as Comatch and PWC Talent Exchange can connect you with businesses that need your expertise and establish you as a trusted consultant within your niche.
Staying up to date with SEO trends
Search engine algorithms are continuously updated, meaning that you must keep up with trends to maintain top rankings in search engines. Track your website performance using Google Analytics and keep refreshing your website content with new keywords and insights. Regular updates will help you to maintain a leading position in search engines. This will help you attract new clients and grow your consulting business.
Strategies for attracting new consulting clients
Let's say your website is up and running. It's then time to start attracting new clients. Here are a few strategies that can help.
Leverage your network
Networking is an essential part of the consulting business, so be sure to tap into your existing network for leads and referrals. Let your friends, family, and colleagues know about your consulting services. Ask for introductions to potential clients. You can also attend industry conferences and events. This will help you meet new people and build relationships.
Use online marketing techniques
Online marketing can help attract new clients to your consulting business. You can use a range of techniques. These include search engine optimization (SEO) and pay-per-click (PPC) advertising. These can help you reach your target audience. Plus, they can drive traffic to your website. Social media channels like LinkedIn and Twitter are also excellent platforms for promoting your services and engaging with potential clients.
How to find independent consulting jobs
In addition to attracting new clients to your consulting business, you may also want to explore independent consulting opportunities. Here are a few tips for finding gigs that suit your skills and expertise:
Freelance marketplaces
There are several online platforms that connect businesses with independent consultants looking for work. Check out sites like Upwork, Freelancer, and Fiverr. These allow you to create a profile and bid on projects that match your skills and experience. These marketplaces offer access to a wide variety of clients. They may be a good place to start, especially if you're just getting started as an independent consultant.
Consulting firms
Many consulting firms hire independent consultants on a project-by-project basis. These firms offer access to a wide range of clients. They may also provide additional support and resources to help you complete your work. Interested in working with a consulting firm? Make sure to do your research and choose a company that aligns with your goals and values.
Building a loyal client base through excellent customer service
So how to become a successful independent consultant? You need to build strong relationships with your clients. Here are a few tips.
Communicate regularly
Clear and regular communication is essential to building trust with your clients. Keep your clients informed about project progress. Additionally, inform them of any challenges you encounter along the way. Regular check-ins and updates can help ensure that you're on the same page. They ensure you're working toward a common goal.
Exceed expectations
So how to build a loyal client base? You need to go above and beyond to deliver exceptional service. Ask your clients for feedback on your work, and use that feedback to continually improve your services. Be proactive in identifying and addressing potential challenges, and make sure your clients feel valued and appreciated every step of the way.
Launch an independent consultant website with B12
Your independent consultant website helps you attract new clients. It also serves as a powerful tool for building credibility and trust within your client base. 
B12 websites make it easier than ever for independent consultants to attract clients and sell services online with the power of AI and the help of expert designers, copywriters, and SEO specialists. With B12's all-in-one platform, you can launch a professional website in 30 days or less that productizes your consulting services and enables you to scale. Get started in 60 seconds with an AI-built website draft.
Attract, win, and serve more clients
Receive helpful resources directly to your inbox to help you succeed online.
Spend less time on your website and more time growing your business
Let B12 set up your professional online presence with everything you need to attract, win, and serve clients.
Get started for free