Launch an online presence that makes it simple to attract, win, and serve clients
B12 uses AI and experts to quickly set up your website, scheduling, payments, email marketing, and more.
Get started for free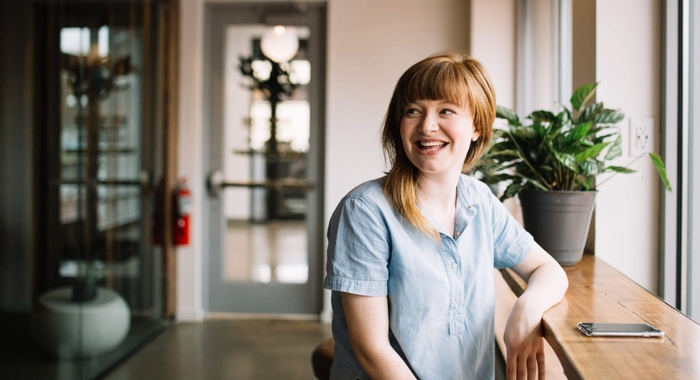 How to use consulting invoice templates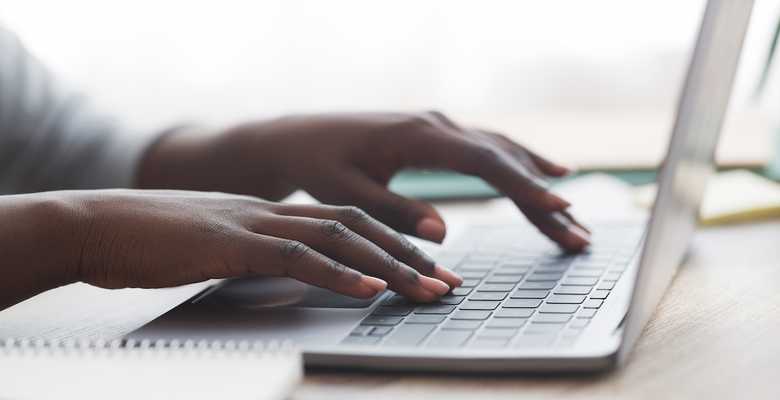 Learn how to streamline your consulting business with invoice templates and increase your productivity. Follow our guide on how to use consulting invoice templates to simplify your billing process and get paid faster.
---
Are you a consultant looking for a better way to manage your invoices? One solution is to use electronic invoicing and a consulting invoice template. Compared to traditional invoicing, e-invoices make the process 77% more efficient. Consequently, this makes it easier to bill clients. You can better keep track of payments and manage your finances. Read on to know all about consulting invoice templates. We'll also provide tips for creating the perfect invoice.
What are consulting invoice templates?
As a consultant, invoicing your clients can be a tedious task. However, using a professional consulting invoice template can make the process easier and more efficient. 
A consulting invoice template is a pre-designed document that a consultant can use to bill their clients for services rendered. It outlines the services provided, their cost, and the payment terms.
These templates can be customized to fit the needs of the consultant and their clients. They can also include branding elements. For instance, logos, colors, and fonts.
Benefits of using a consulting invoice template
Using a consulting invoice template has several advantages. First, it saves time. The consultant can easily fill in the details of the services provided. They can then send it to the client. You won't have to create a new invoice from scratch every time you bill a client. With a template, you can simply plug in the necessary information and send it off. Second, it ensures accuracy as all the important details are included in the document. Templates can help you avoid mistakes like forgetting to include key details or making errors in your calculations. 
A consulting invoice template ensures that your invoices are accurate and professional-looking. This can help you maintain good relationships with your clients. Lastly, it avoids any confusion or misunderstanding regarding the payment terms and expectations.
Why a consultant needs to use an invoice template
Using an invoice template is essential for consultants, as it helps them manage their finances and ensures timely payment. When you have an organized invoicing system, you can send out bills quickly and efficiently, which can encourage clients to pay promptly. It also provides a record of the services provided and the payment received. This can be useful for tax purposes.
In addition, a professional-looking invoice can help you maintain a good reputation as a consultant. It shows that you take your work seriously. It also shows you're committed to delivering high-quality service.
Overall, a consulting invoice template is an important tool for any consultant. Whether you're a freelancer or a business owner, invoice templates can streamline your invoicing process and maintain a professional image.
Types of service invoice templates
Consultants often work on numerous projects and with different clients, which can be overwhelming when it comes to record-keeping and payment tracking. However, using a service invoice template can make the billing process easier and more organized. Here are different types of service invoice templates.
Service invoice template
A service invoice template typically includes the name of the consultant and the client. It includes the date of the service, the amount due, and a description of the services offered. This template is suitable for consultants who offer hourly or flat-rate fees.
Service invoice example
A service invoice example is a sample invoice that consultants can use as a reference or template to create their own professional invoices. This type of template is particularly useful for those who are new to invoicing and want to have a visual guide.
Service receipt template
A service receipt template is a record of payment made by the client. It includes the date of payment and the amount paid. It should also have the client's name. Consultants can use this template to keep track of their payments and to provide a receipt to their clients.
Services invoice
A services invoice includes a breakdown of different services provided. This type of template is beneficial for consultants who offer various services and want to provide a detailed invoice to their clients.
Free consulting invoice templates
Invoicing can be time-consuming and cumbersome, but it's crucial for maintaining good cash flow. Fortunately, there are many free consulting invoice templates available that can help streamline the invoicing process.
Free service invoice template
The free service invoice template is a basic template. It covers the essential elements of any invoice. These include the client's contact information, a description of the services rendered, and the total amount charged. This template is perfect for consultants who provide regular services to their clients.
Free consulting invoice template
For consultants who provide more specialized services, the free consulting invoice template is a great solution. This template includes additional fields such as a project description, hourly rate, and billing date. Consultants can also include their business logo to customize the invoice.
Professional services invoice template
The professional services invoice template is ideal for consultants who offer high-value services, such as legal or financial consulting. This template includes more detailed information, including the consultant's address, tax ID number, and the client's purchase order number. The template also allows for various billing methods, such as time and materials or fixed-price rates.
Service invoice template excel
The service invoice template in Excel format is an excellent option for consultants who need a more comprehensive invoicing solution. The template includes built-in formulas for calculating taxes and discounts and has fields for tracking expenses and deposit amounts. This template is beneficial for consultants who need to create detailed invoices quickly.
With the help of free consulting invoice templates, you can create professional-looking invoices without spending too much time or money. There are many different templates available to fit your needs. So be sure to explore your options and find the one that works best for you.
Key elements of a consulting invoice template
As a consultant, you need to include all the necessary details on your invoice. This is to ensure that your clients pay you on time and to avoid any confusion or misunderstanding. Here are some of the key elements of a consulting invoice template.
Invoice for services
Including a clear and detailed description of the services you provided is crucial to avoid any confusion or disputes later on. Make sure to include the date and description of the service. Moreover, include the number of hours or the flat fee charged for the service.
Invoice for consulting template
Your clients need to know why they are being charged for consulting services. They need to know what value they received from your services. So make sure to include a description of your consulting services and the project goals. Include the timeline and the expected outcomes as well.
Include all of these elements in your consulting invoice template. Consequently, you can increase the likelihood of getting your invoices paid in full and on time. Be sure to use professional language and include all necessary information to avoid any potential confusion or misunderstanding with your clients.
Tips for creating consulting invoice templates
Creating an effective consulting invoice template is essential for maintaining clear and consistent communication with clients. It also helps ensure that you get paid on time. Here are some tips to keep in mind when creating your consulting invoice templates.
Include all relevant information
Your consulting invoice should include all the relevant information. This is so your client can easily understand what they are paying for. It should include your name and contact information, the client's name and address, and the invoice date. It should have a description of the services provided and the total amount owed.
Use clear and concise language
Your consulting invoice should be easy to read and understand. Use clear and concise language to describe the services provided. Avoid using technical jargon that your client may not understand. Clearly state your terms and conditions. Additionally, include information about how and when payment should be made.
Choose a professional format
Your consulting invoice should be easy to read and look professional. You can choose a template that suits your needs. Or you can create your own from scratch. Make sure your invoice is formatted correctly, with appropriate headings and sections, and that the fonts and colors you choose are easy on the eyes.
Make it easy to pay
So how do you make sure you get paid on time? One way is to make it easy for your clients to pay their bills. Include information about the payment methods you accept. For instance, PayPal or credit cards. You can also include a payment link. This makes it easy for clients to pay online. Make sure you follow up with clients who have not paid their invoices on time. This is to avoid any misunderstandings or conflicts.
Use B12's templates for convenient invoicing 
As an all-in-one platform, B12 also enables you to simplify your invoicing processes. Choose from various templates. Then customize it to suit your consulting business needs. Easily incorporate your branding, from your fonts and colors to your logo. 
Use B12 to not only generate invoices but also send the final invoice to clients without leaving the B12 platform. Automate sending payment reminders and recurring invoices for a more streamlined workflow. Get started today for free in 60 seconds
Attract, win, and serve more clients
Receive helpful resources directly to your inbox to help you succeed online.
Spend less time on your website and more time growing your business
Let B12 set up your professional online presence with everything you need to attract, win, and serve clients.
Get started for free