Launch an online presence that makes it simple to attract, win, and serve clients
B12 uses AI and experts to quickly set up your website, scheduling, payments, email marketing, and more.
Get started for free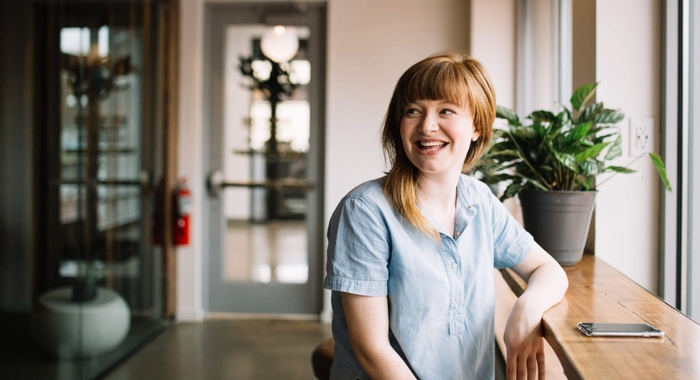 10 MailChimp alternatives to try for your email marketing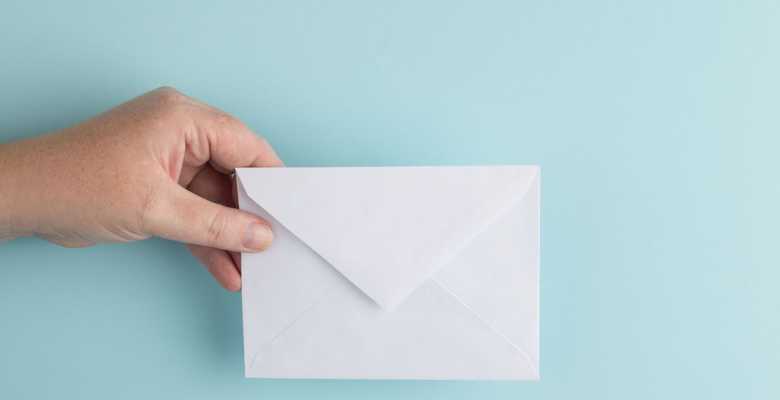 Interested in trying an email marketing platform that isn't Mailchimp? These alternatives are worth a look.
---
Email marketing tools make it easier for entrepreneurs and businesses to reach their customers and leads. Email marketing platforms are abundant, often offering a full suite of helpful tools alongside their email marketing services. These tools help mitigate the difficulty of managing email campaigns of any size and help turn leads into paying customers. Whether you are targeting a few hundred people each month or thousands of prospects a day, an email marketing tool is the way to go.
What is email marketing?
Email marketing is a digital marketing strategy that focuses on reaching new leads and current customers through targeted emails. It's an effective method to turn prospects into paying customers. It's also one of the best ways to keep your existing clientele up to date on new products or news about your company.
Email marketing software makes this communication process much easier to manage. These tools even help you keep track of who opens your emails, a crucial aspect of running a successful email marketing campaign.
MailChimp competitors
If you're on the lookout for a useful email marketing tool, you've undoubtedly stumbled upon MailChimp. MailChimp is perhaps the most popular email marketing platform available, with millions of monthly users. However, there are plenty of worthy MailChimp competitors offering stellar services as well.
We've taken the time to evaluate some of the capable MailChimp competitors worth considering. Most of these email marketing companies offer similar services, but we've done our best to highlight their distinguishing aspects.
It can't hurt to keep your options open before making your decision. After all, trying each one is free, and you may end up liking one of the alternatives more!
SendinBlue is an email and SMS marketing tool for small business owners, specifically those who are less knowledgeable about how it all works. Aside from being 4x cheaper than MailChimp, what's unique about SendinBlue is its pricing method. They charge based on the number of marketing emails and SMS messages you send each month. For instance, if you send 40k emails in a month, it's only $25 (not bad compared to MailChimp's $50).
SendinBlue has an entirely free account option as well, which allows you to send up to 300 emails a day (9,000 per month).
AWeber is another email marketing and lead generation service that's perfect for small business owners who prefer a more straightforward interface. AWeber offers automatically generated newsletter templates, created by pulling information directly from your website. These templates are available as is or can be fully customized. They also provide email automation, email performance tracking, subscriber management, autoresponder follow-up emails, and a comprehensive (yet still simple) drag-and-drop interface.
AWeber is free to try for 30 days. The trial gives you full access to every feature they have to offer. After the test run is over, you'll have to decide if you want to keep using them or not. AWeber has subscriber-based pricing, meaning you're charged based on how many subscribers you reach every month. If you have 500 subscribers, it's $19 per month, but you can send unlimited emails.
Constant Contact is an all-in-one service that's beginner-friendly and effective. They offer a plethora of email templates to choose from, including more than 100 that are mobile-optimized. They also provide real-time analytics and reports, list-building tools, and a friendly live support team. Constant Contact has tools that cover everything you need from an email marketing service, template suggestions, and powerful ways to track e-commerce metrics.
You can use Constant Contact for a 60-day free trial with access to all of their features. After your trial, you'll have to decide between paying for their basic email service, which will cost you $20 per month, or their email plus option, which costs $45 per month.
Unlike the other MailChimp competitors on this list, Drip caters specifically to e-commerce stores. Drip's customer relationship management (CRM) platform makes predictions about your customers and users based on their habits. It uses smart marketing techniques that study the behavior of individual customers using your shop. After learning beneficial information, Drip employs that information into targeted marketing emails, which inevitably helps build a stronger customer base and boost sales.
It's also capable of tracking new visitors, returning visitors, links clicked, and even sends out messages to someone with an abandoned shopping cart. Drip offers a 14-day free trial with full access to every feature of the CRM platform. After your trial is up, a membership offering 2,500 subscribers per month will cost you $49 per month.
Mailerlite is much cheaper than other email marketing alternatives, making it perfect for new businesses, writers, bloggers, or new freelancers in general.
Compared to MailChimp, Mailerlite is about 12 times cheaper. They have a drag and drop interface you can use to build individual newsletters—without needing any HTML knowledge. They also help manage your subscriber lists, personalize your campaign messages with targeting features, and track your campaign results with analytics. However, it is worth mentioning that their analysis tools are a bit less sophisticated than other platforms.
Mailerlite offers an entirely free option, allowing you to send 12,000 emails to 1,000 subscribers or less per month. If you have over 1,000 subscribers, the respective tiers begin at $10 per month and caps-out at up to 10,000 users (you get unlimited emails with all premium options).
ActiveCampaign is a great option for CRM, turning leads into customers, and generating sales. They have some of the most comprehensive and extensive marketing automation tools on the market. Using machine learning, ActiveCampaign studies the habits of your customers, giving you more to work with when crafting a marketing campaign.
ActiveCampaign provides a fantastic and easy to use drag and drop interface to help you build better emails and newsletters.
ActiveCampaign doesn't have a free option. Still, they do offer a 14-day free trial to test out the majority of their premium features. All of their premium service tiers offer unlimited email sending and begin at $9 annually for 500 subscribers or less.
Campayn is a relatively new email marketing company, but that doesn't mean their services are any less effective. Campayn was designed primarily for small merchant shops and businesses looking to bolster interest in a particular product or their whole website. They offer straightforward email design tools, contact list management, an automated emailing system, signup forms, and more.
Campayn is definitely a more affordable option, starting with a free choice of 2.5k emails to up to 500 contacts per month. Their first premium tier allows 15k emails to 3k contacts for $19 per month. Their top tier service boasts unlimited email sending to over 100k subscribers for $599 per month.
ConvertKit is an email marketing platform that caters to creators, like bloggers, podcasters, publishers, and so on. ConverKit helps grow your audience and sales by utilizing your email contact list to its full potential. They provide easy and customizable forms you can create newsletters with and a versatile automated email service that keeps track of your customer's needs and wishes.
ConvertKit has a free 14-day free trial to test out their marketing services and tools. After your trial is up, their first premium option has unlimited emails to up to 1,000 subscribers for $29 per month. After 5k subscribers, the price becomes dependent upon exactly how many subscribers you have.
EasySendy Drip is relatively similar to our previously listed options. They offer customizable newsletter templates and forms, a drag-and-drop email campaign builder, and contact list management. What really makes EasySendy Drip stand out from the crowd is its website and lead generation integrations. EasySendy integrates easily with your existing website, forms, ads and leads platforms, and with Amazon SES email delivery.
EasySendy is free for your first 2,000 email subscribers. EasySendy Drip has a more complex tier system for their premium services. Their most basic email automation plan will cost $9 per month, with the first 1,000 subscribers free. EasySendy is one of the only sites to provide a pricing quote for a massive number of subscribers. An email list with over 500k subscribers will cost $849 per month.
GetResponse offers the same basic functionality as other email marketing companies, only with a slight twist. They offer an "Autofunnel" tool, which will automatically build landing pages, automated emails, and product endorsements. It allows you to build a fully-functional marketing campaign with only minimal effort. They also offer a sleek user interface, customizable signup forms, interactive newsletter templates, and integrations with Facebook, WordPress, and PayPal.
GetResponse is one of the best MailChimp competitors around with very flexible pricing. GetResponse doesn't have a free account. Still, they do offer a 30-day free trial with access to all of their professional features. After your trial, the basic plan begins at $15 per month for unlimited emails to 1,000 subscribers. A subscriber base of 100k will cost you $450 per month for the basic plan, and $580 per month for the professional plan ($19 cheaper per month than Campayn).
---
Email marketing that integrates with your website
With B12, our email marketing tools seamlessly integrate with your website, eliminating the need for a third-party service. B12 Email Marketing uses AI to automatically generate emails that reflect your website's branding, colors, and fonts. They're easy to edit, allowing you full control over the finished product.
Not sure what kind of emails to send? Our collection of pre-written emails provide inspiration and make it painless to connect with your customers without spending hours writing. If you're entirely new to email marketing, B12 will walk you through the process. Whether you're importing contacts, sending your first cold email, sending email reminders, or maintaining and growing an audience, we've got your back. Get a free draft of your new website, and then get started with email marketing.
Spend less time on your website and more time growing your business
Let B12 set up your professional online presence with everything you need to attract, win, and serve clients.
Get started for free