Launch an online presence that makes it simple to attract, win, and serve clients
B12 uses AI and experts to quickly set up your website, scheduling, payments, email marketing, and more.
Get started for free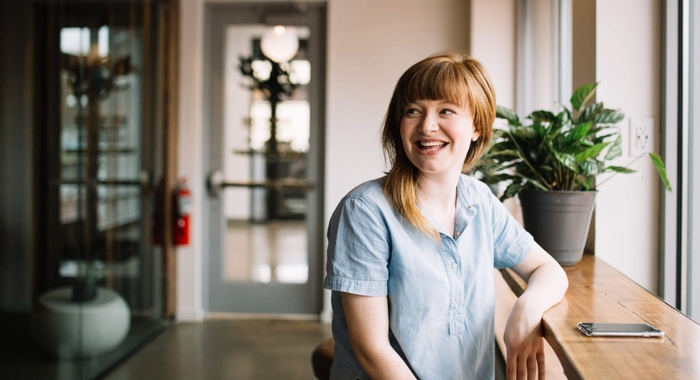 35 insurance blog topics – A complete list of insurance blog ideas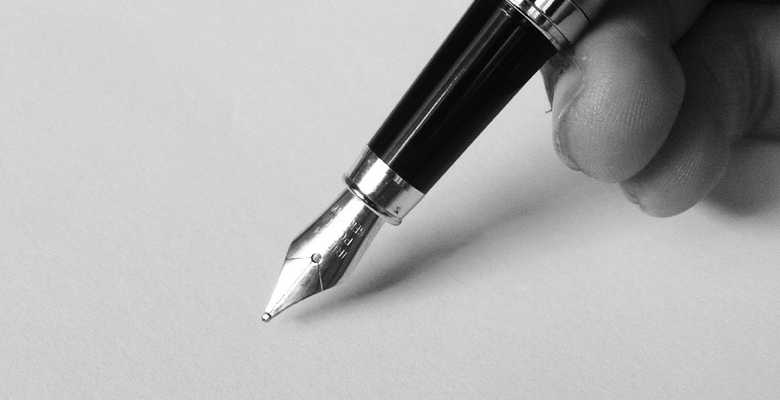 Insurance agents feeling writer's block cloud their mind, cramping your creativity, can look through these 35 blogging ideas and topics for their insurance agency blog.
---
Are you struggling with coming up with ideas for your insurance blog? Bookmark this page.
Insurance agents feeling writer's block cloud their mind, cramping your creativity, can look through these 35 blogging ideas and topics for their insurance agency blog.
#1 Introductory video
Present your readers with an introductory video explaining what they can expect to find in your blog. List the topics you cover and how often your audience can expect fresh content on your site.
Finish your video by presenting a call-to-action (CTA) offering your services.
Keep the intro video short; less than 45-seconds is ideal. Any longer than this, and you'll start losing attention.
Make your intro catchy, and ask an open-ended question to your viewers to get them thinking. Your blog provides a resource of answers to questions they have regarding your insurance products.
#2 Bite-size info clips
Blogs don't always need to be in a written format to be effective. Your blog aims to entice your readers to take action on using your products and services.
Your reader, or viewer, wants to know if your company provides a service they can trust. They also need to know you offer what they're looking for in your products and services.
Bite-size information clips should feature short explanations of complex topics in a concise language your audience can understand.
Avoid using technical jargon, and keep your clips under three minutes in length. Any longer, and you're going into vlogging format.
Bite-size clips are great for introducing up-coming blog topics. Use them as promotional tools on your social media channels to create interest in your company, services, products, and blog.
#3 How-to guides
A "How To" guide focuses on providing your readers with useful and practical tools and tips they can implement in their lives. One of the key objectives of your blog is to provide value to your audience.
By providing a steady stream of informative and helpful content to your readers, you start to earn a reputation as the go-to insurance business.
How-to blogs come in step-by-step formats or listicles like this pot, creating impactful points that drive home value, building rapport.
#4 Industry deadlines
Your industry has deadlines that matter to your clients and your business.
For example, if you're selling life insurance, model a few posts around important events in a person's life where they would need to investigate life insurance or adjust their portfolio.
Provide advice on how life events like marriage and retirement influence insurance decisions.
#5 Local business reviews
If you're a local-based insurance firm, reach out to other financial firms and businesses in your community. Include reviews and round-ups of the services they offer, making recommendations on outstanding companies and employees.
By running these posts, you create a useful resource for prospects in your area. You also create a network between other financial services firms you review, boosting their business exposure.
As a result, they're going to do the same for you and your site, sending you referrals. It's a mutually beneficial strategy where everyone wins.
#6 Helpful lifestyle insurance tips
Make sure you offer blogs on topics surrounding your insurance product range. Include all your policies and plans for things people might need in their life.
Whether you're selling life insurance, home insurance, theft insurance, fire insurance – make sure you include informational articles on all your products and how they can benefit your prospect's life.
#7 Ask the audience
If you're running out of ideas for your blog – why not ask your audience for ideas? One of the oldest strategies in selling is asking your prospects for information. They'll tell you what you need to hear, and you can adjust your pitch to accommodate their needs.
It's the same with blogging; put out a blog asking for input from your readers. Let them reach out to you with a range of topics they would like an expert to discuss. Most people will jump at the chance to get free advice from an expert.
However, you might need to create an incentive. Try giving away a $10 Amazon gift card to drive engagement with the idea. Creating polls on social media channels like Facebook and Twitter are excellent strategies for getting a wealth of content ideas from your audience.
#8 Interview your clients
If you have outgoing and extroverted clients, ask them if you can interview them for your blog. If they agree, see if you can record the interview and add it to your blog as a vlog edition. Remember to transcribe the video for anyone that wants to read.
Interviewing your clients gives prospects social proof of your services. It gives them a real-world example of how you helped people like them, solving their problems. It's an exceptionally powerful selling tool.
#9 Podcasts
Podcasting is the modern version of talk radio. Including podcasts with your colleagues or leading experts in insurance helps to create more buzz around your business. Create short 40-minute to hour-long podcasts, and publish them to your blog with a brief recap of the episode.
Your podcast builds your reputation and credibility while creating engaging content. Podcasts allow you to cover a wide range of topics, moving dynamically with the conversation as it unfolds.
#10 Infographic posts
Infographics are image-rich pieces of content that draw attention. A good infographic acts as a visual aid, explaining complex processes using statistics, charts, graphs, and other visual tools.
You can use infographics to unpack various insurance topics, presenting your readers with bite-sized chunks of information that are easy to digest. Infographics offer a change to your blog format, allowing you to keep things fresh while presenting valuable content to your readers.
#11 Public holidays
The American calendar year features 14 federal holidays, from Martin Luther King Jr. Day to New Year's Day. Your community and staff might not celebrate all of them. However, a few can tie into your insurance strategy, such as the 4th of July.
The 4th would present you an excellent opportunity to post about fireworks safety and homeowners fire insurance. Using these opportunities keeps your blog relevant, ensuring it never has a dated feel.
#12 Celebratory events and holidays
Like federal holidays., special events and occasions are also worth writing about in your blog. Some of the events creating useful blogging opportunities include the following.
Car Appreciation Day – Topics: Cars, car insurance
Small Business Saturday – Topics: Business challenges, business insurance
Spring Break – Topics: Safety, legal, travel insurance, identity theft insurance
Summer Vacation – Topics: Safety, travel insurance
Black Friday – Topics: Safety, consumer spending, financial and credit insurance
Christmas and the festive season – Topics: Home safety, home insurance
Tax season – Topics: Stress, life insurance
There are dozens of "Official" celebratory days throughout the year, giving you a stream of useful content ideas relating to the insurance industry.
#13 Search keywords using content tools
The internet is a collection of trillions of pieces of content, and chares re there are billion od pages on insurance topics. You can rehash through trending topics that your prospects are viewing online.
Using a content tool like BuzzSumo helps you discover trending topics and pick out recent posts. Model your blogs after the original content, but put your unique twist on it to make it yours.
#14 Promote virtual conferences and events
2020 saw a dramatic decrease in live events. However, there are plenty of virtual conferences going on in your industry.
It's possible to host a virtual audience using innovative communication tools. Create a live virtual event, and promote it through your blog to get insurance leads.
As your authority grows and more traffic visits your site, you can start charging event promoters to advertise on your site. You can also create income streams by giving write-ups and reviews on your favorite online courses and events.
#15 Answer insurance FAQs
Your clients have questions. Chances are you go through the same 20-questions onboarding all new clients. You can use your blog to create FAQs that resolve this issue.
The FAQ serves to inform your client of basic answers to questions they might need. It also helps to save you time during your consultancy process, removing the need to answer simple questions.
#16 Trending industry topics
As an insurance broker, you need to stay on top of industry trends, technology, and events. By showing your readers you're "plugged-in" to the latest developments in your sector, you build confidence and rapport in your service offering and reputation.
Reviews news stories and write informative blogs issuing your opinion on trending topics in your industry. As an expert, people are willing to take the time to consider your thoughts on the matter.
#17 New insurance products
Use your blog to talk about launching new products and services on your site. You can use it as another format to provide feedback on user-experiences and recommendations.
Blogs are a fantastic promotional and prospecting tool and a crucial part of any marketing or email campaign.
#18 Repurpose popular competitor content
If you lack inspiration for your blog, check out what your competitors are doing. Bookmark the pages of your top competitor blogs, and check on what they are doing.
They'll give you a steady stream of content ideas that are fresh and up-to-date.
However, it's important to ensure you create a personal edge on the content. If you're just copying someone else's work, your audience will realize it, and that damages your reputation.
#19 Seasonal maintenance and hazards
Home insurance and car insurance are two common products sold by insurance companies. Therefore, you can use your vlog to market to these two groups.
Create informational posts on a range of car and home topics for your readers. Keep the posts related to car insurance, such as, "How Do I Calculate MY Excess after a Car Accident?"
Using your posts to create a bridge between the topics of homes, cars, and insurance, you provide your audience with interesting information specific to your firm and service offering.
#20 Interactive informational charts
Data is the driving force behind the digital age. Today, data is the most important commodity in the world. You can use data to your advantage by integrating it into interactive posts for your blog.
For example, you could create a blog discussing the rate of coronavirus infections and how that translates to life insurance drawdowns.
That example is the perfect placement for an interactive chart. The chart provides a visual element to the post design, and it gives you plenty of marketing ideas and talking points.
#21 Lighthearted content
Sometimes, it's okay to switch things up with a lifestyle post. Review the types of extra-circular activities your clients and prospects enjoy.
Create a few posts around these topics, and publish them to keep things lighthearted on your site.
However, it's a good idea to tie in these lighthearted posts to an insurance theme. Examples of carefree content marketing for your insurance blog include the following.
Travel articles (Travel insurance)
Health tips (Life insurance)
Life Hacks (financial insurance, life insurance)
Homeowner ideas (Home insurance)
Entertaining news posts relevant to your location or industry
#22 Calculators, quizzes, and assessments
Your blog is a resource for your clients and prospects to find the information they need regarding insurance products. Your articles can use built-in tools like quizzes, calculators, and assessments to bring more value and engagement to your posts.
Including these features and insurance marketing tools in your content strategy allows you to see how people interact with the post and the tools. This data provides you with insights into what your readers find interesting and valuable in your articles.
#23 Press releases and company announcements
Is your company announcing a merger or a new product release? Use your blog to launch PRs, or to talk about the results and expectations from industry leaders. Eventually, you turn your site into the go-to resource for industry news.
#24 Ideas for automated work solutions
2020 saw companies closing around the world, forcing people to work from home. The result was a rapid evolution in automated work solutions, communications and collaboration tools, and remote work.
Use the opportunity to launch articles talking about systems like CRMs, and how they can improve your business. Offer your salespeople sales tips, and improve employee retention by enhancing the employee experience.
Make the articles relatable and from a perspective that shows you implementing the system. You can mention the trials and tribulations you encounter executing the solution and the benefits you received using the system.
#25 Skyscraper-style content
It might surprise you to learn that long-form content ranks best in Google. Google views long-form as the most informative resource, prioritizing long-formats over shorter versions on the same topics. These articles offer the viewer the most amount of information, resolving as many client queries as possible.
When building long-form "skyscraper" content, it's advisable to include lead generation tools involved in the content to capture prospects while they read the blog. Your lead magnet could consist of a PDF guide on a related problem facing prospects reading the long-form copy.
The lead magnet attracts people to leave their email and name in exchange for access. You add those entries into your sales funnels and email campaigns, providing you with a qualified prospect for your marketing efforts.
#26 Client pain-points
Do you know the pain-points affecting your clients? Take an hour to think about the common questions and problems you encounter during your consultations.
Write out a list of possible article topics focusing on practical solutions to these client issues.
#27 Socio-economic issues
The insurance industry has close ties to finance and to social issues. Use your blog to discuss relevant, trending socio-economic problems affecting the country and your industry.
For example, the recent pandemic and the handing out of stimulus checks left dome people with extra money.
Should they spend it, invest it, or donate it? Your blog can provide insights on a range of social-economic issues affecting the lives of your readers.
Weighing in with your opinion gives you a voice and identity in the space. In-turn, it boosts your credibility in the eyes of prospects and clients.
#28 Marketing strategy
Use your blog to talk about new marketing ideas. Your clients know you're marketing to them, and they don't mind provided you're doing a good job.
There are plenty of digital marketing and SEO topics to cover, giving your audience useful insights on how to grow their business online. Teach them how to design an email marketing campaign to attract new customers.
#29 Embed and discuss YouTube videos
YouTube is a huge platform with millions of videos on all types of insurance. Search for trending topics, and pick a video for discussion.
Most websites allow you to embed the video in your post, allowing your reader to view it without leaving the page.
#30 Request webinar ideas
Webinars are a favorite tool for online marketers to generate new leads and convert prospects. A webinar is a long-format presentation covering a topic – like the benefits of business owners or homeowners insurance.
You can promote webinars on your blog to add more value to your clients. For instance, leaving a CTA saying that open-enrollment is free for readers of your blog incentivizes your audience to click on the CTA and register for your webinar.
#31 Support for local charities
Are there local charities in your area? Charities are always looking for two things – finance and promotion. Most of them are non-profits, and they work on others' generosity to help them provide services to others.
Make a list of local charities in your area, and drop a post into your blog reviewing each of them. Reviewing charities helps to give them more exposure, and it also shows your clients you care. Make sure you sign up for one or two of your favorite charities and donate to them.
Use these opportunities to help the organization and to create content for your blog. It might seem wrong to leverage charities like this, but if you're doing it with kindness in your heart, then it can't be wrong.
#32 Tips for managing stress
We all live in a stressful world. The pressures of managing a career, family responsibilities, and social life can end up wearing people down. Stress and anxiety are things most people must deal with in their lives.
Your blog posts can include actionable advice and tips on managing stress in your life. Mention ideas you find that work for you and topics that allow your readers to benefit.
You can mention natural and clinical stress-reduction strategies to keep your clients in a sound state of mind.
#33 Productivity ideas
Your clients are dynamic and intelligent people – that's why they buy insurance. Therefore, including ideas to boost productivity and performance at work and in your personal life can make for interesting and engaging content for your readers.
Talking about digital workflows, productivity tools, apps, and automated strategies provides your readers with plenty of insight.
If you're working with professional people, then all of them will benefit from bringing automated tools and software into their life to increase productivity, performance at work, and in personal relationships.
#34 Annual wrap-ups
Annual wrap-ups are a great way to end off the year. People enjoy reading lighthearted wraps over serious ones.
With the coronavirus making everyone on edge this year, putting a positive spin on your recap gives people a chance to take a mental break.
Include interesting facts and events in your industry and the country. Sure, 2020 might not have much good news to celebrate, but you'll probably find a few gems in among the lumps of coal.
#35 Reading lists
We all encounter books that change the way we think about our profession and our life. Creating posts about books that your clients might find interesting is fantastic content.
Keep the recommended reading list to professional interests surrounding finance, insurance, personal development, and geopolitics.
A reading list allows your client to use your site as a resource to expand their knowledge base.
If they discover a good book or article that makes them think, it's going to keep you in their thoughts. It's an excellent way to position yourself as an authority on a topic, ensuring that your readers come to you when they need advice.
Impress your visitors
Learn how to reach prospects and convert them to clients. Subscribe to our newsletter for tips.
Spend less time on your website and more time growing your business
Let B12 set up your professional online presence with everything you need to attract, win, and serve clients.
Get started for free