Launch an online presence that makes it simple to attract, win, and serve clients
B12 uses AI and experts to quickly set up your website, scheduling, payments, email marketing, and more.
Get started for free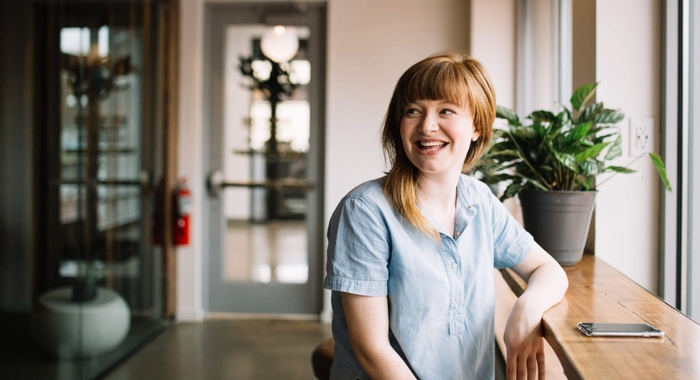 How long should a blog post be?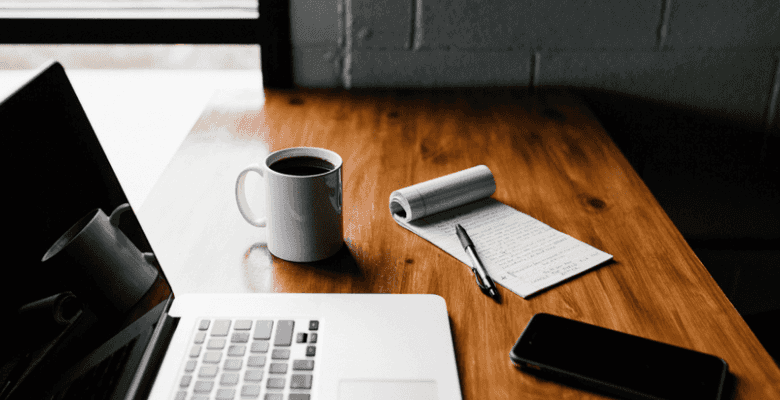 Find out the ideal length of a blog post based on your specific industry.
---
Word count matters because of the way Google ranks its search results page. Longer content ranks better on the Google search engine results page (SERP).
On the other hand, word count is not the only factor affecting Google ranking - quality content, user-experience, keywords, readability, and backlinks are essential factors.
Even if you write a 10,000-word article, you'll lose your SERP ranking if it is thin content.
It's a little complex than what you're thinking, but if you're able to crack the code to winning the Search Engine Optimization (SEO) game, good for you!
So, let's dig into the ideal length of a blog post.
Is the word count important?
Yes, it is. But only when it's coupled with high-quality content.
As a digital marketer and blogger, SEO should always be on top of your mind when creating blog content. Besides the SEO aspect, you also want to draw the readers' attention and ensure that all the information they need is provided.
So, when blogging, always consider the number of words because:
Longer Posts Rank Higher
According to an analysis of Google's search ranking, the search engine prefers longer posts. The highest-ranking content had an average of 900 words in 2014. A year later, the top content has an average word count of 1140 to 1285 words.
Longer blog content generates more leads than shorter blog posts. Many bloggers believe that longer blog posts rank higher. Besides, longer blog content is substantive, and it provides more information to the readers which Google likes.
Longer Blog Posts Covers More Information
Search engine favors longer blog posts because it covers a topic comprehensively. It introduces the topic in an in-depth manner to ensure that readers can understand it.
With longer blog content, there is enough time to explain the topic clearly to the readers. It gives you the advantage to showcase your ideas that stir minds and offer effective solutions that can help change people's lives.
What is the ideal blog post length?
It wasn't a long time ago when the ideal blog post length was set between 500 to 800 words. Sometimes even shorter - as short as 200 words.
But, that is not the case now. Long-form content is the new norm when it comes to blog posting. And various studies prove how effective longer content is when it comes to ranking.
For example, a study analyzes articles to determine the correlation between social shares and content length. It was found that articles with 3,000 to 10,000 words got more social shares.
Another study conducted by SERPIQ also concurred that 2,450 words are the ideal blog post length.
In September 2016, the Backlinko research had found out that the word count dropped to 1,890 words - to be placed on the top page of Google search results.
As you can see, the word count on each study varies but it still shows that long-form content is supreme. And it will not change any time soon!
Why long-form content?
As mentioned earlier, long-form content covers an in-depth topic discussion, which is challenging to achieve in shorter posts. It also improves your ranking and the number of social shares.
People may not go through the content word for word because of a shorter attention span. Still, they will scan the content to look for the information they need.
Visitors only read 20% of your blog content. It's very rare for readers to read the entire article. Readers focus more on the heading, subheadings, bullet points, and images.
With long-form content, readers are more satisfied after reading. They are so overwhelmed, which prompts them to buy your services or share the content on social media.
Another reason is: longer content is the secret to successful content marketing. The content length and quality are amongst the key factors that can bring any business to the first page of Google SERP.
In other words, a 500 to 800-word count is insufficient. Expand the content length for better long-term results
The question is... how long should a blog post be?
So, I have compiled a few suggestions about the ideal number of words in a blog post depending on the business or industry you're in. Your blogs need to reach the average word count for better ranking, engagement and conversions.
Let's dig in!
Financial Technology - 2,000 to 2,250 words
Financial technology is a fast-growing industry with high investment increase throughout the years. Financial technology is a complex niche, and it requires in-depth research to create a blog post that gives justice to any topic.
2,000 to 2,250 words is perfect for grabbing readers' attention. It is an ideal content length for covering complex topics.
It is also important to add images, charts, graphs, and videos for visual appearance. Content creators should emphasize using charts and graphs to explain the data-driven content and allow readers to understand the industry trend and patterns.
Finance - 2,100 to 2,500 words
In 2016, blog content with a high number of social shares was over 2,500 words on average. So, a 2,500-word count is a sweet spot for a high volume of organic traffic.
However, if you're in the financial industry, settling on 2,100 to 2,500 words is ideal. There may be articles that you'll come across explaining that the top finance blogs are only 1225 words.
The thing is, it is outdated - this was back in 2010. Various changes have occurred since then.
Top financial sites at present have at least 3,000 words long blog posts.
Manufacturing - 1,700 to 1,900 words
Manufacturing is a broad industry. It covers heaps of topics - from chemicals, textiles, machinery, and equipment.
Meaning, the word count will vary depending on each topic. But, 1,700 to 1,900 words sound like a safe number for manufacturing niches.
The manufacturing industry (especially industrial manufacturing) does not engage much in content marketing. Sales partnerships are typically fixed, which also means that B2B relationships are strong and tight-knit. So, people in this industry do not really require paying much attention to content marketing.
Still, manufacturing bloggers need to emphasize content quality for better online visibility and get a higher SERP rank. 1,700 to 1,900 blog post length is ideal as it allows in-depth topic discussion without going overboard.
Sales - 2,500 to 2,700 words
The sales industry encompasses various topics, and the most popular sales-oriented blog posts have a high word count. The recommended length of a blog post that is sales-oriented is 2,500 to 2,700 words.
Some blogs are converted to PDFs to tackle the subject matter comprehensibly. Scholarly articles are also popular in the sales industry as it persuades more people to buy things.
In other words, longer posts are better in the sales industry.
Like manufacturing, there is also a massive growth in the retail industry during the past few years. Different types of blog content can be published to help promote retail stores.
The good thing is, you can easily explain a product or service without a high word count. That is the reason why shorter posts are common when it comes to retail-related blogs.
1,500 to 1,700 average word count is an ideal blog post length for the retail industry. Shorter content is acceptable as long as the quality is emphasized.
Images are also crucial in retail-based articles. It explains the concept of the product and gives the readers an idea of what to expect.
Videos are also effective. It is a creative way to showcase the product and get the attention of the target audience.
Real estate - 1,800 to 1,900 words
The real estate industry is worth millions, which makes it an incredibly competitive market. As of writing, there are at least 263,000,000 results if you enter real estate blogs on Google.
That means you need to put your best foot forward to be on top of competitors and lead the SEO game.
Bloggers and marketers specialize in a few key areas to give unique blog content to their target audience. A 1,800 to a 1,900-word blog post is ideal for covering specific real estate topics.
It is essential to be consistent with blog post quality to maintain your spot in SERP. Local SEO is recommended for real estate content marketing. Give it a go to get better results.
Marketing - 2,500 to 3,000 words
Long-form content fits the marketing industry. Top online marketing blogs such as Moz, Hubspot, Backlinko, and NeilPatel.com believes that longer content is the king.
Most of the blog content on these sites is 2,500 to 3,000 words long. Sometimes longer - like 4,000 words on each blog. Longer content makes the marketing site stand out to the audience and allows in-depth explanations for each topic.
Healthcare - 2,000 to 2,150
Healthcare is another massive industry that generated over $1.6 trillion annual revenue in 2016. The competition is close, and as a blogger, you must work extra hard to create quality content that interests the target audience.
You're competing with MSNBC and the New York Times and with vast scholarly articles online from prestigious universities.
Creating high-quality healthcare-related blog posts jump packed with valuable data is your only way to get noticed and shared.
So, a 2,000 to 2,500 average word count is suggested for your blog content to stand out. Do not forget o embed authority links for better ranking and to build up your Page Authority.
Gadgets - 300 to 500 words
I can read your mind! That's right. The word count is too low, considering how much I emphasize long blog posts.
However, there is always an exemption. And the gadget industry is one of them!
Think about it. You can't write 3,000 words about a new gadget. Well, you can, but you may end up creating thin content in the end. Shorter content, for now, is acceptable.
When creating gadget-related blog content, the most important thing to remember is to cover the background, features, prices and adding a bit of imagery to make the content more appealing.
So, 300 to 500ish words is a good formula for gadget-related blog content.
Tech - 800 to 1,000 words
Tech articles are not long-winded - these are shorter content articles with images for visual appreciation. These are short posts with commentary on a product, technology, or event.
So, an 800 to a 1,000-word blog post is ideal for tech-based articles. You can even go higher but not more than 1,200 words.
Fashion - 800 to 950 words
According to a study, the optimal length for fashion blog content is only 669 words. You can go over a little bit between 800 to 950 average word count. It is an adequate word count to cover the topic without going overboard.
Images are a must to impress the readers further.
How can we help?
Knowing the ideal length of a blog post suited to your industry is just the first step towards creating good content for your website. Check out our article for "Content ideas for your business blog" or our Resource Center for more tips, tricks, and advice on content creation.
Spend less time on your website and more time growing your business
Let B12 set up your professional online presence with everything you need to attract, win, and serve clients.
Get started for free