Content creation
How to write a professional bio for your business website
A professional bio is an essential part of your website. It improves your website's credibility and promotes your personal brand. Thus, this B12 guide will teach you everything you need to know about how to make a professional bio.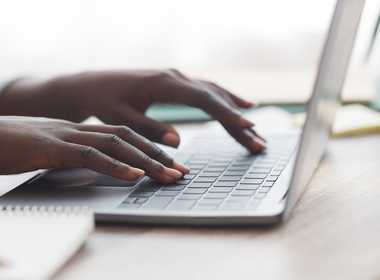 A professional bio is a great way to showcase your skills and accomplishments, providing potential clients insight into who you are and what you can do. While it might seem daunting, writing a professional bio is simpler than you think! 
In addition, creating a compelling short professional bio on your business website can be the difference between a potential customer or partner choosing you or someone else. Your professional bio is integral to your web presence and can significantly impact how people view you and your business. 
It improves your website's personal brand and credibility and makes customers trust your brand more. This trust and credibility are essential, as 85% of customers only consider a business they trust. With that, B12 is sharing these steps, guides, and professional bio examples to help you craft your own bio that will make it easy for people to understand why they should choose you: 
Best practices for professional bios
Keep it short and sweet 
When writing a professional bio, make sure to stay concise—longer bios tend to bore people, so the goal should be to give your readers just enough information to pique their interest without going overboard. Aim for 500 words or less, so people don't get bored or overwhelmed with too much information. To have a sweet and short professional bio, focus on highlighting only the most essential information about yourself and your business.  
Include relevant details 
Include relevant details about yourself and your company in your professional bio. Talk about your experience and qualifications, career development, and any significant milestones or awards you have accomplished. Include links to your social media profiles or websites demonstrating your work for other businesses or organizations.
Also, mention any professional life, associations, or affiliations you have. These details will help establish credibility and show potential customers that you are dedicated to staying up with industry trends. Finally, don't forget to include contact information (such as an email address) so that people know how they can reach out if they have questions or want more info. 
Be personable and professional 
Your professional bio should be both on a personal level and professional. Talk about what inspired you to start your business, your personal interests, and what drives you each day—people want to connect with real people who care about making a difference! Ensure that all the content reflects positively on your business and is engaging enough to learn more after reading it. This professional bio is the face of your business online—you want it to be memorable!  
Steps to writing a professional bio
Step 1: Introduce yourself 
Start with a brief introduction of who you are and your job title. This introduction should include basic information such as your name, age, and job description. Ensure to provide relevant certifications or qualifications that may be important to potential customers or partners. You'll want to give enough information for people to grasp who you are without making the introduction too long. 
Step 2: Explain your work history 
Next, provide some detail about your work history by summarizing any roles you've had in the past that relate directly to the services you offer now or your professional background. For example, if you own a marketing agency, take the time to explain what types of marketing positions you held before starting your business. This section will give potential customers more insight into your experience level and increase their confidence in using your services. 
Step 3: Highlight your professional accomplishments 
Now it's time to showcase any accomplishments or awards you earned throughout your career, from industry awards to client testimonials. Make sure that these accomplishments reflect positively on yourself and demonstrate why other businesses should trust in working with you and enlisting in your services. 
Step 4: Describe the services you offer 
Once potential customers have gotten a good understanding of who you are, it's time for them to understand what services or products they can expect from working with you. Take this opportunity to clearly explain what exact service packages or products are available from your business and why they should choose yours over others in the same field. 
Step 5: Include contact information 
Make sure that contact information is provided at the end so your target audience knows how they can reach out with questions or inquiries about working together. It's best practice to include personal details such as multiple contact points, email addresses, phone numbers, social media links, personal website, etc. Hence, people have plenty of options when they need to reach out for more information about working with you or purchasing one of your products/services.  
Don't underestimate the importance of a professional website
Writing a professional biography for your company website is essential to establishing your presence online. With the right amount of detail and personality included in the bio, you'll be able to create a lasting impression that will leave readers wanting more! By following these tips, business owners can create an engaging yet professional introduction that will draw potential customers in and provide them with valuable insights into who they are doing business wire.
Creating your own professional bio will show potential customers how dedicated and experienced you are at whatever it is that makes up the backbone of your business—giving them even more reasons why they should choose yours over another's!
Don't want to write your professional bio yourself? B12 offers a range of services that allow you to effectively create a customized bio or assist you in how to write a professional bio with the help of professional copywriters. Sign up for free to explore these services!
Look professional online with tips from B12
Receive our email newsletter for advice on how to grow your business and engage clients.
Looking for a free website solution? Find out if Wix is a viable option for your business needs.
Read now
Learn more about ADA best practices to make your website readable, navigable, and inclusive for everyone.
Read now
Discover the benefits of being a freelancer bookkeeper and the steps to starting your own freelance bookkeeping business.
Read now