Launch an online presence that makes it simple to attract, win, and serve clients
B12 uses AI and experts to quickly set up your website, scheduling, payments, email marketing, and more.
Get started for free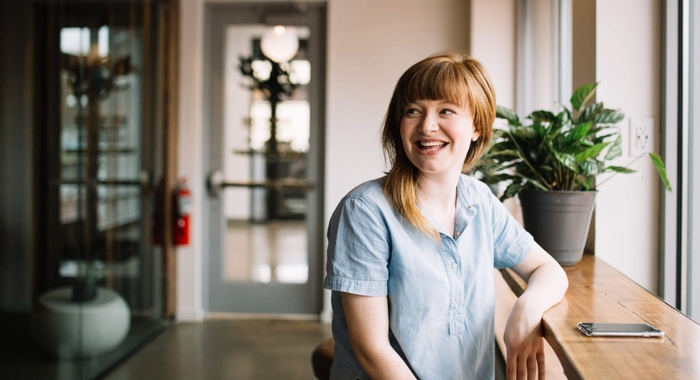 How to design an insurance logo that impresses clients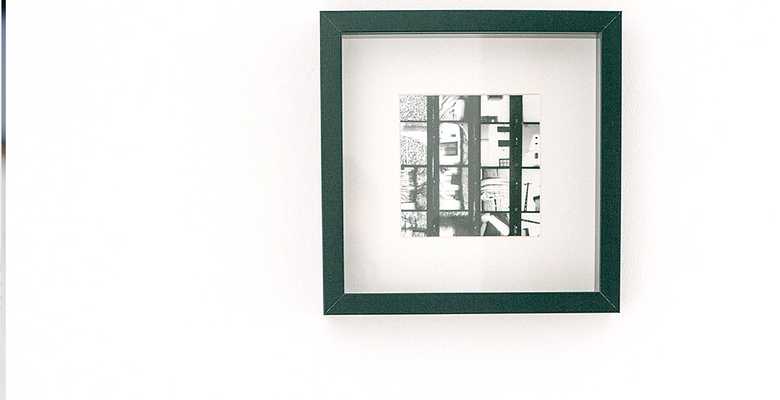 In this post, we'll unpack everything you need to know about a logo design for your insurance firm website.
---
Are you starting an insurance firm? Getting out from under the control of a boss is something that every employee dreams of achieving with their career. Creating an insurance firm is a challenging process involving many different elements.
When setting up your new firm, you need to focus on establishing your brand identity. Your branding gives your insurance company a unique identity in the market, allowing prospects and clients to identify your company through a range of colors, fonts, and images.
Your insurance logo design forms the heart of your brand identity. It presents your firm's visual representation, and your logo says a lot more about your company than you think. If you're a startup planning your launch, you're going to need to contact a logo maker to help you with the design.
In this post, we'll unpack everything you need to know about a logo design for your insurance firm website.
Why does your insurance firm need a logo?
Insurance company logos form the foundation of the firm's brand identity. However, you'll also need a website for your company. Whether you're selling travel insurance, health insurance, car insurance, or any type of insurance, a website acts as the number-one touchpoint for your company.
Think about it, when you want to search for anything, you turn to the internet. Chances are you deal with websites more often than your do real companies or directory listings. Your website design needs a clean, functional approach that exemplifies your company logo.
Fortunately, B12 offers you an affordable and functional website design. The company uses AI-driven processes to build your site in half the time of other development firms. They can also help you with your logo design, ensuring your company gets the best representation online.
Explore your brand identity to design your insurance logo
Your brand identity plays a central role in your custom logo creation. Many people make the mistake of thinking they need to include their business name in the logo design. However, that's not always the case. You could use an abbreviation or acronym for your logo, provided it melds with your company name and theme.
However, if you're thinking of using your partner titles in the logo, think again. Many firms make this mistake.
You could have four to six partners in your firm, and they'll all want their names included in the company. Issuing a logo for Johnson, Govender, Rogan, Von Thon, and Gibbons will land you with an unattractive acronym that's a mouthful for your clients.
Sure, it's a simple design, but it's not attractive. The insurance industry is full of egos, and your partners are likely to battle it out to see who's initial comes first.
Instead of focusing on the partners for your logo design, take a different approach. Use it as an exercise to communicate the personality of your insurance firm's brand.
Run through this list of questions if you want to discover your firm's brand identity.
Why did we start the firm?
What are the values and beliefs of your company?
What is your competitive edge?
What makes your insurance firm unique?
What three words best describe your brand?
What three words do you want your customers to use to describe your firm?
Find design inspiration for your insurance logo
To tap your creative genius with your insurance agency logo, you'll need to find some inspiration. Since most insurers and insurance agents are more on the technical side of thinking than the creative side, some design inspiration for your logo will help.
If you want to follow a process that brings results, try this system when coming up with your logo idea.
#1 Begin with brainstorming
Brainstorming is a great tool for conceptual people. Start the exercise by collecting verbal ideas on your logo design.
Brainstorming ideas for your life insurance company logo is about getting as many ideas down on paper as possible.
Discussing them won't help; you need to physically articulate them on paper for the exercise to be effective. Sometimes ideas start weak and end up strong – give everyone a chance to play logo creator in the brainstorming session.
#2 Think like your clients
Many insurance firms make the mistake of thinking that their logo design is for their company. The reality is that it's for your clients and prospective customers.
With this part of the process, put yourself in your client's shoes. Think about a list of words your clients use to describe your firm and your offering.
#3 Involve the team
Turn your team into logo designers for the day, and ask them for their input on your logo design.
The more minds you can add to a brainstorming session, the better. Remember to ask your employees to think-outside-the-box with their own logo design.
#4 View competitor logos
Check out your competitor logo templates to see what's working for them and where you think companies could improve. Your competition offers you the best method for stealing ideas. Sure, we're not talking about physically stealing the logos design elements.
However, your competitors can give you plenty of decent ideas to incorporate into your logo design. When settling on your logo design, make sure you stand out from the competition and don't copy anyone else's design.
Select the best logo design style
Your website adopts a look defined by your clients. The logo design is like the capstone on your website, and it forms the pinnacle of the site's visual elements. There are plenty of design elements involved with a successful and memorable logo.
The shapes. Colors, graphics, and typography all make a massive difference in your logo's final design outcome. Isolating each of the design components helps you identify a step-by-step process for each logo design element.
The first design element to consider with your new logo is the brand aesthetic. There is no one style-fits-all for your logo design, and you'll need to settle on the right fit for your firm.
Here are the logo styles we recommend for insurance websites.
Try a classic logo style
Hoping on a design trend gives your logo an exciting and fun look. However, trends fade, and the classics remain. A classic style logo design gives you better reach, helping you reach a broader prospect audience.
The aesthetics are clean without the use of outlandish color palettes, fonts, and graphics. Classic designs give clients and prospects the impression of a down-to-earth and reliable brand.
On the other hand, a vintage or retro design evokes nostalgia, providing more comfort and confidence to the client or prospect.
Alternatively, a clean and minimalist design is the best choice for your insurance firm logo. You get a clean and effective logo that's eye-catching, with a professional aesthetic. Minimalist designs have a sleek and clean finish, embracing negative space while providing a modern look.
What are the different types of logos for insurance firms?
Seven different types of logos suit use for your insurance business.
Monograms
"Letter mark" logos are abbreviating initials of partners. (Think of PwC and EY). Monograms are a good choice for a minimalist logo, but they might struggle to explain the nature of your business.
Logotypes
Wordmarks offer you a straightforward design, providing recognition and personality to the logo. Coca-Cola is a great example of word marking. There are no images or wording other than the company name.
Logo Symbols
This iconographic image makes it easy to recognize your firm, presenting the ideal brand image. Some designs are simplistic, while others are complex – we recommend keeping your logo design as minimalist as possible.
Abstract Logos
An abstract logo is a geometric form that doesn't establish a visual connection to your brand. It acts to create a unique image for your brand and logo design. Abstract logos can create feelings and emotions in the viewer. However, they might not be the best choice for your insurance firm's logo design.
Combination Logos
Combo logos incorporate symbols and wordmarks in a single logo design. The best examples of combination logos place the brand name next to the character or integrated into the symbol design. Clients and prospects associate both design elements with your branding when using this strategy. As a result, you can use either the image or the wordmark separately as a logo.
Emblems
These logo designs are similar to combinations. They combine words and images to create your brand identity. Typically, you'll find symbols like crests and seals in these designs.
How do I choose the color for my insurance firm logo?
The colors you use in your logo design play a significant role in the impression it leaves on clients and prospects. There are thousands of studies on how color influences our minds and our purchase decisions. For instance, there's a reason why McDonald's uses red and yellow as its primary logo colors.
Let's unpack the meaning of colors and show you which colors to use in your insurance logo design.
Red – This color brings excitement and passion to your logo design. It's everything you need to avoid in your insurance firm logo. Red brings anger, activity, and danger. If your prospect looks at a red logo design, they'll find it intimidating.
Orange – Orange is another vibrant color. It doesn't have the same warning or hazard effect as red, but it's similar. Avoid using orange in your logo design.
Yellow – McDonald's use yellow in its logo to attract attention. Yellow draws eyeballs and holds the viewer's attention. It's a great color to use on your website when you're trying to draw attention to critical services or insurance products.
Green – This cool color is a great choice for insurance firms. Green is the color of money, and it also has an environmental edge. Green inspires calm and level-headedness, two characteristics every insurance firm wants in its brand.
Blue – This classic and common color is a great choice for your insurance firm logo. Many of the top insurance firms like AXA and Zurich insurance use blue in their logo design. Blue gives the impression of maturity and trustworthiness, something you want your firm to inspire in your clients and prospects.
Purple – Purple is a royal color, associated with wealth and sophistication. Depending on the tone, it could add an eclectic, feminine, or mysterious appeal to your logo.
Pink – If you're opening an insurance firm catering specifically to women, pink is a great choice. This color gives your logo a feminine touch, with youthful characteristics. Pink is welcoming, providing a trendy but sophisticated look to your logo design.
Brown – Brown might not sound like a great choice at first. However, it's an excellent choice for insurance firm logos. Brown gives the impression of vintage, classic design, providing a rugged, durable, and aged look that screams confidence.
Black – Black will always be the go-to color choice for insurance firms. It might be boring, but it stands out, especially against lighter colors or white background, making your logo pop. It's a great minimalist choice for your logo color and the ideal choice for a simple but effective logo design.
White – This color is ideal for negative space around your logo. The light background makes your logo stand out, drawing attention. White provides a clean, sterile, and economical look to your logo design.
Grey – This color choice provides a classic, mature look to your logo design. Grey provides a serious undertone emitting authority and maturity. It's a classic color and a great choice for insurance logo design.
Color Combinations – You don't have to stick to one color scheme for your logo design. Combining two or more colors can accentuate the visual aesthetic of your logo. However, be careful that you don't mix too many colors. Multiple colors can detract from the visual impression, making your logo look weak and whimsical.
Choosing the font for your logo design
After settling on the colors for your logo design, it's time to think about the font. According to design experts, there are four types of font suitable for use in logos. Make sure you choose one of the following for your insurance website design.
Serif Fonts – This font style provides a timeless and chic look to your logo design. Serif fonts provide your logo with a premium look and feel. It's a great choice for high-end firms that need a classic look to logo design.
The serifs are the "feet" at the bottom of each letter, providing a traditional, classic look to the font, Serif fonts are a great choice for a high-end insurance firm, but it also works with modern logo designs, providing an elegant look.
Sans Serif Fonts – Sans-serif is a great choice for a font providing your logo with a clean and modern look. This serif-style font doesn't include the "feet" at the bottom of the letters. As a result, you get an uncluttered, cleaner design and look to your logo.
Script Fonts – A script font looks like handwriting. It's a popular choice for many financial and legal firms. However, we recommend avoiding it in your logo design. A handwritten-effect on your logo might be hard for some people to read. Remember, you're designing for your clients and prospects, not yourself. A handwritten logo style might look great, but it could end up costing you business.
Display Fonts – These stylish, decorative fonts feature an eye-catching design. It's a great choice to give your logo flair, increasing the visual appeal of your logo. However, we would recommend avoiding it and going with a serif font instead.
What do I look for in a good logo design?
Here are a few tips to help you create a memorable logo design for your clients and potential customers.
A logo design is immediately recognizable
Your logo design should reflect your brand message
Your logo design should help your firm stand out against the competition
Your logo design provides a seamless fit with your brand identity
The logo needs to work in any size format, on any web page
Your logo design requires a unique and timeless effect that your clients remember years from now
When assessing your logo design, ask yourself the following.
Can you tell the logo is for your company at a glance?
Will people understand what your business does?
Is the logo versatile?
Does your logo set you apart from the competition and attract the attention of your clients and prospects?
Remember to step back from the process every now-and-again to review the project from 30,000-feet. Go over the questions, and ask for other people's input on the design.
What are the most well-known insurance logos?
These companies have well-designed logos you've probably seen hundreds of times. Look at their logo design to get ideas for your own insurance brokerage's branding.
Liberty Mutual Insurance
Allianz
Progressive
Farmers Insurance
State Farm
Allstate
Sun Life Financial
Get the best website design from B12
After settling on your logo, it's time to build your website. Reach out to the team at B12 for a fast, efficient build of your new website.
B12 utilizes the best of AI-processes combined with real-life developers to build your site. B12 gets the site ready for launch in half the time of other development firms.
Head over to the B12 website, and find out how this design service can revolutionize your website design.
Learn how to build a brand
Get tips to increase brand awareness and grow your business
Spend less time on your website and more time growing your business
Let B12 set up your professional online presence with everything you need to attract, win, and serve clients.
Get started for free