Launch an online presence that makes it simple to attract, win, and serve clients
B12 uses AI and experts to quickly set up your website, scheduling, payments, email marketing, and more.
Get started for free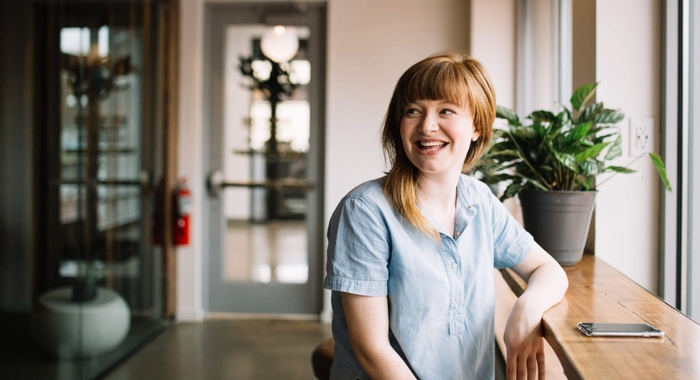 Building a client intake process for your personal injury firm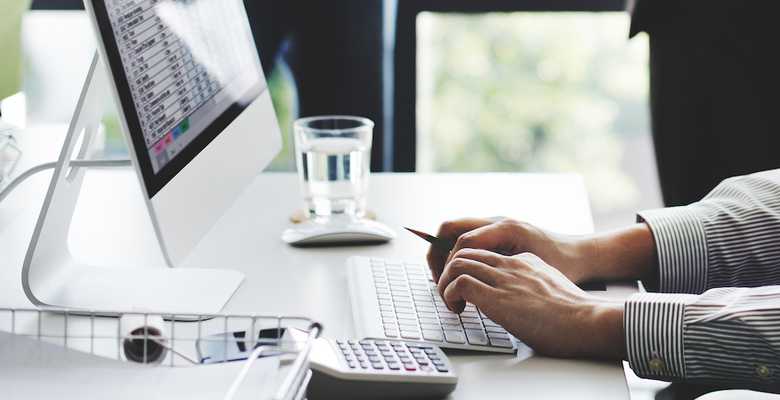 Learn how to create an efficient and effective client intake process for your personal injury law firm with our comprehensive guide. Streamline your workflow and improve client satisfaction with these best practices.
---
Personal injury cases have become increasingly common. In the US alone, more than 400,000 claims are filed annually. 
As a result, law firms need to be more efficient in managing their intake process to ensure a seamless client experience. A personal injury intake form plays a crucial role in this process, as it allows law firms to gather relevant information about clients, streamline communication, and provide quality services. 
This blog post will explore the importance of a personal injury intake form, key questions to ask in the form, technology that can enhance the process, best practices for data management, and tips for building rapport with clients. By implementing these practices, law firms can improve their efficiency. They can enhance customer service and increase client satisfaction.
The importance of a personal injury intake form
The personal injury intake form is an essential tool for any plaintiff's law firm, as it provides a detailed account of the client's injury and establishes a foundation for any subsequent legal proceedings. The client intake form offers a standardized approach for gathering crucial information about a potential client. It is especially vital in personal injury cases, where accurate information is needed to build a strong case for the client.
An effective personal injury intake form plays an essential role in offering individualized services to clients. Without it, gathering information about a client's injury and accident would prove challenging, possibly leading to case dismissal, financial loss, and poor representation. Clients also feel more comfortable when they know what to expect during their interaction with a law firm. A comprehensive intake form assures clients that their case is being handled professionally and the law firm values their input.
Creating a solid relationship with clients is fundamental in personal injury cases. The presence of an initial intake form ensures accuracy and consistency and enables stable communication with clients. The input gathered from an intake form can help the legal team build a rapport with clients. With a detailed intake form, lawyers can answer client questions confidently, providing accurate and transparent information about their case.
Given that personal injuries can be a traumatic experience, clients may feel overwhelmed or anxious when seeking legal assistance. By utilizing a personal injury intake form, law firms can help clients understand the process better and feel more relaxed. Once clients provide an accurate and comprehensive description of their injury and case, the law firm can begin documenting and creating an effective strategy. Thus, it's evident that personal injury intake forms provide a host of benefits to any law firm that wishes to deliver an exceptional client experience.
Understanding the client's needs: key questions to ask in your intake form
When a personal injury client walks into your office or contacts you over the phone, it's essential to quickly gather as much information as possible. This is to help you build a strong case. By asking key questions in your intake form, you can gain a better understanding of the client's needs. You also build a solid foundation for your legal strategy.
Recounting of the incident
One of the most crucial pieces of information to obtain in your intake form is a detailed recounting of the injury incident. This information should include when and where the injury occurred, what the client was doing when the incident happened, and what injuries were sustained. Additionally, it's essential to ask if the client sought any medical attention and the names of the healthcare providers visited.
Medical history
It's also important to understand the client's medical history. This includes any pre-existing medical conditions that may complicate or prolong treatment. Asking for a comprehensive list of medications the client takes regularly is also critical. This information can help you evaluate the full extent of the injuries and determine the right course of action.
Financial details
Financial damages are another crucial aspect of a personal injury case. It's vital to gather financial information, such as the client's current employment status and income, who paid for medical bills, and any other expenses incurred as a result of the injury. These financial details will help you assess the level of compensation the client may be owed and determine the best way to pursue the case.
Streamlining the intake process: utilizing technology for efficiency
In today's fast-paced technological landscape, it's necessary to modernize traditional manual processes. Why? This is so you can improve efficiency and streamline operations. The same applies to law firms that need to adopt technology to optimize tasks that would have been otherwise time-consuming, such as data entry. 
Using online forms or electronic data capture software can facilitate a faster and more accurate intake process. These tools allow law firms to automate data entry, avoid data duplication, and reduce the number of errors during the intake process. Moreover, online forms can be accessed remotely, enabling clients to fill out the intake form at their convenience, eliminating the need for manual data entry by the law firm team.
Another advantage of utilizing technology in the intake process is the capacity to improve the quality of the information received from clients. Online forms often come equipped with validations and checks to ensure that the data received is complete and accurate. Valuable information from clients, such as contact information and the type of injury, can be automatically checked for accuracy, saving the law firm time and resources.
Law firms can also consider implementing chatbots on their business website to provide 24/7 support and assistance to clients. Chatbots use artificial intelligence to respond to client inquiries, collect information, and even schedule meetings. Chatbots can quickly qualify inquiries and forward clients to a lawyer or paralegal, freeing up the intake team's time to focus on other activities that cannot be automated.
Ensuring accuracy: best practices for intake form data management
Having a proper data management system is essential for any law firm or legal services provider. When it comes to personal injury claims, it is even more critical to ensure the accuracy and completeness of every document and record. Intake forms play a significant role in gathering necessary information, and it becomes even more critical to manage this data efficiently.
Manage data properly
One common challenge that most firms face is dealing with incomplete or inaccurate data that may cause delays, look unprofessional, or lead to incorrect decisions. Proper data management practices, such as regular review, data correction, and data backups, can help mitigate these errors.
Keep information confidential
Another crucial factor is keeping the information confidential and secure. Personal injury cases frequently involve confidential information you must store and transmit securely. That's why it's essential to have a suitable digital storage system that ensures data protection and privacy.
Automate processes
To make it even more efficient, it's essential to incorporate technologies that can automate your data processing and management systems. Legal case management software is an example of a technology that can significantly streamline the handling of personal injury intake forms. With these technologies, all the data is collected, stored, and processed in a seamless and centralized location. This makes it easier for law firms to manage the data and make informed decisions.
Providing stellar customer service: tips for building rapport with clients
A critical aspect of a successful personal injury case is building a strong relationship with clients. As a legal professional, it's up to you to ensure that your clients feel heard, respected, and supported throughout their proceedings.
To build a strong rapport with your clients, it's essential to listen actively and empathetically. As you review your intake form, pay close attention to your client's pain points and emotions. Make note of any concerns or fears they have about the legal process, and take the time to address these issues with care and sensitivity.
Personalization is another key element in building a strong relationship with clients. You can't afford to treat every case the same. Take the time to personalize your communications, addressing clients by name and making an effort to understand their unique circumstances. Even something as simple as sending a personalized follow-up email can help clients feel seen and valued, strengthening your bond with them.
Ultimately, building a strong rapport with clients all comes down to communication. Keep open lines of communication throughout the intake process and beyond, updating clients regularly on the status of their cases and providing clear and transparent answers to any questions they might have. Stay patient, empathetic, and supportive. You should also prioritize your client's needs at every stage of the proceedings. By doing so, you'll be well on your way to building a practice that clients trust. As you increase clients' trust in you, the more they'll return time and time again.
The benefits of a comprehensive personal injury intake form
A comprehensive personal injury intake form is an essential tool for law firms in delivering the best possible outcome for their clients' cases. It provides immense benefits to law firms and their clients. Here are just some of them. 
Better understanding of clients
A personal injury intake form helps lawyers understand the specific needs of their clients, which is critical to building a strong case. By asking the right questions upfront, attorneys can gain a clear understanding of their client's injury and the extent of the damage caused. This information is essential in determining the amount of compensation that a client is entitled to, which can maximize the value of the case.
Streamlined processes
A well-designed personal injury intake form can help law firms streamline the intake process and reduce the time required for data entry. This saves valuable office time and ensures that relevant information is captured accurately. Moreover, technology can create a seamless connection between the intake form and the firm's database or case management software, eliminating the need for manual transfers and entries.
Improved client satisfaction
The use of a comprehensive personal injury intake form can also improve customer service by building rapport with clients. When lawyers spend adequate time understanding their client's injury, it shows empathy and care. This significantly contributes to client satisfaction since they feel that their lawyers are genuinely interested in their case. Furthermore, the use of a well-designed intake form can help to set expectations and provide clear communication with clients, ultimately resulting in better legal outcomes and client satisfaction.
Improve your intake process with a B12 website
B12's client intake forms make it easier than ever for law firms to streamline their client intake processes and gather accurate information from clients. With B12, you get online intake forms that automatically match your branding and sync with your contact manager to qualify leads and understand new clients more efficiently. B12 allows you to customize your forms, add an intake form page on your site, and store all form submissions in one platform. Get started for free today.
Attract, win, and serve more clients
Receive helpful resources directly to your inbox to help you succeed online.
Spend less time on your website and more time growing your business
Let B12 set up your professional online presence with everything you need to attract, win, and serve clients.
Get started for free