Launch an online presence that makes it simple to attract, win, and serve clients
B12 uses AI and experts to quickly set up your website, scheduling, payments, email marketing, and more.
Get started for free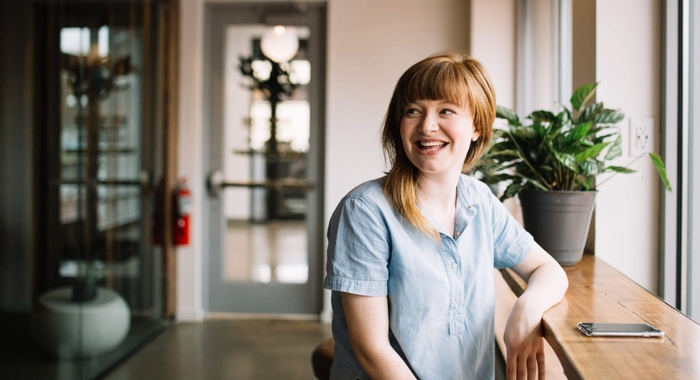 15 tips for designing professional law firm logos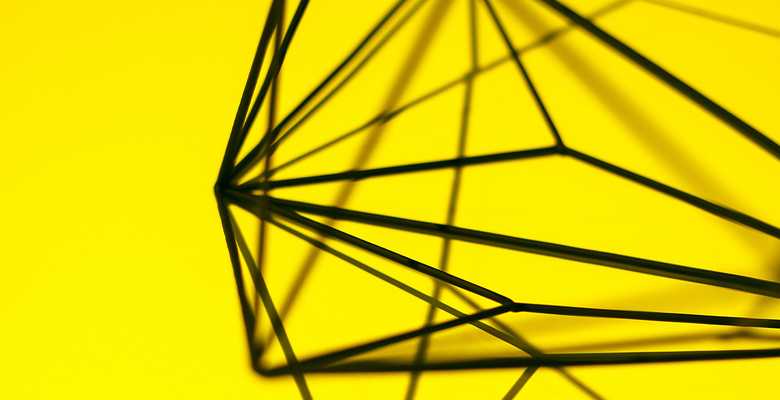 Unless you build a strong brand identity, your firm is going to remain in the depths of obscurity, away from the prospect's eyes. In this post, we'll unpack 15 tips for designing professional law firm logos that build your brand identity.
---
Starting a law firm is the dream and aspiration of every lawyer. For most, it takes a few decades of experience before you're in a position where you can work for yourself.
When it's time to venture out into the market with your new business, you want the best chance of achieving success. We're living in the digital age, and you're going to need a website to act as the bedrock of your law firm.
Your website serves as an informational site, a marketing tool, and a branding ambassador for your firm. Behind every brand is a logo design, and you want the best law firm logo to help you build a strong brand identity.
Your logo performs several functions relating to the design and operation of your site. As mentioned, it serves as a branding vehicle. It also acts as a business card, giving your prospects something to remember your firm by after they break away from their engagement with you.
Your logo design is the ultimate tagline for your law firm, providing a way to stand out from the competition. According to information from the American Bar Association, the US has more than 1.35-million lawyers practicing throughout the country in 2019.
Unless you build a strong brand identity, your firm is going to remain in the depths of obscurity, away from the prospect's eyes.
In this post, we'll unpack 15 tips for designing professional law firm logos that build your brand identity.
#1 Understand your niche and client
When designing your attorney logo, it's important to customize it to your service offering and your prospective client's expectations.
Therefore, it makes sense to choose a design that represents the practice area of your legal expertise.
Whether you're a personal injury or criminal defense attorney or a family law office, no three firms are alike. By leveraging your area of expertise, you help create a design that stands out from the competition.
Before you start throwing around ideas for your law firm logo, take some time to identify your client personas. If you're already marketing to your client base, you'll have these personas on hand.
The client persona details your ideal client demographics, including dislikes, likes, and other relevant information.
Some firms may find they have multiple client personas, and you need to consider all of them when designing your logo.
The type of law you practice affects the kind of logo design and the imagery you suggest to your audience.
For instance, if you practice environmental law, a clean logo design using organic materials like leaves or water will be an excellent choice.
#2 Stay simple
There's no reason to create a complicated law firm logo design. Complex designs aren't memorable; they contain too many components that distract the mind. As a result, the prospect doesn't have enough time to imprint the logo when looking at it.
Logos only hold your attention for more than a few seconds. Therefore, you need to make the biggest impression possible in a short period.
If you look at the biggest and most successful corporations in the world, they have the simplest logo designs.
Think of companies like Nike and its infamous swoosh, or the golden arches of the McDonalds logo.
Creating a complex logo using plenty of letters is going to confuse your clients. They don't wait to see a monogram logo featuring "SNLKHG Attorneys."
Keeping your logo design as simple as possible makes it easy to remember.
#3 Consider colors
Color makes a significant difference in your final logo design. Colors tell a story. For example, there is a reason why Nike chooses a white swoosh on a black background.
That color contrast makes the swoosh pop, providing a glaring imprint on your mind that's distinguishable from other brands like Reebok and Puma.
When designing your legal firm logo, we recommend looking at the following colors. It's important to note that we're not going to include black and white, but we recommend its use.
Green – Green gives the impression of prosperity, cleanliness, and organic materials. It's a great choice for firms practicing environmental law.
Blue – Blue is the color of confidence, serenity, and experience. It's also a top choice for leading law firms, with navy blue providing the better choice over a lighter hue.
Grey – Grey is a great choice for your logo. Grey projects emotions of dominance, authority, and protection.
Brown – This color might not seem like the best choice at first. However, it's a great option for displaying a vintage, professional and upmarket feel to your logo design and your firm.
These four colors offer you the best options. However, we recommend avoiding the following colors in your logo design.
Red – this color emits the feeling of anger and danger, pushing people away.
Yellow – Yellow is too bright. It's great at catching attention, but it's the better choice for fast food, not legal advice.
#4 Choose a functional design
When creating your custom logo design, imagine how you're going to use it in your brand building. Your logo needs a flexible design that works on various templates, letterheads, and even t-shirts and office supplies.
Your logo needs to work on a variety of online platforms. You'll need versions for your social media account banners, profile pictures, accommodating the browser size.
Make sure your design team provides you with copies of your logo in different size formats to suit various applications.
#5 Use firm fonts
The typography in your logo design also plays a significant role in the final design image. The font helps your design stand out as much as the other components like color and imagery.
When choosing your font, we recommend going with the following options.
Sane serif – This font is classic and has small feet on the bottom of the letter points. It's a great font to give your logo typography a professional and vintage look and feel.
Serif – These fonts don't have the small feet on the bottom. However, they make a great addition to a logo design that needs a modern edge.
Make sure you don't make the mistake of using cursive fonts that are challenging to read. Remember, you want to make your logo typography as legible as possible, so your prospect comprehends it in seconds.
#6 Look at your competitors
If you're struggling with design ideas, do some due diligence on your competitors.
Look at their logo designs, and remark what you like about it and where they could improve. Take those notes into your logo design meetings, and ensure that you apply them to your logo.
#7 Take time with the name
If you're working with a typography logo, take time with the name. Using acronyms and abbreviations might sound good to you, but you don't know how they look to your client.
Write a shortlist of five names, and mull them over for a week. Keep them on your phone home screen and look at them every time you have a spare moment.
Eventually, one of them will start standing out more than the others. If you're still struggling, think about asking your colleagues or friends for their thoughts on the logo design.
Most legal firms build their client reputation with their firm's name. The name forms the focal point of your logo design, and you need to highlight it.
Ensure the image doesn't overpower the name, and the font size compliments the logo imagery when using a combination logo.
#8 Hire professional logo design
If you're struggling with your logo design, turn to a professional graphic designer for help. Logo designers are available on platforms like 99designs.com and Fiverr.
You hire a designer for around $5 to $20 and get to work creating your new logo design as per your instructions.
99designs offers you an option for creating a design contest, where you receive logo designs from multiple sources, allowing you to leverage numerous artists' skills to find a winning logo design.
However, we recommend you get a logo maker that's going to work on your site's design. B12 offers you a design service that assists you with every aspect of your website design.
#9 Create a Unique Design
Your law practice is unique to every other law firm out there, right? So, do you know what makes your firm unique?
Use your lawyer logo design to pinpoint the unique value offering from your firm. Your logo design should be an accurate reflection of your company's mission and positioning statement.
#10 Choose your logo style
There are seven designs to consider for your legal logos. Choose the one that makes sense to your firm, and remember to align it with your client personas.
Lettermarks – Also known as "monogram" logos, these logos feature letters as the focal point. However, the letters are often acronyms or abbreviations of words, like NASA or KFC.
Wordmarks – A wordmark works for a firm name like Coca-Cola.
Logo symbols – Logo symbols represent figures like the Twitter bird or the Apple with a chunk taken out of it.
Abstract logos – Abstract logos form creative designs that create a visual attraction and focal point to the logo design. Pepsi and Adidas are great examples of abstract logos.
Mascots – Mascots provide a relatable character to your audiences, like the Kool-Aid jug and the Colonel on the KFC logo.
Combination logos – These logos combine letters and images to create a double visual effect. Nike and KFC are good examples.
Emblems – Using a gavel or the scales of justice for your logo reflects your industry, giving your clients an immediate understanding of what your firm does.
#11 Embrace negative space
Your brand logo should embrace negative space. Negative space can make your logo pop (think back to the Nike Swoosh example we covered earlier).
Negative space can come in any color format, and it helps to avoid your logo looking cluttered. Cluttered and cramped designs reduce the memorability of your logo.
#12 Don't re-invent the wheel with your logo design
When creating your logo design, it's important to stick to the proven basic strategies that work. Don't go re-inventing the wheel with your logo design.
#13 Ask advice from neutral parties
Designing a logo for your legal practice can leave you too close to the task to trust your judgment. Take your logo to neutral third-parties for their opinion.
Ask people that you think would benefit from your services. However, never use social media accounts to host polls on which logo design you should choose.
You might find that someone on social might trademark your name or design before you get the chance. They might try to turn around and sell it back to you at a profit.
You might think that you would never cave to their demands. However, if you spend a lot of time and effort on your design, you might consider the thieves ransom.
#14 Design something timeless
Choosing the right logo for your law office is a challenging process. The best logos are timeless, with a sleek design that lasts through changes in technology and trends.
#15 Use B12 for your website design
B12 is a design firm specializing in AI-assisted website creation. B12 utilizes an AI-driven web design process that helps speed up the design time of your website. Most design companies take anywhere from six to 12-weeks to finish designing your site.
However, with B12, you'll have your site ready for launch in as little as seven to ten days, depending on your requirements.
B12 utilizes proprietary AI and machine learning software to help reduce the tasks involved with building your site. The result is a highly functional and effective law firm site, with a beautiful design catered to your target audience and client personas.
B12 provides you with a fully functional and managed site for an affordable monthly subscription. When signing up with B12, you get a great website, managed solutions, and SEO tools included.
Head over to B12 right now, and get a free AI-assisted draft of your website in minutes!
Spend less time on your website and more time growing your business
Let B12 set up your professional online presence with everything you need to attract, win, and serve clients.
Get started for free