Launch an online presence that makes it simple to attract, win, and serve clients
B12 uses AI and experts to quickly set up your website, scheduling, payments, email marketing, and more.
Get started for free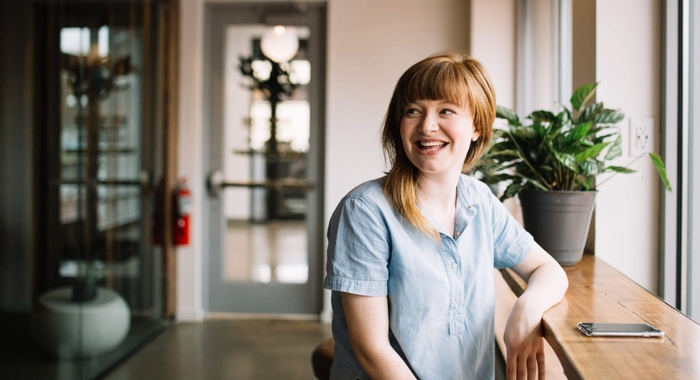 How to start a profitable accounting business in 2023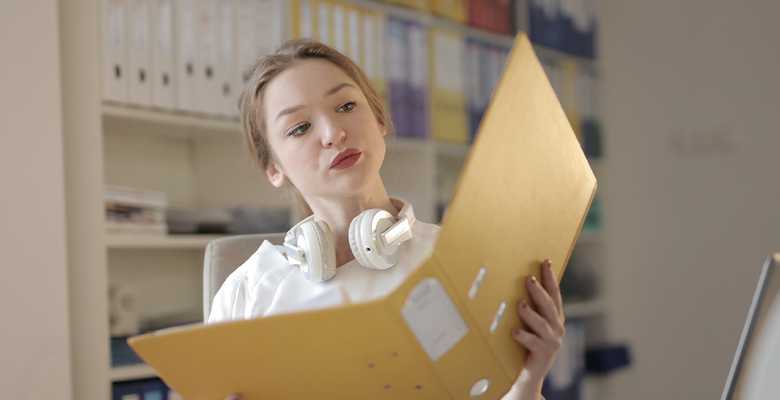 Anyone can start a business, but few can sustain it over the long-term. There are several tasks involved in setting up your company, and let's not forget about compliance with tax codes. This post deals with how to start an accounting business that turns a profit in 2023.
---
Starting any business is challenging and risky. The element of the unknown leaves you excited to get up in the morning to take on the day. If you grow and cultivate a client list, you could enjoy getting out from under the thumb of your boss.
Whether you're a CPA looking to found a firm, or a bookkeeper wanting to start a part-time business, the goal is profitability. Without generating profit, you don't have any income, and your accounting business fails.
Anyone can start a business, but few can sustain it over the long-term. There are several tasks involved in setting up your company, and let's not forget about compliance with tax codes. This post deals with how to start an accounting business that turns a profit in 2023.
Corporate or Self-Employed?
When starting an accounting business, you have two choices for a model. The first option is to found a firm. As the owner, you'll focus full-time on managing a team and bringing in new business.
This model leads to the founding of leading firms like EY, PwC, and many others – Maybe your business is the next global success story?
Sure, you don't have to go to those lengths, but you could end up running a smaller team out of a family office.
The second model is working for yourself as a small business. You establish a personal reputation, and you don't rely on anyone else to create your brand reputation.
There are levels to each of these business models, making them flexible to your goals. For instance, maybe you want to work for yourself, but you want to outsource your marketing duties.
You might want to hire a secretary and an intern to help you as your business scales, but that doesn't make you a corporate firm.
However, regardless of your business dynamic, you'll typically fall into one of the two models mentioned in this section.
What is the Purpose of My Accounting Business?
This exercise might seem irrelevant, but it's a critical part of building your company. Understanding why you want to start something yourself is essential to unlocking the motivation you need to execute your idea.
Sure, we agree it might sound somewhat esoteric and mystical – but it's not only a philosophical exercise. By taking time to understand the reasons behind your actions, you set yourself up for the persistence you need when you encounter challenges.
Does My Accounting Business Need an Online Presence?
2020 and beyond is the beginning of the digital era of business. If your company is not online, how do you expect to generate new leads and convert them into clients?
Sure, if you're thinking about accounting part-time and already having a full client list, you might not need to promote your business.
However, those are rare cases, and most accounting businesses need a constant flow of new leads. Whether you're a small family firm or a large corporate, marketing is essential for attracting clients and building your database.
A website acts as a marketing tool in the digital age of business. It's a method of elevating your brand reputation and increasing your social proof with your target audience.
Your website gives you a cost-effective means of marketing your business to prospects in cyberspace. There's no need to spend money on expensive traditional marketing campaigns that don't bring any results.
Do I Need Tech Solutions in My Accounting Business?
Being in business requires you to work hard and smart. The smarter you work, the more you get done, and the more your business grows toward your ideal outcomes. Tech solutions help you automate workflows, improving your work experience.
If you're managing a firm, tech solutions help your manage and increase productivity levels and employee engagement, enhancing the employee experience (EX). You don't need previous coding experience and an IT degree to operate these systems.
CRM solutions and automated workflows are user-friendly and easy to implement in your organization. Track client lists, and the results of your marketing campaigns, within your website platform.
Do I Need to Start a Legal Entity for My Accounting Business?
The answer to the question depends on your plans. If you're building a law firm, then you're going to need to speak to an attorney for advice on the right business structure. Depending on your firm's size and turnover, you might suit an LLC, S-Corp, or C-corp.
The primary reason for formalizing your company's structure is for tax purposes. Some entities, like the S-Corp, suit larger businesses with many employees. A smaller family firm might benefit more from forming an LLC.
If you're thinking about starting a smaller work-from-home business or a self-employed accounting consultancy, you don't need a legal structure. It's possible to operate as a sole proprietorship if it's only you in the company.
Sole proprietors also benefit from a business tax structure, giving you write-offs on your business expenses. Many new business owners make the mistake of forming a legal entity to soon. It's because having the paperwork gives them a sense of accomplishment in founding their own business.
However, the reality is you might not need a legal structure, and it might benefit you more to stay as a sole prop until you scale your business plan.
What Do I Need to Start an Accounting Business?
Founding an accounting business requires you to go through the same challenges as starting a company in any other industry. Sure, there are some specifics to starting accounting firms.
You'll still have to create your business goals, objectives, and target. Write them out in a business and marketing plan.
It's also important to do a competitive analysis and some basic market research to understand your ideal prospect and demographics.
After completing your due diligence, you'll need to get to work on building your company. Some of the key tasks in structuring your venture include the following.
Apply for an Employer Identification Number (EIN) and a Tax ID number
Investigate state and federal employment laws
Determine your startup costs
Develop pricing structures for your services
Get quotes for business insurance
Open a business banking account
Create policies and procedures manual for employees
Create systems for hiring and firing employees
Understand your states local tax law
New business owners also need to consider the tasks involved with the daily management of your business. Basic administration, client engagement, and managing risk are some of the balls you'll have to learn to juggle when navigating the business climate.
Being in business requires you to embark on a system of continuous improvement to keep your business growing. You'll need to learn how to balance your business's executive, managerial, and functional aspects if you want to succeed in a competitive environment.
Do I Need an EIN from the Federal Government for My Accounting Business?
If you're starting as a sole proprietor, chances are you're not going to have any employees. You might have a part-time secretary, but there aren't any permanent employees on your payroll. Therefore, you don't need to worry about applying for an Employer Identification Number (EIN).
If you're planning on hiring in the first year, look into applying for an EIN with the IRS. It's a fast and effective online application process, and there are no fees involved in processing your application.
Can I Start My Accounting Business from Home?
One of the most enjoyable components of starting an accounting business is its flexibility with your working environment and schedule.
Working from a home office is a great way to reduce the time and money you spend on a commute. If you have kids, it allows you to form a better relationship with your kids.
Overall, working from home is way better than traveling to the office every day.
In 2020, the pandemic causes many businesses to shutter and millions of employees into work-from-home positions. Changes in the workplace dynamic led to the launch of several useful communication and collaboration tools, like Zoom.
However, it's important to note that all the physical workplace regulations also apply to a virtual or remote office. Therefore, in today's modern digital era of work, you don't need a brick-and-mortar location to run a profitable accounting business.
All accounting firms must receive an EFIN (Electronic Filing Identification Number) for each work location. Therefore, if you have a physical office, but you do work at home, you'll need to consult with a labor attorney to see if you need a license for both.
What Services Do Accounting Firms Offer?
Accounting firms can offer a range of services, from basic bookkeeping to forensic auditing. Firms can specialize in one area, or they could provide general accounting practices. If you're working for yourself, then you're probably operating in your area of expertise.
Regardless of your strategy, you need to tailor your service offering to meet your strengths. When deciding what services to provide in your accounting business, we recommend revisiting your due diligence.
Ask yourself about the key services needed by prospects in your target market and demographic. What kind of services do they need? What is the competition doing, and where can you get a competitive edge?
While there are plenty of firms specializing in one or more accounting services, they all revolve around one of the following accounting tasks.
Tax preparation, tax returns
Consulting and auditing
Business bookkeeping services and general accounting inquiries
Assurance services
Payroll
These four areas are the most common tasks requested from accounting services. They also represent the core of your business and the source of most of your business income. However, you can tailor your business model to boutique or niche services within each of the four areas.
What Do Accounting Firms Charge for Services?
Some industries, like the legal profession, require time as the leading billing indicator for clients. However, that's not the case with bookkeeping and accounting services.
In most cases, your clients are expecting a flat fee. Therefore, it's easy for your clients and prospects to compare your service fees with industry competitors when making their value analysis.
When setting your fee schedule, we recommend looking around at the competition to check for pricing. If you're opening a general-purpose accounting form, you might need to focus on an affordable discount pricing strategy to build a client base and attract more prospects.
However, if you're a CPA firm looking to deal with B2B clients, you might not require such a broad-spectrum approach to your pricing strategy. Boutique firms and accountants specializing in niche accounting tasks may also set different pricing, depending on their reputation and service offering.
The National Association of Tax Preparers (NATP) also has useful resources on its website relating to recommended pricing structures for accounting services.
It's important to choose a service offering for your clients that accentuates your qualifications. If you're a Certified Public Accountant (CPA), you don't want to spend your time doing bookkeeping work for a few hundred dollars.
In this case, it's better to hire an intern and let them handle it while you look at ways to attract high-value clients and grow your company.
What Does It Cost to Start an Accounting Firm?
Starting an accounting firm is not a cheap exercise. Depending on your business model, it could cost you anywhere from $2,000 to $50,000. If you're starting a home office, then overheads are low, and you gain the benefit of making savings on your commute.
However, if you're moving into business premises, you're going to need to think about overheads like office space, water, lights, Quickbooks accounting software, and other services. Employees are your largest expense, and you're going to ensure you have the working capital to manage your payroll.
After payroll, the biggest expense for any business – is marketing. Your marketing plan is the lifeblood of your business. Without it, you don't have a system for attracting new leads, and your business eventually fails.
Even the largest brands advertise. Look at the marketing budgets of firms like EY and PwC. You'll find they spend millions on campaigns every year. So, how do you market your new accounting business?
How Do I Market My Accounting Business?
In the digital age, the best way to market your business is through a website. Every business needs a site in today's modern workplace – it acts as the touchstone for many business services, and it's how most prospects find your services.
How Does a Website Benefit Your Accounting Business?
Fresh Leads – Your website is your number-one marketing tool. Through clever SEO and marketing strategies, your site brings you a never-ending source of new clients, keeping your pipeline full.
Brand Awareness – Your website acts as a virtual storefront or office for your accounting business. By promoting it, you're gaining brand awareness that increases market share.
Information – Your site becomes an informational resource for your services. However, it can also act as an educational resource for general accounting enquires.
Reputation – A website helps you build your reputation. Use it to create social proof around your services by presenting verified client testimonials on your site.
Is It Expensive to build a Website for My Accounting Business?
Building an accounting website could cost your anything from $500 to $10,000, depending on its features and functions. Most firms bootstrapping the startup don't have that kind of cash on hand for website development.
Where Can I Get the Best Website Design for an Affordable Price?
If you're looking for a fast, effective, and affordable website design for your accounting business, check out B12. B12 is an evolution in web design services. B12 uses the power of AI and machine-learning technology to bring you a functional and effective website that ready to promote your service offering.
With B12, you pay a monthly subscription, with all your design work and maintenance included. You get access to leading website development technology and a team of talented designers with decades of combined industry experience. Best of all, the subscription is a fraction of what you would pay when hiring a traditional design firm.
What are the Benefits of Working with B12?
AI-Driven Platform – B12 uses powerful AI tools and machine-learning programs to develop custom website designs.
Instant Drafts – Complete a questionnaire on the B12 site and get an AI-drafted design of your new website in seconds.
Access to the B12 Design Team – The B12 design team consists of real developers with years of experience creating functional and aesthetic website designs.
Fast Design times – Your site is ready for launch in half the time of traditional website design services.
Affordable Design Subscriptions – Choose from one of three design subscription packages to suit your startup budget.
SEO and Marketing Tools – Get a suite of marketing and SEO tools to grow your business.
Site Maintenance – The B12 team takes care of all updates and site optimization for your site, saving you on maintenance fees.
How Do I Start with B12?
Starting with B12 s easy. Navigate to the official site and complete your questionnaire. You'll receive a free draft of your website design in minutes, ready for your approval.
Have professional designers optimize your website for you
See a free draft of your new website, then unlock client tools like invoicing and scheduling.
Spend less time on your website and more time growing your business
Let B12 set up your professional online presence with everything you need to attract, win, and serve clients.
Get started for free