Small business basics
How to create your own email domain free of charge
Everything you need to know about setting up a free email domain.
Get an email address that matches your new website's custom domain.
2 September, 2022
·
8 min read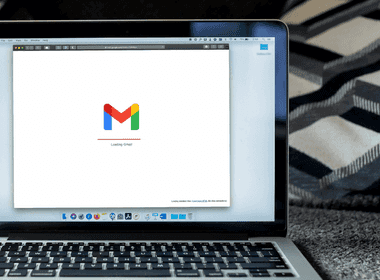 Did you know your business email address is part of your online brand identity?
Let's say you meet an accountant. They look the part, professionally dressed and well-spoken. At the end of the meeting, they hand you their business card with their details. Chances are you're looking at the email address before you even glance at their name or title. 
But you notice the email address reads johnsonaccountantsllc@gmail.com.
What impression does that give you about this person, their firm, and services?
Most of us might see this as a red flag, especially if it involves giving someone your financial information.
It's surprising how many companies make this simple branding mistake. It's even more astonishing when you consider free service providers are offering you a custom domain and matching custom email domains. There are a number of options available if you want to create a free email domain. 
This post unpacks everything you need to know about setting up a free email domain. We'll give you four email providers that are waiting for you to sign up for a free email domain right now.
A glance at our top free email providers
Unpacking the top free email providers
We recommend checking out the following free email options for your business. We're sure one of them will make a fantastic choice to suit your website and how you communicate with contacts online. Another free email provider that isn't covered below but is worth checking out is Neo.
We'll also introduce another option for email hosting if you're starting your online business from scratch or looking to launch a new website.
Bluehost – Free hosting for WordPress websites
This service provider is one of the leading web hosting companies offering you a free email domain when you take one of its hosting packages.
Plans are affordable, starting at $2.95 per month. However, Bluehost is only available for WordPress websites. If you have a WordPress CMS, you'll get free a free domain name included with your plan and five free email addresses.
It's excellent value for WP webmasters and site owners.
Pros
A free email domain included with your hosting plan
Five free email addresses included with your hosting plan
Options for forwarding your business email through Gmail
The package comes with web hosting, one-click WP installations, and an SSL certificate
Cons
Suitable for WordPress sites only
Free remail requires a hosting pan subscription
Not ideal if you don't need hosting or you only have one email address
How do I get a free email domain with Bluehost?
To access the free email domain and email addresses, you'll need to choose one of the Bluehost hosting plans.
After registering and selecting your custom domain name, set up your professional email address using your custom domain name by navigating the "Email and Office" section of your dashboard.
Click on the "+Create" option under the "Email" button.
DreamHost offers a similar service to Bluehost. You get free email domains and free email addresses included with your web hosting plan.
As with Bluehost, you get plenty of additional features included with your hosting subscription. It's also compatible with custom domains, allowing you to integrate your website name with your own domain name for your email account.
However, with DreamHost, there's no contractual obligation, and you can stop the service at any time if you're not happy with the service provider's performance.
Pros
Short-term, contract-free web hosting plans
Reliable hosting and secure email services
Unlimited email addresses for only $4.95 per month
Cons
Only available for WordPress sites
Not ideal for small businesses that need one email address only
How do I get a free email domain with Dreamhost?
Visit the official DreamHost website and pick out a web hosting plan to suit your needs. Choose your custom domain name, and navigate to the "Mail" section for your dashboard.
Click on "Manage Email" and then "Add New Email Address."
This company offers the best option for business owners who don't have a website and don't want a website – but still need email access. There's no hosting or domain registration required to get your Mail.com account.
It's the ideal choice for brick-and-mortar retailers and freelancers that don't need a website as part of prospecting for new business.
Websites cost money for maintenance, and the expenses of running and optimizing a site can get out-of-hand. If you only use email for communications, Mail.com is an outstanding free option.
Pros
An excellent choice for freelancers
Reliable and secure email hosting
No domain or hosting plan required
Cons
Not suitable for large businesses
Generic custom email domains
Need to log on every time you want to view mail
Not compatible with Gmail or other plugins
How do I get a free email domain with Mail.com?
With Mail.com, you get to choose an industry-specific email domain for free. Choose from a variety of generic domains, like "yourname@graphic-designers.com."
Visit the official company website and sign up for an account for free. Fill out your information and select a password to protect your account.
Agree with the terms and conditions, and activate your email account.
It's important to note that Mail.com is a simple service. It doesn't integrate with other plugins or webmail services like Microsoft Outlook, Gmail, or Yahoo!
If your website already has a custom domain, you can use Zoho Mail to set up a free email domain matching your website domain.
This email service has a free option and multiple plans offering excellent value to webmasters.
The Forever Free Plan features email access for up to five users. You get 5GB of data storage, and there's a 25MB attachment limit to emails going through its mail servers.
However, you'll need to have a custom domain ready to go before signing up with Zoho Mail. If you haven't already got a custom domain, pick one up from a domain registrar like yourdomain.com, Hostgator, or GoDaddy.
If you don't have a custom domain, you have the option of going with a generic domain, as we discussed in the Mail.com review.
When choosing your domain, try to incorporate it with your business name to boost your brand identity online. Zoho Mail offers you paid subscription plans with plenty of functional options.
Upgrades like calendar integrations and offline access to your mailbox come are available for an affordable monthly fee.
It's important to note that Zoho Mails Forever Free Plan only provides web access, and you can't use another email client on your account for email forwarding.
Pros
Free email with the Forever Free Plan
5GB storage and 25MB attachments
Free access for up to five users
Generic domains available
Cons
Offline access requires a subscription
You can't use other email clients
How do I get a free email domain with Zoho Mail?
Visit the official Zoho Mail website and select the "Forever Free" plan. Select the option for a generic email domain if you don't have a custom domain available.
Here is a step-by-step guide to setting up and configuring your Zoho Mail account.
Click on "Add" and enter your website address. This action pulls you through to the setup section, where you'll need to use the CNAME, TXT, or HTML method to verify your domain.
After verification with your service provider, you'll create an email address for your admin account.
Click "Create Account," and continue to "Add Users" to give your team members free email accounts.
Each team member receives a custom domain email address and password. You have the option of changing both after logging in.
From there, log in to your web hosting portal and configure your SMTP server and IMAP email accounts for access.
Visit the DNS records manager and find the area with your MX information.
Add a new MX record specify your value as mx.zoho.com, and set your priority to ten. After saving, it takes around 30-minutes for the system to execute the action.
After an hour, log into your Zoho Mail account and start receiving your business email.
What are the benefits of a custom email domain?
A custom email domain shows people that you've established an identity online and in your field. If you don't have one, people may think you're inexperienced, or worse, suspicious. Here's a quick summary of the main reasons why a custom email domain is good for business owners:
Consistency - Even if it's subconscious, a cohesive brand experience helps leads understand who you are and feel like they can trust you as a professional. It reduces confusion and hesitation.
​​Brand visibility - Knowing your email address also allows people to find your website, so they can easily learn more about your services.
Marketing - If you have a growing business and want to spread the word, a custom domain email helps you make your business name known.
Credibility - Contacts may be less likely to report your email as spam if they see it has a legitimate domain, not a generic one. You appear reputable with a custom email domain.
Do I need a .com domain extension for my business?
The ".com" domain is the original extension for e-commerce companies, and it's still the leading domain extension today.
However, the dot.com domain doesn't have the same effect it used to in search queries. Today, Google prioritizes local searches to local domains.
Therefore, if you're running an accountancy business in New York, you don't need to go with the .com or .org extension.
Choosing a local domain extension, like .nyc, is a better option, especially for rising through search and SERP rankings.
These custom domain extensions look great on your business card and online, adding more value to your brand identity.
One of the biggest issues with choosing a .com domain – is the cost. Some premium domains sell for thousands of dollars. If you're bootstrapping your startup, you can't afford that expense.
A local custom domain like .nyc is more affordable, and you'll probably find what you're looking for, and it costs you less than $10.
Is Gmail a professional choice for business?
Some countries, like China, view Gmail and Hotmail accounts as branding, kind of like online fashion for your emails. However, China banned its citizens from accessing Google accounts back in 2014.
Owning a Google account is forbidden, and communication through Gmail accounts is illegal.
However, having a Gmail address for your business email account is tacky and unprofessional in the Western world.
That said, many small businesses and freelancers rely on gmail.com for its free webmail services. If you want to take your Google account to the next level, consider signing up with G Suite for a $6 monthly subscription.
With G Suite, you have the option of connecting custom domains, replacing the @gmail.com with your custom variant.
You also get access to plenty of inclusions, such as the built-in inbox security features and productivity and collaboration tools like Google Sheets, Docs, and Slides.
Check out YouTube for a tutorial explaining the advantages of using G Suite and Gmail for business.
What's the best way to get a free email domain? – B12, your AI website partner
Free email is great, but if you're looking for a better way to manage your website and client interactions, we recommend you check out B12. B12 offers you an efficient way to launch your website, engage clients, and scale your business.
With B12, you get a professionally designed website that unlocks the power of AI for your web design, content, online scheduling, payments, and more. Our unique approach makes the website creation process more efficient, helps you stand out online, and convert more website visitors to clients of your business.
With B12, a custom email address is included in your subscription, as well as a new domain, website hosting, AI text generation, and tools like client forms and appointment scheduling. 
Sign up for your free B12 website draft today!
Learn how to look professional online
Receive free resources to help you establish and grow your business online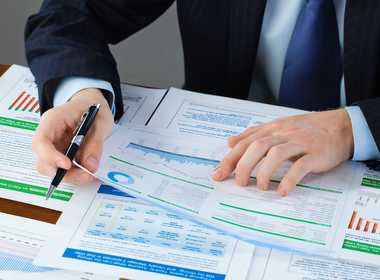 Discover the top AI prompt generators that will ignite your creativity and boost productivity in our latest blog post. Unleash the power of artificial intelligence to generate engaging ideas effortles...
Read now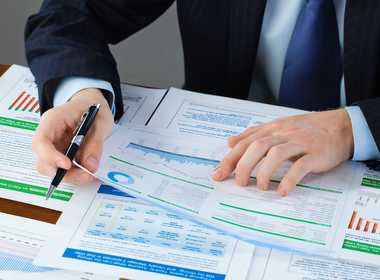 Discover whether using an AI content detector is worth it in this insightful blog post. Delve into the pros and cons and make an informed decision about integrating this tool into your content moderat...
Read now
Discover the top AI presentation maker tools that will revolutionize your business presentations, making them impactful and engaging. Explore our comprehensive guide to find the perfect tool that meet...
Read now