Launch an online presence that makes it simple to attract, win, and serve clients
B12 uses AI and experts to quickly set up your website, scheduling, payments, email marketing, and more.
Get started for free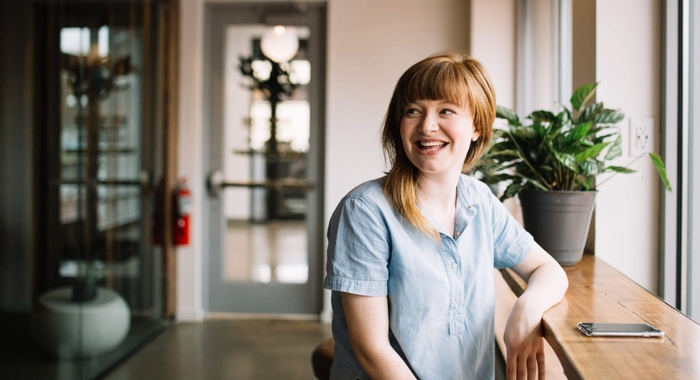 50 free places to promote your website online in 2023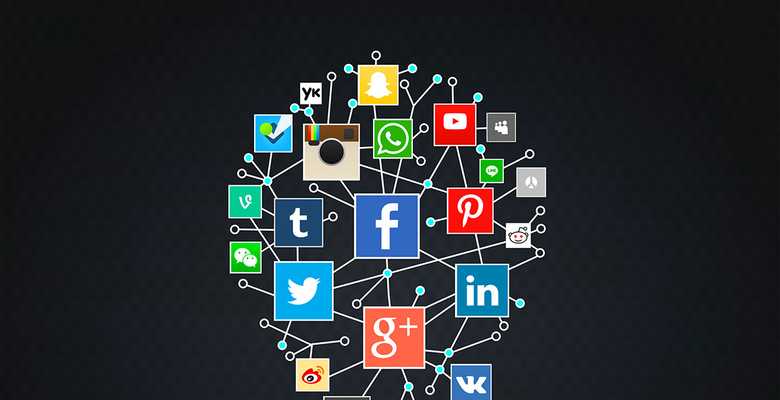 Many options for free website promotion exist right at your fingertips. Explore and choose the platforms most likely to bring results to your site.
---
You just launched your new website. Amazing! But this also means that the work has just begun.
Now you need to promote it.
Fortunately, many options for free promotion exist right at your fingertips. These resources can give you an edge as long as you put in the proper effort across different platforms.
We've put together a list of 50 sites where a company can promote itself at no cost. While these options are free, they require time and effort from you. You may get more for your efforts by focusing on the most relevant sites for your business, rather than attempting to use all of them.
Website promotion requires a fair amount of time to manage properly, so you want to pick the sites that your clients are most likely to use. Which are most useful in engaging your prospective audience? 
To get started, check out the following sites to help you attract visitors to your site without spending any money!
---
Social media sites
Social media sites represent the most obvious first step in website promotion. They work most effectively when you have a large platform of followers, but you can also connect with influential users to get the word out. You can also grow a smaller, more niche yet engaged audience that will interact with your content.
Overall, social platforms are continuing to grow. In 2022, the number of social media users increased by 4.2%.
Twitter (now known as X)
Right now, Twitter, or X, has the most influence among tech, media circles, and college students. If the right user retweets your post or mentions your website, you could gain a significant following in a short time. Incorporate hashtags into your posts to broaden your reach on Twitter.
Facebook
Facebook works best with those above age 30 who either want to connect with family and friends, review local businesses, or debate recent events. It does provide a number of tools for promoting sites and posts, though. Here's a guide on how to get more Facebook followers and likes too!
Instagram
Instagram provides a platform where people can share images, music, and videos. Its business arm seeks to connect companies with millions of potential clients. You should also use hashtags on Instagram, post Instagram Stories, and Instagram Reels.
Snapchat
This platform has the most influence among those in their teens and 20s. It allows people to exchange messages, images, and video. The story function represents an effective way to gain followers and promote your site.
Tumblr
Tumblr has committed to reinventing itself as a social forum. It allows members to create blogs based on shared images.
Pinterest
Small businesses thrive while promoting products on Pinterest. Most know it as a great place to share recipes and DIYs, but with the right approach, it could boost small business exposure. Pinterest marketing is as simple as posting high-quality images with interesting descriptions. Its analytics help track your impact.
LinkedIn
LinkedIn has utilized its massive base of members to create a number of tools that help businesses. It's useful for establishing your business as an industry thought leader and is ideal for those in the service sector or B2B brands. LinkedIn lets you blog directly on the platform and set up a newsletter.
Reddit
Reddit serves as a massive discussion forum with hundreds of different "rooms." You can gain a lot of attention quickly on Reddit, which could be positive or negative. There are subreddits for all types of industries, interests, and more, so you can find a more specific and engaged audience.
Quora
Quora aspires to serve as a more refined and intellectual forum for discussing the issues of the day. While Quora's users may resist outright promotion out of the blue, building a network and credibility could provide a long-term way to promote certain types of businesses.
Mix
The site Mix absorbed StumbleUpon and its user base, which was built around sharing curated content, especially commercial content. You can easily promote your website and become discoverable to users. 
Foursquare
Foursquare, at one time, was the next big thing in social media. Although it has cooled off in the past few years, it still has millions of active users. It is a local search and discovery app to find different kinds of business establishments.
Myspace
Yes, it still exists! Facebook took the basic concept behind Myspace, made it more accessible, and then took most of its user base. Since then, Myspace reinvented itself as a much smaller, but still effective, niche site.
TikTok
TikTok has become one of the largest social media platforms, making it a great place to promote your website online. TikTok centers around short, funny video clips and interacting with other users. This makes it ideal for businesses that have a younger audience and a playful brand image, but is beginning to expand its reach across generations. 
---
Directories
Angie's List (now Angi)
This directory provides names and reviews of businesses involved in contracting. Angie's List is nationally promoted and serves as a powerful platform for well-reviewed businesses.
Craigslist
One of the original directories, Craigslist still represents the most accessible platform for promoting your website and services.
GetApp
This app provides a platform for reviews of small business apps. Like all review-based services, GetApp could be a business boost or a forum for news about you and your organization.
Wellfound (formerly AngelList)
AngelList now called Wellfound, is a place where entrepreneurs can link up with investors. Startups can seek out both funding and new employees on this site.
Apple Maps
Apple Maps is Apple's addition to the GPS marketplace and a direct competitor with Google Maps. Apple Maps is preinstalled on every mobile Apple device and computer and attracts approximately 75 to 100 million users a month in the US. In other words, if your business isn't on Apple Maps, you're missing out on a lot of potential traffic. You can add your business to Apple Maps here.
Better Business Bureau
The Better Business Bureau has been a standard location for well-reputed businesses to promote themselves. The BBB was a resource before the common use of computers, and is one of the most trusted business review platforms. 
Google My Business
Google My Business is an essential place to promote your website online in 2023. It improves your SEO, tells prospective customers more about your business, creates rich search results when people search for your business, allows customers to review and contact your business through Google, and much more.
Related: How do I edit my Google Business page?
Bing Places for Business
Bing Places for Business is Bing's alternative to Google My Business. It functions in almost the same way, providing you with all of the same features and tools for promoting your website. The benefit of Bing Places is that it opens you up to another portion of the internet-based market, and best of all, because Bing isn't as widely used as Google, it's easier for businesses to stand out on the lesser-used search engine.
Sitejabber
Sitejabber is known as the Yelp for online businesses, and for good reason. It features a huge directory of businesses that consumers can browse through, read reviews, check locations, and message businesses directly. Like Yelp, Sitejabber is a must for online businesses looking to build trust with prospective customers.
MapQuest
Before Apple Maps and Google Maps took over the online maps, there was MapQuest. It functions similarly to Apple and Google's mapping services, with more of a focus on exploring rather than finding directions. Users can book flights and reservations right from the online app, making it especially useful for hotel and rental car businesses. It may not be as popular as Apple or Google, but it's another place to add your website for free.
Thumbtack
For local businesses, one of the best resources for finding new customers (or, to put it better, being found by new customers) is Thumbtack. Thumbtack is an online directory that allows customers to search their area for services and businesses, which can help put you in front of your customers. You can even search for customers yourself, making it easy to bring your business to your market.
UK Small Business Directory
For businesses based in the UK, the UK Small Business Directory is an excellent free resource. It's a place where businesses can promote themselves online and consumers can easily find businesses that meet their needs. If you're in the UK, definitely take advantage of this directory.
eLocal
eLocal is another free US-based business directory that focuses on the home services, legal, medical, financial, and insurance industries. You can add your business to eLocal in five minutes, setting up a traffic-generating listing available to millions of people.
Yell
Yell is the online version of Yellow Pages, a form of advertising through phone books that has gradually become irrelevant. Yell, on the other hand, is alive and well. It's another UK-based directory that customers and businesses can use to find one another. Since Yell is backed by the popularity of the Yellow Pages brand, it's a valuable way to promote your website online.
SaaSGenius
For SaaS companies, there's SaaSGenius, a directory that specializes in supporting subscription-based software. SaaSGenius is a great place to list your business because it has such a niche appeal — people using the site know exactly what they're looking for. SaaSGenius also has powerful search filters, which come in handy the more you fill out your business's profile on the website.
---
Others
YouTube
YouTube might serve as the most powerful promotional platform in the world. YouTube thrives on interviews, tours, teasers, and tutorial videos. With free analytics, YouTube provides ample tools to help develop and grow your business online.
Dailymotion
Dailymotion primarily serves as a video-sharing site, and you can host live streams as well. It's a great platform to cross-post any video content you have.
Vimeo
Like YouTube and Dailymotion, Vimeo serves as a platform for video content creation and sharing. The main difference in Vimeo is that it places more focus and influence on monetizing video products. While it has a free service, using the monetization tools costs money.
Yelp
This represents an easy way to get the name of a business, especially a food or retail establishment, out into the public eye. Beyond restaurants, Yelp has grown in popularity among most industries. You should encourage satisfied customers to leave a review on your Yelp profile after a successful interaction.
Merchant Circle
This platform bills itself as a powerful tool for small businesses that seek local promotion. Merchant Circle boasts 100 million potential customers and more than two million small business partners. Tools include digital footprint expansion, SEO assistance, and more.
NextDoor
NextDoor is a place for neighbors to connect, but it's also a way for businesses to drive awareness. Take advantage of Nextdoor's free local business advertising by first creating a Business Page. You can also update members of your community about any new initiatives and promotional discounts you're offering.
24-7 Press Release
Like other press release distribution services, 24-7 Press Release will take your announcement and spread it among a wide variety of news and media services. It also boasts of a connection to the Associated Press.
TripAdvisor
Travelers know that TripAdvisor can be a virtual lifesaver. Users will often search TripAdvisor religiously when visiting a new place. It can help find the best deals and quality service from hotels, restaurants, retail outlets, and more.
Blogger.com (formerly Blogspot)
Blogger is Google's free blog hosting service. Formerly known as Blogspot, it provides a powerful platform that does not simply post your articles, but can also tap into Google's powerful advertising and analytics tools.
Town Planner
This platform mostly serves smaller towns and communities. It serves as a catchall calendar for news, events, holidays of all sorts, and other promotions. Not every town uses Town Planner, but if your organization is tied to one that does, this could serve as a great way to share information and promote your website.
Manta
Manta connects small businesses with their desired market through the use of online tools, including Google Ads and SEO. It can also help you to use social media more efficiently and provides access to a number of other useful tools for website and business promotion.
Buzzfeed Community
Blogs are one of the most successful and proven forms of advertising on the internet, giving you a chance to share your voice and message with the world. Buzzfeed Community is an open platform for businesses to share their blogs with fans of the website. If Buzzfeed likes your article enough, they'll even promote it on the site for you at no extra charge.
WikiHow
You've more than likely used WikiHow to learn how to accomplish something at least once. It's one of the internet's biggest resources for tutorials and how-to guides. For businesses that solve a specific problem or set of problems (e.g., how to apply for a mortgage or how to upgrade plumbing), WikiHow can be a great place to promote your website. Simply create WikiHow pages that address the problem your target audience has, and then show how to solve that problem using your service.
Digg
Digg is a news aggregation website that works on a voting system. If users like a particular story, they can vote for it, pushing it further to the top of the website. Businesses with a successful blog can share their blog posts to Digg to bring in outside traffic. For those lucky enough to make it to the top of Digg, this can substantially increase the size of your customer base.
Guest blogging 
Okay, this one isn't platform-specific but it is one of the most effective ways to promote your website, expertise, and get a backlink. If you have relationships with other companies, or you have time to pitch a site relevant to your audience, writing an informative and timely guest post can help you drive traffic and improve SEO.
Product Hunt
For businesses that want to promote their product, especially new or tech-centric products, then Product Hunt is a great way to do so. Similar to Reddit or Digg, Product Hunt uses a voting system where users decide whether or not they like a particular product. If users latch onto your product, it can rise to the top of the site, making it easier to find new customers.
Akonter
Akonter is another content curation site, like Pinterest, that focuses on links to interesting content. Users can create bookmarks to websites and articles that they like and share these bookmarks with their friends. It's also easy to search for content on Akonter, making it an excellent way to make your business's content more searchable.
MetaFilter
MetaFilter is a blog that anyone can contribute to, unlike a traditional blog, which is usually owned and posted to by the same person. This openness gives users a platform to share their thoughts with one another and post things that they've found on the internet. Businesses can participate on MetaFilter by posting articles and links to their products, which is a good strategy for down-to-earth, tech-savvy brands.
HARO
HARO (Help a Reporter Out) is an email service that sends you journalist requests, looking for subject matter experts. If you provide journalists with relevant comments or context on a topic, they may mention your name, business, and even link to your website
Flipboard
Flipboard, like Digg, is a website for curating news and articles from across the web. One of the best features of Flipboard is how easy it is to follow and search for content on the website, which businesses can use to their advantage. The only drawback to Flipboard is that becoming a publisher requires manual approval from Flipboard, but this is free, fast, and adds to your credibility, so it's nothing to complain about.
Wikipedia
Everyone is familiar with Wikipedia. It has become one of the most reliable and trusted sources of information on the internet. As such, creating a Wikipedia page for your business can help legitimize your business, create a space where people can read news about your website, and ultimately drive traffic back to your website.
Trustpilot
Speaking of trusted and informational websites, Trustpilot is an online platform dedicated to giving consumers a voice. It allows people to review and promote businesses they like, as well as share negative experiences with other users on the platform. Use Trustpilot to your advantage by requesting that your customers review you on the site. You can then share positive reviews directly on your website, boosting your reputation and credibility.
Build an undeniably effective website 
You can do all the free website promotion in the world, but if your site isn't high quality, visitors won't convert to clients. You need a site that effectively communicates your expertise, sells your services, and sets you up for repeat business and recommendations. 
B12 is the answer. See a draft of your new AI website in 60 seconds, launch it in as little as an hour, and scale it using online scheduling, invoicing, email marketing, digital contracts, and more.
To launch a new website fast, without paying thousands to an agency or waiting months to launch, try B12 today!
Receive more free business tips
Sign up for the B12 newsletter and we'll send you advice on how to promote and grow your business online.
Spend less time on your website and more time growing your business
Let B12 set up your professional online presence with everything you need to attract, win, and serve clients.
Get started for free