Traffic generation
6 best practices to promote your website for free in 2023
Looking to promote your website for free? Promoting websites is easy with these strategies. Best of all, they're free.
13 June, 2022
·
7 min read
In 2023, your business must have a professional online presence. First and foremost, you need a website. Your website should provide information, establish trust, and communicate your company's mission.
For your website to be valuable, it needs to reach your potential customers. That's where website promotion comes in.
Why is website promotion important?
When you invest your time and money into building a beautiful website, you want people to see it. Through strategic promotional efforts, you can successfully get your website found.
In turn, you'll enjoy increased brand awareness and a higher conversion rate. These improvements translate to more customers and a better bottom line. Best of all, you can do a lot of this for free.
1. Blog consistently and strategically
In the world of digital marketing, "content is king." This phrase is tossed around often because it's true. One of the best ways to promote a website is to produce useful, engaging content consistently.
Your business blogging efforts should focus on the interests of your target market. Get in their heads and figure out what they want to learn. Craft content around their questions. Produce articles that exhibit your industry expertise and post regularly for the best results.
By doing so, you will attract your target market. When visitors end up on your blog, you can guide them to other areas of your website, highlight products, and services, and establish yourself as a leader in your industry.
2. Share your website on social media
What do Facebook, Twitter, Instagram, and LinkedIn have in common? They're massive social media platforms where you can easily connect with your target market. Better yet, they're free.
Promoting websites through these mediums is simple. Start by making sure each of your business profiles is polished, informative, and professional.
Next, share every new piece of content from your website on each of your social media channels. You can go one step further by joining relevant groups and sharing your content in those as well. This way, your posts will reach people who are interested in your content, but who may not be following you yet.
3. Join online directories
Remember when the Yellow Pages was the go-to resource for finding local businesses? Ahh, the good old days. In the age of the internet, a plethora of online directories has replaced this antiquated (and cumbersome) tool. Online catalogs get your website discovered, as well as establish credibility for your company.
Take advantage of their promotional potential and join all the relevant directories you can find. You'll need to provide basic company details, a list of services, and a link to your website. You may also get the opportunity to showcase reviews.
In addition to industry-specific directories, make sure you join the big ones, such as:
Google My Business
Apple Maps
Yelp
LinkedIn Company Directory
4. Explore guest blogging
To partake in guest blogging, you'll need to write an article for another website to post. In return, that website will link to yours somewhere within the article. You may also be credited as the author. The guest outlet you choose should be related to your industry. Ideally, it should also garner a lot of traffic.
Guest blogging does a few beautiful things. Firstly, it exposes your website to a broad, targeted audience. Secondly, it allows you to gain quality backlinks that Google will take note of. Acquiring backlinks improves your search engine optimization (SEO), which we'll explain in depth later on.
Some guest outlets will request a small fee to post your blog. Other times, they will be happy to display the content free of charge. To obtain a guest blog for free, we suggest the following:
Research prominent websites in your niche. Choose a few that would be a good fit for your article.
Study their current blogs' subject matter and writing style. You want your article to fit in seamlessly.
Establish a relationship with an editor by reaching out through email, connecting on social media, or commenting on past articles.
Once you've built some rapport, politely pitch your article idea to them, emphasizing why it will be of value to their readers. Display that you understand their audience.
Once they agree, make sure your article complies with all the writing guidelines they've provided.
5. Take advantage of email marketing
Email marketing is popular for a good reason — it works. An Emma industry report found that nearly 60% of marketers consider emailing their best source of ROI. Most people check their email daily, which makes email an awesome touchpoint for businesses to connect with customers in a personalized way.
To optimize your email campaigns, implement some tried-and-true tactics. Write a subject line that begs to be opened. Customize content specifically for your target audience. Use personalization tokens. And most importantly, write concise, compelling copy that builds up to a call-to-action. You should only include one CTA per email. This CTA should link to a page on your website, like a blog or product page.
Keep in mind; your business must obtain permission to email people. They can "opt-in" by filling out forms on your website. You must also allow them to unsubscribe at any time. Maintaining an email list is a privilege, so create emails that your readers will enjoy receiving.
6. Understand the impact of SEO
We saved the best for last. Search engine optimization (SEO) is the most powerful way you can promote your website for free. SEO aims to increase your website's ranking on popular search engines like Google. The goal is to get on that first page of search results. Effective SEO will increase your traffic and attract visitors searching for content like yours.
To understand SEO, you need to think like Google. Their job is to offer up the most relevant, credible results to any given search query. They want to satisfy their users. As their algorithms evolve, offering a positive user experience with engaging content is the name of the game.
To implement SEO, you need to focus your website's overall technical health, keyword optimization, and external evidence that your website is credible.
Technical Optimization
To rank on popular search engines, you need to ensure your website can be crawled and indexed. You'll have to optimize your robots.txt file, URL structure, sitemap, etc. If these technical aspects sound confusing, you're not alone. Technical SEO is technical! It's essential to get it right. If you're failing on the technical side, the rest of your SEO efforts may be futile.
In addition to making Google happy with your site, you need to satisfy visitors. We all know how frustrating a slow loading page is. In fact, it might cause you to lose a large portion of your visitors. Google found that 57% of users will immediately leave your website if it takes longer than 3 seconds to load.
In addition to page speed, mobile-friendliness is imperative. Many web browsers are using smartphones or tablets. If your website goes all wonky on these devices, your SEO will hurt in response. Google wants you to care about their users' experience just as much as they do.
One Page SEO: Keyword Optimization
"Keywords" are search terms people type into Google. To help your web page rank higher, you should optimize your content around a specific keyword. There are many places you'll want to include this keyword, like the copy, page title, and image alt-text, to name a few.
To develop the best keyword strategy for your business goals, you need to do some research. This is where SEO tools like SEMRush and Ahrefs come in handy. They give insight into each keyword's search volume and competition levels.
In addition to quantitative search data, you need to consider search intent carefully. Make sure your web page's content will satisfy the searcher's query. Otherwise, they'll immediately leave your page, sending a wrong signal to Google.
Off-Page SEO: Gaining External Credibility
While most of SEO is in your direct control, Google also looks for external cues to confirm the credibility of your website. For example, if other high-quality sites are linking to your content, Google starts to see you as a valuable resource.
Similarly, it looks good if your website is shared frequently on social media. It shows that your content gets people talking. As Google's algorithms advance, they are increasingly paying attention to social signals.
The value of outsourcing SEO
It's possible to learn many SEO techniques online for free. However, SEO is complex and ever-changing. If you prefer to outsource your SEO, there are expert digital marketing experts who can take the process off your hands.
At B12, our SEO team stays on the cutting edge of Google's evolving algorithms. Our expertise guarantees you results, so you can spend your time focusing on other areas of your business.
Take your business to the next level
Now that you have some free strategies for promoting websites, give them a try. Enjoy targeted traffic that is ready to convert into loyal customers. The ROI will be worth your while!
Learn more ways to gain visibility online
Receive the B12 newsletter for tips on how to reach and convert clients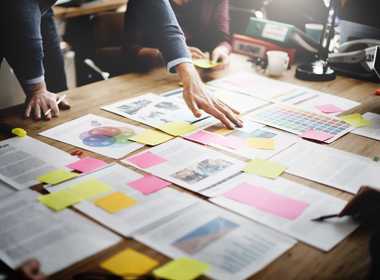 Looking for alternatives to PayPal for accepting online payments? Check out our comprehensive guide on the best PayPal alternatives.
Read now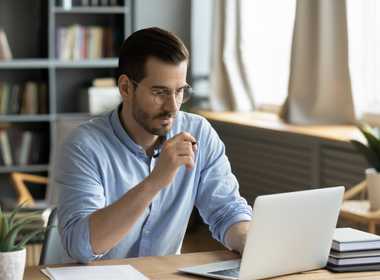 Learn how to build a professional website for your independent consulting business with our step-by-step guide. From choosing a domain to optimizing for SEO, we've got you covered!
Read now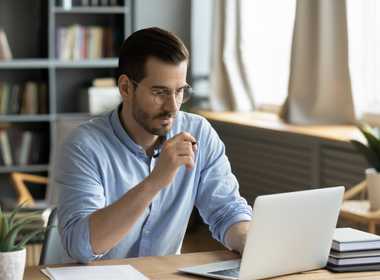 Discover the best DIY website builder for your small business needs with this comprehensive guide, including pros and cons of each platform. Make an informed decision and create a professional website...
Read now