Traffic generation
How to get your business found on Google
Ranking on Google requires research and diligent action to make Google happy. But it's not impossible and you don't have to do it alone.
7 min read
Your website is practically useless unless people can find you on the web when searching for relevant keywords. So how do you ensure your website appears on the first page of Google?
Google's algorithm that ranks websites in their search engine results page (SERP) changes frequently and is shrouded in mystery, but that doesn't make it impossible to manage.
Ranking higher on Google requires a little bit of research and a lot of diligent action to make Google happy. But it's not impossible and you don't have to do it alone.
Learn more about the importance of a search engine optimization (SEO) strategy and what it takes to rank well on Google.
How does Google search work?
That's a simple question with a complicated answer. Essentially, Google indexes websites based on keywords, location, and a variety of other factors that it deems relevant (more on that in a minute).
Google's goal is to show the user results that are most relevant based on the search terms the user submitted, based on the massive Google index.
While Google closely guards how to calculate its exact search algorithm, following SEO best practices will give your website the best chance for ranking well in a Google search.
B12's SEO plan connects you with an SEO expert who will monitor how well your website ranks in search results and make changes, so you don't have to worry about it.
Search engine optimization
Search engine optimization holds the keys to a higher ranking on Google. Essentially, SEO means making organic changes to your website that attract more users. Below are some SEO best practices that Google looks for when determining relevance.
Titles
Google examines titles for keywords, and if you sell products, title tags should be unique for each product. Separate title tags with pipes ( | ) or dashes ( – ) to save space and allow Google to search for keywords without digging through "word clutter" (words like "the," "and," etc.). A title tag appears in search engine results and should look something like this:
B12 | Search Engine Optimization
Keep title tags to fewer than 70 characters, and try not to overstuff with keywords.
While we're on the subject of titles, it's a good time to mention headers. Headers are specially formatted pieces of information that search engines also look for. The top header is always what called "H1" and should include a primary keyword.
Content should then be broken into subsections with "H2" subheadings, which can also contain keywords. Google sometimes prioritizes sites that it finds with keywords in prominent places such as the headers.
Keywords
Keywords usually consist of three- to five-word phrases that a user would type into Google to search for a product or business (also called a search query). Google takes that search query and looks for the keywords in the name of the website, content, and location of the site.
Every website should be analyzed for organic keywords so its pages are optimized for particular keywords and phrases. This analysis is done using keyword analysis tools that specifically find which search queries users enter into search engines.
Once you identify the natural search terms your customers are using, you can then highlight those keywords and focus on them in your future website content. This can drive more traffic to your site and help push your site higher in search rankings.
For example, if you're a plumber in St. Louis, you will probably find that users search for "St. Louis plumber", but start looking at what else is unique that is driving them to your website.
The Google algorithm is also wary of websites that "overstuff" pages with keywords — natural language matters! SEO experts debate on how much is too much in terms of keyword placement, but having a page containing 2-4% keywords is generally a good rule of thumb.
B12 specializes in SEO services that involve keyword analysis and keyword ranking tools to improve your website.
Links
Links are highly valuable for building a reliable website. Think about it like weaving a basket. The more links you have, the stronger your site looks to Google.
These links can manifest in two different ways: internal and external, and both are important to Google's algorithm. Internal links are links that exist within your site and connect to other pages on your website. That's one way to weave your basket.
The other way to "weave" your website is to create external links, which are links from your website to external sites. This network of connections shows Google that your site is part of the more extensive network and has greater relevance than it would as a standalone site.
External links do two things: show Google what kind of content you're producing and also make your website look more authoritative. Both types of links should also use relevant anchor text, which becomes another element that the Google index processes as it filters for related websites.
Meta descriptions
In addition to keywords, pages can include meta descriptions, which are snippets that include natural keywords search engines look for.
Meta descriptions appear in search results and are generally no more than 150 characters in length. They should have a little bit of "punch" and include relevant keywords for your purpose.
For example, if we were to write a meta description for this page, it would look something like this:
Don't let your website get lost in the sea of information. Learn how to get your business found on Google.
The meta description is a critical component of your web content because it's part of what Google is looking for in its search for relevant keywords. Additionally, it also serves as a form of ad copy that should entice a user to click on your link and see your content.
Keep it updated
From a practical perspective, an outdated website isn't as useful as a current website. Users need up-to-date information, for one, but the other side of the coin is that Google looks at the last time a page was updated. Older pages often rank lower than recently updated pages.
Keeping your pages updated also makes it easier to track what users look at, how long they stay on a particular page, and what they click on.
B12 helps keep your site content fresh by reviewing site analytics and SEO and then making changes to keep your site relevant to search engines.
Make it unique
Using duplicated information is frowned upon for a couple of reasons. For one thing, copying content can be considered a form of plagiarism. But in terms of the world, according to Google, however, Google looks for unique content and ranks duplicate content lower than exclusive content.
B12 can help you create original content to improve your website, stand out and rank higher in search engine results. But what do you do if you have website content that needs to be repeated, like a press release? Use internal links to link to the press release instead of duplicating the content; otherwise, Google might see it as unoriginal material.
One easy way to add unique content to your website is through SEO blog posts. You can do this yourself or hire out this service. As part of our SEO Pro plan, B12 offers custom blog posts each month for your site.
Mobile-friendly
Google's algorithm considers how a site appears on mobile devices. Given how many users look at sites on the go these days, it's no surprise that Google considers mobile-friendliness.
A website is considered mobile-friendly when it is formatted for a smaller screen like a tablet or phone. Having a mobile website makes sense because it boosts your Google image, but it also gives your users a more natural opportunity to browse and click.
Part of what B12 offers in all of our plans, regardless of price point, is mobile optimization. You know that your custom AI-built website will read well on mobile devices, which is a win for your users and will help give your business a boost in search rankings.
---
B12 offers integrated SEO for your website
When it comes to getting your website on the first page of Google, B12 can help optimize your site with both Google's algorithm and your customers in mind. B12 uses artificial intelligence and SEO experts to build a custom website that evolves as your company does.
B12 offers a couple of different SEO plans depending on your business needs. Standard search engine optimization services start at $89 per month, and that includes your website, mobile optimization, a monthly metrics report, and phone, chat, and email support.
We also offer an SEO Pro plan that includes everything in the SEO plan plus custom content in the form of monthly blog posts for search engine optimization.
In short, although Google may seem mysterious on the surface, there are ways to make your site look better for the search engine giant. Let B12 help your business succeed.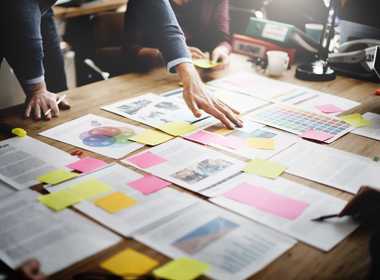 Looking for alternatives to PayPal for accepting online payments? Check out our comprehensive guide on the best PayPal alternatives.
Read now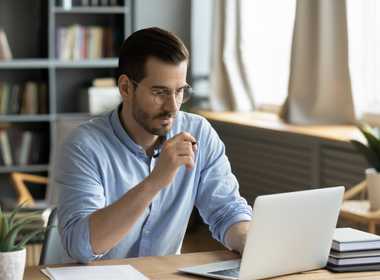 Learn how to build a professional website for your independent consulting business with our step-by-step guide. From choosing a domain to optimizing for SEO, we've got you covered!
Read now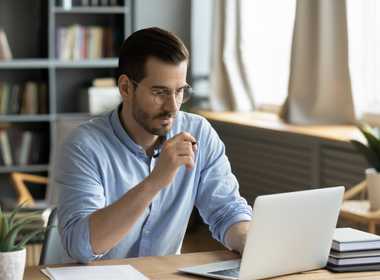 Discover the best DIY website builder for your small business needs with this comprehensive guide, including pros and cons of each platform. Make an informed decision and create a professional website...
Read now