Traffic generation
The 2023 guide to LinkedIn advertising costs + beginner tips
Want to advertise on LinkedIn? In this article, we'll cover LinkedIn advertising costs to help you decide if it's the right move for your business.
2 September, 2022
·
4 min read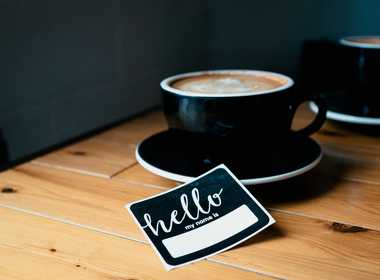 Curious about starting a marketing campaign on LinkedIn but worried about your budget? Read on to learn more about LinkedIn advertising costs, strategies, and terminology.
You'll also understand why LinkedIn is considered a leading platform for B2B lead generation, according to fellow marketers, and how to craft your firm's best-ever campaign.
Who should use LinkedIn advertising?
Before we get into the details of LinkedIn's pricing, it's important to consider what types of businesses benefit most from its ad services.
LinkedIn is only starting to thrive in terms of its marketing niche, meaning now is the time to recognize and make use of its advertising potential. It used to be that platforms like Facebook, Instagram, and Reddit catered to most social media users, while LinkedIn was strictly for business professionals. This is still partly true, and your ads should reflect your professional standards.
However, LinkedIn's demographic is growing when it comes to younger businesspeople in a position of power in their companies. This means that your ads can reach entry-level professionals, social media influencers, C-level executives, and everyone in between when used correctly.
Just check out these stats by amaSocial:
LinkedIn has a total of 675 million users, 310 million of whom are active on a monthly basis
There are 87 million millennials on LinkedIn, with 11 million of them in decision-making positions
LinkedIn makes up more than 50% of all social traffic to B2B websites and blogs
92% of B2B marketers include LinkedIn as part of their digital marketing mix
LinkedIn has 310 million active users, of which there are 87 million business decision-making millennials. It accounts for more than 50% of all social traffic to B2B sites. These figures help illustrate how LinkedIn has successfully carved its space as the place to advertise for B2B marketers in the professional services niche. Its ads not only reach business professionals, but those with the authority to hire your business for its professional services.
Companies that use LinkedIn advertising effectively
Like with any other type of advertising platform, there is a right and wrong way to use LinkedIn. Here, we'll focus on the positive and highlight companies that use LinkedIn ads well and how this can translate successfully with your company.
Adobe
Adobe is what you might consider the perfect LinkedIn advertising candidate. Its users largely consist of young professionals who work with creative software. In other words, the exact types of people using LinkedIn.
As we can see in the figure below, Adobe's LinkedIn strategy has paid off for the company in terms of deliverables:
LinkedIn offers the ability to sort users based on interest, experience, and job experience. Adobe can create ads for students, freelancers, artists, web developers, and animators, and target each of those ads to its specific audience. You can compare this strategy to that of another social media giant, Instagram, where the targeting is a little more general.
Hubspot
HubSpot, one of the leading producers of marketing software, is a fan of LinkedIn advertising, which should tell you something about the value of advertising on the platform. In a LinkedIn case study, the head of HubSpot's marketing revealed that they had 60% greater success on LinkedIn than on any other social media platform.
They credited this success to the simple and direct nature of LinkedIn. The purpose of the platform is clear, which makes it much easier to define and target your marketing campaign.
Utah State University
Utah State University's advertising on LinkedIn is a great example of knowing where and how to find your target audience. Unlike HubSpot and Adobe, which are looking for new customers, Utah State is looking for potential students.
Rather than looking on Instagram or Snapchat, where the user base is largely young and looking to be entertained, the school turned to LinkedIn. LinkedIn helps them find potential students based on age, gender, interests, work history, and education history, making their campaign that much more effective.
Clever Zebo
The marketing company relies on LinkedIn to help it reach new targets in a professional environment. As a B2B company, it utilized self-service ads and measured a 15% conversion rate as a result.
Clever Zebo credits its LinkedIn success rate down to a couple of facts: LinkedIn helps them reach their precise audience and fosters a professional environment in which users are thinking about their careers anyway.
They even put their positive experiences to use and share tips for best LinkedIn practices for creating a new ad:
What you can learn from these companies' use of LinkedIn
If you own a consulting firm, law firm, accounting firm, or similar niche business, you can see how the above strategies can fit yours.
For example, Adobe's use of ads on LinkedIn is so effective because they know LinkedIn is a popular platform for young professionals. This approach can be replicated by a consulting firm. Consulting firms seek young professionals as clients who can benefit from their services. Tailoring ads to target young professionals based on age, interests, and location can greatly benefit your consulting firm.
Similar to how HubSpot is rewarded by the direct approach of LinkedIn ads, so to can accounting firms. Accounting firms can use a LinkedIn ad that speaks simply and directly to their target audience with their B2B services. LinkedIn's users are mainly businesses and professionals, so generating effective ads that reach these users to promote your accounting services can be money well spent.
A law firm can be used as an example of how to reach clients, as well as potential partners and employees by taking the Utah State University example. Yes, law firms can advertise on Facebook and other social media platforms. But LinkedIn is where professionals network.
Law firms can create ads to target potential clients, especially by advertising to specific demographics that are the best fit for their field of law. It can also be the place your firm goes to advertise employment vacancies. Develop a straightforward ad that encapsulates your firm's integrity, accomplishments, and goals, and qualified potential candidates are sure to respond.
Let's think back to Clever Zebo's tips. While some are obvious, such as capturing your target audience's attention, there are good ideas included that come from experience. For example, creating new ads regularly. This is smart advice for consulting firms that can benefit from attracting new LinkedIn users. Also, consider using a photo or video of real people instead of just your logo to prompt users to follow through with your CTA.
No matter the size of your firm, or the size of the client base you are targeting, following tips such as these can help your firm's LinkedIn campaign succeed.
---
The benefits of LinkedIn advertising
LinkedIn may not always be the perfect advertising space for B2C marketers, but that's actually what makes it so great for B2B advertisers. Because the audience is so specific (businesses and professionals), you have a pretty good idea of who you're marketing to and how to do so. Compare this to Instagram, where you're marketing to the entire world, hoping to cut through that vast audience and reach your targets.
Not only do you understand LinkedIn users, but you can also break up that niche into more specific segments. You can target people based on the industry they work in, the roles they serve, their experience, etc. The specificity of LinkedIn is its greatest advantage.
LinkedIn users are often on this platform to improve their business's internal operations. For example, if you own a consulting firm and have developed specific software or a specialty training program that can benefit client businesses, advertising this on LinkedIn will net better leads than on other social platforms. Potential client businesses are looking for time management solutions identical to the services you offer, they just have to find you.
For professional services firms, the benefit of using LinkedIn is undeniable. Your ads can directly reach your targeted audience, young professionals who can benefit from your services.
How much you decide to spend on LinkedIn ads depends on your needs and your budget. But because your ads will likely address and persuade decision-making professionals, whatever you decide to spend will pay off in deliverables.
LinkedIn advertising bids: The basics
Because advertising on LinkedIn is so sought after, they use a bidding model rather than a fixed-price model. This means that prospective advertisers propose what they're willing/able to pay for LinkedIn advertising, and the highest bidder gets the best advertising treatment.
There are three different bidding options on LinkedIn:
Pay per click (PPC): You pay a fee for every click your ad receives.
Cost per impression (CPM): You pay a fee for every 1,000 impressions (or "mille," hence the "M" in "CPM"). Every view an ad receives is an impression.
Cost per send (CPS): CPS is used to charge for ads sent to LinkedIn users' inboxes. You pay a fee for every "send."
How much LinkedIn advertising costs
Although LinkedIn is competitive when compared to the other major social media sites, its pricing is still high for many businesses' marketing budgets. Luckily, LinkedIn offers three ways to manage your LinkedIn advertising spending.
These budgets are:
Total budget: use this option if you want instant deliverables. For example, your consulting firm is offering a sign-on bonus for new clients, but only for a specific timeframe.
Daily budget: this option is best if you have a permanent campaign. Maybe your law firm wants to run a continuous advertisement that demonstrates your specialty law niche in your market. This would be the best option for you.
Set bids: decide the highest amount you're willing to spend on clicks, impressions, and deliverables.
Let's look at these a little more in-depth. Total budget is an amount you set at the beginning of your campaign that outlines exactly how much you want to spend. LinkedIn then goes through this budget as quickly as possible using the most effective advertising methods possible. It's quick and punchy advertising.
You may prefer the idea of setting a daily budget. With a daily budget, you set an amount you plan to spend each day for a certain period. This is better for slow and steady advertising when you want your business to resonate with targeted LinkedIn users.
Finally, there's bidding. With set bids, you bid the max amount you're willing to pay. Depending on bids set by other businesses, LinkedIn will spend your bid as effectively as it sees fit.
How much LinkedIn advertising costs
After you have your budget set, you can move on to pricing considerations. LinkedIn's pricing is going to vary per advertiser as well due to its bidding model. However, LinkedIn does have minimums. These minimums are $2 per PPC and CPM.
On average, you can expect these prices to be significantly higher. According to HubSpot, a company with LinkedIn's advertising we mentioned above, the prices average at $5.74 PPC with a conversion rate of 6.1%. That means that with a budget of ​$1,000, you are essentially paying for 174 clicks that, with a CVR of 6.1%, lead to 11 conversions.
To put it more simply, you can expect to spend around $90 per conversion on LinkedIn. As mentioned, though, this will vary depending on who's advertising. Factors like your target audience, ad relevance score, and bid competitors will play a role in determining the cost of LinkedIn advertising.
The different types of LinkedIn ads
One of the reasons LinkedIn is so effective as a B2B marketing tool is its advertising variety. You can choose to create one of the LinkedIn ad types below or all of them, depending on your marketing goals, audience, and budget.
Text ads
Text ads are simple advertising banners that appear in people's sidebars on LinkedIn. These can be PPC or CPM based, depending on whether you want to build awareness or earn conversions.
Because text ads serve as a CTA, they drive the audience you're targeting right to a landing page, such as a contact or order form for your professional services.
Sponsored content
Sponsored content is native ads that push content that you publish on LinkedIn into people's newsfeeds. It's one of the most common types of advertising on the platform and is great for increasing engagement. You can create Sponsored Content that features videos, images, texts, job postings, and interactive carousel ads.
Choose direct sponsored content to test an ad for your set audience with it being published to your LinkedIn page until you learn if it is effective first. Sponsored content can be optimized for desktop and mobile users.
Dynamic ads
Dynamic ads are tailored specifically for a user. They target LinkedIn members via their personal information to make an ad more effective. Dynamic ads appear on the right-hand side of the member's page, and members can opt in or out of the service.
Because these ads change dynamically depending on the user, it's easy to see how they can be valuable at identifying and refining a target audience while helping to establish brand-client trust.
Sponsored messaging
Sponsored messaging is LinkedIn's direct message system. It's a way to send advertisements directly to users' inboxes, based on objectives refined by your set target audience parameters. To keep from overwhelming users with ads, only one advertiser can send ads to a user for 45 days. So, you won't have to compete with other ads when using sponsored messaging.
Sponsored messages are only delivered when users are on the platform, meaning your ads won't disappear in the user's junk folder, but will pop in as they're actively using LinkedIn. These sponsored messages are also decked out with banner images and a single, direct CTA for added marketing value.
---
How to create your LinkedIn advertising campaign
Deciding to advertise on LinkedIn is a smart choice for specialty services firms. When built correctly, your LinkedIn ads can increase brand recognition, pique interest in your services, and even drive new clients to specific landing pages on your website.
So how do you start a LinkedIn advertising campaign? After collaborating with your marketing team and creating a strategy, just follow these steps:
Step 1. Choose which ads you want to use
This is something you should begin doing before advertising on LinkedIn. Do you have a video you can use as an advertisement or an article that would make great sponsored content? Or do you have graphic design pieces that you can show as banners on the site?
Once you know the types of ads you want to show on LinkedIn (text ads, video ads, sponsored content, or sponsored messaging), you have to set them up.
For message ads, LinkedIn has a simple walk-through process. They can be refined as follows:
Choose your campaign objective (awareness, consideration, or conversions)
Using this objective, create your message
Measure and optimize your results with demographic reporting
To create sponsored content, LinkedIn offers the following setup steps:
Sign up for Campaign Manager
Use the Create New Ad template
Promote and test ads on target audience sectors with Direct Sponsored Content without the need to publish it to your company page
Run a metrics report through Campaign Manager to measure your ad's success
If your firm decides to use text ads, you can follow the steps outlined by LinkedIn's text ads playbook, which include:
Define your campaign goals and create the campaign in manager
Choose your target audience
Select your budget and campaign duration
Approve and post the ad
Track results
Similarly, creating dynamic ads is a simple setup process, which is as follows:
Define your objective
Choose a format: follower ads, jobs ads, spotlight ads
Track and optimize results
Step 2. Choose the most appropriate payment method
Next, you'll need to decide how you want to pay for those ads: PPC or CPM?
According to traditional marketing wisdom, PPC is ideal for campaigns created to inspire a direct response from your targeted audience. CPM is typically the go-to method if your ad objective is raising brand awareness.
Your objective guides your payment method. If you're a law firm hoping to attract new colleagues to join your team, consider CPM. But if you're an accounting firm hoping to establish yourself with a new professional client base, go with PPC.
PPC is going to cost more (you're paying more to reach fewer users), however, it's also going to earn much higher engagement than CPM. If you're not sure which to choose between the two, PPC is usually the better option, unless your brand is only interested in building awareness with this campaign.
Step 3. Choose a target audience
Now you need to choose a target audience. This is one of the areas where LinkedIn shines, as we already mentioned earlier. The niche nature of the site — business professionals — makes it easy to break up users into particular categories.
Specifically, LinkedIn is great for dividing your target audience by their job, skills, and work history. Using these factors, which all users fill out when creating their profile, allows you to target very specific individuals with your ads.
To plan out your target demographic for LinkedIn advertising, break down your envisioned customers by the following categories:
Industry and company
Age and gender
Education and experience
Interests
Step 4. Create a budget
With your audience in mind, it's time to set your LinkedIn budget. We already explained the three different types of LinkedIn budgets you can set: a total budget, daily budget, and bidding. Now we want to discuss how to choose your budget amount.
LinkedIn generally recommends setting a budget of $5,000 per month, which you can spend in a few different ways. Setting it as a total budget for the month is the fastest way to spend it for heavy-hitting advertising, while splitting it to about ​$150 per day is better for a steadier approach.
From there, LinkedIn recommends using a 70/30 split on your budget. That's 70% toward conversion marketing (building conversions and lead generation) and the remaining 30% on CPM (building brand awareness on the platform). This isn't the only way to structure your budget, but it's a good place to start.
Step 4. Track your LinkedIn ads
After you've set your budget and have ads playing across LinkedIn, it's time to start keeping track of those ads. Like Facebook pixel, LinkedIn has a built-in tracking feature known as Conversion Tracking. This tool allows you to pick a metric, like email registration, signups, or purchases, and measure your leads accordingly.
You can then use the data gathered from Conversion Tracking to make more informed decisions about your LinkedIn advertising. Growth tracking is one of the best ways to make sure the money you're investing in LinkedIn isn't going to waste.
Another way to track your LinkedIn ads is to combine them with Google Analytics on your website. By seeing how long users stay on your website and the actions they take, you can better understand your advertising's effect and how your audience perceives it.
---
Use LinkedIn tools to your firm's advantage
LinkedIn regularly creates valuable tools that can make your firm's ads even more potent. Some of their latest and greatest tools that can make your 2023 campaigns your best yet include:
Audience Expansion: this tool helps you discover new audiences that correlate to your targets, increasing brand awareness and helping to generate new leads.
Audience Network: goes beyond LinkedIn to help you learn more about your target audience's online habits and interests.
Lead Gen Forms: enables you to further refine your advertising target audience through LinkedIn profile data that members submit.
Campaign Manager: the platform that serves as an optimizing tool. It measures and displays the growth of all your LinkedIn advertisements in one spot.
LinkedIn understands its value as a B2B marketer. Even more importantly, it actively ensures it stays at the top of the pack as social media advertiser for B2B companies. Just like how your firm strives to develop a trusting, lasting, and fruitful relationship with clients, so LinkedIn strives to do so with your firm.
Tweak your LinkedIn ads as needed to respond to data
Responding and adjusting to growth tracking data is the key to meeting your marketing goals, as it is with any other campaign on other platforms. And LinkedIn makes tweaking your ads to better respond to data easy.
The ability to not only track your growth from resulting LinkedIn campaigns but to adjust your campaign as needed is something that has caught Vende Digital's eye as well.
Check out this screen grab of LinkedIn's target audience adjuster they use to illustrate the platform's parameter prowess:
By using Campaign Manager, you can also install LinkedIn's Insight Tag. This simple yet mighty JavaScript tag can track conversions, ad audiences, and ad demographics to help make the most of your campaigns.
Are LinkedIn advertising costs worth the price?
Yes! If you own a B2B professional service company, such as a consulting, law, or accounting firm, LinkedIn can help you develop ads that reach your target audience. Your firm can develop ads that generate leads, drive sales, increase brand awareness, and build your team.
LinkedIn ads are known for being sleek and effective, with price ranges that can suit most budgets. While you shouldn't solely use LinkedIn in your campaigns, it can be a smart tool to add to your marketing arsenal.
For more resources on building your brand awareness and generating website traffic, check out the B12 Resource Center.
Reach your target audience
Receive tips on how to attract leads, establish credibility, and grow your business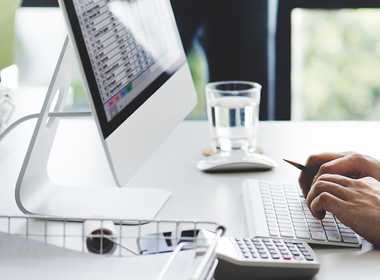 This blog post dives into the secrets of getting more five-star reviews on Google. Learn how to get more positive reviews and increase your online presence with these easy tips.
Read now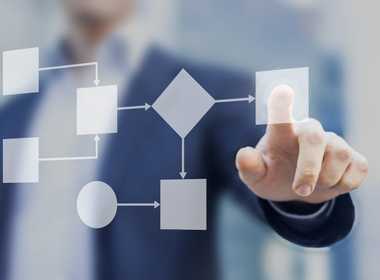 This blog post explores the potential benefits of trademarking a logo and explains how to go about the process. It provides a comprehensive overview of the cost, time, and resources associated with tr...
Read now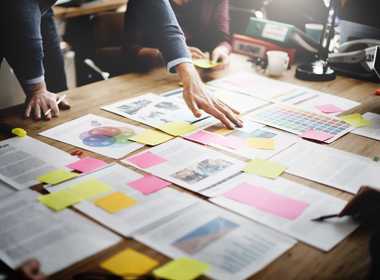 This blog post provides an in-depth guide to building a website for selling professional services. Learn how to create an effective website that will help you market and promote your services to poten...
Read now