Website basics
8 effective website ideas you haven't tried yet
Best website ideas you haven't tried yet to give you inspiration for your own website.
Work with expert designers to easily implement these ideas for your site.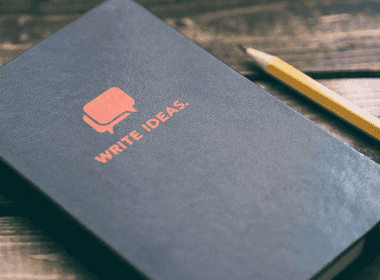 In a world where we can communicate in real-time all day long — having a website is a necessity. And it's not just for small businesses and professional practices. Personal websites are already a thing.
The best part is that you could set up a website for just about anything you could think of. With 4.66 billion active Internet users worldwide, there's never been a better time to establish your brand's online presence.
Starting a website is easy too — it simply begins with the right website ideas.
At the end of this post, you'll know:
Why your small business can benefit from even a small one-page website
How to know you've got the right website idea(s)
Why your website idea needs a target audience
Our top eight picks for best website ideas
Putting your best website ideas into action
Let's get to it.
Why your small business can benefit from even a small one-page website
Owning and managing a new website is like caring for a seedling and continually nourishing it until it matures and starts to yield fruits. And trust us when we say these 'fruits' can essentially lift your brand out of obscurity and right in front of the right crowd.
Here's how being a website owner can benefit you:
24/7 access — Unlike your physical store or office, your business website is not restricted to business hours only. Once published, your website is always accessible to your target audience. A website is a resource, utilize it!
Wider exposure — There are many great examples of how a website multiplied the brand awareness and expanded the marketing reach of a small business. Just look at the eCommerce space for instance. Today's online stores serve clients all over the world.
Cost-effective — The potential returns on launching a small business website are far too compelling to ignore. By multiplying the reach of your brand, your potential revenue is significantly multiplied as well. Plus, the costs of maintaining a website are often minimal.
Monetizable — Owning a website can improve your income flow. Of course, this is the primary idea behind some websites, such as eCommerce websites, but even for the average small business owner or professional, their website offers ample opportunities to make money online.
Gain valuable user insights — Tracking and analysis tools used in websites allow you an inside look into actual consumer behavior. This data then serves as the foundation for an effective online marketing strategy.
Build trust and credibility — Trust is the bedrock of any successful business. A SurveyMonkey research, 26% of Americans don't trust a brand without a website. And as millennials and Gen-Zs become the more dominant consumers in the market, this figure will likely only rise. A solid online presence is key.
Even having your own website for personal use is hugely beneficial. It's like having your very own media company that allows you to share relevant information with your friends, loved ones, and interested audience. And because it's from a website, it tends to command more attention compared to your regular social media post.
How to know you've got the right website ideas
Right off the bat, there's no crystal ball that will tell you with complete certainty what website ideas will be successful. Our approach to understanding an effective website idea is simply based on how practical it is to execute them and drive tangible results.
The key is to make your website stand out for all the right reasons and thereafter carve yourself a piece of the market. As a rule, website ideas rooted in a well-defined purpose are more likely to succeed. In other words, don't just launch a website for the sake of launching one — do it to solve a particular problem or bridge a gap in the market.
Whatever the main subject matter behind your website idea, it should be interesting enough to keep you going and practical enough that you can actually implement it without too many roadblocks.
It's also essential to have a feel of the market — current and potential opportunities, room for growth, possible challenges, etc. Most of all, your website ideas must be matched to the right target audience.
Why your website idea needs a target audience
The website may be yours, but you're not building it for yourself. It's always about our audience. In this instance, it's about determining whether your actionable idea has an audience that is open to receiving it when implemented.
In fact, having a target audience is the first step to having a practical website idea. This is true whether you're building a portfolio website or a travel blog. If you don't know your audience, you don't know what the market needs. You also can't identify the competition, which is essentially a sure way to get outshined.
So how do you identify the target audience for your website ideas?
It's all in the digging into the details. What challenges are your ideas looking to address? Who are the most often people facing these challenges? Get demographic data about them — age, gender, location, etc. You want to be able to address their pain points directly.
Our top 8 effective website ideas you should definitely try
There are no shortages of great website ideas and you've probably come across lots of them — from online businesses to professional portfolio websites and even the simple landing page.
Many of these ideas are evergreen and offer a proven way to make money online, such as dropshipping, blogging, affiliate marketing, even tutorial websites. While there are ample opportunities in these areas, the respective industries can seem overly competitive, especially for first-time business owners.
Here are our top eight picks for effective website ideas you probably hadn't thought to try yet:
1. Product reviews site
eCommerce websites and dropshipping stores have essentially defined online business as we know it. These websites are so popular, especially with the continued growth of eCommerce platforms like Amazon and Shopify.
But because the market is now flooded with online business owners, it has become more important than ever to establish trust with your audience. And one of the best ways to do that is through an unbiased product review site. People tend to trust user-generated content and referrals far more than anything you'd write on your business website's homepage.
This website idea works whether you're running a classic online store or engaging in affiliate programs. Start by focusing on a specific niche and then publish objective reviews about particular products.
You can then include links back to your eCommerce website or affiliate marketing web page to drive traffic. This way, you're cultivating your own target audience and sending them right to your business website to convert.
2. Tutorial website
Tutorials websites and online courses are nothing new, but here's the thing —there's always something new to learn every day. The key is to drill down on a specific niche or idea that you're absolutely passionate about and then share your knowledge. You could also curate knowledge from industry experts.
A good example is a cooking website. Come rain or shine, people must eat. And while not everyone is keen on spending time in the kitchen, you can always be sure of finding a dedicated target audience for your cooking website. Even more so when your website is well designed with high-quality imagery, video tutorials, and practical tips.
3. Stories website
Everyone loves a good story, so much so that there are countless websites and mobile apps available today dedicated to showcasing stories. But it's not enough to tell any story, it should be captivating enough that people want to keep scrolling down to read further.
And the best part? You don't have to be a professional writer. You just need copious amounts of creativity. For instance, you could start with a photography website and then use your uploaded photos to tell a story.
If you're a budding writer, having a website is a cheaper and less risky way to test your writing and publish your book.
4. Influencer website
You've probably already heard of influencer marketing. If you haven't, it's simply a form of online marketing where a popular individual influences their followers to purchase a product or sign up for a service. You can think of it as a more affordable offshoot of celebrity marketing.
Being an influencer usually begins at the social media level, but it's not always enough to solidify your online presence and reach. Having your own site can serve as a central hub for your various social media pages and bridge any gaps. Influencer marketing can be a very profitable venture, with some influencers earning up to $50,000 or even more per sponsored post.
An influencer website also affords you a platform to tell your personal story and connect with your followers better.
5. Blockchain literacy website
Blockchain is a disruptive technology currently powering a multi-trillion dollar market. Its current and potential applications are fast becoming too big to ignore, especially with startups, global corporations, and fortune 100 companies starting to take an active part.
Bloggers can easily take advantage of these trends and create a website dedicated to breaking down the various aspects of blockchain technology, what makes it secure, why decentralized applications are preferred over centralized entities, and so on. Utilize infographics and video content as these are better for breaking down complex topics.
You could also dedicate a web page to cover the financial aspects of blockchain solutions. After all, finance is something that applies to everyone, so you're at least assured of a wide target audience. Some websites like CoinTelegraph and CoinDesk regularly publish blockchain-related news and have managed to grow their respective audiences significantly over the years, making them leading industry resources.
6. Start a podcast
Why write and publish lengthy text articles when you can simply record the information you want to publish? Over 30% of Americans listen to podcasts every month. That's a pretty sizable target audience right there.
You also don't need much to launch a podcast and upload the episodes on your new website. A high-quality microphone and audio recording software are the basic necessities. A successful podcast can open up new opportunities, such as blogs, episode sponsorships, advertising revenue, and can make new connections.
7. Curate subscription boxes
These are themed packages of niche products that are usually delivered monthly. You can use subscription boxes in just about every industry — from meal-prep kits and craft snacks to makeup and fitness items. The most important thing is that those items are solving actual problems.
Subscription boxes are a great way to earn recurring income. In this online business model, you're working with different brands to resell their products in a bundled package. Each month, the recipients expect to be pleasantly surprised by the contents of the box, so you'll need a thorough understanding of your target audience first to make sure you're including items that they actually want or need.
Your subscription box website can serve as a viable platform for customers to place orders, make payments, and even interact with the various brands you work with. The industry is growing rapidly, with yearly sales jumping from around $57 million in 2011 to over $2.6 billion as of 2016.
What makes this idea so attractive is that you don't have to create your own products. There's also a reasonably wide customer base as many people tend to purchase subscription boxes as gifts. That being said, you need a deep understanding of online marketing to reach and convert your audience.
8. Digital tools website
Digital tools like calculators, plagiarism checkers, image resizers, background removers, and website auditors are great for providing effective interactive content. More importantly, they're proven to solve the actual needs of your target audience.
These digital tools add value to online users and attract visitors. For example, do a simple search engine search for plagiarism checkers. Almost all the results on the first page offer free plagiarism checking tools with the option to upgrade to a paid subscription. These websites receive thousands of visits every day and provide a great platform for acquiring leads and even additional revenue.
In this way, your digital tools websites serve as your automated marketers, capable of driving targeted traffic to your business website.
If you look closely at these eight website ideas, you'll notice that one thing remains constant — these websites are a means to an end. You're not implementing them for the sake of just having a website, but to improve revenue flow for your startup or small business, as well as to tap into new opportunities. That's what makes them so effective.
Putting your website ideas into action
The only way to be 100% sure that your website idea has merit is to implement it. The good news is you don't have to be tech-savvy to build a new website. There are tons of easy website builders today like Wix, Squarespace, and Weebly, all offering simple drag and drop website templates.
If you want something more robust and customizable, a WordPress website is a good starting point. WordPress sites are versatile and can be used for just about any type of website. For instance, if you want to use WordPress for your online store, you simply need to install the WooCommerce ​plugin, select your preferred template and begin building.
Related: How to build a website for your business (a step-by-step guide with timeline)
Of course, you could always hire web designers to do the setup for you. This saves you time which you can dedicate towards finessing your ideas and expanding your target audience research.
Actualize your website ideas with B12 today!
At B12, we pride ourselves on providing the next step in the evolution of web design — AI-built websites and expert web designers to customize the design based on your vision. By leveraging AI learning technology, we can have your website ready to launch in as little as one to two weeks, all without the exorbitant pricing that usually comes with hiring a web design agency.
What's more, we offer a host of features, including SEO, blogging, copywriting, eCommerce website setup, and much more. Sign up with B12 to get started on actualizing your awesome website ideas today!
Have experts build your site for you
B12 designers create a website that helps you reach your business goals. Start for free.
Electronic signatures save time and money by eliminating operational delays and costs associated with traditional paperwork.
Read now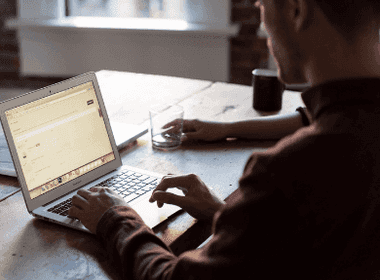 Follow these steps to close a GoDaddy account and move your domain to another web host.
Read now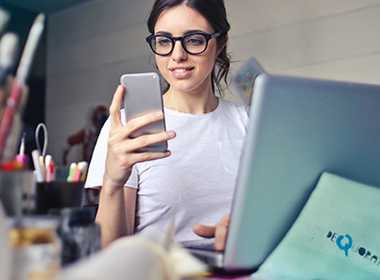 Learn actionable steps to eliminate time-consuming grunt work, so you save money and focus on client-facing tasks.
Read now