Launch an online presence that makes it simple to attract, win, and serve clients
B12 uses AI and experts to quickly set up your website, scheduling, payments, email marketing, and more.
Get started for free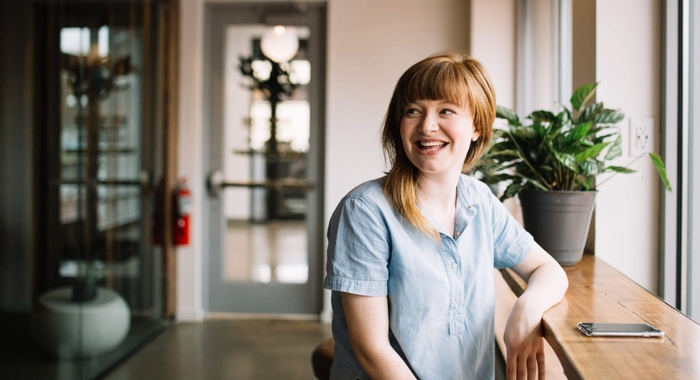 How to buy domain names for new consulting businesses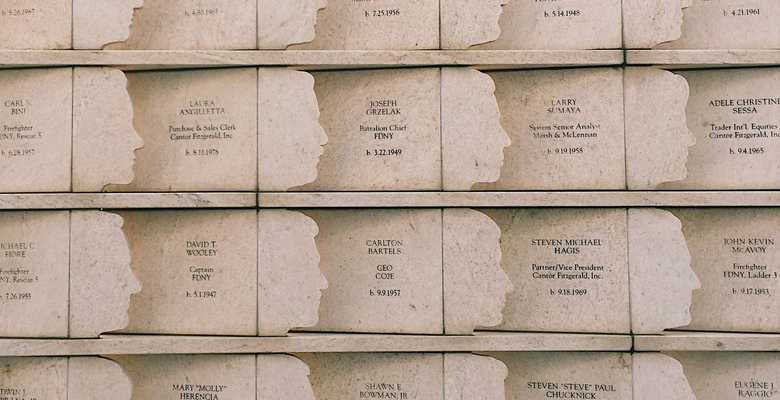 In this post, we'll unpack how to buy domain names for new consulting businesses.
---
Whether you're an independent consultant or an agency, you need an online presence in the digital era of business. As a consultant, your clients expect you to be on the cutting edge of technology, and if you don't have a website by now, you're leaving money on the table.
Your online presence is key to your consultancy success. A functional and attractive website is the most important marketing and client management tool for any business in the Digital Age, acting as the touchpoint between the market and your services.
As a consultant, you understand the power of branding in business. Branding is a way to create awareness in your target market, elevating the status of your organization. When transitioning your business online, you must carry your branding across, and the best way to do that is through your domain name.
Consulting domain names form the foundation of your online identity. Whether you're a firm or an independent, your domain is the first point of contact your prospects and clients have with your business.
In this post, we'll unpack how to buy domain names for new consulting businesses.
Why do I need a domain name?
It would help if you had a domain name (DNS) to give your website a place in cyberspace. Think of it as renting out a piece of custom real estate online that's all yours. Your domain forms the foundation of your brand identity and a fast way for your clients to find you online.
However, there are plenty of domains to choose from when creating your website, and going with a custom domain is the best choice. Your domain acts as a tool to build your credibility and reputation online. Let's say you operate a small consulting firm in Manhattan.
In our example, a domain like newyorkconsultants.nyc looks a lot more attractive and reputable than something like newyorkconsultants@freewebsite.com. The same rule applies to your email account. Jason@newyorkconsultants.nyc looks far more impressive than jasonnewyorkconsultants@gmail.com.
With a custom domain for your consulting business, you get the virtual equivalent of a flashy business card.
Many new consulting agencies and independent consultants struggle with selecting a domain name for their business. Your website will be the system that moves your business into the future.
Like with any branding exercise, you understand the implications of attempting to rebrand later down the line. It's for this reason that it's so critical you get it right on the first attempt. In this post, we'll give you some handy tips for selecting the best domain name to suit your consultancy business.
Tips for buying domain names for new consulting businesses
#1 KISS – Keep It Simple Silly
When selecting your domain name, keep it as short and straightforward as possible - Just like this tip.
Ernest & Young are a world leader in auditing. However, instead of using a domain like ernestandyoungauditing.com, the company abbreviates it to EY.com – see the impact that makes and how memorable it makes the domain?
#2 Avoid special characters and numbers
When selecting your domain name, avoid using numbers if you can.
Sure, if you're a plumbing service where numbers could play a role in your domain name, that's okay. For example, plumber247.com would be a great choice for your domain.
However, 101consulting might not have the same impact because there's no reference to how the 101 number adds value to your company or explains your service. In the plumber example, the 247 shows the visitor that the plumbing service operates 24-hours a day.
Special characters are another big no-no for your domain name. People don't know how to pronounce special characters, and they cause confusion when typing out your website address.
#3 Stay on-brand
As mentioned, your domain name is a reflection of your brand and your business name.
Your website is the most common touchpoint for new prospects entering your sales funnels; it forms a large part of your brand identity.
Continuing with our EY.com example earlier, Ernest and Young take the EY abbreviation and apply it to its branding. Look on letterheads, building signs, and advertising, and you'll see the company uses EY as its brand identity.
The result is a seamless transition between the company's offline and online characteristics, forming a holistic brand experience.
#4 Consider all domain options
You're probably thinking about naming your company, "whatevername.com." The .com stands for commerce, and it's an antiquated domain extension that's still valid but is moving away from the limelight as the preferred choice for marketers and website owners.
Top-level domains also cost a fortune, and you could pay hundreds of thousands of dollars for a premium choice for your consulting website. Extensions like .org offer alternatives, but that's mainly for non-profits.
There are plenty of new domains available with affordable pricing that help you set up on a local domain or customize it to your firm's function. Some examples of alternate domain extensions to the .com domain are the following.
.agency
.consulting
.marketing
.investments
.fund
These new domains are more descriptive than the traditional.com, and they are more readily available than .com sites. For instance, there's no chance of you getting consulting.com. However, consulting.agency is probably available.
#5 Add keywords into your domain name
Before you choose any name you can think of, why not add a strategic edge to your selection? Keywords research is a vital component of any online marketing campaign. Targeting the right keywords can cost you a fortune, and there's plenty of competition.
However, when choosing your domain name, you can go through your top-ranking keywords and add them to your domain name. This strategy won't cost you any more than a standard domain name, and it's a great way to optimize your domain to your industry and your business.
Using local keywords is a great way to rank quickly with the search engines when they index your site. If you live in Palm Beach, Florida, a domain like palmbeach.consulting is the ideal choice for your business.
#6 Choose a memorable domain name
When selecting your domain name, make sure you make it memorable. Using a domain that has no visual impact on your client, with a bland title, makes it challenging to remember your business.
As mentioned above, one of the main reasons domain names exist is to make it easier for people to find resources online (and remember where they found them so they can go back when they need it again). A memorable name assists with processing fluency, helping market your business online.
According to leading SEO firm Moz.com, processing fluency is a concept stating we are more likely to remember and have a positive association with names and words that are easy to say verbally and in our mind.
#7 Make sure it's easy to read
Readability is one of the biggest mistakes consultants make when choosing a domain. Remember, your domain acts as your calling card and your brand identity. Therefore, you need a domain name that's consistent with both.
A practically unpronounceable domain name will hurt your brand identity – how do you expect people to talk about it with their colleagues and spread the word about your business? Word of mouth marketing is one of the most effective forms of spreading your brand and reputation in the market.
However, if no-one can pronounce your domain name, then you're missing out on a valuable component of any marketing plan.
#8 Research domain names
When selecting your domain name, make sure you do your due diligence to avoid legal and branding complications later when you're a successful business. Search for any Copywrite or trademarked terms before buying your domain.
If you breach copyright law, it could result in severe financial penalties and the closure of your domain. When it comes down to it, and the judge orders the seizure of your domain, that's all your hard work down the drain because you failed to complete your due diligence.
If you have a possible Copywrite conflict, it's worth hiring legal counsel to determine if you're in breach of regulations. Consultants in the United States also have the option of running their domain name past the U.S. Patent and Trademark Office database to see if it's already in use by another firm or entity.
#9 Spend time mulling It over
After making a shortlist of your preferred domain names, spend some time mulling over your options. Rushing into a decision on a new domain name might end up causing serious buyers remorse later down the line. Enter your shortlist on your phone, and save it as a screensaver.
Every time you have a spare minute, pull out your phone and stare at your options. It's important that you look at the names while you think about them.
This strategy activates your RAS (reticular activating system) in your brain.
The RAS links with your subconscious mind, and it imprints the choices in your subconscious thoughts during the day. By the end of the week, you'll find that one of the names speaks to your more than the others – and you'll have your final choice.
#10 Don't put it out there on social
While you're taking time to mull over your prospective names, tell your friends and family members and ask them for their opinion. Share your choices with close colleagues to get their idea – but never take it to social media for advice.
If you have a decent following on social, chances are your competitors are watching too. If you tweet out your domain name ideas, you can guarantee someone's going to snap them all up overnight while you're still thinking about it.
When you complete your domain registration, they might even try to sell the domains to you at an elevated price. Keep your ideas between those close to you, and avoid giving away your mojo to the competition.
In closing – purchase your domain
After settling on the domain, add an SSL certificate to your purchase and checkout with your credit card or e-wallet. If you're looking to build a new website now that you've learned some domain tricks, then consider choosing B12 as your partner. B12 uses AI technology to provide you with the most efficient, cost-effective way to bring your vision to life. And best of all, you can create a free website draft first!
Spend less time on your website and more time growing your business
Let B12 set up your professional online presence with everything you need to attract, win, and serve clients.
Get started for free