Launch an online presence that makes it simple to attract, win, and serve clients
B12 uses AI and experts to quickly set up your website, scheduling, payments, email marketing, and more.
Get started for free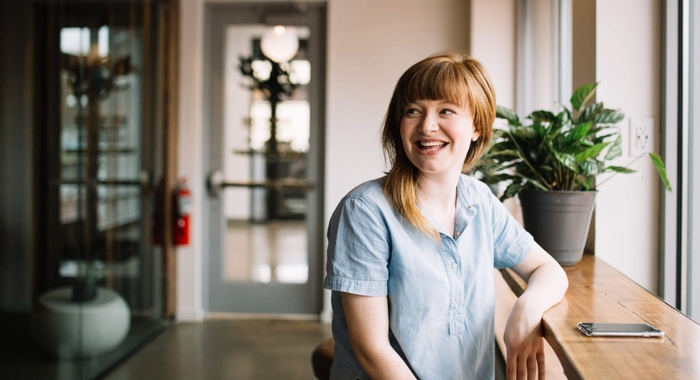 Website visitor tracking tools for your website
A comprehensive guide about website analytics tools, why it's important to track visitors and the best website visitor tracking software for turning your site visitors into viable, quality leads.
---
Regardless of your business or profession, your website remains one of the most integral aspects of your online presence. But having a website is just half of it. Being able to see how visitors are interacting with your site and using that data to make informed decisions is what really matters.
That's what website visitor tracking tools are all about. They deliver real-time insights into user behavior and provide data on important metrics such as website traffic, website visits, traffic sources, bounce rates, website browsing duration, and so on. All of this information is helpful for optimizing your business's marketing campaigns and improving lead generation across the board.
In this guide, we're breaking down website analytics tools, why it's important to track visitors and the best website visitor tracking software for turning your site visitors into viable, quality leads. Let's dive in!
What are website visitor tracking tools?
Website visitor tracking software is a program designed to track visitors that land on your website and then provide useful data on visitor behavior for the business's key decision-makers. With web analytics, you're able to see who's on your site and what they're doing (what web page they're on, how much time they've spent on that page, what device they're using to access the page, etc.).
Business owners can then add this valuable information to their customer relationship management (CRM) systems so sales teams and marketers can better qualify their target audience.
There are different types of website visitor tracking
Website visitor tracking is a broad term and can be used to describe a number of different things. One of the best ways to what type of tracking is being implemented is to understand the end goal within that context. Here are the top three types of website visitor tracking based on their primary goals:
Actually tracking visitor behavior on your website — This looks at important data like what links they clicked to land on your website, how much time they spent on certain web pages, their demographic information, whether they converted, how many visits took them to convert, and so many other metrics.
Understanding visitor identity — For the most part, visitor information doesn't include personal info, and the visitors remain anonymous. However, there are instances where these website visits are followed by identifying information, such as the company name, email address, contact information, website URL, and much more. This vital visitor information helps companies to market better to their target audience.
Measuring website analytics — This is intended to dive deeper into analytics insights for user behavior. Perhaps you're selling a high-ticket item or service, so you want to dig deeper into user insights to be able to better qualify your sales leads. It could also provide useful information about the performance of your website, and by extension, your entire sales funnel.
Why do you need to implement website tracking software?
There are many benefits that come with using website visitor tracking tools. Here are the top five:
1. Track and collate useful analytics data
The ability to track your website visitors in real-time and look at how they're interacting with the web pages is important to getting the most from your website. With this information, you can work on creating a more streamlined and personalized user journey, which in turn makes leads much more likely to become paying clients.
For instance, if you notice that a significant number of your website visits are abruptly ending on a particular page, you might want to check out that page and see what's wrong. Perhaps the loading speed is abysmal, or the page isn't even loading at all. Maybe the content on the page is irrelevant. The only way to be sure is to look at the website analytics data.
2. Get an X-ray look into your marketing efforts
Ask any marketer and they'll tell you — any successful marketing campaign is built on web analytics data. That's what makes website tracking so important. Imagine being able to understand a user's needs and then positioning your solution right in front of them.
In terms of marketing, analytics tools are crucial for providing the foundation for building a qualified target audience. It also influences how marketing campaigns are implemented. For instance, web analytics shows you what keywords to target for SEO, what social media platforms to focus your marketing on, and how to improve your overall lead generation strategy to drive more quality leads.
3. Evaluate the health of your website
A few years back, tech giant Microsoft commissioned a content audit of its website. To its dismay, the results showed that around 3 million of its 10 million web pages were recording zero page views. These web pages were just taking up space on the website, and no one had actually ever viewed them!
As a business owner, imagine just how much they could have saved on web maintenance if they didn't have to maintain three million pages that never even had any website visits. The simple fact is any web page without a defined purpose is a cash drain in plain sight. With analytics tools, you can ascertain your website's health and effectiveness and identify and cut out any money wasters.
4. Optimize the sales process
Web analytics data can help provide sales reps with a clear sense of what visitors want to achieve, which in turn allows them to serve up personalized offers. But beyond that, it can also optimize the company's entire sales funnel and even introduce a certain level of marketing automation to the process for greater overall efficiency.
For example, your marketing team could set up a lead scoring and ranking system for website visitors based on how likely they are to buy your product or service. The sales team then gets notified of a possible inflow of quality leads.
5. Better understand the emotional aspect of the user journey
The journey to becoming a loyal customer will often require a bit of emotional conviction. At some point, it won't just be about how awesome your product is, but whether they feel a connection to your brand values. If they only care about the product, then what's to stop them from jumping to your competitor when they are offered a product with similar features?
That's why it's important to be able to tap into the emotional aspect of the user journey. Website analytics data can provide useful information about user behavior which helps in creating buyer personas. These personas are intended to be detailed enough to provide a glimpse into the emotional motivators behind a lead conversion. For example, if they're genuinely excited about the product, they're likely to spend more.
Most popular visitor tracking software for your website
When considering website visitor tracking tools to use for your business, you'll want to base your decision on what type of data you want to gather, how you plan to organize that data, and what results you're expecting to achieve. Budget may also be a crucial consideration here since the scope and pricing of the services can vary widely.
With that out of the way, let's take a look at the most popular web visitor tracking tools based on their best uses — collecting analytics data, tracking user behavior, or confirming visitor identity.
Collecting analytics data
These tracking and analytics tools are primarily concerned with website traffic and attempting to make sense of the data so the company's key decision-makers can make informed choices.
Google Analytics is the most popular web analytics tool in the world today. This free service generates in-depth statistics about website performance and user behavior metrics. It's also a reliable tool when you want to track visitors, collate data, and generate simple-to-understand reports.
There are so many things you can track and analyze with Google Analytics. From all-important metrics like website traffic, page views, traffic sources, demographic and geographic information about website visitors to the device used to access your site, and much more. It can also track the performance of landing pages (online ads), email campaigns, and SEO.
Small businesses can easily get all they need from the free version since it allows for up to 10 million hits per month. However, for large organizations, shelling out the $150,000 annual fee is a worthwhile investment thanks to more advanced functionalities and much higher data capacity. The paid version of Google Analytics allies for up to 500 million hits per month.
_Related: _How to use Google Analytics
Woopra is a powerful software packed with dozens of tracking and analytics features that allow users to get a qualitative view of the people visiting their website. The platform boasts a wide array of tools that cater to product, marketing, support, and sales teams. This allows business owners to optimize every aspect of the buyer journey and deliver a personalized user experience.
Another important tool is the follow-up and retention feature, which allows the business to continue engaging with customers even after they convert. It's much easier to land repeat business than it is to convert new leads, after all.
Because Woopra optimizes all the touchpoints in the consumer life cycle, businesses can take a step back and gain a holistic view of their strategies. They can easily identify areas where they need to fix and areas where they shine and need to capitalize on.
Tracking user behavior
It's one thing to track visitors landing on your website and another thing entirely to try to gain insight into visitor behavior. Basically, these tools look at what visitors do once they land on your site.
This website visitor tracking tool allows you a glimpse into user behavior through comprehensive reports that includes everything from how many times the user scrolled on a particular page, heatmaps of their website clicks, how long they spent on the page, and more.
When combined with rich visitor information, this data gives you a clearer picture of how visitors interact with your website and marketing campaigns. You can get started with a free 30-day trial; pricing starts at $24 per month.
Mixpanel provides simple yet powerful reports regarding user behavior on your website or landing pages. Its web visitor tracking is also quite advanced with intuitive and seamless user data reporting. No wonder it's so popular among startups and large companies alike.
One of Mixpanel's most attractive tools is its User Profiles feature which allows you to track visitors and identify where they may be facing barriers to converting. What's more, the free plan allows you to gain insight into the user behavior of 100,000 tracked visitors per month. That's more than enough for any small businesses and startups.
Visitor identity
Visitor identification focuses primarily on tracking website visitors based on their demographics. These tools are important because they provide more in-depth visitor information, which marketers and salespeople can leverage for better results.
Leadfeeder is a visitor identification and tracking software designed to assist marketing and sales teams with properly segmenting their target audience and optimizing the conversion process for new leads.
The tool is powered by a state-of-the-art visitor tracking and identification technology that ties website visitors to useful identifying information about them — company name, URL, IP addresses, etc. What's more, you can integrate these reports with most CRM platforms and tag the leads based on their likelihood of converting.
Another visitor tracking tool that helps improve marketing campaigns across the board. Primarily focused on B2B lead generation, Lead Forensics allows users to identify leads in real-time as they land on their websites. The salespeople then pick up from there and use that visitor information to nurture the leads with personalized marketing content all through the sales funnel.
This tool also allows you to set up automatic lead scoring, so sales teams don't have to expend too much effort on leads that are not yet likely to convert. You can get started for free without having to input your credit card details.
Website tracking tools can also come from much larger all-in-one platforms like Hubspot and Salesforce.
Are there any web tracking regulations?
As a consumer, it might feel troubling to know that almost every website you visit is tracking you and collating data about your activities. You'll be pleased to know that there are indeed stringent regulations governing website visitor tracking.
For example, in Europe, the General Data Protection Regulation (GDPR) oversees how user data is tracked and analyzed. More importantly, it requires consent from the visitor before the tracking functionality can be activated. All websites and ecommerce stores, even those outside of Europe, must abide by the GDPR requirements as long as they want to sell to European countries.
Website visitors also have the right to what data you have gathered about them and can even request for the data to be deleted.
The tracking needs of B2C and B2B companies are not the same
It's important to understand this because it will go a long way in determining what tracking and analytics tools you need for your small business.
The main difference is that while B2C businesses need web analytics data at a statistical, holistic level, B2B companies often require deeper insight into visitor identification, in addition to statistics. Another difference is the platforms being used. For instance, ecommerce websites tend to focus on platforms like Facebook and Instagram, where they can easily showcase their products. Whereas B2B companies tend to focus on Linkedin and Reddit to break down various aspects of their services and establish credibility.
B2C web visitor tracking needs
For example, a B2C organization recording one million website visits per month are not likely to be interested in knowing user behavior for each individual visitor. It will, however, be interested in getting mass data such as how many of those visitors are from a particular geographical location, how many of them converted from a particular landing page, and so on. These statistics allow them to tweak their marketing campaigns and optimize areas that are not performing as expected.
B2B web visitor tracking needs
B2B companies are targeting other companies and therefore require more in-depth insight into who their visitors are and how they engage with the website, ad, or email campaigns. For example, whether for prospecting or full-on marketing outreach, B2B companies need to be able to track user activities on their site — page views, link and button clicks visit duration, and so on. The more they know their prospect, the higher the chances of them closing the sale.
Campaign monitoring and lead acquisition tracking are also important for B2B organizations, especially those involved in SAAS (software as a service) business. The market is constantly evolving, and these companies need this data to be able to evolve and position themselves for success.
Closing thoughts
Having an organized website visitor tracking system is important to your business's success. It's possible to use more than one tool at a time, but you should note that it's rare for two tracking and analytics platforms to give the exact same reports on website visits or user behaviors.
In any case, it's important to get started with a well-designed and fully functional business website. B12 can deliver stunning websites for your business in the shortest time possible. We also offer a variety of digital tools and solutions, including SEO, copywriting, client management and engagement tools, payments and invoicing, and much more. Sign up today to get started and enjoy access to our full suite of web management solutions designed to drive more success for your business.
Spend less time on your website and more time growing your business
Let B12 set up your professional online presence with everything you need to attract, win, and serve clients.
Get started for free