Website conversion
Learn from these examples of customer loyalty programs that work
Don't underestimate the importance of customer loyalty. It's the secret to lasting business success, which is why we've compiled five examples of customer loyalty programs that work.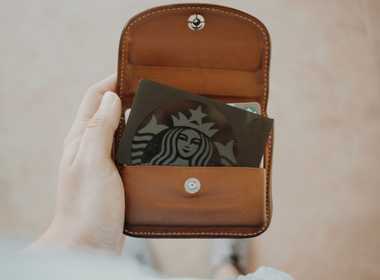 When it comes to online shopping, consumers have more choices than ever before. It's easy to compare and contrast prices in seconds and online reviews offer a wealth of detail. With so much competition out there, it's surprising that companies can retain their customers!
While much of marketing is aimed at acquiring new customers, cultivating their loyalty is a more impactful plan for long-term business success. That's where customer loyalty programs come into play.
We're here to break down the most effective customer loyalty programs out there and explain why they work so well.
What is a customer loyalty program?
Customer loyalty programs offer incentives to help customers develop loyalty to your brand. Motivated by these incentives, they'll continue to purchase from your company.
Some popular incentives include:
Rewards
Discounts
Early access to new products
Free merchandise
VIP services
Contributions to charitable organizations
Birthday freebies
Exclusive sales
Free shipping
By offering these positive reinforcements for shopping with your company, you'll effectively create a feedback loop. Your loyal customers will want to shop with you over and over again to enjoy more rewards.
Furthermore, they'll become a source of powerful word-of-mouth referrals. Due to their positive perception of your brand, they'll be more likely to recommend it to their friends, family, and followers.
Why focus on customer loyalty?
The impacts of customer loyalty are monumental. Loyal customers spend more, purchase more often, and engage more frequently in positive word-of-mouth marketing. In other words, loyal customers are your most valuable customers.
Just take a look at these statistics:
Clearly, loyal customers are significantly more profitable. Furthermore, customers prefer when companies offer loyalty programs:
75% of consumers prefer companies that offer rewards
85% of consumers are more likely to stay loyal to a brand with a loyalty program
Over 70% of consumers are willing to recommend a brand if it offers a loyalty program
As you can see, a customer loyalty program has the potential to grow and sustain your business. Any investment you make into one will be money well spent, as loyal customers are truly your greatest business asset.
The most effective types of customer loyalty programs
There are many types of customer loyalty programs out there. They usually fall into the following five categories:
A point-based program - This type of loyalty program gives customers points based on how much they spend with you
A tier-based program - This loyalty program is structured into tiers. As customers level up to higher tiers, they unlock more desirable rewards.
A paid membership program - For an upfront membership fee, customers enjoy all the perks of the loyalty program
A values-based program - Some loyalty programs go above and beyond basic rewards and tailor their incentives for their target market's values and interests
A charity donation program - Not all customer loyalty programs offer rewards of monetary value. Some use donations to charitable organizations instead.
Let's take a look at an example of each of these different customer loyalty programs.
---
5 examples of amazing customer loyalty programs that work
Not all loyalty programs are made the same. That's why we're showcasing five customer loyalty programs that have been wildly successful. Use these examples to spark ideas for your own loyalty program.
Sephora's point-based loyalty program
Sephora is a cosmetics chain that's found incredible success with its points-based loyalty program. They call their loyal customers, "Beauty Insiders." These customers simply enter their phone number or swipe their Beauty Insider card to amass points at checkout.
Sephora shoppers gain one Beauty Insider point for every dollar they spend. As their points stack up, they become eligible to redeem rewards with them. What sets their point system apart is that it gives their customers a lot of freedom to choose how they want to use their points.
Sephora points can be used to redeem:
Beauty products
Discounts on items yet to be purchased
Gift cards
Limited edition products
In-store beauty tutorials
By giving Beauty Insiders the flexibility to choose what they want, whether it's a discount on their purchase or something more exclusive, the program offers more perceived value.
In turn, this loyalty program has enjoyed huge success with over 17 million members! Sephora's Beauty Insiders make up 80% of their annual sales, which is a testament to the power of harnessing customer loyalty.
Marriott International's tier-based loyalty program
The prominent hotel company, Marriott International, offers a loyalty program that empowers its visitors to travel more and always choose Marriott for their stay. This program is called Marriott Bonvoy, which is a play on the phrase "Bon Voyage."
The hotel industry has immense competition, but Marriott International has maintained a committed customer base through their tier-based loyalty program. It's considered the largest hotel loyalty program of its kind, boasting over 120 million members. With hotels in over 129 countries, these loyal customers can always choose Marriott wherever they travel.
The benefits of Marriott Bonvoy are expansive and increase with each tier of membership. The tiers are:
Member - 0 to 9 nights per year
Silver Elite member - 10 to 24 nights per year
Gold Elite member - 25 to 49 nights per year
Platinum Elite member - 50 to 74 nights per year
Platinum Premier Elite member - 75 to 99 nights per year
As Marriott customers enter new tiers, they enjoy increased point bonuses, late checkout privileges, welcome gifts upon arrival, and enhanced room upgrades. All loyalty members receive free Wi-Fi, reduced member rates, and mobile check-in services.
With perks like these, it's easy for Marriott customers to remain loyal. They get VIP service, as well as monetary value back. Marriott rewards give back $10.85 for every $100 spent!
Amazon Prime - Amazon's paid membership loyalty program
One of the most well-known paid membership loyalty programs is Amazon Prime. It offers Amazon users a plethora of desirable benefits for an annual fee of $119.
Members enjoy free, two-day shipping, as well as unlimited entertainment streaming services and special deals. With the recent acquisition of Whole Foods, Amazon has extended Prime perks to include two-hour grocery delivery and Whole Foods shopping discounts.
Amazon Prime has effectively kept customers loyal to Amazon despite steep competition from powerhouses like Walmart and other online retailers that carry the same products. Their 105 million members are a testament to that:
As you can see, Amazon differentiates itself by providing generous offerings in its loyalty program. The membership fee gives Amazon more leeway to provide such generous perks. In turn, it's maintained lasting success and retained a vast customer base.
The North Face's values-oriented loyalty program
The North Face is an outdoor apparel and gear retailer that truly understands its customers. Using that understanding, The North Face customized its loyalty program to resonate with its customers' unique values. This program is called VIPeak.
56% of customers say they're loyal to brands that "get them," and The North Face takes this to heart. Their loyalty program offers basic discounts and rewards, but it also goes one step further. It gives customers the chance to experience incredible outdoor adventures, which is right up their customers' alley.
VIPeak members earn points on all their North Face purchases and by attending events thrown by the company. These points can then be used for traditional discounts and exciting adventures, such as:
Mountain climbing in Nepal
Hiking through Alaska
A rendezvous at Red Rocks
Camping at a national park
Attending a mountain film festival in Banff
By offering these amazing experiences, The North Face stands out and builds a deeper connection with its target market. Even if you can't provide rewards like this at your company, do your best to offer rewards that resonate strongly with your target market. By doing so, you'll show that you "get them," and they will be much more loyal to you for it.
TOMS charity donation loyalty program
While customers love a good monetary reward, many customers place greater value on companies that do good in the world. TOMS is an incredible example. Their famous one-for-one shoe program improves the lives of communities in need around the world. They have impacted 96.5 million lives through their program.
Here are just some of the amazing ways TOMS helps out communities:
Enhancing physical safety
Supporting mental health services
Helping those in poverty get their education
Providing over 95 million shoes to people in need
Putting 1/3 of their profits towards charitable grants
TOMS has built its reputation on doing charitable work. In turn, TOMS customers feel good about supporting them. TOMS customers share in the fulfillment of helping others in need. TOMS regularly credits its charity work to its customers, referring to it as "Your Impact." This helps build the emotional bond between TOMS, its great work, and its loyal customer base.
---
The keys to a successful customers loyalty program
Regardless of which customer loyalty program structure you choose, there are some general guiding principles that these programs have in common. Follow their lead and:
Be as generous with your loyalty incentives as possible
Create a community through your program
Partner with other companies when possible to maximize customer benefits
Tap into your customers' deepest values
Loyal customers are the foundation of lasting success
As you can see, customer loyalty programs are a proven way to harness the value of your most important customers. It's the most effective way to keep your customers coming back and boost your sales.
Carefully consider which loyalty program structure is best for you. Points can be a great motivator for continued purchases, while tiers provide even more opportunity to give top customers a VIP experience. Upfront membership fees can give your company the leverage it needs to offer more desirable rewards. Lastly, not all incentives need to be of monetary value.
For more digital marketing insights, check out B12's Resource Center. It offers tips and tricks on website design, content marketing, traffic generation, SEO, and more! If you want to spruce up your website before rolling out your new loyalty program, B12 can help with that too. We produce professional websites with growth-driven design at an affordable price.
Build a loyal client base
Receive advice on how to win and retain clients for your business. Sign up for the B12 email newsletter.
Electronic signatures save time and money by eliminating operational delays and costs associated with traditional paperwork.
Read now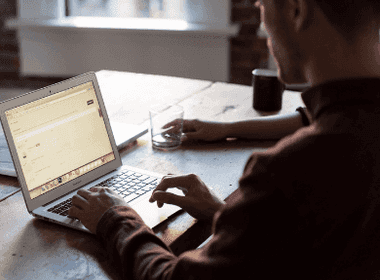 Follow these steps to close a GoDaddy account and move your domain to another web host.
Read now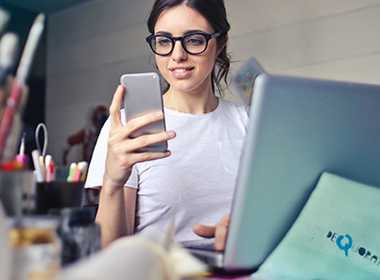 Learn actionable steps to eliminate time-consuming grunt work, so you save money and focus on client-facing tasks.
Read now