Launch an online presence that makes it simple to attract, win, and serve clients
B12 uses AI and experts to quickly set up your website, scheduling, payments, email marketing, and more.
Get started for free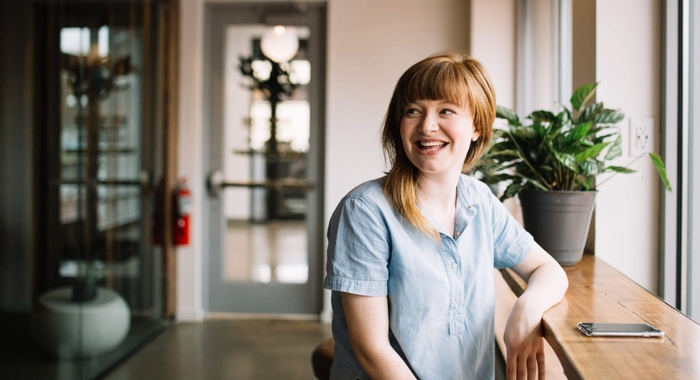 10 best financial advisor websites to fuel your inspiration in 2023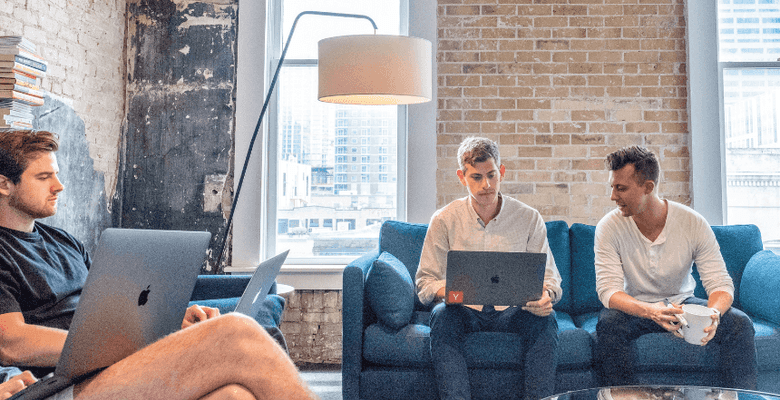 Keep up with the trends and use that knowledge to design financial advisor websites that cater to today's target market expectations.
---
Your financial services business cannot survive without a website. Surely you already know this. But even though it's become easier to build small business websites, design and functionality are always evolving. And so, the way you would create a new website today is not the way you would have done it seven years ago.
That's why it's important to keep up with the trends and use that knowledge to design websites that cater to today's target market expectations.
If you didn't need a website before, you most definitely need one now...
The year 2020 saw one of the largest spikes in online searches for 'financial advisor' and 'financial service.' The global fallout from the COVID-19 pandemic was a stark reminder of how quickly things can change. And so, even basic knowledge in financial planning became hugely advantageous as the world grappled with economic uncertainties.
Do you know where the organic traffic from these online searches went? To the top-ranking financial advisor websites on Google's search engine results pages. How do you make your financial advisor website be among these top-ranking results? By nailing the web design.
Nowadays, web design has expanded to include all the basic tenets of digital marketing —intuitive web framework, responsive design, stunning graphics, on-site SEO, optimized content — the whole bunch.
Instead of letting you worry yourself about the meaning of these marketing jargons, how about we show you our selection of the best financial advisor websites that beautifully capture them? This way, you can see for yourself the differences they make in the website. But first.
The best financial advisor websites share certain qualities
The best financial advisor websites have a number of qualities that make them stand out to both search engines and human visitors. These include:
Consistent branding
Brand design and tone consistency must be present throughout the website design. Remember that branding is what differentiates your website from the millions of others on the internet. It also goes a long way in influencing people's first impression of the site. Put some thought into the important branding elements like the logo design and color palette. You want something that stands out, but at the same time, is appropriate for your industry.
Fast-loading
Slow-loading websites are a turn-off for your potential clients. No one wants to wait 10 to 20 seconds for a website page to load. If you already have a website, check out the usual culprits of slow-loading websites and take the necessary steps to crank up the speed.
Mobile first
As of the first quarter of 2021, Statista reports that nearly 55% of all internet traffic came from mobile devices. This figure is expected to keep climbing in the coming years. And that's why the best website designs are those that favor a mobile-first framework. This means the website is designed to display and function on mobile devices first, desktop devices second.
Scannable content
Most website visitors don't really have the time to read the content of your website pages line by line. They're mostly scanning paragraphs and content sections while casually scrolling their way down the page. Bite-sized paragraphs, clear subheadings, simple wording, and easy-to-read fonts are, therefore, must-have features in your website content.
Custom video and infographics
Most of the people who will come to you seeking financial advice will have no idea about most of the jargon that is so prevalent in the industry. Using videos and infographics to break down these complex topics is a great way to boost user engagement on your website. Plus, it shows people that you actually know what you're talking about, which in turn positions your financial advisory firm as an authority in its niche.
Regular blog posts
Blogging is one of the best ways to build trust with your prospective clients. It's also a useful tool for pulling a new website from obscurity by providing a solid foundation for keyword optimization and fresh content — two critical search engine ranking factors.
Related: Here's all you need to know about starting a blog
Clear calls to action (CTA)
The CTA tells the website user exactly what you want them to do after engaging with your website. If it's not clear or they're somewhat contradictory across the website, then you're left with confused website visitors who have no clear path towards becoming potential clients.
SSL certificates
Website security is a very big deal, especially when it comes to selling financial services. Make sure your financial advisor website is HTTPS-enabled (locked padlock symbol in the URL bar). Chrome has been blocking users from accessing certain sites that still use HTTP.
Complete contact information
Every business website must contain complete NAP (Name, Address, and Phone Number) info. This contact information must be displayed clearly on the site. Include a simple contact form so people can easily reach out to you regarding your financial services.
As you'll see from the financial advisor website examples below, all share the qualities outlined above. At the same time, they each include a unique touch that helps them stand out.
10 top financial advisor websites to get you inspired
On the road to becoming a financial advisor, it's likely that you have come across educational articles on a wide range of finance topics from Investopedia. From wealth management and retirement planning strategies to current market news and even a full-fledged online academy resource, this website hardly needs any introduction.
What makes it stand out is its simple layout and clean menu navigation. Once you land on the homepage, you can usually find the information you need within a few clicks. The website also renders beautifully on different mobile devices. It boasts a frequency of three new relevant posts per day, which is a testament to the superiority of its content marketing strategies.
One standout feature is the financial market simulator functionality. Anyone looking to practice the lessons they learned on the website can easily sign up and use the virtual platform. With so many useful resources on its website, it's no wonder Investopedia is one of the most popular finance websites in the world.
This California-based financial advisory firm boasts an impressive website design. The hero image on their homepage almost immediately gives you an idea of the kind of clients they're targeting for their wealth management and financial counseling services. The site is easy to navigate, and the typography is as simple as it is straightforward.
They quickly draw attention to the fact that their team consists of a mix of professionals across different sectors of the financial industry. This is a seamless way to establish their value proposition early on and set the expectations of their potential clients.
The website also features a sticky CTA strategically placed at the top right hand (FREE 30-MINUTE CONSULTATION) of each web page. People definitely love free services, and even 30 minute's worth of consultation with seasoned investment advisors and wealth management professionals is enticing enough to make online users want to sign up.
The Wise Investor Group favors a minimalist website design with a "fun" feel. Younger online users may be more drawn to the use of simple graphics and straight-to-the-point messaging. They present themselves as the go-to partner for any client looking to simplify their financial life. And then their three core financial services come into view at the next scroll.
The color scheme is easy on the eye and compliments the overall web design. The homepage also contains recent blog posts and informational articles, so people will want to stay on the site longer. They also have a podcast, The Wise Investor Show, which airs every Sunday. This allows them to attract new clients from different target audience sources.
Another standout feature is the carousel "Recognitions" section. This is a great way to build trust and credibility, especially when they're citing recognition from industry leaders like Forbes, Financial Times, and Barron's Financial Advisors.
Visitors landing on the website of Guide Financial Planning are greeted with an engaging short-clip video and then an introductory message from the firm's founder and lead financial planner. The introductory video is information-packed, and you can almost immediately understand the target market of the firm, as well as their various financial services.
The web design also features an interesting lead message — figuring out money management from a biblical perspective. This immediately piques the interest of the average website visitor. They become curious as to the merits of this alternative approach.
To improve lead generation and generate a loyal online following, the website also contains podcasts. Users who don't have time to sift through blocks of texts or prefer to consume information on the go can easily utilize this handy feature.
This financial advisory website stands out because it puts its visitors in a relaxed state of mind as soon as they land on the homepage. The abstract hero image and clear communication of its target audience( Educators, Retirees, and Business Owners) seamlessly communicate what the firm's financial services are all about.
There's a concise welcome message at the next scroll and then snapshot information about the business. So we see that the company was founded by a certified financial planner (CFP) in 1974. It also lists seven financial partners, as well as its service locations across California.
Another attractive feature is the CTA — "sound like you?" This is a great way to proposition your website visitors because the CTA is unique and relatable. Anyone in that target group can easily identify with the firm and its specially tailored offerings.
---
In 60 seconds, generate a professional, client-engaging website for free.
---
One of the first things you'll notice about this website is its exciting color palette. It gives much credence to the site's branding consistency. The web design speaks for itself with uniquely creative graphics and an intuitive interface. After all, how many financial advisors websites have you seen that use a 'set in the stars' design?
But what really earns the website a spot on this list is the information flow. First, they offer a short survey. The benefit here is twofold. First, they gain valuable insight into the user's motivations for wanting financial advice. Second, taking the survey means the visitor engages with the website and records a longer browsing session.
Another impressive feature is that they offer free content (whitepapers). This is another reason for visitors to stay on the site and part with their contact information. It would seem that the primary aim of the homepage is to push the firm's value proposition, so website visitors feel more confident to take that all-important step and convert into new clients.
This financial services firm takes a unique spin on its website design. Minimalist style, large, easy-to-read fonts, simple navigation menu. The website is fantastic on both mobile and desktop devices. Prospective clients also get a clear understanding of the firm's mission.
The website also gets props for its unique CTA — 'Let's talk purpose.' It works because anything relating to one's financial life should be tied around a well-defined purpose. The introduction to the recent articles section on the homepage is also a nice touch.
Overall, simplicity wins, and the RLS Wealth website design was able to utilize it perfectly. The social media icons at the bottom of the page make great additions and help include a dash of color contrast against the vastly white background.
Clark Asset Management is primarily focused on retirement planning. The company has offices in New Hampshire and Massachusetts. Their website seamlessly translates this purpose by providing all the elements that will appeal to an older consumer class by immediately asking — 'Retiring Soon?' or 'Already Retired?'. The content is hyper-targeted, and they even offer free videos that help prospective clients make the decision to sign up for the offered financial services.
One of the things that makes this website stand out is that it includes a dedicated pricing page. This is an important feature because it gives website visitors the ability to work out upfront how much it would cost them to obtain these services. This can also make initial meetings more productive since the people who would be reaching out to them already know if they can afford the service or not.
Lastly, there's a robust Frequently Asked Questions page so online users can easily find answers that they may have for the business. This improves the overall user experience and can even be the deciding factor in whether or not they actually sign up.
Based in Houston, Sabine Financial is a financial planning and consulting company primarily focusing on small business owners. The website design is sharp with clever use of white spaces to draw attention to important pieces of information.
The website's color scheme is a simple mix of light blue and deep red tones, which work well together. There's a dedicated Payments page where website visitors can see the pricing for the type of financial advice or consulting that they require. This is good for the overall user experience. There's also a dedicated Espanol page, which is great as it not only caters to a new set of potential clients but also helps give the site a certain uniqueness.
The best part is that the Sabine Financial website was designed by B12, a leading web design platform. This means that the site is powered by artificial technology and designed to be a powerful lead generation tool and also contains a number of built-in tools that help the business management run the firm in a more efficient manner.
One of the first things you'll notice on the Oxford Financial Partners website is that the content is somewhat limited. The main highlights on the homepage are the rotating hero images with bold texts and inspiring CTAs. This is a great way to catch the attention of website visitors and prompt them to take action since there really isn't much else on the page.
They're also quite clear on who their services are for, as well as how they go about providing the solutions. There are even case studies, which is good because they lend credence to the ability of the firm to deliver tangible results.
Lastly, there's an entire page dedicated to managing your finances in the aftermath of the COVID-19 situation. This shows forward-thinking on their part as those types of topics are definitely going to be popular at such a time.
Trust B12 to build your best financial advisory website
An excellent financial advisory website can help your firm expand its client list, improve revenue, and rank higher on search engines. If you're planning to put up a new website, try B12 today to see a free draft of your new financial services website or landing page. Afterward, our team of experienced web designers will customize it according to your specifications.
B12 is a robust platform with all the necessary tools and features to manage and grow your financial advisory firm. These include online scheduling tools, customized intake forms, built-in online payments and invoicing tools, SEO services, blogging, and more.
Sign up with us today to get started. If you need web design inspirations for other industries, feel free to check out our website gallery. You can sort them out by industry or by style and then select which ones appeal to you the most. If you've got any questions about our web design services and business management solutions, don't hesitate to ask. We'd love to hear from you.
Let experts build your site for you
B12 customizes and launches your financial advisory website in 30 days or less. Start for free.
Grow your business online in no time.
In 60 seconds, try B12 for free by generating a professional website that includes all the client-friendly tools you need to scale.
No credit card required
Related posts
Spend less time on your website and more time growing your business
Let B12 set up your professional online presence with everything you need to attract, win, and serve clients.
Get started for free