Launch an online presence that makes it simple to attract, win, and serve clients
B12 uses AI and experts to quickly set up your website, scheduling, payments, email marketing, and more.
Get started for free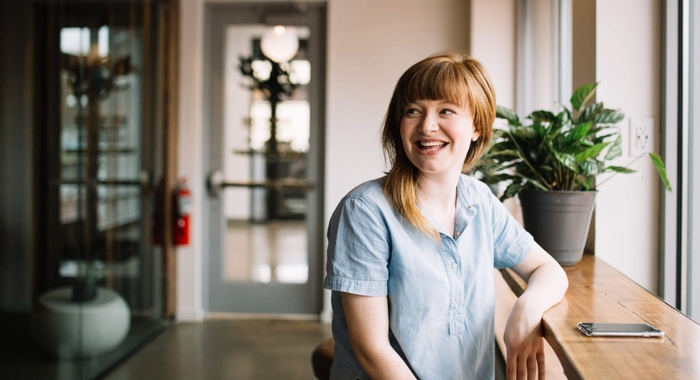 How much does it cost to build a Shopify website?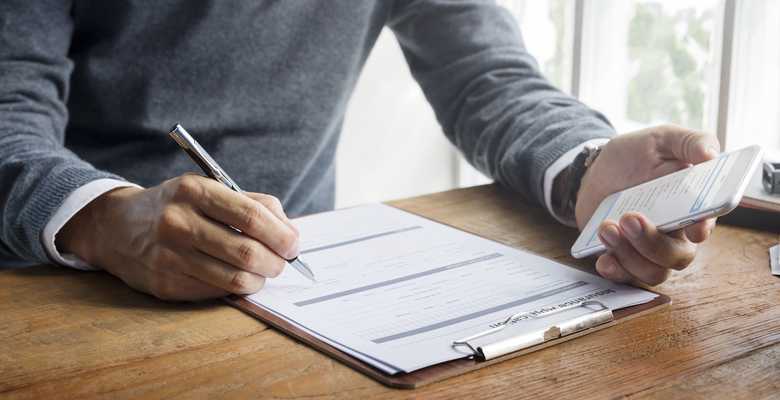 Discover the budget-friendly process of building your own Shopify website with our informative blog post that breaks down all the essential costs involved to ensure a smooth and successful online store launch. Explore pricing options, from basic setup to advanced customizations, and take control of your website development expenses.
---
Whether you are a small business owner or an aspiring entrepreneur, understanding the expenses involved will help you make an informed decision. From website design services to the difference between free and paid Shopify plans, we will provide you with a comprehensive breakdown to answer the question: How much does it cost to build a Shopify website?
Building a website can be a daunting task, especially when it comes to cost. However, by dissecting the expenses and considering various factors, you can better understand what to expect. We will delve into the different options available for website design services and their associated pricing. 
Exploring the cost factors of building a Shopify website
When considering the cost of building a Shopify website, it's important to understand the factors contributing to the overall expenses. This blog post will delve into the intricacies of Shopify website costs, shedding light on the key elements that influence the pricing. By gaining insights into these factors, readers will be better equipped to make informed decisions regarding their budget and find the best option for their needs.
Several key factors, including design complexity, customization requirements, and the inclusion of add-ons or integrations influence the cost of building a Shopify website. By understanding these cost factors, businesses can gain a clearer understanding of their website expenses and make calculated decisions to suit their budget. 
Additionally, this blog post will explore the options and pricing for Shopify website design services, as well as examine the free and paid plans offered by Shopify, answering the question of whether Shopify is truly free. Stay tuned to discover how much it really costs to build a Shopify website and find the best option for your business.
Shopify website cost breakdown: Understanding the expenses
When embarking on a Shopify website project, it's essential to have a clear understanding of the expenses involved. By breaking down the cost factors, you can better estimate the budget required to build a Shopify website.
One of the primary expenses is the Shopify subscription plan. Shopify offers several pricing options, including Basic Shopify, Shopify, and Advanced Shopify, with costs ranging from $29 to $299 per month. Your chosen plan will depend on your business size, needs, and expected growth. Additionally, transaction fees may apply if you use external payment gateways instead of Shopify Payments. It's crucial to consider these ongoing subscription costs when calculating the overall expense of your Shopify website.
Furthermore, there may be additional costs for purchasing a domain name for your Shopify website. Shopify offers domain registration services, with prices starting at $14 per year. Alternatively, you can purchase a domain from a third-party provider and connect it to your Shopify store. Additionally, depending on your website's specific requirements, you might incur expenses for premium themes, plugins, or apps that enhance the functionality and design of your Shopify website.
Shopify website design services: Options and pricing
When it comes to designing a Shopify website, there are various options and pricing structures available. In this section, we will explore the different avenues you can take to ensure your website design meets your expectations and budgets.
One popular option is to use Shopify's built-in themes. Shopify offers a wide range of customizable themes that can be customized to fit your brand and style. These themes come at varying prices, ranging from free to several hundred dollars. Free themes provide a great starting point, but they may lack certain features or require additional customization to meet your requirements. 
On the other hand, premium themes offer advanced functionalities, unique designs, and dedicated customer support. The pricing of premium themes typically ranges from $100 to $400. Additionally, if you have coding knowledge or access to a developer, you can create a custom theme tailored to your specific needs. The cost for a custom Shopify theme can vary significantly depending on the design's complexity and the developer's expertise.
Free vs. paid Shopify plans: Is Shopify really free?
Shopify offers free and paid plans for building websites, but it's important to understand the limitations of the free plan. With the free plan, you can indeed create a Shopify website without any upfront costs. However, it's worth noting that there are significant restrictions in terms of features and functionality. 
The free plan only provides you with the basics, such as a limited number of products, limited access to themes, and no access to advanced features like abandoned cart recovery or gift card creation. If you're looking to create a professional and fully functional website, you'll likely need to upgrade to one of Shopify's paid plans.
Opting for a paid plan allows you to unlock the full potential of Shopify. These plans come with a monthly fee ranging from $29 to $299, depending on your required features and services. The higher-tier plans offer benefits like advanced reporting, lower transaction fees, unlimited products, and more customization options. 
By choosing a paid plan, you can take advantage of all the tools and features that Shopify offers, allowing you to create a successful and scalable online store. Ultimately, while the free plan might be suitable for those just starting out or experimenting, investing in a paid plan is recommended for businesses serious about building a professional Shopify website.
Factors affecting Shopify website costs: Design complexity, customization, and add-ons
Design complexity
One of the main factors that can influence the cost of building a Shopify website is the complexity of the design. The more intricate and unique your design requirements are, the more time and effort it will take for the web designer or developer to create and implement it. Complex designs often involve custom graphics, animations, and interactive elements, which can significantly increase the project's overall cost. It's important to consider the balance between your desired design aesthetics and your available budget.
Customization
Shopify offers a wide range of pre-designed themes and templates that you can choose from. However, if you want your website to have a more tailored and personalized look, customization will be necessary. 
This can involve modifying the layout, color scheme, typography, and functionality of the theme to match your brand identity. Keep in mind that the more extensive the customization requirements are, the higher the cost will be as it will require additional time and expertise from web designers or developers.
Add-ons
Shopify provides a vast collection of apps and add-ons that can enhance the functionality and features of your website. These can include tools for inventory management, email marketing, social media integration, and much more. 
While many add-ons are free or have a one-time payment, some may require monthly or annual subscription fees. It's essential to carefully consider which add-ons are necessary for your business and factor in their costs when calculating the overall expenses of your Shopify website.
Choosing the best option for your budget - how much does it really cost to build a Shopify website?
When it comes to building a Shopify website, the cost can vary significantly depending on your specific requirements and budget. As outlined in this blog post, there are several factors that can affect the total expenses, including the design complexity, customization needs, and additional add-ons. It's important to consider these factors and allocate your budget accordingly carefully.
It's also essential to weigh the options between free and paid Shopify plans. While Shopify does offer a free plan, it comes with limitations, and additional features and functionalities often require upgrading to a paid plan. 
Considering your business needs and long-term goals, you can determine whether a free plan will suffice or if investing in a paid plan is worth it. Ultimately, the decision should align with your budget and the specific requirements of your Shopify website project. Considering these factors, you can make an informed choice and build a Shopify website that meets your needs without breaking the bank.
Build your business website today with B12
Starting a website is the first thing to do when you want to show your business on the internet. B12 helps you make and take care of your website, so you can spend more time helping your customers. You'll have a website that works well on phones and is easy to find on search engines, so people who want your services can see it.
All you have to do is answer a few questions about your business, and our smart computer will make a new website for you really fast. After that, our experts in making things look good, writing words, and making sure your website shows up when people search for it, will make sure your website has everything you need for your industry and business.
Launch a beautiful, professional website in 30 days or less with B12. Start by seeing a free draft in 60 seconds, then work with expert designers and copywriters to personalize and refine it. Finally, launch it and use client-engaging tools like invoicing, intake, contracts, and more to grow your business.
Attract, win, and serve more clients
Receive helpful resources directly to your inbox to help you succeed online.
Spend less time on your website and more time growing your business
Let B12 set up your professional online presence with everything you need to attract, win, and serve clients.
Get started for free