Launch an online presence that makes it simple to attract, win, and serve clients
B12 uses AI and experts to quickly set up your website, scheduling, payments, email marketing, and more.
Get started for free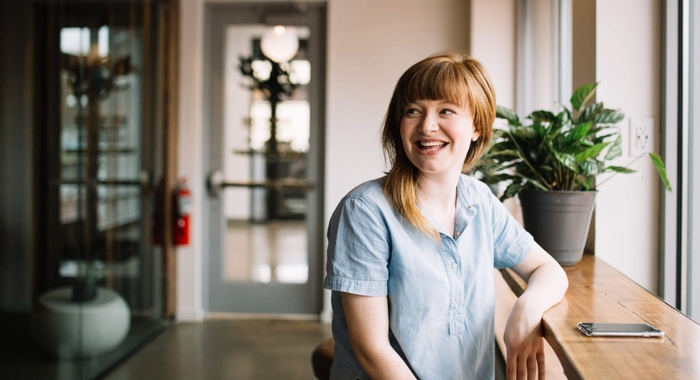 How to choose the best website builder in 2023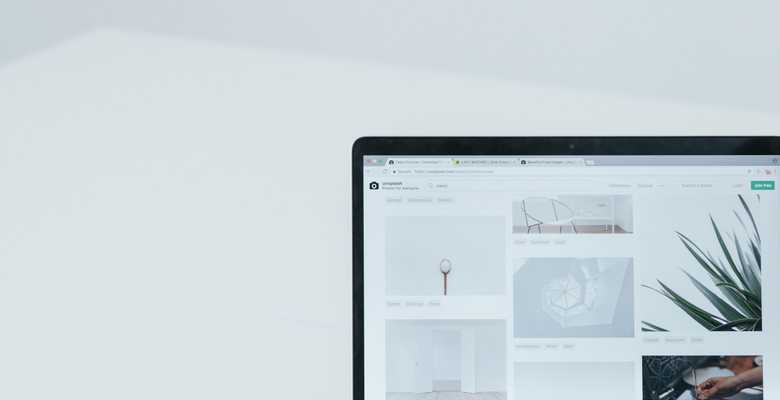 Need a website for your new business ASAP? Learn more about some of the best website builders for small businesses.
---
Need a website for your new business? To help you out, we've put together our picks for the best website builders for small businesses.
Website builders are online services that build your website for you. Rather than having to code everything from scratch (or paying someone else to code everything from scratch), you can create a website you love in just a few hours or days.
If you're ready to create a website for your business, let's get started!
---
The best website builders for small businesses in 2023
1. WordPress.org & WordPress.com
If you haven't heard of WordPress before, then you're probably living under a rock. It's the most popular website builder by a Mount-Everest-sized margin, with one-third of the internet running on WordPress.
So what makes WordPress the website builder of choice? There are a couple of different reasons.
One is the cost; WordPress.org is entirely free (you have to pay for your hosting, though), and WordPress.com starts at just $5/month.
On top of that, it is highly customizable, packed with plugins, and gives you full control of your website.
Even if you're not super familiar with how websites work and don't know how to code HTML/CSS, WordPress might be a bit over your head. It has the steepest learning curve on this list, so be ready to get your hands dirty.
Quick facts
Starting price: $5/month
Who it is for: Businesses that don't mind a learning curve, especially handy for creating blogs.
Free version available: Yes.
2. Wix
Wix is another popular website builder and a favorite among small businesses. It uses a drag and drop style of web building so that you can create a (slightly) customized website in just a few hours.
Wix offers more than 500 templates for websites as well, so you can find one that's right for you without worrying about your website looking too generic. It also offers plenty of features, like invoicing, online store templates, contact forms, and so on.
The downside of Wix, however, is its simplicity. It's easy to outgrow the Wix platform but challenging to move your website elsewhere. So, if you're planning on upgrading your site in the future, you likely need a more flexible solution.
Quick facts
Starting price: $13/month
Who it is for: Small businesses that aren't expecting to grow dramatically (local shops and restaurants).
Free version available: Yes
3. B12
If we may, we'd like to humbly suggest our website builder right here at B12. We've taken a pretty radical approach to web design that gives you the speed and ease of web builders like Wix with the customizability of more sophisticated platforms like WordPress.
How does it work?
To make complicated web design simple, we've implemented the latest tech in automation and artificial intelligence. Using this tech, we can generate your custom website draft in a matter of minutes, for free.
You specify what you want, and as though it were made by Willy Wonka himself, you are presented with your new website (minus the creepy Oompa Loompa songs).
From there, our team of website design experts helps refine your website into your exact vision, sculpting away the excess and adding in the features you can't live without. The resulting site matches the quality of a web design agency with the speed of a modern web builder. And it includes full SEO integration, email campaigning, and more.
We're a little biased, but we think it's just the coolest.
Quick facts
Starting price: $26/month
Who it is for: Small and large businesses that want craftsmanship, speed, and low cost in an all-in-one solution.
Free version available: Yep!
4. Squarespace
Next up is Squarespace, one of the most well-known web builders on the internet. Like Wix, Squarespace's claim to fame is their drag-and-drop approach to web design. You can build your website in an afternoon.
It's not quite as easy to use as Wix, but it's not difficult by any means, either. What sets Squarespace apart from other simple web builders is just how great Squarespace websites look. The fundamental elements and templates effortlessly make great impressions.
The cons of Squarespace come down to the value. You get fewer templates and features than more affordable options. It is built with eCommerce businesses in mind, so other types of companies will find the features lacking.
Quick facts
Starting price: $12/month
Who it is for: Small online shops that value aesthetics.
Free version available: No
5. Duda
Duda is yet another drag-and-drop website builder, but it has some unique features that help it stand out. Designing your site with Duda is simple, and the 90+ templates will give most people plenty to work with.
So here's where Duda gets interesting. They offer a feature called User Journeys, which changes your website slightly depending on who's visiting it. For example, first-time visitors can be greeted by welcome messages and videos, while visitors that are physically near you or your shop will see relevant content.
These features allow you to target visitors automatically, creating a more compelling experience. The downside of Duda, though, is that it doesn't feature any SEO capabilities, which is key to your website's discoverability.
Quick facts
Starting price: $14/month
Who it is for: Small businesses that want something like Squarespace but aren't online shops.
Free version available: No
6. Gator Website Builder
If you're looking for the most lightweight web builder available, there's the Gator Website Builder. Offered by HostGator, it is one of the more popular web hosting services available.
When we say "lightweight," we don't mean it in an insulting way. HostGator is an excellent option for people who need a no-frills, easy to set up solution for their website needs. Gator offers plenty of templates to help you get started and includes everything you need (SSL certificate, hosting, and domain name).
The cons of using Gator are pretty obvious - if you need anything more than the basics, Gator isn't going to suit you very well.
Quick facts
Starting price: $3.46/month
Who it is for: Businesses and individuals who need the bare essentials.
Free version available: No
7. Shopify
Coming in at number six is Shopify, a name synonymous with eCommerce. Shopify is a pure eCommerce website builder, so if you're not an online shop, then you can go ahead and skip to the next option on our list.
For online retailers, Shopify is possibly the simplest and most effective solution available. It runs more like a web app than a web builder, which makes managing your shop, tracking orders, accepting payments, and gathering analytics a breeze.
The two major drawbacks of Shopify are the price (it starts high) and lack of flexibility. Because Shopify uses proprietary software, you'll need to learn an entirely new programming language to customize it.
And you can forget about being able to move your shop away from Shopify, unless you plan on starting from scratch.
Quick facts
Starting price: $29/month
Who it is for: Small and medium eCommerce websites.
Free version available: No
8. SiteBuilder
SiteBuilder is essentially a stripped-down version of Squarespace and Wix. It comes with templates, easy to use building elements, and allows you to put together a generic website or online shop in just a few hours.
What SiteBuilder lacks, however, is the ability to do anything more than that. It doesn't offer integrations with other services (like MailChimp or Zapier) or anything more than basic features (no CSS or social media links).
However, SiteBuilder is also only $5/month, which we think is the perfect price point for what it offers. It includes a domain name, SEO capabilities, and eCommerce support. So if your needs are minimal, SiteBuilder is a cost-effective option.
Quick facts
Starting price: $5/month
Who it is for: Small businesses and shops that want a sleek website without unnecessary features.
Free version available: No
9. MemberPress
MemberPress is a web building plugin that runs on WordPress. As the name implies, MemberPress was created to make designing membership-only websites as flexible as the rest of WordPress.
A "membership-only" website refers to a website that requires people to pay to join. Netflix is an excellent example of this kind of website; you can only access their content through a subscription.
The only negative aspects of MemberPress are related to how limited it is. Since it runs on WordPress, you'll have to be familiar with and tied to WordPress to use it. So long as you don't mind that, though, MemberPress is one of the best (and only) options for your niche needs.
Quick facts
Starting price: $149/year
Who it is for: Businesses that are membership-only.
Free version available: No
10. Strikingly
Strikingly is an attractive, simple, and affordable solution for those in need of a very, very basic site. They take something that would otherwise be bland - a single-page website - and turn it into something, well, striking!
You heard that right, a single-page website. It used to be that all sites had a homepage, About Us page, and a Contact Us page at a minimum. Recently, though, there's been a trend of condensing these different pages into a single page.
Strikingly has embraced this idea by creating a fast web builder for creating these simple websites. If that's all you need, then Strikingly is a great, user-friendly option with excellent customer support.
Quick facts
Starting price: $8/month
Who it is for: Individuals and businesses that need a single-page website.
Free version available: Yes
11. Weebly
When talking about web builders, it may seem odd that Weebly has ended up near the bottom. Weebly isn't a bad option by any means - they offer simple drag-and-drop web building that starts at just $5 a month, and it's flexible enough to be adapted to most businesses' needs.
Weebly offers different pricing plans depending on what kind of website you're trying to build (eCommerce, portfolio, etc.), which makes figuring out which plan to go with pretty easy. They also offer a lot of free features (like storage, domain names, and $100 of Google ads) that come in handy.
The downside of Weebly, though, and why it ended up at the bottom, is that all of these free perks come at a cost. It's less intuitive than other web builders, locks you into the platform, has small fees scattered throughout for extra features, and is just lacking in general.
Quick facts
Starting price: $5/month
Who it is for: Small businesses on a tight budget.
Free version available: Yes
12. Pagecloud
PageCloud comes with a powerful drag and drop editor which, combined with the vast array of beautiful templates, and easy integration with a number of third party apps makes it a popular option for building a website.
Other features of PageCloud include customizable building blocks called Sections that can be added or removed to your page based on your needs, and a vast library of elements like shapes, buttons, icons, forms, image galleries and navigation. PageCloud's Mobile Mode lets you change as little or as much as you want for users accessing your site from a mobile device.
Quick facts
Starting price: $20/month
Who it is for: Small businesses on a tight budget.
Free version available: Yes
The right tool for the job
Picking the best website builder for your small business is all about knowing what your needs are. Understanding the goals of your website should make your decision effortless, and we hope that this article helped you in making your decision!
If you're interested in a scalable, fast, and all-in-one web-building solution, try B12 for free!
Launch your new website in 30 days or less
Try B12 for free, and explore client tools like scheduling, payments, and contracts.
Spend less time on your website and more time growing your business
Let B12 set up your professional online presence with everything you need to attract, win, and serve clients.
Get started for free