Website design
Small business website design best practices
Learn about the best practices for designing a website for your small business. Optimize your website for user experience, search engine optimization, and conversion with these tips and tricks.
9 June, 2023
·
5 min read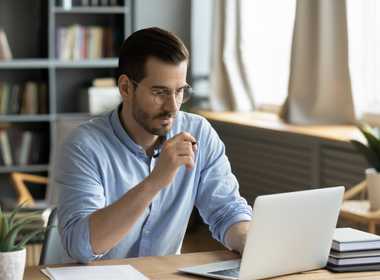 Small businesses are the heart of many communities, providing essential services to customers. Having a successful website is just as important as having a brick-and-mortar store. Small business owners must understand the best practices for website design to create a professional and effective online presence.
A well-designed website can increase credibility, attract more customers, and ultimately lead to increased sales and growth. In fact, businesses that use their websites to engage customers see up to 50% growth. 
In this blog post, we will cover the best practices for small business website design. Whether you're just starting out or looking to improve your current website, this guide will provide valuable insights to help your small business thrive in the digital space. So let's dive in and learn how to build a winning website for your small business!
Importance of having a website for small businesses
Having a website is crucial for small businesses. A website provides a space where customers can find information about your business, products, and services 24/7. It also allows you to showcase your brand personality and establish a strong online presence. Without a website, potential customers may find it difficult to discover your business or consider it unprofessional.
Moreover, having a website can help small businesses compete with larger companies in their industries. It levels the playing field, allowing small businesses to reach a wider audience and compete on a global scale.
Small business website design
Small business website design is an essential aspect of building a strong online presence and attracting potential customers. Investing time and resources in website design can help small businesses compete with larger companies and establish credibility in their industries.
Note that creating a professional website for your small business involves more than just choosing a website builder platform and uploading content. It requires thoughtful planning, designing, and optimizing to ensure that your website meets the needs of your target audience. A well-designed website should be visually appealing, easy to navigate, and optimized for search engines.
Choosing the best website builder for small business
The first step in creating a small business website is choosing the best website builder platform. With so many options available, it can be overwhelming to make a decision. Here are some factors to consider when choosing a website builder platform.
Factors to consider
Ease of use: Look for a platform that is user-friendly and easy to navigate. This will save you time and effort in the long run.
Pricing: There are both free and paid website builder platforms available. Consider your budget when choosing a platform.
Customization options: The ability to customize your website is important in creating a unique online presence for your small business.
Customer support: Look for a platform that offers reliable customer support in case you run into any issues.
Top website builder platforms
Some of the top website builders for small businesses include Wix, Squarespace, WordPress, Shopify, Weebly, and B12. Each platform has its own pros and cons, depending on your needs.
Pros and cons
Wix: Great for beginners, with easy-to-use drag-and-drop features. However, customization options are limited.
Squarespace: Offers beautiful, modern templates but can be more expensive than other platforms.
WordPress: Highly customizable but has a steeper learning curve than other platforms.
Shopify: Good for ecommerce websites, with built-in ecommerce features. However, it can be expensive for small businesses.
Weebly: Easy to use with a drag-and-drop interface but can be limited in terms of customization options.
B12: Best for professional services websites, combines a website editor with expert assistance from designers and copywriters. Offers a free plan for starting out.
Choosing the best website builder platform for your small business depends on your specific needs and budget. Consider the factors above and compare the pros and cons of each platform before making a decision. Remember, your website will be the online face of your small business, so take the time to choose the best platform for your needs.
Planning your small business website
Planning is an essential part of website design and web development. It involves a lot of brainstorming and research. Here are some steps involved in planning your small business website.
Setting goals for your website
Before you start creating your website, you need to define your goals. Ask yourself what you hope to achieve with your website. What primary purpose does it serve? Do you want to increase brand awareness, generate leads, or sell products/services online? Having clear goals in mind will help guide your website design process.
Identifying your target audience
Knowing your target audience is crucial to website design. Who are your customers? What are their needs and interests? What problems do they have that your business can solve? Understanding your target audience will help you create a website that speaks to their needs and wants, and is tailored to their preferences.
Creating a sitemap and wireframe for your website
A sitemap is a visual representation of the pages on your website, while a wireframe shows the layout and structure of each page. Creating a sitemap and wireframe will help you organize your website content and ensure that your design is functional and user-friendly.
Determining necessary features and functionality
After creating a sitemap and wireframe, it's time to determine the features and functionality you want on your website. Do you need a contact form, a blog, a shopping cart, or social media integration? List all the features you need and prioritize them based on your goals and target audience. This will help you choose a website builder that can provide the necessary features and functionality.
Choosing a professional website design
Having an attractive and professional website design is essential for small businesses to make a positive impression on potential customers. Here are some best practices for choosing the right design elements.
Color scheme and font
Choosing the right color scheme and font is crucial for creating a visually appealing design. The color scheme should reflect your brand identity and be consistent throughout the website. The font should be legible and easy to read on all devices.
High-quality images and graphics
Using high-quality images and graphics can make a significant impact on the overall look and feel of your website. It is crucial to ensure that the images and graphics are relevant to your business and do not slow down the website's loading speed.
Responsive design
Most people now access websites on mobile devices, so it is crucial to have a responsive website design that adjusts to all screen sizes. A responsive design ensures that your website is accessible to everyone, regardless of the device they use.
User-friendly navigation
Creating a clear and concise navigation bar can significantly improve the user experience and make it easy for visitors to find what they need. It is essential to keep the navigation menu simple and organized, with no more than 7-8 categories.
By following these best practices for website design, small businesses can create professional and visually appealing websites that attract and retain potential customers. Remember, your website is often the first impression a potential customer will have of your business, so it is crucial to make it a good one.
Optimizing your small business website for search engines
Because millions of websites are available at the click of a button, small businesses need to stand out from the crowd. This is where search engine optimization (SEO) comes into play. By optimizing your website, you can improve your search engine ranking and drive more traffic to your own site.
Importance of SEO for small businesses
SEO is crucial for small businesses, as it helps them compete with larger companies in the online landscape. With the right SEO strategies, small businesses can increase their visibility, attract more potential customers, and ultimately, boost their sales.
Conducting keyword research
Keyword research involves identifying the phrases or words that potential customers might use to find your website. By integrating these keywords into your website's content and meta tags, you can improve your search engine rankings. You can use tools like Google Keyword Planner, Ahrefs, or SEMrush to identify relevant keywords for your business.
Building backlinks to improve website authority
Backlinks are links from other small business websites to your web pages. When a high-authority website links to your website, search engines consider it as a vote of confidence in your site's credibility. This improves your website's domain authority, which in turn boosts your search engine ranking. You can build backlinks by creating valuable and shareable content, guest blogging, or leveraging social media platforms.
Launching and maintaining your small business website
After designing your website, it's time to launch it into the online world. However, before launching it, it's essential to test your website's functionality to ensure that it is working properly. Test each page's load speed, click on links and buttons, and check that all the contact forms are submitted correctly.
Steps to launch your website
Once you have tested your website, it's time to launch it. The first step is to find a suitable web host to host your website. There are many reliable hosting providers available in the market. You should choose one that offers reliable services, good customer support, and affordable pricing.
After finding a host, you need to publish your website files to the web server. You can do this using an FTP client or through your website builder's publishing tool. Once your website is live, double-check that everything looks and works correctly.
Continuous website maintenance and updates
Maintaining your website is an ongoing process that you should not overlook. Regularly monitoring and updating your website is essential to ensure that it's up to date with the latest technologies and is secure from cyber threats.
Updates include website backups, updating plugins, and software, and fixing any issues that arise. If you have limited technical expertise, it's best to hire an experienced web developer to handle this for you.
Measuring website performance and making improvements
It is not enough to launch your website and forget about it. Website performance is critical, and you should continuously monitor it to make improvements. You can use website analytics tools to track website traffic, user behavior, and other performance metrics.
Based on your website's performance, you can make improvements such as improving website speed, enhancing user experience, and adding new features. These improvements will help you to attract more visitors, retain existing visitors, and improve your website's performance over time.
Design a professional website with B12
Your website serves as the gateway to making your small business more visible to potential customers. That's why it's crucial to find the right partner with the right solutions. 
Launch a beautiful, professional website in 30 days or less with B12. Start by seeing a free draft in 60 seconds, then work with expert designers and copywriters to personalize and refine it. Finally, launch it and use client-engaging tools like invoicing, intake, contracts, and more to grow your business.
Attract, win, and serve more clients
Receive helpful resources directly to your inbox to help you succeed online.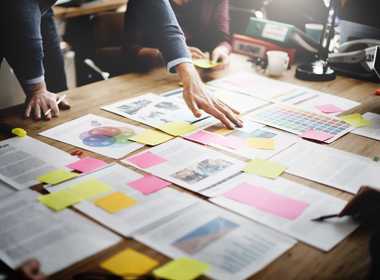 Looking for alternatives to PayPal for accepting online payments? Check out our comprehensive guide on the best PayPal alternatives.
Read now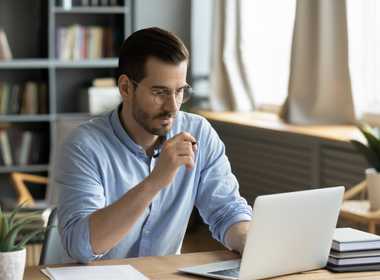 Learn how to build a professional website for your independent consulting business with our step-by-step guide. From choosing a domain to optimizing for SEO, we've got you covered!
Read now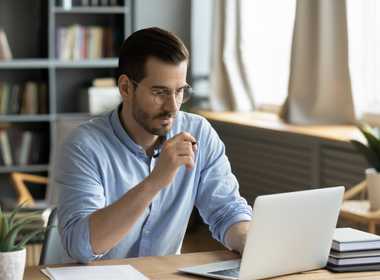 Discover the best DIY website builder for your small business needs with this comprehensive guide, including pros and cons of each platform. Make an informed decision and create a professional website...
Read now