Website design
How do you ensure a website is ADA-compliant?
Learn more about ADA best practices to make your website readable, navigable, and inclusive for everyone.
28 March, 2023
·
3 min read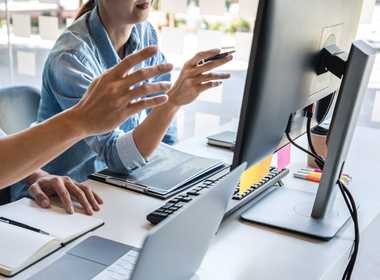 Is your business' website just as accessible to someone with a disability as it is to others? That's the fundamental question posed by Americans with Disabilities Act Standards for Accessible Design (ADA), and an issue catching an increasing number of small businesses off guard.
With the number of ADA compliance lawsuits (and associated fines) increasing annually, it's time to audit your website with accessibility in mind.
Not sure where to start with web accessibility? ADA best practices are fundamentally about making your website readable, navigable, and inclusive for everyone. 
The essence of web accessibility
In the real world, accessibility is about ensuring all people of all abilities can reasonably access and navigate your business for equal access to your products or services. This may mean a wheelchair ramp entrance, service dog allowances, or audio cues at the automatic checkout.
On the web, it's much the same. The Web Accessibility Initiative, an incredible resource on accessible web design, describes it as developing websites, tools, and technologies so people with disabilities can use them. Specifically, it ensures that people with disabilities can perceive, understand, navigate, interact, and contribute online.
Disabilities that can affect access include auditory, neurological, visual, speech, and physical, among others.
Why ADA compliance matters
As per the ADA, "Inaccessible web content means that people with disabilities are denied equal access to information. An inaccessible website can exclude people just as much as steps at an entrance to a physical location." 
But it's not just about exclusion. ADA compliance matters to your business in more ways than you may expect.
It matters to your target audience
First and foremost, it matters to your target audience. If certain people can't access your website because of a disability, it becomes an equality issue. 
For example, someone with a vision impairment should have the same access to information presented on your website as someone without an impairment. Whether they use a screen magnifier or a screen reader, your website should be able to relay the same information as if they had no impairment.
It matters for business growth
Secondly, there is a powerful business case to be made about ADA compliance because it is about making your website accessible to more people, which could translate into more conversions. 
Web design should always work to convert, whether it's pop-ups and hero images or closed captions and alt-text fields. Following ADA best practices can have a direct impact on lead generation.
It matters under the law
Finally, ADA compliance matters because it's the law. Just like restaurants and other brick-and-mortar businesses are liable if they are not wheelchair accessible, a non-compliant website could also put you at risk.
According to one legal analysis, there were a record number of website accessibility filings in courts in 2022 — 3,225 in total. The report also found that the number of lawsuits is increasing annually, with a substantial 12% increase over 2021's filings.
Although estimates vary, if your website is slapped with an accessibility demand letter under the ADA Act, you may face a hefty fine between $55,000 to $75,000, according to Search Engine Journal.
If you are facing a lawsuit, there are also legal fees, settlements, and website updates to consider. The Bureau of Internet Accessibility places a conservative price tag for legal fees alone at $5,000.
How to make your website accessible and ADA compliant
Despite the importance of building ADA best practices into your website, there are no hard and fast rules about what qualifies as a complaint vs. a non-compliant website. 
The general requirement from the ADA is that your business website must provide effective, non-discriminatory communication.
Your site must "ensure that the programs, services, and goods that [you] provide to the public—including those provided online—are accessible to people with disabilities."
As a general guideline, this makes sense, but what does this mean in practice?
Adopt contrasting colors
Use contrasting colors to help make your website more legible for people with limited vision or color blindness. For example, black text on a white background is more readable than light gray text on a dark gray background. 
Add text alternatives (alt text) to images
Spending time updating alt text on images isn't just useful for SEO; it's also valuable for website accessibility. When visitors use assistive technologies, like screen readers, to access your site, the alt-text field is a way to explain the context of images and photos.  
Instead of ignoring the alt-text field or stuffing it full of keywords, use this field to accurately explain the image in a way that would make sense if read aloud.
Add captions to videos
You may have noticed many YouTube videos have started applying video captions as the default setting. This makes content more accessible for people with hearing impairment.
If your website incorporates a video component, you'll want to follow YouTube's lead by adding captions to convey the information displayed visually. 
Add labels on forms and error indicators
For those with disabilities, filling out, understanding, and submitting online forms can be significantly challenging.
The ADA recommends adding labels to forms so that screen readers can process them (as an example, adding text that says "full name" in the field that requires that information). It also suggests providing clear instructions for completing the form and error indicators.
Incorporate keyboard-only navigation
Not all users can navigate the web with the movement and click of their mouse. Instead, they rely on keyboard-only navigation to move from one page to the next and then move through that page.
Ensure that your website allows for keyboard-only navigation. Then, don't forget to test that ability when adding new pages or components. 
Content compatible with assistive technology
A growing number of technologies are available today that help people with disabilities access the internet. These include screen readers, closed captions, screen magnification, and speech recognition software, to name a few.
To better serve those with disabilities, you'll want to ensure your website is compatible with one or more of these services. At the bare minimum, it should make sense when accessed with a screen reader, but the more compatible it is with these technologies, the better.
The above list of accessibility best practices is by no means exhaustive. For more detailed information on how to make your website more accessible, the Web Accessibility Initiative (WAI) and the ICT Accessibility 255 Guidelines are excellent resources. 
Build on a foundation of ADA best practices
Designing from the ground up with accessibility best practices is always the most efficient path toward ADA compliance.
B12 is the first step toward compliance and providing a great experience for users. Our AI-powered web design platform has Web Content Accessibility Guidelines (WCAG) baked into its algorithm and our expert designers are well-versed in accessibility best practices.
B12 also offers third-party integration with accessiBe, the leading automated solution to streamlining ADA compliance. Once you've taken over the design in the B12 Editor to add your own elements, copy, and branding, accessiBe is a simplified way to ensure your website is inclusive.
Explore professional, AI-powered website design for businesses with B12 today. Get started for free in 60 seconds.
Get your website built by experts
Launch a professionally designed business website with help from B12 experts. Log in and make DIY changes anytime.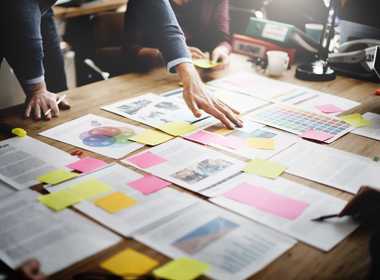 Looking for alternatives to PayPal for accepting online payments? Check out our comprehensive guide on the best PayPal alternatives.
Read now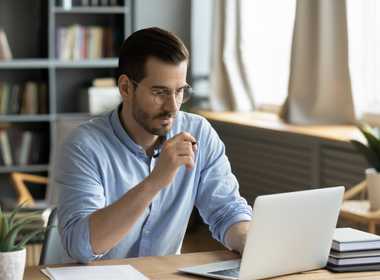 Learn how to build a professional website for your independent consulting business with our step-by-step guide. From choosing a domain to optimizing for SEO, we've got you covered!
Read now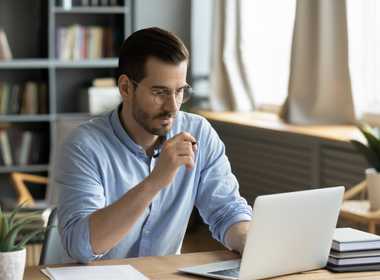 Discover the best DIY website builder for your small business needs with this comprehensive guide, including pros and cons of each platform. Make an informed decision and create a professional website...
Read now