Launch an online presence that makes it simple to attract, win, and serve clients
B12 uses AI and experts to quickly set up your website, scheduling, payments, email marketing, and more.
Get started for free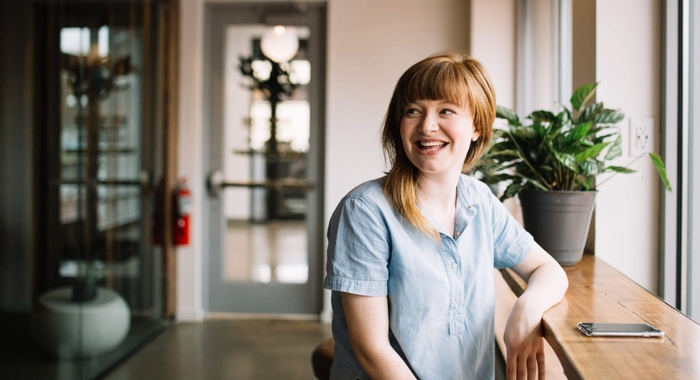 What's the best DIY website builder for small business? (pros and cons)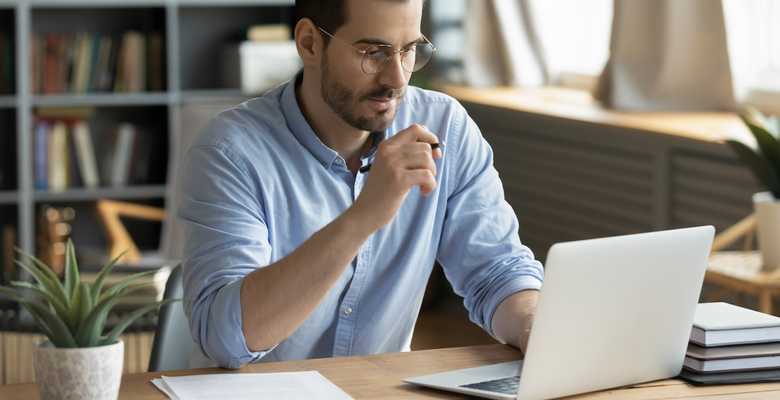 Discover the best DIY website builder for your small business needs with this comprehensive guide, including pros and cons of each platform. Make an informed decision and create a professional website without breaking the bank.
---
Having a website for your small business has become more than just a mere option. It has become a necessity. But building a website from scratch can be time-consuming. It can be costly. 
This is where DIY website builders come in. They offer entrepreneurs a cost-effective and time-efficient approach to creating a website. It's no surprise that more than 30% of small businesses use DIY website builders to create their site. 
But you might be wondering, which website builder is best for your small business? In this blog post, we will be exploring the top DIY website builders available for small businesses. Sit back, relax, and let us help you navigate the world of DIY website builders.
DIY website builders
Having a website allows small businesses to establish their online presence. It lets them reach out to a wider audience. However, not all small businesses have the budget to hire a professional developer. This is where DIY website builders come in handy, offering a cost-effective alternative for building a website.
What are DIY website builders?
DIY website builders are online platforms that allow users to create and customize their websites without any coding knowledge or experience. These platforms usually offer a user-friendly interface. They feature drag-and-drop tools and pre-designed templates. These allow for easy customization. DIY website builders are an excellent option for small business owners. You can opt for a DIY builder if you want a professional-looking website without the hassle of hiring a developer.
Importance of having a website for small businesses
Having a website helps establish credibility, reach out to a wider customer base, and increase sales. With a website, small businesses can showcase their products or services. They can provide contact information and even sell their products online. Moreover, having a website allows customers to find small businesses easily through search engines. These include Google, Bing, and Yahoo.
Top DIY website builders for small business
There are countless website builders available in the market. But not all of them are suitable for small business owners. Here are the top website builders that are specifically designed for small businesses.
Wix
Wix is a popular website builder. It offers users a drag-and-drop interface. This allows them to design their websites quickly and easily. Additionally, Wix provides over 500 customizable templates, making it easier for businesses to create a professional-looking website.
Squarespace
Squarespace is another highly-rated website builder for small businesses. It is ideal for businesses that require a visually appealing website and don't have any coding backgrounds. Squarespace offers users a range of customizable templates that are optimized for mobile devices. Additionally, it provides users with tools to manage their SEO, blog, and email marketing in one place.
WordPress
WordPress is a leading website-building platform. It powers over 40% of all websites on the internet. It's ideal for small businesses requiring a high level of flexibility and control over their websites. WordPress offers users thousands of customizable themes and plugins to create a unique website. However, WordPress requires knowledge of coding, making it a more challenging option for beginners.
Weebly
Weebly is a popular website builder and eCommerce platform. It offers users over 50 customizable templates to design their websites, as well as the ability to sell products online. Weebly also features a drag-and-drop interface. This makes it easy for users to create and publish their websites quickly.
B12
B12 is a powerful all-in-one platform. It offers an easy-to-use website editor. Its AI-powered builder is most suitable for professional services small businesses that want to gain a broader reach. B12 makes it easy for you to create visually appealing websites that perfectly match your branding. Best of all, you can launch your professional site in just 30 days or less. This makes the entire website-building process hassle-free and effortless. 
Each of these website builders offers different features and benefits. Choosing the right one depends on several factors. These include the business owner's individual needs and preferences.
Pros of DIY website builders
Website builders are a cost-effective solution for small businesses. Here are some of the other advantages that come with using a website builder.
Ease of use
Using a website builder is easy. The platforms are designed in a way that allows anyone to build a website. This is regardless of their technical expertise. Most website builders utilize a drag-and-drop interface. This makes it easy to add and arrange content on the website.
Customization options
Website builders offer a range of templates and themes that can be customized to fit a business's brand image. This can help to make the website look professional and unique. Additionally, the builders come with built-in design tools that provide further customization. This makes it possible to add custom images, animations, and videos.
Quick launch times
With website builders, small businesses can have a website up and running in a matter of hours. Contrastingly, building a custom website can take weeks or months. This is ideal for businesses that need to establish an online presence quickly and start generating leads.
Cost savings
Perhaps the biggest advantage of using a website builder is the cost savings. Traditional website development can cost thousands of dollars. This can be a significant expense for small businesses. Website builders, on the other hand, are affordable and offer different pricing plans, allowing businesses to choose a package that fits their budget. With some website builders, businesses can even build a website for free, although the features and functionality available with a free package may be limited.
Cons of DIY website builders
Limited customization options
One of the major drawbacks of using a DIY website builder is the limited customization options. Most website builders offer a set of pre-designed templates. These can be customized according to your preferences. However, customization is often limited. Typically, you can only change the colors, fonts, and images. If you want to add custom features or create a unique design, you may have to rely on plugins or hire a developer.
Limited functionality
Another limitation of DIY website builders is the limited functionality. Most website builders come with a set of built-in features. But they may not offer all the features that you need. For example, you may need to integrate a custom payment gateway or create custom forms that are not supported by the website builder. In this case, you may need to hire a developer. They'll be able to custom code the features you need.
Dependence on the website builder
Using a DIY website builder means that you rely on the website builder for site maintenance and support. If the website builder experiences downtime, your website will also be offline. Additionally, imagine if the website builder decides to discontinue their services or if they go out of business. Then you will have to move your website and content to a new platform.
Learning curve
It may seem easy to just use a website builder to create a website. But there's still a learning curve involved. Most website builders offer a drag-and-drop interface. But you still need to learn the ins and outs of the platform. Additionally, let's say you want to customize your website or use advanced features. In turn, you may need to learn basic HTML, CSS, or JavaScript. This can be time-consuming. And it may require additional resources such as tutorials or online courses.
While DIY website builders offer many benefits, they also have their limitations. Small business owners should evaluate their specific needs and budget before selecting a website builder. The cost of using a website builder may seem low. But it may end up being more expensive in the long run if you need to hire a developer or move your website to a different platform. Overall, using a website builder is a great option for small business owners who are just starting and have limited resources.
Key features to consider when choosing a DIY website builder
When selecting a website builder, consider certain features to ensure you get the best value for your investment. Below are some critical factors you should consider.
User-friendliness
An advantage of using a DIY website builder is its user-friendliness. The website builder you choose should have an intuitive interface that doesn't require professional programming skills to use. Ensure the website builder offers drag-and-drop functionality, pre-built templates, and customizable designs to simplify the website building process.
SEO features
Search engine optimization (SEO) is critical. And your small business website is no exception. The website builder should offer SEO features, such as meta tag editing, automatic Sitemap generation, and keyword analysis, to help you optimize your website for search engines.
Mobile responsiveness
More than 50% of internet traffic comes from mobile devices. So it's essential to choose a website builder that offers mobile responsiveness. This feature ensures your website will be optimized for mobile devices and displays correctly across all screen sizes. Consequently, you'll be able to increase your website's accessibility and user engagement.
Carefully considering these key features will ensure you choose the best website builder for your business.
Final verdict: Best DIY website builder for professional service small business
So which builder is best for professional services?
Key factors to consider
In making this decision, we considered various factors that are important to professional services. We looked into ease of use, affordability, flexibility, customization, customer support, and features.
Our top recommendation
The best DIY website builder for professional services is B12. 
B12 specifically caters to professional service small businesses, including accountants, mortgage brokers, and lawyers. It offers an intuitive drag-and-drop interface, extensive library of templates, and powerful website-building tools. With these, B12 offers the perfect balance of ease of use and customization.
In addition to an impressive set of features, B12 also offers responsive customer support, ensuring that your website will always be up and running smoothly. Plus, at a price point that suits most small business budgets, B12 is the ideal choice for professional service providers who want to create a solid website in no time.
Count on B12 to launch your website
While there are plenty of other website builders on the market that are tailored toward small businesses, B12 provides the best value for money and the most flexibility for professional service providers. Ultimately, which DIY website builder you choose will depend on your business's specific needs and goals. However, with B12, you can enjoy all the advantages of having a professional-looking website without breaking the bank or needing any prior technical expertise.
Launch a beautiful, professional website in 30 days or less with B12. Start by seeing a free draft in 60 seconds, then work with expert designers and copywriters to personalize and refine it. Finally, launch it and use client-engaging tools like invoicing, intake, contracts, and more to grow your business.
Attract, win, and serve more clients
Receive helpful resources directly to your inbox to help you succeed online.
Spend less time on your website and more time growing your business
Let B12 set up your professional online presence with everything you need to attract, win, and serve clients.
Get started for free