Build a better website in seconds
Create a website that wows potential clients and helps you sell your services online. B12's free AI-powered website builder, website templates, and easy-to-use editor help you establish a professional online presence you can be proud of.
Create my free website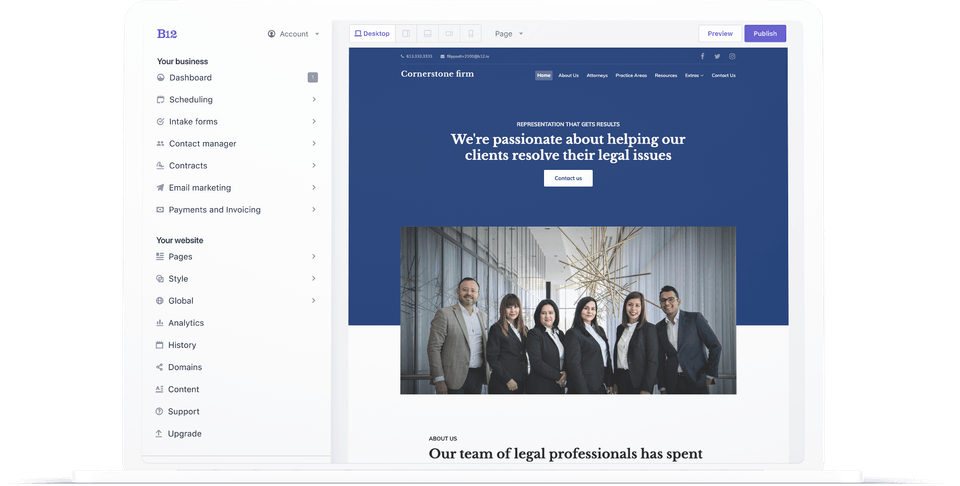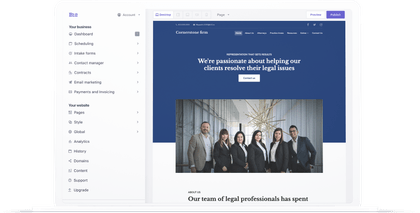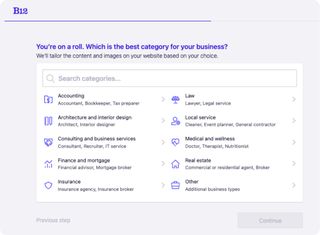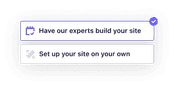 Generate a website 15x faster
Using artificial design intelligence, B12's website builder lets you spend more time focused on your firm and less time working on your website. Answer a few questions about your business and get your own website draft, complete with industry-specific images and copy, ready for you to customize.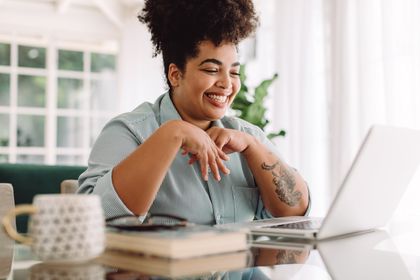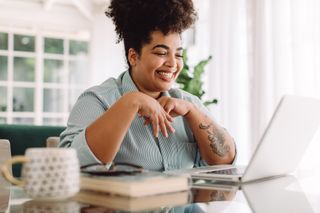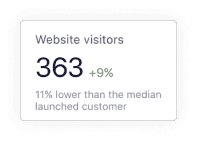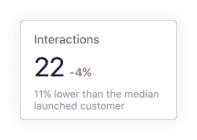 Make a professional first impression
Choose from a library of themes, color palettes, and fonts to create a modern, credible website that shows off your unique brand and helps you outshine your competition.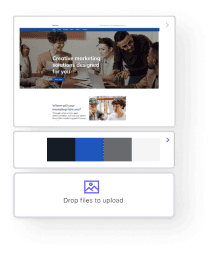 Make edits in just a few clicks
B12's website editor makes editing web content and page layouts a snap. Just click on the elements you want to change and watch in real time as updates to your draft get made. Add your own images and content or find the perfect stock images to make your site truly reflect your strengths.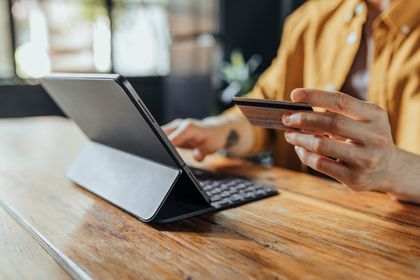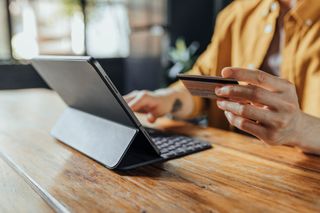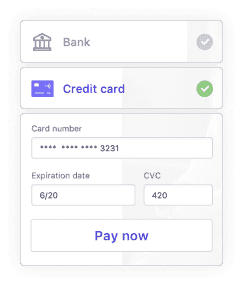 Built-in tools to help you sell services online
Make selling online easy with layouts that merchandise and categorize your services like an online store. Visitors can buy service packages or schedule a consultation on-site, helping you secure more clients with less effort.
See how other professionals have grown their business online with B12
Barbara Bartelsmeyer
Partner / COO, Action Logistix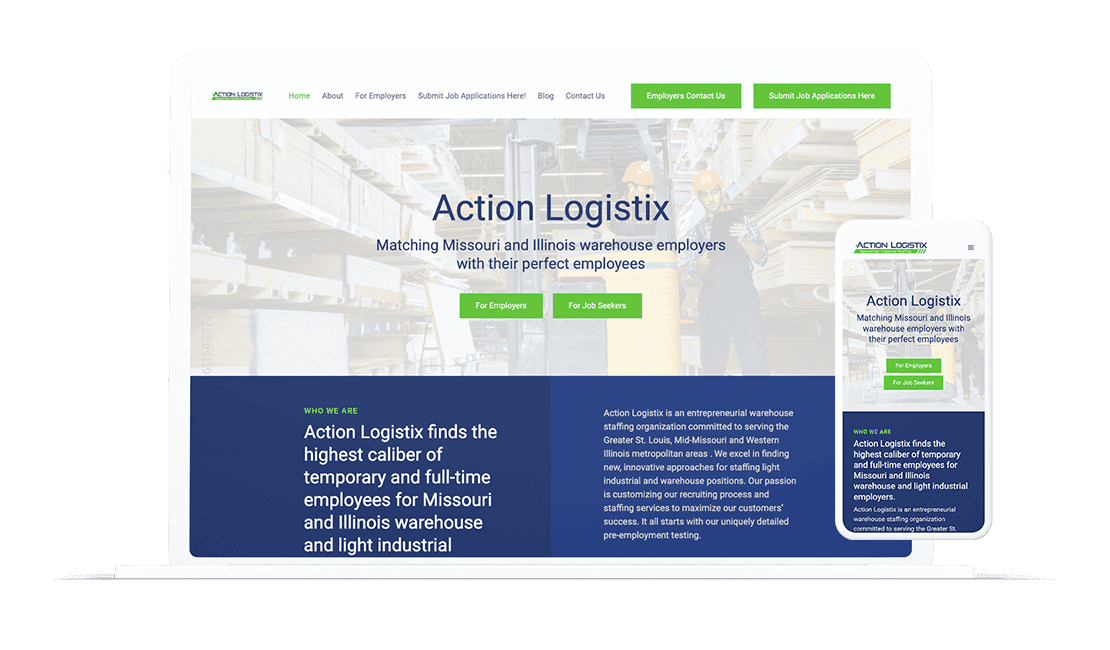 I can make [website edits] myself, and it's as simple as working in a Word document. If I need more help, I'll email the B12 team and within 24 hours, boom, it's done. B12 has an amazing team of people who just make it so easy.
Barbara Bartelsmeyer
Partner / COO, Action Logistix
Read Barbara Bartelsmeyer's story
Jia Junaid
Founder, Atlas Law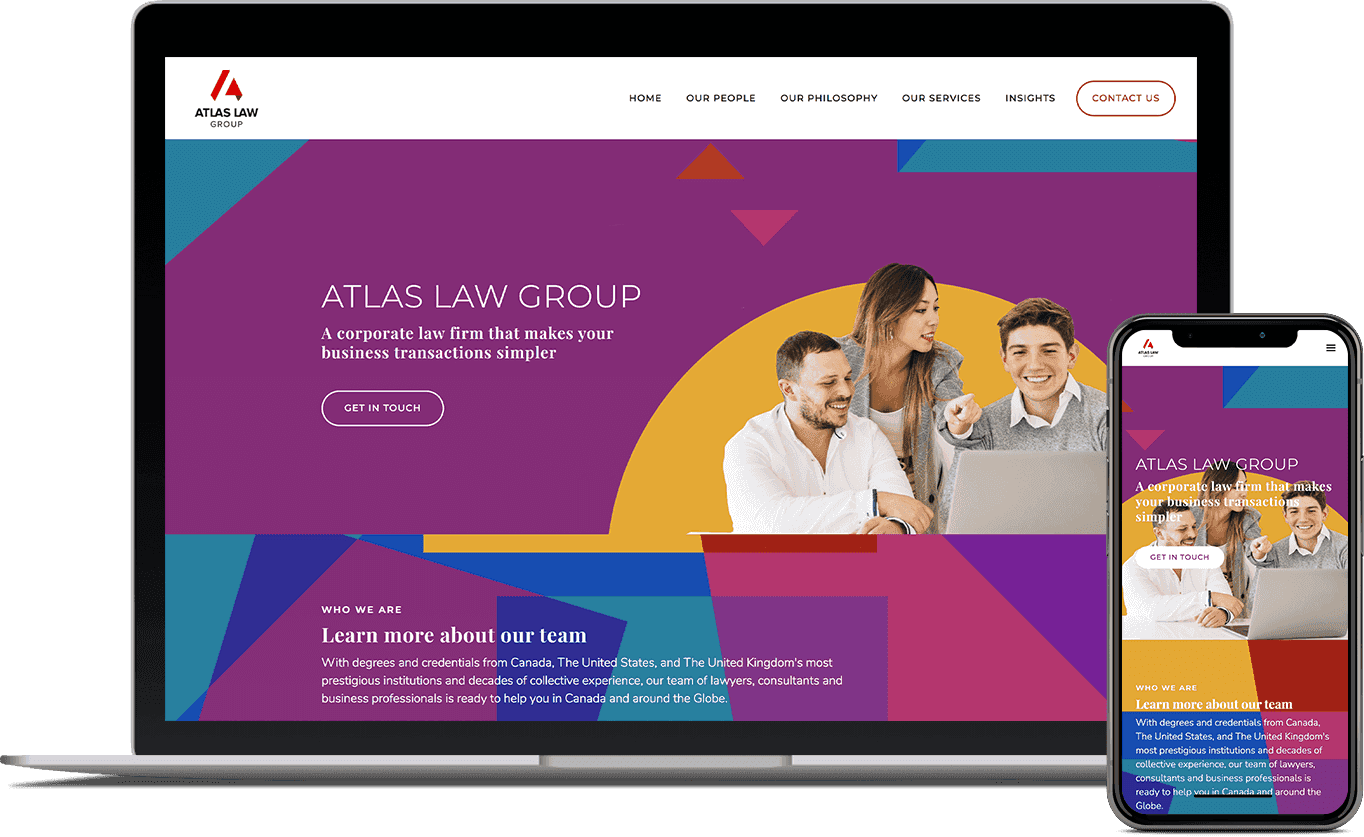 I love that B12 prompts me to update certain [website] features and add integrations like online scheduling to increase efficiency in my law firm. These recommendations are often things that I would have never considered but have proved to be incredibly useful.
Jia Junaid
Founder, Atlas Law
Read Jia Junaid's story
Anthony Bell
Founder and Managing Partner, The Bell Group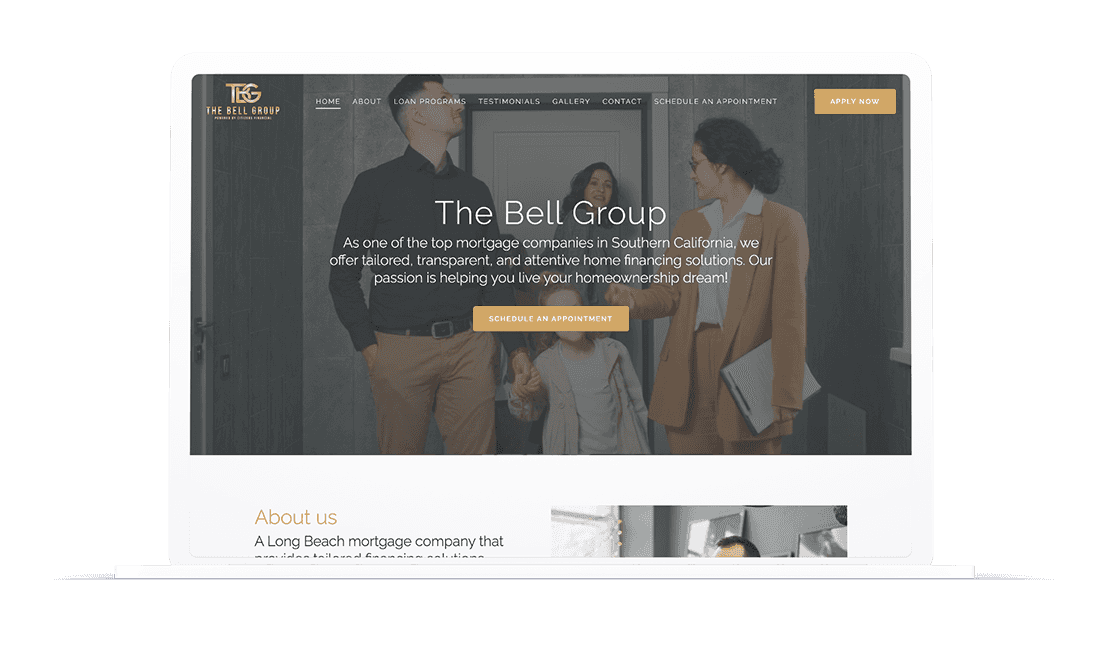 With B12, the quality is 10/10. I feel like I got the finished product of building a site from scratch, but it was way easier.
Anthony Bell
Founder and Managing Partner, The Bell Group
Read Anthony Bell's story
Heather Carnes
Founder, Envision HR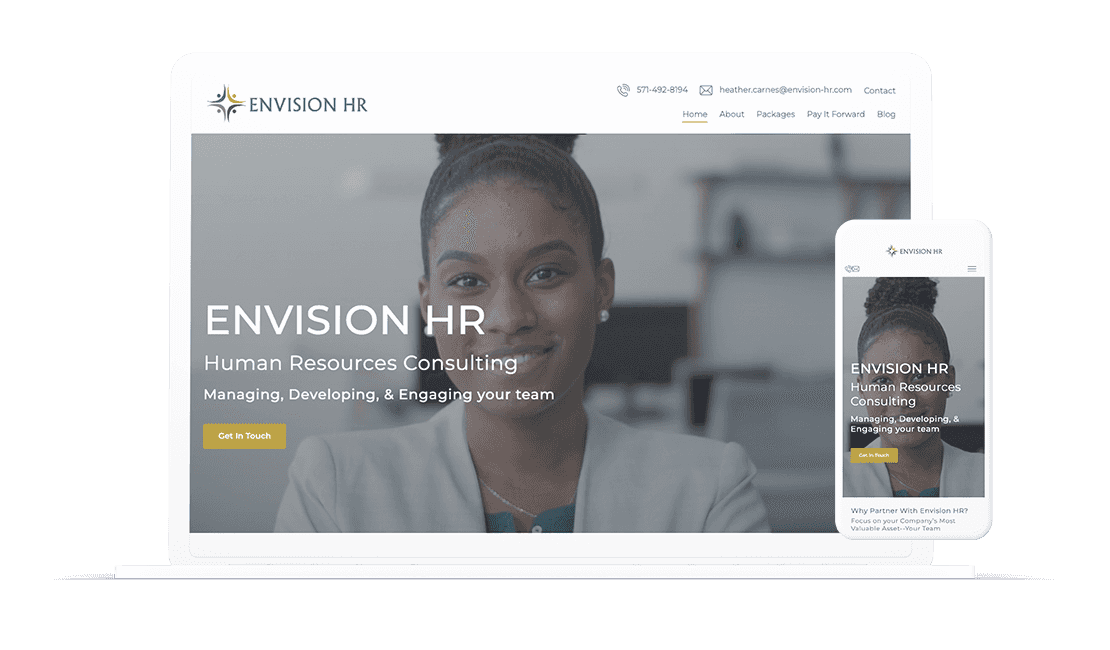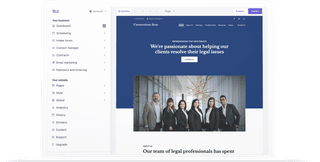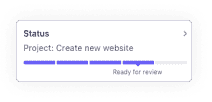 Beautiful websites on any device
Websites built by B12 and the B12 website editor are mobile responsive. Whether on desktop, tablet, or phone, your site will render beautifully for visitors and you'll be able to easily make updates on the go.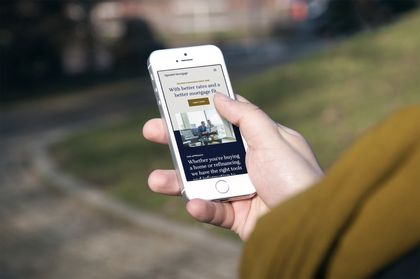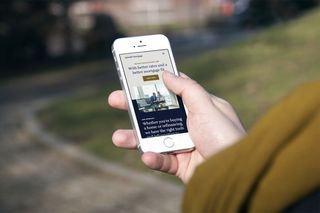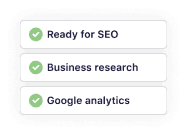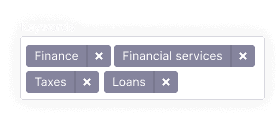 Design optimized for search engines
B12 websites help your business get found online. Built-in SEO tools mean page layouts, content structure, and loading speed follow best practices for search engine optimization. That means your entire website is search-friendly, no coding knowledge required.
Frequently asked questions about the B12 website builder
Yes! B12 can help you secure a custom domain and includes web hosting. If you don't need a custom domain, the free version of the B12 website builder provides you with a free domain. But if you want a more professional business website, we suggest a branded domain, which the team at B12 can help you secure.
Absolutely. The B12 website builder is more than just a website builder to easily create professional-looking landing pages. A subscription to B12 also includes marketing features and advanced features like contact forms, booking services, email marketing, and on-page conversion tools. It's designed to be an all-in-one platform to help you attract, win, and serve your clients online.
B12 currently does not enable the migration of a website from other website builders. When you purchase the B12 copywriting, design, and launch package, our experts and support team will discuss your current site with you and work to recreate any elements you want to maintain.
B12 free website builder is designed to help service providers create a professional website to showcase their expertise. We help firms, consultancies, and brokerages sell their services online, the same way an online store sells products, making B12 the best website builder for service professionals. B12 websites do not come with the tools to support inventory, shipping, or other features traditional online retail business needs. To create an online store to sell merchandise, we recommend one of many website builders on the market designed to help small business owners sell products.
Definitely. When you create your small business website using the B12 website editor, you can be confident it leverages the latest in website security. We go beyond providing a SSL (secure sockets layer) certificate to ensure all sites have a TLS (transport layer security) certificate. The successor protocol to SSL, TLS is an improved version of SSL and is known to be more secure.
Powered by the latest in artificial intelligence (AI) technology, B12 can create a free website in a matter of seconds. You'll be asked a few questions about your business and a draft site will be created with copy and imagery applicable to your industry. Using your website draft as a starting point, you can then use the B12 website editor to customize your site. While the B12 editor is not classified as a drag-and-drop editor, changes can easily be made in the left panel and appear in real time on the right within the section or landing page you're updating.
Yes! B12 integrates with third-party applications, software, and business solutions. Here is a list of some of our most common integrations. If you want to integrate with a product not currently listed, feel free to contact us at hello@b12.io and we'll let you know if integration is possible.
In today's digital-first world, having a website is vital for business growth. The B12 website builder helps you create a website that has all the ingredients and marketing tools to make the experience with your site more professional and engaging. With design features and tools that help your business organize and promote your services, visitors will understand at a glance what you offer and be able to learn more or purchase, without unnecessary back and forth. You'll connect with more leads, secure new clients faster, and get more time back in your day to do the work you love.
The best website builder for professional services
Take the stress out of website building, and in just a few clicks, build a website with all the features you need to better attract, win, and serve your clients online.