Launch an online presence that makes it simple to attract, win, and serve clients
B12 uses AI and experts to quickly set up your website, scheduling, payments, email marketing, and more.
Get started for free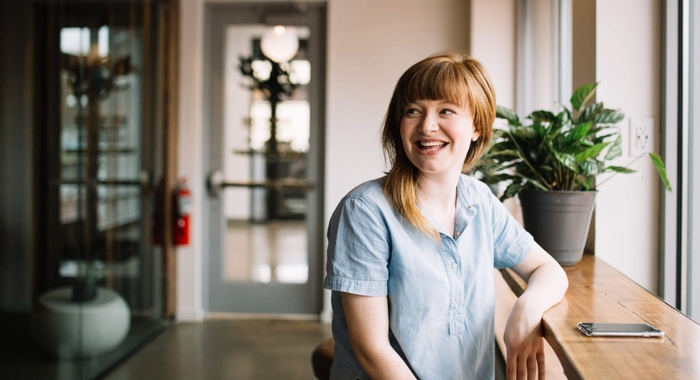 How to start offering services as an accounting consultant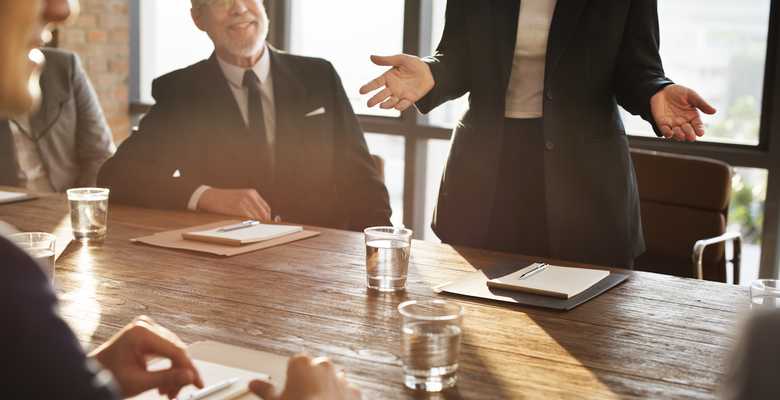 Learn how to start your career as an accounting consultant with our comprehensive guide. From building your skills to finding clients, we cover it all.
---
Do you have an interest in numbers, a love for detail, and a willingness to help people make the most of their financial resources? Do you have experience in accounting, tax preparation, or bookkeeping? Then becoming an accounting consultant could be an ideal career choice for you.
Accounting consultancy offers a high degree of flexibility and independence. Plus, you can find plenty of opportunities for growth and development.
Read on to learn the steps you need to take to become an accounting consultant. We'll also provide tips on how to win clients and grow your business. So get ready to take your passion for numbers to new heights as we explore the world of accounting consultancy.
Why becoming an accounting consultant is a good career choice
Accounting consultants are highly sought-after professionals in the business world. They are skilled in managing, analyzing, and interpreting financial data. They provide insights and recommendations, which, in turn, help businesses optimize their operations, manage risks, and increase profitability.
There's a wide range of opportunities for growth and development if you pursue a career in accounting consulting. For example, do you want to work for a consulting firm? Do you want to start your own practice? Perhaps you want to work as an independent consultant? You have plenty of options to choose from. 
Businesses rely on data-driven decision-making. And the demand for accounting consultants is expected to grow in the coming years. This makes it a stable and secure career choice.
Overview of required skills for accounting consultant jobs
Accounting consulting requires a high level of technical skills and knowledge, which is why education and certification are crucial steps in becoming an accounting consultant. Most employers require a bachelor's degree. This could be in accounting, finance, or a related field. Some may prefer candidates who have a master's degree or professional certification. Examples include Certified Public Accountant (CPA) or Certified Management Accountant (CMA). These credentials increase your credibility. Plus, they demonstrate your commitment to the profession and your willingness to stay up-to-date with the latest trends and best practices.
In addition to technical skills, successful accounting consultants possess strong communication, analytical, and interpersonal skills. Accounting consultants work closely with clients, executives, and other stakeholders. They provide advice and solve complex financial issues. That's why they must be able to communicate effectively. Active listening and good communication can build trust with their clients. You need to be able to build strong relationships with clients. In the long run, this makes you more likely to succeed and grow your businesses.
Steps to becoming an accounting consultant: education, certification, and experience
Education
You must obtain the necessary education to become an accounting consultant. Most companies require consultants to have at least a bachelor's degree in accounting, finance, or business administration. It is essential to be knowledgeable in accounting principles, auditing standards, bookkeeping procedures, and taxation regulations. Continuing education courses and certifications are also vital. These help consultants stay up-to-date with the latest trends, technology, and legal issues.
Certification
Certifications can help accounting consultants stand out from the competition. Many certifications are available. Certifications such as CPA and CMA require candidates to pass a comprehensive exam and meet educational and experience requirements. Obtaining certification demonstrates a commitment to expertise in accounting and enhances credibility and trust.
Experience
Experience is another crucial aspect of becoming an accounting consultant. Working as an accountant in the finance industry or other related fields can provide consultants with valuable experience and insights into clients' needs. Additionally, working under senior consultants allows individuals to learn about the consulting process and consult on real-world cases. This experience is a valuable asset when consulting with clients as a consultant.
The combination of education, certification, and experience creates a solid foundation for a successful accounting consultant. These factors can set a consultant apart and demonstrate their expertise and credibility. 
Identifying your niche: which accounting services are you best suited to offer?
Identifying your niche is crucial, as this helps determine the types of clients that a consultant is best suited to serve. There are several accounting services that consultants can focus on. These include tax preparation, financial statement preparation, and bookkeeping. It also includes forensic accounting, business valuation, and auditing, among others. Select a niche that aligns with your skills, experience, and expertise.
Tax preparation
Tax preparation may be a good niche for those who are detail-oriented and well-versed in tax laws and regulations. Tax consultants help clients to navigate complicated tax requirements and to minimize their tax liability. Additionally, tax consultants can advise clients on tax planning strategies for future years.
Financial statement preparation
Financial statement preparation involves creating, analyzing, and interpreting financial statements for clients. This is an ideal niche for those who have strong analytical skills, attention to detail, and proficiency in accounting software applications. Bookkeeping is another related service that involves maintaining financial reports and financial documents for clients, such as recording transactions and reconciling bank statements.
Forensic accounting
Forensic accounting is a specialized niche that involves investigating financial fraud, embezzlement, and theft. This requires critical thinking, analysis, and problem-solving skills. Business valuation is another niche service that involves determining the value of a business by analyzing its financial statements, assets, and liabilities. This is crucial for business owners planning to sell or merge their companies.
Choosing the right accounting niche is an important decision that requires careful consideration. By identifying a niche that aligns with your skills, interest, and experience, you can develop a successful accounting consultancy that is profitable and serves clients effectively.
Setting up a practice: tools and resources
Setting up a practice as an accounting consultant requires various tools and resources. 
Website
Firstly, you need to consider setting up a functional and professional website that gives potential clients an idea of your consulting services, areas of expertise, and contact information. The website should also serve as a platform for communicating your brand story, values, and testimonials from past clients.
Software
In addition to having a website, accounting consultants require software and other tools to streamline their work processes. You may need software to help in financial reporting, accounting, and bookkeeping functions, such as QuickBooks, Xero, and Tally. Accounting consultants also require other tools such as invoicing software, time tracking, and project management to improve their service delivery to clients.
Budget
As a consultant, you need to create a budget for various expenses. These include software subscriptions, office space rent, and website hosting fees. You may also need to hire additional employees to help in areas like marketing and customer service, especially if your practice begins to get more clients.
Compliance
Setting up a practice requires compliance with legal regulations. You will need to familiarize yourself with different regulations on accounting practices such as tax laws and incorporate these into your service offering. It may be necessary to consult lawyers or accountants. This will help you meet requirements for licensing, registration, and other legal obligations.
Winning clients: marketing and networking strategies for accounting consultants
Marketing and networking are essential components of running a successful accounting consultancy. To win clients and build your reputation, you need to promote your services effectively. Advertising your consultancy online through your website and social media channels is an excellent way to get started. You can also attend industry events and conferences to connect with potential clients and showcase your expertise.
Building your brand image 
Creating a strong brand image is critical to establishing yourself as a reputable accounting consultant. Be consistent with your marketing materials. Make sure your logo, tagline, and messaging, accurately reflect your brand and the services you offer. Showcase your unique skills and value proposition, highlighting what sets you apart from the competition.
Using word of mouth 
Word of mouth is a powerful marketing tool. Encourage satisfied clients to share their positive experiences and recommend your services to others. Offering referral incentives can be an effective way to encourage clients to spread the word about your consultancy.
Networking
Networking with other professionals in the accounting industry, such as CPAs and tax attorneys, can uncover potential partnerships for cross-referrals. Joining industry associations or attending professional events is an excellent way to meet and connect with like-minded professionals. Building relationships with other accountants can also lead to new business opportunities down the line.
Growing your business: scaling up your accounting consultancy
To grow your accounting consultancy, you need to scale your business. This means you need to expand your services. You also need to hire more employees and increase your revenue. Below are some ways for scaling your business. 
Provide additional services
You can grow your business by offering additional services. For example, you could specialize in tax planning, auditing, or financial analysis. This will help you attract new clients in different industries. Plus, additional services can positively affect accounting consulting wages.
Hire more
Another way to grow your accounting consultancy is to hire additional employees. This will allow you to handle more work and increase your capacity to serve clients. When hiring, look for candidates with relevant experience and education. In addition, consider hiring interns or entry-level employees to help with administrative tasks. This will free up your time. And then you can focus on higher-level work and building your business.
Leverage marketing and networking 
To increase revenue, you need to market your services effectively. This can involve various tactics. These include advertising, social media marketing, and content marketing. You can also offer discounts or referral bonuses to clients who refer new business to you. Networking is also a critical component of marketing. Attend industry events, join professional organizations, and participate in online forums to build relationships with potential clients and peers.
Invest in tools and technology
Over time, your business will grows. This is when you may want to invest in tools and technology. Choose accounting systems that can streamline your operations. This can include accounting software, project management tools, and customer relationship management (CRM) software. These tools can help you streamline accounting procedures and improve communication with clients. As a result, you can achieve increased productivity and profitability.
Set up and grow your accounting consulting business
Setting up your practice and growing your client base can be daunting, especially when you're just starting out. But with the right tools and strategies, you can easily build a digital presence that gets your business in front of potential clients and helps you run it more efficiently. 
Make a great first impression on leads and clients using B12. Launch a professional online presence with an AI-built website where you can introduce your accountancy services to your audience. Build your free site today.
Attract, win, and serve more clients
Receive helpful resources directly to your inbox to help you succeed online.
Spend less time on your website and more time growing your business
Let B12 set up your professional online presence with everything you need to attract, win, and serve clients.
Get started for free