Bookkeeping
Everything you need to know about starting a freelance bookkeeping business
Discover the benefits of being a freelancer bookkeeper and the steps to starting your own freelance bookkeeping business.
22 March, 2023
·
4 min read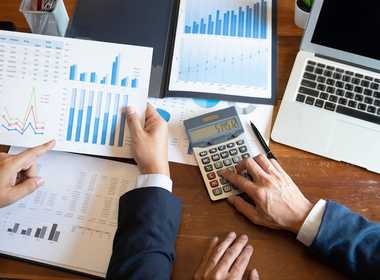 Are you a bookkeeper looking to propel your career? Starting a freelance bookkeeping business can be a great way to do just that! Through freelance bookkeeping, you can increase your income, work flexible hours, and gain control over your career.
In the United States, a freelance bookkeeper earns around $48,691 a year, or approximately $23.41 per hour. This number has massive potential to increase the more you gain experience and expertise as a self-employed bookkeeper.   
Read on to further explore the benefits of becoming a freelance bookkeeper and the steps to start your own bookkeeping business. We will also provide tips and resources that can help you succeed in the freelance bookkeeping world.
Introduction to a freelance bookkeeping business
Freelance bookkeeping is a great career option for those with experience in accounting, finance, and bookkeeping. With the right qualifications and knowledge, a freelance bookkeeper can offer a variety of services to clients and make a comfortable living.
Freelance bookkeepers are usually hired to perform tasks such as reconciling bank accounts, preparing financial statements, and providing advice on budgeting and cash flow management. They are often hired by small business owners who don't have the resources or expertise to manage their books on their own. This can be a great way to earn a steady income while also helping others achieve financial success.
Becoming a freelance bookkeeper requires a strong understanding of basic bookkeeping and accounting principles, as well as experience working with software like QuickBooks. You must also be able to work independently, communicate well, and have customer service skills. Additionally, it is beneficial to have a degree or certification in accounting, finance, or bookkeeping.
When starting a freelance bookkeeping business, it is important to create a business plan, build a client base, and create a pricing structure for services. You must also ensure compliance with any applicable laws and regulations. 
Benefits of freelance bookkeeping
Freelance bookkeeping offers an array of benefits that make it an attractive option for many entrepreneurs. Here are just some of them:
The potential to earn a good income
Freelance bookkeepers can set their own rates and hours, allowing them to determine how much they make each week. This flexibility also means that they can work around other commitments, such as family or part-time jobs. Additionally, many freelance bookkeepers find that they can use their skills in other areas, such as tax preparation, accounting, or even business coaching.
Allows you to work from anywhere
With the right equipment, such as a laptop, printer, and internet connection, a freelance bookkeeper can do their job from any location. This eliminates the need for commuting, allowing them to save on travel expenses and use their time more productively. Plus, with the right software, freelance bookkeepers can access their client's data from any location, providing a faster and more efficient service.
Greater sense of autonomy and control
By setting their own rates and hours, freelance bookkeepers can be sure that they are earning a fair amount for the work that they are doing. Freelance bookkeepers can also work with various clients, allowing them to find the clients that best suit their needs and interests.
Gain more bookkeeping experience and knowledge
As freelance bookkeepers learn on the job, they gain a better understanding of the industry, which can be invaluable in their future endeavors. They can also pick up new skills and knowledge that can be beneficial to their professional development.
Qualifications needed for freelance bookkeeping jobs
To be successful in the freelance bookkeeping industry, you must have the necessary qualifications to be able to perform the services you are offering. This includes: 
Having a degree in accounting or finance, knowledge of bookkeeping and accounting software, and experience in the field of bookkeeping. 
A strong understanding of financial analysis and ability to interpret financial data.
A thorough understanding of bookkeeping and accounting topics, such as payroll, taxes, corporate finance, and business analysis.
Good communication skills since you'll be working with clients to ensure that their financial records are kept up to date.
Certifications to demonstrate your expertise and help you gain the trust of potential clients. For example, the American Institute of Professional Bookkeepers (AIPB) offers a certification program that verifies an individual's knowledge and skills in the field of bookkeeping. 
Familiarity with the laws and regulations governing bookkeeping and financial management. This includes understanding the federal and state laws related to recordkeeping, taxes, and financial reporting. You also need to stay up to date on the latest regulations to provide the most accurate and up-to-date services to your clients.
Steps to starting a freelance bookkeeping business
It is important to plan and prepare for success to make sure that your business gets off to a great start. Here are some steps to help you get started. 
Step 1: Register your business
First, you will need to decide on a business structure and register your business with the appropriate government agencies. You will need to decide whether you want to offer services as an independent contractor or as a sole proprietor. Then, you must obtain a business license, open a business bank account, and apply for an Employer Identification Number (EIN). 
Step 2: Develop a business plan
Once you have the necessary paperwork in place, you should start developing a business plan. This plan should include items such as your target market, pricing, services you will offer, and marketing strategies. You should also make sure to create a brand and identity for your business by developing a logo and website. 
Step 3: Get the best tools and software
Finally, you will need to decide on the bookkeeping tools and software you will use to manage your clients' books. There are various programs and software available that can help you manage your client's accounts in an efficient and organized way. You should also research the different rules and regulations related to bookkeeping in your state as well as any professional certifications that may be required. 
With the right planning and preparation, you can make sure that your business is set up for success.
Tips for growing your freelance bookkeeping business
With the right guidance and strategies, you can build a successful freelance bookkeeping business that will be profitable for years to come. Here are some tips to help you get started and grow your freelance bookkeeping business. 
First and foremost, it is essential to clearly understand the services you offer and the types of clients you want to target. Researching the market and your competitors is a great way to gain insight into what is in demand and which services people are looking for. With this knowledge, you can craft a service offering to set you apart from the competition.
Creating an effective marketing strategy is also key to the success of your business. You need to be able to reach the right people and inform them about the services you offer. Developing a website, using social media, and building relationships with potential clients can all help to spread the word about your business and attract more clients. 
Finally, you should consider investing in the right tools and technology to help you stay organized and efficient. Automating some of your bookkeeping processes can save you time and help you provide better services to your clients. Investing in quality accounting software can also help streamline your bookkeeping operations and keep track of your business finances.
 With the right strategies and tools in place, you can build a business that meets the needs of your clients and delivers exceptional results. 
Resources for freelance bookkeepers
As a freelance bookkeeper, you need to have access to reliable resources to stay up to date on industry news, get expert advice, and find new clients. Here are some of the best resources:
Online community
Online communities provide a platform for members to connect, share advice, and access resources. Additionally, members can join industry-specific forums, read blogs, and find helpful tips on how to succeed as freelance bookkeepers.
Industry-specific magazines and newsletters
These publications bring the latest freelancer news and trends, as well as provide helpful advice for growing a freelance bookkeeping business. Staying up to date on this industry news and trends can help you maintain a competitive edge.
Books
There are many books available that offer advice on topics such as setting up a business, building a client base, and managing business finances. Some books focus specifically on tax preparation and compliance, which are essential for any freelance bookkeeper.
Online courses and webinars
These provide in-depth knowledge on topics such as bookkeeping principles and software, as well as best practices for working with clients. Whether you're just starting out or looking to take your business to the next level, these courses can be invaluable.
By taking advantage of these resources, freelance bookkeepers can gain the knowledge and skills necessary to succeed in this competitive field.
Start your freelance bookkeeping business with B12
Establishing your freelancing bookkeeping business online can be challenging, but with B12, we streamline the process and help you build a strong online presence. Get a credible website with client-facing tools like intake forms, contracts, payments, and scheduling built in. From creating the first draft of your website to launching it, our team of experts can assist you every step of the way. Sign up today!
Look professional online with tips from B12
Receive our email newsletter for advice on how to grow your business and engage clients.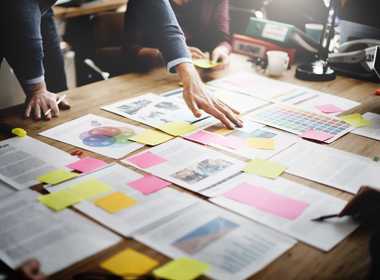 Looking for alternatives to PayPal for accepting online payments? Check out our comprehensive guide on the best PayPal alternatives.
Read now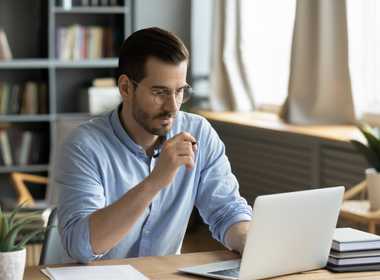 Learn how to build a professional website for your independent consulting business with our step-by-step guide. From choosing a domain to optimizing for SEO, we've got you covered!
Read now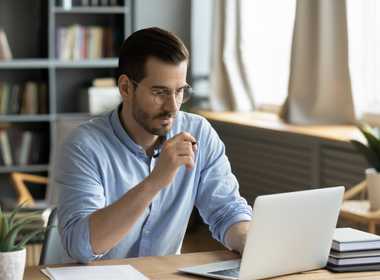 Discover the best DIY website builder for your small business needs with this comprehensive guide, including pros and cons of each platform. Make an informed decision and create a professional website...
Read now