Launch an online presence that makes it simple to attract, win, and serve clients
B12 uses AI and experts to quickly set up your website, scheduling, payments, email marketing, and more.
Get started for free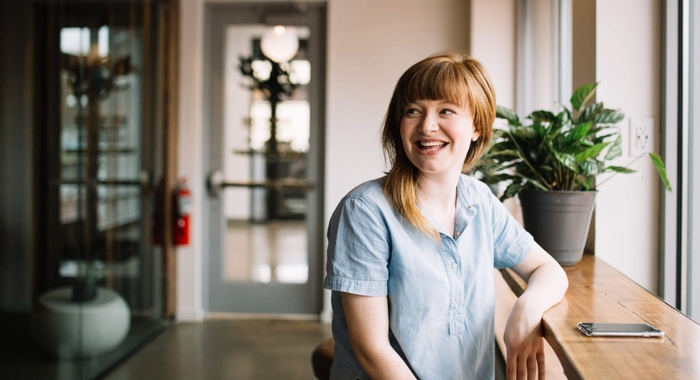 How to build a customer referrals program for repeat purchases and new clients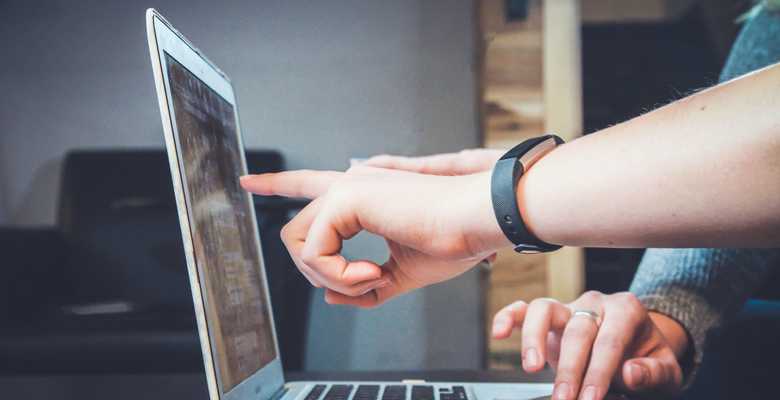 You build brand loyalty in your marketing, a positive review, and social media presence. Taking control of your business reputation is about more than just public opinion of your brand; it can be worth up to 63 percent of your market value.
Using your website and digital technology, you can capitalize on your reputation and current clients' loyalty to grow your business organically through a formal referral program.
Why are customer referrals so important? 
It's critical for small and mid-sized businesses, without the ad budget of their larger competitors, to get a reliable return on investment from their marketing. For that reason alone, budget-friendly client referrals should comprise most of your advertising strategy.
Referrals from current clients deliver in every metric as a marketing tool. They're affordable, effective, and impactful–60 percent of marketers say client referrals generate a high ROI.
Referrals are a shortcut to building consumer trust
Word of mouth–not online reviews, listicles, or consumer reports–dominates perceptions of brand loyalty. Almost 90 percent of consumers trust a recommendation from someone they know more than any other form of advertising. Having an existing customer vouch for your business is social proof of your brand's quality.
When someone hears about your business from a current client, they're more likely to make multiple purchases and remain a customer with a higher lifetime value.
Referral marketing is most effective
Effective referral marketing forms emotional connections with consumers because loyalty shows up in the bottom line: clients who feel connected to brands have a lifetime value over 300 percent higher. Loyal customers buy more and buy more often.
Building emotional connections with current customers isn't always straightforward; it takes market research, data analysis, and cohesive digital, print, and social media advertising. Or, it can be as simple as incorporating a referral program into your marketing strategy.
When your customer base grows organically through word of mouth, it makes an impact:
A new lead from a referral delivers more value than any other form of advertising while also being the most cost-effective marketing strategy.
How can customer referral programs help you grow your customer base?
Traditionally, effective referral solicitation comes down to training and pushing past the discomfort of asking. One of the most common mistakes in generating referrals is waiting to solicit them. Technology can help you ask for a new lead immediately after a sale when a client is excited about your services.
Incorporate referral solicitation into your sales process
Instead of relying on scripts and training for the ask, soliciting customer referrals can become an ingrained part of the sales process for a satisfied customer, the same as a follow-up email.
You probably won't get a lead every time you ask. But if it's part of every sale, you're maximizing potential referral opportunities.
Use a direct, automated system to record referrals
Referral prospects are less likely to respond if it feels like extra work. However, when you incorporate requests into existing net promoter score surveys while offering rewards programs, you eliminate the hassle for your current customers.
Not only is it less work for clients, but technology can save business owners time by automatically recording referrals directly into client management software.
Actuate organic growth by making referral sharing easy
The easier you make it to share referrals, the greater your growth potential. Social media referrals from existing clients are just as effective at generating profit–81 percent of consumers make purchasing decisions based on their friends' social media posts.
You can incorporate word-of-mouth marketing as an automated part of every sale with the technology you already use.
1. Keep clients engaged with a monthly electronic newsletter
A newsletter can be a powerful tool to reinforce brand loyalty and generate qualified leads; as long as your subscribers open and share it. The quality and frequency of a newsletter make a huge difference. Weekly emails can get sorted into the spam folder, and people unsubscribe from boring newsletters.
When a newsletter shares exciting information, such as the brand story, behind-the-scenes details, and new products and services, it reinforces what returning clients like about a company.
Introduce your newsletter on your website
A newsletter sign-up form on your website makes it easy for prospective customers who aren't ready to book a service to stay connected with your brand. Signing up for your newsletter with an email address enters a prospect into your customer relationship management (CRM) software. You can track their engagement, purchase history, and the people they refer to your company.
Unlike social media, which requires constant monitoring to drive engagement, email newsletters are a minimal time investment that delivers substantial benefits.
When you provide a sign-up option on your website, you're contacting prospects who want to hear from you. By including high-quality content in your newsletter, you drive repeated traffic to your site and new traffic when recipients share the newsletter by forwarding or on social media.
Reinforce brand loyalty to build a positive feedback loop
When monthly newsletter subscribers share your newsletter with their network, you build a positive feedback loop that expands your audience organically. Plus, clients gained through referrals have a higher LTV than any other marketing platform you use. Don't be shy about asking subscribers to refer people in your email; a single sentence in your newsletter can go a long way to generating growth.
Many businesses aren't optimizing the potential of their newsletter. If you're not seeing growth through your email list, it may be because you aren't delivering content that highlights the strongest aspects of your content marketing strategy.
2. Use a CRM to identify and recognize your most loyal customers 
A customer relationship manager or content management software is essential to recognizing and rewarding current clients who achieve important milestones with your brand. Building brand loyalty isn't just about the messaging in your marketing. It's also taking time to reach out to the clients that comprise your base, whether that means a high purchase rate, their tenure as a client, or their high referral rate.
Use data to more effectively engage customers
Clients appreciate it when a brand recognizes their loyalty. It doesn't have to be formal; a simple thank you email after a new referral reinforces the emotional connection with your brand. CRM software ensures busy business owners don't accidentally overlook clients for rewards or recognition.
The more positive experiences you create with clients, the more likely they will be repeat customers and spend more per visit–up to 67 percent more than new customers.
Enable advanced personalization with CRM software
Personalization makes a big difference for online shoppers looking to buy a product or service. Three-quarters of shoppers prefer shopping somewhere that personalizes communications, and 78 percent are more likely to refer those brands to their friends and family. Contact management software makes collecting and reviewing data easy to provide clients with personalization that drives referrals and business growth.
Personalization isn't just about the benefits to your bottom line. Establishing long-standing customer relationships fuels growth for a new business. Those are relationships that deserve celebration and shoppers that should receive recognition with a referral program.
3. Add a client referral form
When we talk about direct and simple referral solicitation, one of the best ways to do it is by adding a client referral form to your website. It eliminates the direct ask and creates an opportunity to receive referrals from internet traffic that doesn't need your services but knows someone who might.
Your referral requests can also introduce referral incentives, like cash discounts or a referral reward, so it's clear what clients get in return.
Any time potential customers engage with your website, such as by booking a consultation or making an online purchase, the referral form surfaces, making it easy for shoppers to share your brand with people they know.
Make your client referral form uniquely yours
Your form can also reinforce brand recognition for a new business. A unique approach to rewards that goes beyond offering a percentage off the next purchase will get clients excited about your brand and eager to share their experiences with friends.
Build a process to get more customer referrals
When you automate the solicitation step for your company with a client referral form, you create an opportunity to gather data about where your program delivers and when it falls short. You can track which page engagements generate more referrals and test different incentive programs.
Collecting and reacting to data is essential in running a business, especially with an important marketing strategy segment such as referrals.
Staying responsive to the behaviors of your customer base goes a long way to building loyalty and creating a brand that people want to share with people they know.
4. Include a referral link in your blog posts
Adding new content to your site is critical to your performance on the search engine results page (SERP). That content may be search engine optimized (SEO) blog posts, long-form articles, ebook downloads, or videos. It helps a potential customer find you organically through relevant keyword searches, but it's also a way to generate referrals from both new site traffic and existing customers.
Include referral program links or social sharing links on your content for Twitter, Facebook, and LinkedIn, so site visitors can share blogs and articles with their social networks or go straight to purchasing your services.
Increase brand awareness, web traffic, and sales
When your blogs reflect your brand voice, share valuable information, and offer insight into your company or industry, they can organically increase web traffic to your site and push engagement from new customers.
Incorporating social sharing links activates content you're already creating for your SEO strategy to deliver novel benefits, from increasing your brand awareness to generating new sales.
Improve your SEO performance by growing your audience
The more shares your content gets from your customer base and beyond, the better your SEO performance. By linking to your blog posts and articles in social media feeds, your clients create backlinks, which can substantially impact your SERP ranking.
It also generates an influx of traffic to your webpage. It impacts the search engine algorithm as people read through articles and navigate to other pages on your site, such as service pages and the contact or scheduling form.
Websites that struggle to rank in high-difficulty keywords will find backlinks from social sharing to be a powerful way to improve their SEO strategy, expand their audience, and garner new opportunities for asking for referrals.
5. Start a customer referral program  
You don't have to implement a reward program to start generating more referrals from your existing customer base. However, the amount or form of the incentive often matters less than simply offering one. Considering benefits from referrals–86% of B2B companies with referral programs experience revenue growth–it's worth considering.
It's not just B2B companies that gain an advantage when they offer incentives through a rewards program; 81*% of consumers* are more likely to engage with businesses offering rewards programs.
Dedicated software makes it easy to automate incentives so that you can recognize loyal customers without a substantial time investment.
How do I build a successful referral program?
You may not find the optimal structure for an incentive program on the first try. There are many approaches, from the design to the rewards. Focus on staying authentic to your brand while improving the customer experience.
Structures of referral programs to consider:
Double-sided or bi-direction: existing customers and new clients get a reward.
One-sided or one-direction: only the referrer gets the reward.
Raffle-based: every referral earns another entry to a monthly or seasonal raffle for a discount or giveaway.
Target-based: a set number of new leads earns a substantial discount or high-value giveaway.
When building your reward program, you can also consider what customer behaviors to reward. You can offer discounts for services or raffle entries for not just new referrals, but getting someone to sign up for your monthly newsletter, or when someone schedules a consultation.
You can also offer unique rewards–they don't have to be a discount but can be cash back, branded business merchandise giveaways, or early access to limited edition products.
Use software to implement a referral program
It used to be that all business owners had to do to keep track of reward program participation was put a hole in a punch card. Now, with social media sharing and email forwarding, it's easy to get overwhelmed by tracking customer behavior. You don't want to damage your brand reputation or disappoint otherwise happy clients by accidentally overlooking milestones or referrals.
Digital technology automates the entire reward program, from enrollment to tracking essential metrics and issuing rewards. It also lets you view data in real-time to gain insight into the success of your marketing strategy.
A referral marketing strategy is crucial to business growth
If you aren't asking for client referrals, you're limiting your business's potential for growth and achieving success in the future. It's the most cost-effective marketing strategy; word-of-mouth advertising delivers a more impactful ROI than paid content marketing, such as Google Ads, social media campaigns, and sponsored content.
You can use digital technology to make referral business part of your existing sales and engagement processes and enroll clients in a reward program. Software and website features enable small to mid-sized businesses to activate their existing customer base to grow their audience with loyal consumers with higher lifetime value than any other marketing strategy.
Get tips to grow and maintain your client base
Receive free resources to drive new purchases and repeat business
Spend less time on your website and more time growing your business
Let B12 set up your professional online presence with everything you need to attract, win, and serve clients.
Get started for free