Launch an online presence that makes it simple to attract, win, and serve clients
B12 uses AI and experts to quickly set up your website, scheduling, payments, email marketing, and more.
Get started for free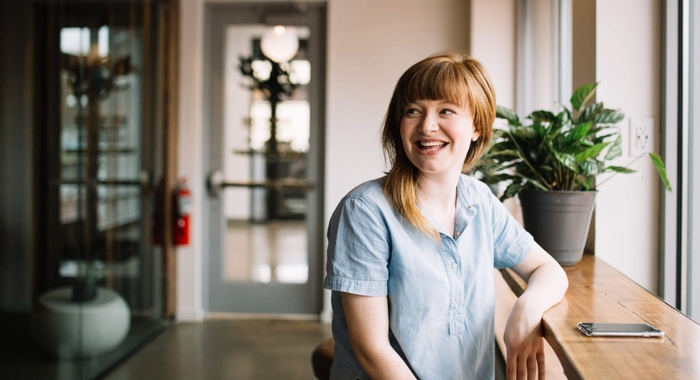 How to become a business consultant and find clients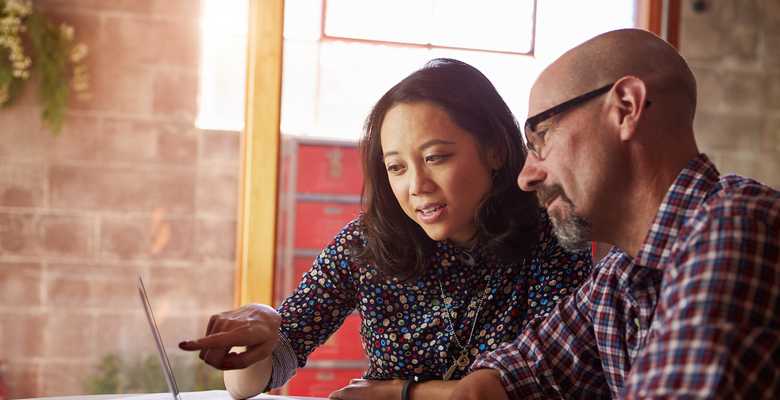 Learn how to become a successful business consultant, acquire useful skills and discover tips on how to find and retain clients in this informative blog post. Master the art of consulting, manage your client relationships and boost your earnings as a consultant.
---
Businesses must find ways to continue to evolve, however, many entrepreneurs struggle to navigate their industry's ever-changing landscape. That's where business consultants come in. 
These professionals provide a fresh perspective on how to strategically grow a business, offering guidance on everything from marketing to operations. According to labor statistics, there are currently over 66,000 business consultants in the country. 
But how does one become an independent consultant? 
This blog post will explore the qualifications and credentials you need to succeed. We'll also provide tips for finding and marketing to clients. Read on for insights on how to become a successful business consultant.
What's the landscape like for management consultants?
The field of management consulting is an exciting and challenging profession. A business consultant uses their expertise to help different organizations overcome challenges and reach goals. So if you have a knack for finding solutions to problems and a passion for guiding businesses toward success? Then a career in consulting may be for you.
Given the increasing demand for business consultants, it's worth knowing what qualifications you need to become one. This is so you can develop your skills further to become a reliable and effective consultant. You could start by identifying the necessary skills and credentials to pursue a career in this field.
Once you have gained the credentials, you can build the foundation of your career as a consultant. This entails establishing a portfolio of past clients and projects, networking with accredited small business consultants in your area and learning about the latest industry trends. As a business consultant, you should never stop learning. You must be also willing to adapt to changing conditions in the consulting landscape.
A business consultant must also learn how to market oneself successfully. To generate income and gain recognition in the industry, you must learn how to promote your business service offerings, target your ideal customer base, and communicate your value proposition effectively. 
How to become a business consultant expert: qualifications
Becoming a business consultant is a lucrative career option that requires extensive knowledge, skills, and traits. Before venturing into this field, you must determine whether you have the right qualifications. 
Educational qualifications
Basic qualifications include a bachelor's degree in business administration or a related field. A master's degree can give you an edge over your competitors. This could be a degree in management, finance, or economics
Work experience
Apart from formal education, practical work experience is also important. Most business consulting firms prefer candidates with at least 2-3 years of experience in fields such as finance, marketing, or operations. This experience provides you with the knowledge and understanding of different business processes and helps in presenting yourself as an industry expert.
Right skill set 
Having certain traits is also vital to becoming a successful business consultant. For instance, excellent communication skills and interpersonal skills are a must. Similarly, you need to have analytical ability, and problem-solving skills. Having attention to detail and the ability to work under pressure is great to have. Furthermore, confidence is key when dealing with clients as a business consultant. You should be able to convey your ideas and recommendations to clients. And you must do so convincingly. This will help them see the value in your services. Plus, it strengthens their trust in you.
Building your management consultancy credentials
As a business consultant, you must have certain credentials to establish yourself as an expert in your field. 
Education
Many consultants have graduate degrees, such as an MBA, but this is not always necessary. However, having a degree or certification in a related field will undoubtedly give you an advantage over competitors who do not have the same educational credentials.
Experience
It's essential to also gain relevant experience before offering your consulting services to potential clients. This includes internships or entry-level jobs in the industry you intend to specialize in. This can help you acquire the knowledge and skills needed to become an expert in the field. Starting as a general business consultant and then transitioning to a specific niche will also bolster your credibility.
Knowledge
Learning from the successes and failures of other business consultants is a crucial component of building your credentials. Read up on the most successful consultants out there and take notes on what they do right. Similarly, take notes on projects that were not successful and discern what could have been done better. Incorporating these insights into your own consulting style will make you stand out to clients.
Network
Let's say you've established yourself sufficiently through education, experience, and knowledge. Next is building your network. Reach out to potential clients, industry leaders, and fellow consultants to start building relationships. Look for community events, industry conferences, or online groups that focus on your area of specialization. Participating in relevant forums and contributing to industry-specific publications will enable you to showcase your knowledge while gaining visibility in the industry.
Finding clients as a business management consultant
As a certified management consultant, finding clients can be difficult. It requires not only your expertise but also your marketing skills. You need to be prepared to use every resource at your disposal.
Networking events
One way to find potential clients is through networking events. Attend conferences, seminars, and other industry events. Make sure to introduce yourself to those in attendance. Collect business cards, make connections, and follow up with those you meet. This can help expand your network and potentially lead to new clients.
Online 
Another way to find clients is through online platforms such as LinkedIn or Upwork. Create a complete and professional profile and use the platform to showcase your skills and experience. You can also reach out to potential clients directly and offer your services.
Word of mouth
Lastly, don't underestimate the power of word-of-mouth marketing. Happy clients can be your best source of new clients. Encourage satisfied clients to refer you to their colleagues and acquaintances. This can help build your reputation. Plus, this can make it easier to find new clients.
Marketing yourself as a business consultant
Marketing yourself as a business consultant is an essential aspect of building your consultancy career. 
Website
Start by creating a website that showcases your expertise in this field. The website should include your bio, services offered, testimonials, and contact information. Ensure that the website is user-friendly and informative to attract potential clients.
Content
Another way to market yourself is by creating valuable content that attracts a target audience. Content like articles, videos, or podcasts on marketing, finance, or leadership tips are great ways to establish authority in your niche. The content should be optimized for search engines to increase your online visibility and attract more clients.
Social media 
Don't forget to leverage social media to establish your brand as a business consultant. You can create a business page on LinkedIn or Twitter. Through your pages, share insights, engage in conversations, and provide value in your niche market. You can also consider advertising or sponsoring content to reach more potential clients.
Events
Attending networking events, conferences, and workshops in your industry is another great way to market yourself as a business consultant. This is a perfect opportunity to meet potential clients. By attending these events, you can learn more about their needs and challenges. Ensure that you carry your business cards with you and follow up with potential clients after the event. Networking can open doors to new opportunities and help you grow your business consultancy career.
Tips for becoming a successful business consultant
Becoming a successful business consultant is not easy. But with perseverance and dedication, you can achieve your goals. 
So what do you need to become a successful business consultant? First, take a proactive approach to your consulting business. Think about your goals. Consider the challenges you may face along the way and how you will overcome them.
Network with other business consultants and industry professionals. Attend conferences, seminars, and events, and join professional organizations. This will help you build your business consulting credentials and gain valuable insights into the industry. Collaboration and partnerships with other consultants will also give you broader exposure to the field, and you may even meet potential clients.
Keep up to date with the latest trends and changes in the market. Business consultancy is a constantly evolving industry. That's why staying ahead of the curve is essential. This is so you can provide value to your clients. Continuously learning and growing is a key factor in achieving success as a business consultant.
Finally, remember that success takes time. Building your brand and reputation in the industry will not happen overnight. So take it one step at a time. Be patient, and stay focused on your goals. With hard work and a passion for helping businesses grow and succeed, you can become a successful management consultant.
Grow your consulting business with B12
Use B12 to establish your own consulting business online and get everything you need to sell services. With our website editor, you can build a professional website using AI-powered themes and layouts. B12 also enables you to reach and nurture your clients through client engagement tools like online scheduling and email automation. Get started today for free in 60 seconds
Attract, win, and serve more clients
Receive helpful resources directly to your inbox to help you succeed online.
Spend less time on your website and more time growing your business
Let B12 set up your professional online presence with everything you need to attract, win, and serve clients.
Get started for free