Launch an online presence that makes it simple to attract, win, and serve clients
B12 uses AI and experts to quickly set up your website, scheduling, payments, email marketing, and more.
Get started for free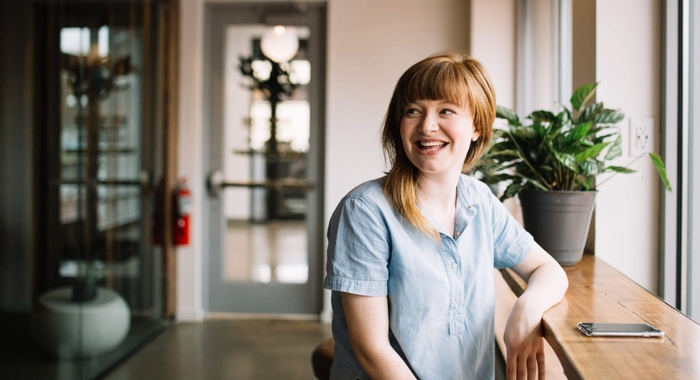 How to name your new consulting business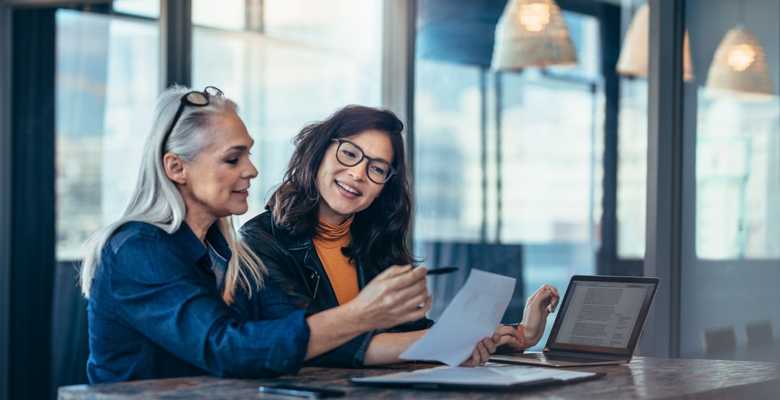 If you are thinking about starting a new consulting business or if you already have one and want to find out how to name it, this article is for you!
---
Choosing the best consulting company name is essential in developing your brand as a business owner. A great business name can capture your target audience's attention and help your business stand out from the competition—in many ways, it represents not only its brand but the company's ethos as a whole. Your business website has 7 seconds to create a good impression on your target customers, and your consulting business' name is a major part of that first impression.
Because of this, our team at B12 is here to discuss why naming your consulting business matters, provide business name ideas, explain how to make sure your name is available, offer tips for selecting the perfect name, and provide examples of the best consulting company names. Read on to learn how to give your consulting business the perfect name and establish a solid brand reputation for years to come.
Why naming your consulting business matters
Naming your consulting business is one of the most important decisions you'll make in the early stages of business ownership. Your business name will be how people identify you for years to come—it's not simply changing the name of a business down the line. It will also be the first thing potential customers see, and it's the first thing that will come to mind when they consider your consulting services.
Your business name will also appear on your marketing materials, from business cards to websites and flyers. So, it's critical to pick a name that effectively captures your brand identity and corporate mission and appeals to your target market. 
When deciding on a name for your consulting business, it's essential to consider how it will be perceived by potential clients. You want your name to be professional, memorable, and easy to pronounce, as well as unique enough to stand out from other industry competitors and impact consumers. Additionally, if you plan to have a website, make sure the name isn't too long. The last thing you want is for your business name to take up three lines on your website's home hero. Plus, a shorter name will be easier to remember and type into a search engine. 
Another important factor to consider when naming your consulting business is whether your name of choice is available. Conduct a quick Google search to see if the name you've chosen is already in use by another company. You can do this by scanning the internet and checking the trademark database. If the name you've picked is already in use, you may need to select a different name or find a way to distinguish your business from other consulting firms with the same name. 
In addition, it's essential to consider the long-term implications of your consulting company name. The name of your business should indicate how extensive your services will be, both now and in the future. The name should be flexible enough to encompass any new services you offer and timeless enough that it won't feel dated in the coming years. 
Tips for brainstorming for your consulting business name
A crucial first step in starting your consulting firm is coming up with a name. It not only gives potential customers a first impression of your company, but it also needs to encapsulate the core of what you do and stand out in the cutthroat consulting market.
The best way to begin naming your consulting business is to brainstorm: grab a pen and paper, start throwing names down, and see what sticks. Remember, this is a brainstorm; thus, you don't need to like every name you write down!
To get the creative juices flowing, try writing down words related to general consulting and the specific services you offer. It's also helpful to consider industry-specific terms that resonate with potential clients. Additionally, you can draw inspiration from industry leaders and the names of other successful consulting businesses.
Consider incorporating personal elements into your consulting firm name. This could include your name, location, or even a fun play on words. Personalization can help to differentiate your business from competitors and make it more memorable to potential clients. Plus, you can use industry jargon to impact personnel—get creative!
Moreover, make an effort to choose a name that is simple to speak and spell. A name that is challenging to say or remember might diminish your trustworthiness and make it more challenging for potential customers to locate your company. It's also essential to ensure that your name is distinct enough to be recognizable in the industry. With creativity, you can come up with the perfect consulting business name.
How to make sure your consulting company name is available
A name for your consulting business is a crucial choice that shouldn't be made hastily. It's very important to confirm that the name you select will be usable by you. To accomplish this, make sure it hasn't previously been claimed by another company or registered as a trademark. Here are some steps to help you make sure your consulting business name is available:
To start, a trademark search must be done. This search will inform you if the name you're considering is already protected as a trademark by the United States Patent and Trademark Office. Although this search is free, it's important to conduct it independently to make sure you don't overlook any possible trademark concerns.
Next, you should search the internet to see if any other firms are using the name you're considering and domain availability. You may risk being confused with them or even being sued for trademark infringement if there are. It's best to search for the name in different variations, such as adding other words or terms, to ensure you don't miss anyone using a similar name.
Inquiring with your local government to see if the name has been registered is also a smart option. You don't want to get embroiled in a legal battle after selecting your company name because different jurisdictions have varied regulations for registering consulting firm names. You may save a lot of time and bother by completing this final step.
Once you've checked all these sources and made sure the name you've chosen is available, you can register your business and start. The effort you put into this study will pay you in the long run since you won't have to deal with the hassle of having to rename your business.
Tips for choosing the perfect name for your consulting firm
Certainly, choosing the ideal name for your consulting firm is as difficult as it is crucial to the long-term success of your company. However, you don't need to fret! Here are some tips when selecting a name for your consulting business.
Be as specific as you can at first. Consider including that in your business name if you're offering a specialized service. For example, if you're offering financial consulting services, you could consider names like "Financial Advisors", "Financial Consulting Group", or "Financial Solutions". This can make it simpler for customers to locate you and help them easily understand the kind of services you provide.
Another tip is to make sure your name is memorable. You want potential customers to easily recall your business name when they need your services. To do this, try to pick a name that's unique and stands out from the competition. In addition, avoid using generic terms or words that are too similar to other businesses. Additionally, consider a name with a bit of edge or a funny reference. Names that touch upon pop culture references tend to stick out more than traditionally named businesses.
Finally, don't be afraid to get creative. While you want to be descriptive, you don't have to be overly serious. Consider looking for inspiration from popular culture, nature, or other sources. You may distinguish your company from the competition and increase its recall value by giving it a unique, memorable name.
Examples of great consulting firm names
You might be curious to hear some instances now that you are more knowledgeable about the selection process. To help you out, below are some examples of great consulting business names. 
First, consider consulting brand names that indicate your consulting type. For example, if you are an IT consulting business, you might choose "Tech Solutions" or "IT Specialists." This can help potential clients quickly identify what type of services you offer. 
Another great idea is to use a name that reflects the values and mission of your business. For instance, if you want your business to inspire or uplift your clientele, consider consulting company names such as "Growth Accelerators" or "Bright Futures Consulting." Names like these help attract clients who share your values and want to work with you to achieve their goals. 
Finally, you may consider a name that reflects your unique personality and philosophy. This could be a play on words or something funny that will stick out to potential clients. A few examples of best consulting family names are, if you are a problem-solving consultant, you might choose a name like "Problem Solvers Inc." or "The Quick Fixers." This type of name can help you stand out from the competition and make a lasting impression. 
Name your business, then work with B12 to grow it!
From differentiating yourself from the competition to creating a lasting impression with potential clients, choosing the perfect name for your consulting company is essential in setting yourself up for success. A great name will be memorable, evoke the right emotions, and showcase what your new consulting company is all about.
Now that you have the tools to pick a stellar name for your consulting firm, it's time to look toward your future. B12 is the all-in-one website builder that makes it easy for business consulting companies and other professional service providers to attract, win, and serve clients online. The essential next step after establishing your new consulting firm is to begin growing your online presence, so you can find clients fast. 
B12 is here to help your business flourish and establish a winning online presence. Sign up today for free to get connected with design, copywriting, and customer success experts who can help you curate a stellar online personality for your consulting company.
Look professional online with tips from B12
Receive our email newsletter for advice on how to grow your business and engage clients.
Spend less time on your website and more time growing your business
Let B12 set up your professional online presence with everything you need to attract, win, and serve clients.
Get started for free