Invoicing & payments
Make bookkeeping a little easier with invoice exports
With the ability to export invoice records and easily import into QuickBooks, small business owners can save time and more easily stay organized in preparation for tax season.
2 min read
It will be here again before you know it. Tax filing season. Where every small business owner has to carve out time from an already packed schedule to package up paperwork for their accountant, or pull together a year's worth of invoices in preparation to file.
And with more sales and business growth comes more complexity. So how can you streamline things and ensure everything is organized and easily accessible?
Organize everything in a single spot
Selling doesn't end with a website visit, so B12 includes features that support all the touchpoints of bringing in a new client – whether that's website conversion, intake forms, contact management, email marketing, and one of the most vital parts of selling your services – invoicing and payments.
With Invoicing in B12, business owners can create and send branded, professional-looking invoices in just a few clicks. Invoices arrive in clients' inboxes and, if online payments are set up, can be paid via credit card or ACH.
Invoice records are then stored in B12 for easy reference. They can be accessed by visiting the Payments and Invoicing section in the left menu and clicking on Invoices.
The table will show the invoice number, client name, due date, status, and amount. Invoices can be searched by a particular attribute, or filtered based on due date.
B12 captures and saves all the details so that reference is quick, easy, accurate – and in the same spot as client and communication details.
Single-click export to quickly store and share records
Keeping invoices organized is a huge time saver, but it's only part of the equation when it comes to easier tax preparation. B12 also enables easy export of invoice records that can then be uploaded to bookkeeping software like QuickBooks or shared with an accountant.
A clearly labeled button on the top right of the Invoices screen enables export. Clicking it automatically downloads a .csv file that contains invoice details in the same order as they appear on screen in your B12 account.
In the .csv file, information is organized by invoice number and each invoice item is listed as its own row. That means things like taxes, service fees, or other specific charges can be easily parsed out from invoice totals if needed. It also facilitates easy upload to QuickBooks because the information is already labeled and mapped based on the invoice fields tools like QuickBooks offer.
Easily upload to QuickBooks
With .csv in hand, it's now easy to upload it to QuickBooks and ensure that all invoices are in a single place for accountant or bookkeeper access.
Within QuickBooks, click on the cog icon in the upper right, then select Import Data. Click on invoices and locate the saved .csv from B12. Check off the box to add new customers to QuickBooks and click Next. Review the mapping of column headings to triple check that the B12 .csv lines up with relevant QuickBooks fields and then click Next.
And voila. Applicable invoice records are added to QuickBooks and can now be found in the Sales & Expenses area of your accounting software. Ready to manage, review, and share as you prepare for tax time.
Ready to sync your sales and accounting systems?
Interested in managing all sales activity from a single platform? Want a walkthrough of how B12 syncs with other systems like QuickBooks to make managing your sales and finances easier? Learn more, or email hello@b12.io to speak to a B12 expert about payments and invoicing capabilities. They'll be happy to lend a hand.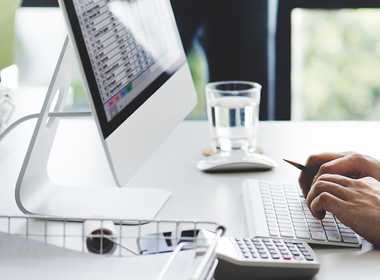 This blog post dives into the secrets of getting more five-star reviews on Google. Learn how to get more positive reviews and increase your online presence with these easy tips.
Read now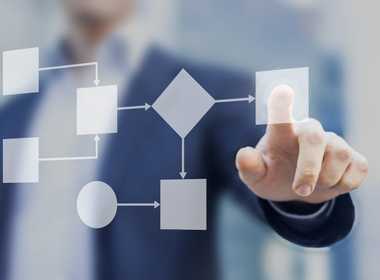 This blog post explores the potential benefits of trademarking a logo and explains how to go about the process. It provides a comprehensive overview of the cost, time, and resources associated with tr...
Read now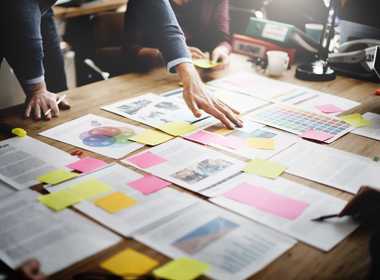 This blog post provides an in-depth guide to building a website for selling professional services. Learn how to create an effective website that will help you market and promote your services to poten...
Read now