Insurance brokerage
A guide to starting your own insurance brokerage
Learn the basics of starting your own insurance brokerage from scratch and how to position your business for success.
2 September, 2022
·
6 min read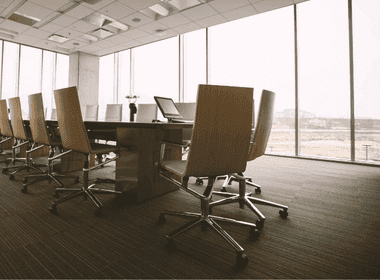 If you have the technical know-how and the right entrepreneurial mindset, starting your own insurance brokerage firm could be a great move, especially in today's post-pandemic landscape. The insurance industry has experienced immense growth over the years, and with it, an explosion of opportunities to provide insurance brokerage services.
Looking to take advantage of these opportunities? This quick guide is for you. Learn the basics of starting your own insurance brokerage from scratch and how to position your business for success.
What do insurance brokers do?
As an insurance broker, you're acting as an intermediary between your client and an insurance agency. Ideally, you should have a thorough understanding of how insurance products work so you can find the policies that best suit their needs for a reasonable price.
There are two main types of insurance brokerage services — captive agencies that act as an agent to a single insurer and independent insurance brokers that sell insurance products from multiple insurers.
Most new brokerage firms fall under the independent insurance brokers category. This allows them to sell insurance products from different insurance companies, which in turn, enables them to cater to a wider customer base.
There couldn't be a better time to get in on the insurance business, especially since almost everyone in the United States has insurance. Even business entities are required to have one form of insurance or the other. Additionally, more and more people are realizing the many immense benefits of being insured. For example, people with extensive health insurance policies were better equipped to handle complications arising from the COVID-19 pandemic.
Also, there are now dozens of resources on launching a startup in the insurance industry, so as long as you have the right skills and business acumen, the path is relatively straightforward.
When are insurance brokerage services needed?
Not everyone who wants to buy insurance products will need to go through a broker. People can simply go directly to the insurance agency of their choice and purchase the insurance policies that best suit them.
Those that go through a broker are usually people with complicated insurance needs, such as small business owners in need of multiple policies and landlords who own multiple real estate properties.
How do insurance brokers make money?
There are two main ways to make money as an insurance broker — commissions and broker fees. Let's look at each one in closer detail so you have a better idea of what to expect.
Insurers pay a commission when the broker sends a client their way. The commission amount varies depending on a number of factors, including the type of insurance policy provided and the commission rate set by the insurance agency.
The actual amount is calculated as a percentage of the premium. Most insurance companies include this commission amount in the price of the policy. Generally, first policies pay out a higher commission than policy renewals. For example, in the first years, life insurance brokers can earn up to a 100% commission.
It's important to maintain a good working relationship with your clients and encourage them to keep up with their premium payments. In some cases, if the client cancels the policy or stops making payments during the first few years, you may be required to pay back the commission to the insurer.
These fees are charged to the client and are usually nonrefundable. The amount must be reasonable and the buyer or client must explicitly know about it before you connect them with the appropriate insurance agency.
Be aware of broker fee restrictions. Some states place a cap on how much you can charge for insurance broker fees.
Some insurance brokerages charge commissions and broker fees meaning they get to earn from both parties in a single transaction. According to PayScale, insurance brokers in the U.S. make around $62,000 per year. Entry-level brokers can earn around $45,000+.
Insurance brokerage vs. independent insurance agency
Before going any further, you should note that Insurance brokers are not the same as independent agents. It's a common misconception, especially since both work with multiple insurers and make money through commissions. However, there are some stark differences between an insurance broker and an independent insurance agent, such as:
Independent agents make their money from only commissions whereas insurance brokers can also make money through broker fees.
Insurance brokers represent the buyer of the insurance products whereas independent agents represent the insurance companies.
While both independent insurance agents and brokers can work with multiple insurance carriers, there may be some restrictions that prevent independent agents from offering certain policies. Insurance brokers, on the other hand, usually don't have to deal with such restrictions.
Critical requirements for launching a successful insurance agency
The idea of starting your own insurance brokerage agency can be quite appealing. But where do you start? Well, the first thing you need to know is that building and running a successful insurance agency comes with much responsibility. And so before you dive into the process, you must first understand what is required. These include:
Startup capital
On average, you'll need anything from $50,000 to $500,000 or even more to cover the start-up costs of a new insurance brokerage. These costs include rent, licensing costs, continuing education, office equipment, agency management system, and insurance. Yes, you must pay for insurance even though you're primarily offering insurance policies to your clients. You also need to have enough money left to maintain a positive cash flow in the first few years.
The actual amount that you will need depends on many factors, including the type of business entity being registered, the location of the business, and the types of insurance products that you intend to offer.
In terms of raising the capital, you can apply for a business loan, though keep in mind that you will need to meet the requirements, such as good credit history, relevant work experience, and a solid business plan. You can also use your own money or look into grants or crowdfunding options.
Access to insurance carriers
As a new insurance agency business, it can be hard to get access to insurance carriers. These companies are not going to allow just anyone to offer their products on their behalf. Insurers will often need you to demonstrate relevant insurance brokerage experience, as well as a detailed business plan. You might also need to commit to a particular premium volume within a specified period.
There are three main ways to get the experience you need:
Degree programs —Some schools offer four-year degree programs for business insurance or other directly applicable courses, such as finance, risk management, or marketing. Having a relevant degree is a great way to stand out and it can help you achieve your goals faster.
Internships — As a broker, you're not typically working for an insurance agency, but you'll be able to gain loads of valuable experience interning with one. Internships are also a great opportunity to learn the ins and outs of the insurance industry.
Certifications — Professional designations can help fastrack your career as an insurance broker, as well as help you stay on top of new laws and policies. Some of the most prestigious certifications you can try to obtain include the Certified Professional Insurance Agent (CPIA) and the Certified Insurance Counselor (CIC) program.
Buy a book of business or start from scratch
A book of business is simply a list of clients maintained by an individual or business offering professional services. You can choose to buy a book of business from an insurance agency so when you launch your own brokerage firm, you already have clients to work with. Some insurance carriers require new businesses to have a book of business before granting them access to their insurance products.
However, before buying an existing book of business, first make sure it's the right option for you. Understand why the agency owners are selling their client list in the first place. Also, find out the current market value of the book so you can be sure that your investment will provide tangible returns. When in doubt about whether or not to buy, be sure to get legal advice.
Alternatively, you can choose to start from scratch and build your own client list. This is great if you already have a couple of clients that you can work with and a strong network from which you can generate new business. The downside is that it will take you longer to build a solid client base.
Buy or lease an office space
If you want clients and insurers to take you seriously, you'll need a dedicated office space for your insurance brokerage. Leasing and outright purchase are the main options available to you in this instance. Both options come with their distinct pros and cons, so ultimately, it's up to you to decide which one best suits your business approach.
With leasing, you don't have to worry about raising enough money for a down payment. Your lease payments are also tax-deductible, plus you're not responsible for the repairs and maintenance of the office space. That being said, leasing means you cannot build equity and the office space will remain a liability in your books.
Buying an office space lets you build equity and the real estate property can be an integral asset in your business. Additionally, you can make some extra income on the side by renting out any available space on the property, plus you can deduct interest payments. However, this venture requires putting down a large down payment, which can be hard to get, especially as a small business owner.
5 steps to becoming a licensed insurance broker
No matter what type of insurance products or policies you want to broker, you must be duly licensed before you can begin operations. As such, this is generally the main starting point on the road to starting an insurance brokerage.
Step #1: Check the requirements in your state
Every state has its own licensing requirements for insurance brokers so start by checking your state's department of insurance website or insurance licensing board for the specific requirements. For instance, in some states, you must have a degree before applying for an insurance license. You may also need to apply for multiple licenses based on the type of insurance products that you plan to offer.
Step #2: Complete the pre-licensing requirements
The pre-licensing process may be different for each state, but for the most part, the requirements are quite similar. Some of the common ones include:
Completing the required coursework — These include courses on insurance codes and ethics, which you're expected to tackle.
Taking the qualifying exam — You'll need to register for the insurance licensing exam administered by the state and pay the required fees. The exam covers a broad set of topics including insurance products and relevant state laws.
Submitting your fingerprints and other biometric data — Some states require this as part of their background checks.
You have a set time after completing these licensing requirements to apply for your insurance broker's license. Make sure you don't miss the deadline or else you might have to go through the process all over again.
Step #3: Get an insurance broker bond
Even after obtaining their license, some states still require an insurance broker bond before the applicant can begin working. The insurance broker bond is a type of surety bond between you the broker, the state, and the surety agency. States demand this as a way of protecting customers from unscrupulous dealings and to hold the broker financially accountable.
Here's how it works: the surety agency guarantees that you have the financial capacity to pay any claim put on the bond. On your end, you agree to abide by the terms of the bond and to repay the surety agency if any valid claims are presented.
You may also need to get professional liability insurance, such as the Errors and Omissions or E&O Insurance. This is for your own protection as an insurance broker against claims of negligent actions on inadequate work provided.
Step #4: Decide on your niche
Now you have an insurance license, what core niches will you be concentrating on? There are several areas in the insurance industry that you can choose from. Just make sure whatever niches you choose can generate revenue for your new business.
If you are starting out on a small scale, consider focusing on a few specialized services. This way, you have a very specific target market. On the other hand, if you are starting out on a large scale, you can afford to target as many niches as possible so you are able to cater to a larger pool of clients.
Some common niche areas for startup insurance brokerage firms include:
Life insurance brokerage
Health insurance brokerage
Annuities brokerage
Casualty insurance policy brokerage
Reinsurance brokerage
Risk management consulting
Step #5: Choose the most suitable legal entity for your insurance brokerage
There are several factors to consider when making this particular decision. These include taxation, liability, flexibility, management, and ease of ownership. Basically, these considerations will dictate how you run the business.
In the U.S., there are five main kinds of legal entities for registering new businesses — sole proprietorship, partnership, limited liability company (LLC), C-corporation, and S-corporation.
Each option has distinct advantages over the other. For example, sole proprietorships and partnerships have fewer requirements and are therefore easier to set up. Used for insurance brokerage, however, the business capability may be severely limited. Under LLC and corporation, your liability is capped because the business is regarded as a separate entity. However, there is lesser flexibility and there are tons of formalities and procedures involved.
How do I generate new business as an insurance broker?
Even if you're starting with a book of business, you must still find a way to acquire new clients if you want to stay in business. This part can be challenging, especially since you're dealing in financial services. There's likely to be a lot of handholding involved and you'll need to invest heavily in educating your target market on your services and why they are necessary.
Here are three main ways to generate new business as an insurance broker:
Strategic partnerships and networking
Partner with local businesses that are operating within a similar niche as your insurance brokerage. Let's say you're operating in the property insurance niche, you could form a partnership with a real estate agent in your neighborhood. This way, they can simply refer their clients to your firm.
Remember that every new client you onboard is a potential referral source. Don't be afraid to ask for referrals from your new customers.
One important aspect that is often overlooked when it comes to face-to-face interactions with potential clients is appearance. If you're going to broker financial services, you must look the part. This means maintaining a professional appearance, guest posting, creating brochures, offering free promotional tools, and so on.
Get a website
It's 2021. Surely by now you know you cannot succeed in business without an established online presence. A well-designed professional website is the best way to do that. Your prospective clients must be able to find you online else you might as well not bother starting a business. That's just the reality today.
Having a website is not just good for attracting more clients, but potential employees as well. When you want to expand and hire new agents, they'll want to check you out on the web to ascertain your credibility.
Leverage social media
Social media marketing is all the rage now and with good reason — almost everyone's on at least one social media platform. For marketing your new insurance brokerage, Linkedin remains the go-to platform. This is where you're most likely to find people who are interested in insurance and related services. Facebook, Twitter, Youtube, and Reddit are great options too.
Even if you're not actively marketing your services, you still need social media for building a positive public perception of your brand. More importantly, it can help you maintain a competitive edge in the insurance industry.
When will my insurance brokerage start to see a profit?
There's no standard answer here. Even if you manage to account for all the internal considerations, there are several external factors that can influence the profitability of your new venture. New government regulations, global pandemics, economic uncertainties… any of these can arise at any moment and impact the entire insurance industry.
That being said, businesses can determine profitability and create a projected timeline by gross profit estimates, sales projections, and cost analyses.
Grow your insurance brokerage with B12
B12 is an all-in-one solution platform focused on helping startups and small businesses succeed. We do this by establishing a powerful presence for our clients and providing them with the necessary tools to thrive in an ever-evolving digital world. Our services include website design, SEO, copywriting, online payment processing tools, online scheduling tools, and more.
Sign up on B12 today and let us put our expertise to work and grow your insurance brokerage firm.
Free tips to help your insurance brokerage thrive
Receive resources to look professional online, reach clients, and sell more insurance products
Looking for a free website solution? Find out if Wix is a viable option for your business needs.
Read now
Learn more about ADA best practices to make your website readable, navigable, and inclusive for everyone.
Read now
Discover the benefits of being a freelancer bookkeeper and the steps to starting your own freelance bookkeeping business.
Read now