Launch an online presence that makes it simple to attract, win, and serve clients
B12 uses AI and experts to quickly set up your website, scheduling, payments, email marketing, and more.
Get started for free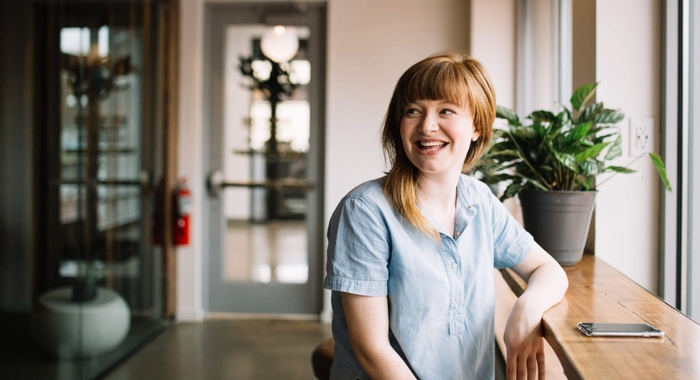 How to create an invoice?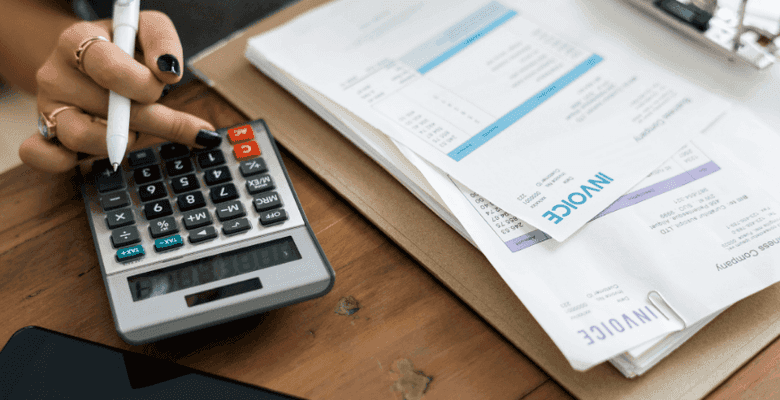 Understand the fundamentals of invoicing, as well as how to create and send them to clients for payment.
---
Whether you're a freelancer, a small business owner, or managing a large corporation, creating and sending invoices to your clients is a fundamental part of your operations. Invoices are how you get paid for your deliverables, after all.
The good news is that creating an invoice is a fairly straightforward process, especially with the right tools. The important thing is that you're including all the relevant information on your invoices. An incomplete or incorrect invoice can result in disputes over money and even rattle the trust of your clients.
Even if you're not new to invoicing, you might be wondering whether there's more information to include when drafting your invoices. At the end of this post, you'll know the fundamentals of invoicing, as well as how to create and send them to clients for payment.
What is an invoice?
An invoice is simply a sales bill that you send to your clients or customers, requesting payment for goods provided or services rendered. It is considered a legal payment request and is, therefore, one of the most important documents in bookkeeping.
​Payments through invoicing are a requirement of any business or corporate client. Their accounts department won't allow payments to be made without an invoice.
​If you're managing a registered business, you are required by law to provide certain information on any invoices you send. For instance, in addition to the amount you want the recipient to pay, your invoice must also contain a breakdown of the goods or services that have been supplied. More on these requirements later.
An invoice is not a receipt
Invoices are a request for payment, whereas receipts are an acknowledgment of payment received. Basically, you issue a receipt once the client or customer has settled your invoice.
Brief history of invoices
Invoices are as old as human civilization. The earliest form of invoicing is believed to date as far back as 2900 BCE, when Sumerian temple priests needed to keep track of agricultural produce for the temple records. They used wet clay slabs to enter these records.
Over the years, the medium changed from clay to stone slabs and even bones. Of course, everything has gone digital today. There are tons of invoicing software available, along with other accounting tools that have essentially redefined bookkeeping practices as we know them.
Types of invoices
There are different types of invoices, and it's essential to know them so you know which type to create and when to create it. Here are the most common:
Standard invoice — This is the everyday invoice that accompanies a sale of goods or services.
VAT invoice — This a standard invoice that includes VAT details. VAT invoices are typically used for B2B transactions where the two businesses are VAT registered.
Proforma invoice — This is a draft invoice that is often used as a kind of placeholder before the full details of the sale are finalized.
Electronic invoice (e-invoice) — This is a standard or VAT invoice created and sent to the client online (usually in PDF or Google Docs format). It is the most common type of invoice among freelancers and small businesses.
Amending invoice — As the name implies, this type of invoice is an amended version of a previously sent invoice that had mistakes.
How can proper invoicing improve your business?
Proper invoicing can help you get paid faster and in a more convenient manner. More importantly, professional invoicing allows you to keep a record of various aspects of your business operations — work done, goods sold, billable and non-billable hours, and so on. These records are essential for bookkeeping purposes, as well as financial audits and tax calculations. And it's not just on your end.
Invoices that you send out to your clients are recorded under their accounts payable ledger, while you also record the same amount under your own company's accounts receivable ledger. These two records are the basis for modern-day accounting.
The good news is that there are countless accounting software now available to automate these calculations and draw up reports. Of course, you still need to make sure you're making the right entries.
Another prominent advantage of professional invoicing is that it can help build a solid impression on your customers. By taking the time to customize your invoice, as opposed to just using some online invoice template, you're essentially making a statement about the sophistication of your business.
Must-have items on a professional invoice
Wondering what to include when creating a new invoice? As mentioned earlier, certain pieces of information must be included in your invoice document. Let's quickly list them here:
Header information — Business name, logo, contact information, phone number, and other relevant business information. These are placed at the ​top of the invoice, usually at the top right corner of the document.
Invoice number — Every new invoice document should have a unique invoice number for easier identification. You can choose any numbering system as you see fit, but make sure it is an easy sequence. For example, the invoice number for your first ever invoice for a particular client could be 0001, and the next would be 0002, then 0003, and so on. If you want to invoice another client, you start with a new unique invoice number.
Invoice date — This is the date on which you send the invoice to your client or customer.
Due date — This is the date on which the client is expected to settle the invoice. The standard practice is three to seven business days upon receipt of the invoice. Of course, it's also possible to make your due date the same as the invoice date, though this is usually more common among freelancers and small businesses.
Relevant line items — These are the items that you're requesting the payment for. Each item should be on a new line with its corresponding unit cost.
Subtotal — This is the sum of a group of figures (such as the figures of the line items).
Total — This is the final amount that you're charging the client. It includes the subtotal figure and any other relevant additional charges as agreed by you and the client.
Currency — If you're billing international clients, be sure to include the total amount in their native currency as well. Of course, if you prefer to be paid in a different currency, you should state that as well. For instance, many freelancers prefer to receive payments in USD since the currency is likely stronger than the native currencies in their respective countries.
Payment method — How do you want your clients to settle the invoice? One of the most common payment methods is PayPal. In addition to accepting direct payments, PayPal also accepts debit and credit card payments, making it a great option even if the client doesn't have a PayPal account. Always choose a payment method that is convenient for you and your client(s).
Step-by-step guide to creating a new invoice
Follow these steps below and you'll be able to create invoices for your clients in no time.
Decide on where you want to create the invoice
You could whip up a professional invoice on different kinds of platforms. If you want to customize the document fully, go for something simple like Microsoft Word or Excel. Google docs are also a great option. However, keep in mind that this means you should know your way around these programs.
If not, you could always use an invoice generator. These online tools offer tons of free invoice templates, so you can simply pick one and customize it.
Give your invoice a professional look
This just means your invoice should properly reflect your brand. Remember, this is an official document. Use professional fonts, proper styling, consistent color schemes, and other design elements.
Clearly mark your invoice
Immediately your clients receive your invoice, and they should immediately know what it is. Add the word "INVOICE" boldly at the top of the page. Include the unique invoice number and invoice date below it. Add your company name and business information next. Make sure you're using the registered business name.
Next, add your client's company name and address. It's also a good idea to include a contact name after the address. This way, you're sure it reaches the right person.
Clearly marking your invoice makes your payment request stand out from the other documents that the client might receive that day.
Write a description of the line items you're charging for
You might need to create a table for these items for a clearer presentation. The descriptions don't need to be lengthy, but they should be detailed enough, so your clients know exactly what they're paying for. After all, if the items are unclear or ambiguous, they're more likely to raise a query, leading to a delay in the payment.
Next, add in the quantity of each item and the corresponding price. Calculate the subtotal and clearly present it under the list of prices. If you need to add other items — perhaps there's an outstanding balance from the last invoice, or you want to include VAT — list them one by one and add the costs to the subtotal to arrive at your total amount due. It's not just about adding. Sometimes you might need to subtract from the subtotal too. For instance, if you're providing a discount to the client, you subtract the subtotal's discount amount to get your total amount due.
Include the other relevant information
Add the due date and payment terms next. You should have already agreed on these with your client beforehand, but it's still a good idea to include them on the invoice as well.
Note down how exactly you want to be paid and include the necessary details. For example, if you want to be paid directly to your bank account, make sure your bank account details are included.
And that's it. You've created your invoice. Be sure to double-check all the information to avoid instances of confusion and miscommunication, both of which can result in delayed payments.
Pro Tip: Save a copy of your invoice to be used as a template. This way, you don't have to build from scratch whenever you want to create a new invoice.
Sending your invoice
Sending your invoice is every bit as important as creating it. Make sure you're using a reliable medium. The most common medium today is via email and messenger platforms. Whatever channel you use, make sure it is secure.
Make sure the file is tamper-proof too. As much as possible, save the invoice in PDF format as these are generally un-editable and therefore more secure.
If you're sending your invoice via email, make sure to state it clearly in the subject line.
Alternatively, you can also send invoices directly from invoicing software. This takes the hassles out of having to do it manually each time you need to send invoices.
Closing thoughts
Creating and sending out invoices need not be a complicated process, especially with so many invoicing softwares and mobile apps available today. As long as you're adhering to the steps outlined above, you should be well on your way to sending invoices on a steady.
Want to learn more handy tips for successfully managing your business? Visit our resource center today and learn everything from how to build a profitable brand to how to write a powerful mission statement and so much more.
Spend less time on your website and more time growing your business
Let B12 set up your professional online presence with everything you need to attract, win, and serve clients.
Get started for free