Invoicing & payments
How to send a payment reminder email to your clients
Learn how to deal with an overdue payment, as well as how to craft a compelling payment reminder email to your client(s).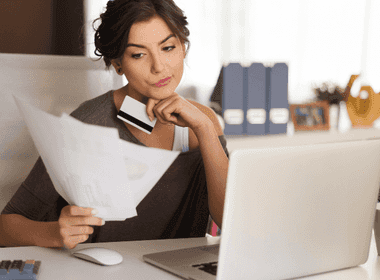 If you've been in business for some time, chances are you've encountered your fair share of unpaid invoices and late payments. Nothing's more frustrating. And it's not just the fact that the money you've been expecting hasn't arrived long past the due date, but now you have to chase after the client, which is a hassle on its own.
At best, you lose valuable time that you would rather spend on actually running your business or doing something you enjoy. At worst, late payments can destabilize your cash flow, causing you to look to other sources to cover your expenses.
Here's the thing though, most of the time, clients with an overdue invoice on their hands aren't doing it intentionally to put you in such a situation. They probably forgot about the due date or are dealing with financial hardships of their own. Perhaps they've already made the payment, but it's stuck in transit due to issues with the bank or payment platform.
Nevertheless, you did the job required of you and should therefore be paid for your work.
In this article, you'll learn how to deal with an overdue payment, as well as how to craft a compelling payment reminder email to your client(s).
What's a payment reminder email?
It's exactly what it sounds like — an email that you send to a client or customer reminding them to settle any outstanding payments owed to you. A payment reminder is a quicker and more efficient way to follow up with the client. You can attach a copy of the overdue invoice in your email, along with other relevant information about the payment, so the recipient knows the best way to settle it.
In most cases, following up with customers with unpaid invoices can be challenging. The most commonly accepted approach for encouraging these defaulters to make prompt payments is to politely follow up with them through emails or letters.
Small businesses can send payment reminders before the due date so the client understands the amount to be paid. They can also send it after the due date is passed, though the wording in each instance will differ.
What are your other options for dealing with late payments?
Before you send any payment reminder, first confirm if the client received the original invoice. You may be getting agitated at the prospect of having to chase down a client over outstanding payments when in fact, they never even received your invoice.
If the client has confirmed receipt and the payment is still yet to be made, you can send a polite payment reminder letter stating that their payment is now past due.
Send a short payment request email or letter
Your invoice already serves as a payment request; this email is essentially a follow-up to that request. Keep it short but professional and get straight to the subject matter — please settle your overdue invoice.
Include other relevant information in the letter, like the number of days passed since the payment due date, any late fees that accrue with late payments, a copy of the invoice, and how the client can send their invoice payment.
Call them
If your friendly reminder doesn't yield any useful response, then it's time to step it up a notch. Call the client directly to sort things out. At times, this may seem awkward, especially if this is your first time encountering outstanding invoices with a particular client. However, don't be deterred. You earned this money, after all, and you deserve to be paid as at when due.
The good thing about this approach is that it is a sure way to get the client's attention. Perhaps they were having difficulties accessing their emails over the last few weeks. By calling them, you eliminate all doubts and get to the root of the issue.
Start looking into collection agencies in your area
For most small businesses, calling the client serves as a final payment reminder. If this fails, then it might be time to hire a collection agency to secure payment for the outstanding invoice(s). While this is usually an effective method, it also means paying for the service.
In other words, you're not only dealing with an outstanding payment but now you also have to pay to get the amount due. That's what makes chasing an invoice payment such a hassle.
Review your legal options
Most small business owners prefer to consider legal action only when every other attempt to get their overdue payment sorted out has failed. There aren't many small businesses that can afford the services of a lawyer. Plus, it's possible that the client may have solid legal representation of their own, which means the legal action you're taking could end up becoming a drawn-out process, costing you even more than the total amount of the invoice.
In any case, if you do decide to toe this path, you have a good chance of winning the lawsuit if you have:
A legally binding contract clearly outlining the payment terms
Proof that you have indeed delivered the product or services as stipulated in the contract
Any document that includes both of your signatures showing payment due dates and the agreed number of days within which the payment must be made
What to include in a payment reminder letter
It's easy to let your emotions get the better of you in such situations, but you have to remember that above all, you're writing a professional letter/email, and so it must contain all the components of one. These include:
Proper introduction
You need to introduce yourself properly in your payment reminder letter. Mention your company name, your title, phone number, and other relevant sender information. A proper introduction allows the client to know who's sending the email and what it's about. Include the date as well for record-keeping purposes.
Recipient's information
Indicate the details of the recipients so there is no miscommunication. Include important information like client name, company name, address, etc. Be sure to also clearly indicate the name of the person you're addressing. If you don't include the correct details, your payment reminder might end up being forwarded to the wrong inbox.
Concise introductory paragraph
The first paragraph should be precise and straight to the point. Inform the client that you are alerting them about their overdue invoice. Provide relevant details such as the invoice number, invoice due date, and the total amount of the outstanding payment.
Descriptive main body
Clearly describe the services or products provided and draw attention to the fact that the payment for these items is yet to be reflected in your accounts receivables. Explain how this payment is critical to the smooth running of your business.
Additionally, make sure the client is aware of any repercussions or consequences, such as late fees and possible legal action, that may follow if they fail to settle their late payments. This prompts them to take your payment reminder more seriously.
If this is your first reminder, remember to maintain a polite and persuasive tone. If it's a second or third reminder, switch it up to a more assertive tone.
End with a persuasive closing statement
Before sending the email, be sure to outline the various ways through which the client can make the invoice payment. As a rule, you should always have multiple payment options for your business so clients can pay through whichever channel is most convenient for them. Credit cards, mobile money, and other online payment platforms are among the most popular, especially in today's digital age.
Close your email by reiterating why it's important for the client to settle the overdue invoice within the specified period. To give it a more professional tone, you can apologize for any inconvenience that your payment reminder may cause in the client's due process. Add your name and official signature on the next line.
When to send invoice payment reminder emails
How many payment reminder emails should you send and when should you send them? There's no fixed number as it will ultimately come down to how likely the client is to pay their invoices on time. That being said, it's best to create a structured schedule that includes sending your payment reminders before the payment due date, on the actual due date, and after the payment is past due.
Maintaining a predictable and structured email reminder sequence allows you to establish the professionalism and value of your business. This shows clients that getting paid on time is something you take seriously.
Our best tips for correctly creating your payment reminder
1. Use a clear subject line
The subject line should immediately give the client an idea of what the email is about. Use clear keywords like "Payment Reminder," and include other details like the invoice number and due date.
2. Remember to attach the original invoice
This way, the client doesn't have to dig through their email history just to find the invoice that you're reminding them to settle. Basically, remove any obstacles that can prevent the client from settling the invoice right there and then.
3. Make sure the payment terms are clear
Your email should include important information like how much is due and when the invoice payment ought to have been made. Avoid vague statements like 'the payment is due on receipt.' Instead, say something like 'please be reminded that Invoice #47, totaling $1,000, was due on April 19.'
4. Take advantage of email templates
For many small business owners, dealing with late payments is pretty much a norm already. Instead of creating emails from scratch, they can create payment reminder templates so the only thing they need to change is the client's information and invoice details. These templates save you time and effort while helping you stay on top of your outstanding invoice payments.
Email templates can also help de-personalize your payment reminder. If you're writing to a client that is particularly notorious for missing payment due dates, you might be tempted to get too personal with the messaging. You want to be assertive, not coming on too strong.
5. Get the timing right
When is the client most likely to read your email and take action? That's when you should send your payment reminder email. For instance, if the client works the typical 9-to-5, don't send your by 4:50 on a Friday. Instead, send it early in the week and preferably during the morning hours so there's a better chance of the client receiving your payment reminder and acting on it.
6. As much as possible, avoid the situation altogether by collecting payment upfront
Save yourself the hassles of chasing late payments by simply collecting the money upfront. In some cases, this is much easier said than done, but where you can, be sure to take advantage. After all, doing business is also about receiving fair compensation for your work in a timely manner.
The bottom line
Sending payment reminder emails to clients is something many small businesses deal with. The important thing is to maintain a professional demeanor throughout the process. Losing your cool can effectively ruin the client relationship that you probably spent months or years building.
Most of the time, losing that business relationship will cause more harm to your business than missing a payment. So whether you're sending an initial reminder or sending a follow-up about the previous email, remember that you and your client are both human beings capable of making mistakes.
Take advantage of professional invoicing solutions with B12
At B12, we provide a lineup of web-based solutions designed to accelerate your business's growth. With B12 Invoicing, you have a user-friendly tool built into your website, allowing you to create and send professional invoices and receive payments by credit card or ACH.
What's more, it sends automated payment reminders on your behalf so you can get paid on time. It's also easy to get started. Simply sign up on B12 and complete the verification process. B12 Invoicing is available to all B12 clients and there's no need for a lengthy integration process since the tool is built directly into their websites. Get started today!
More easily reach and invoice clients
B12 websites include built-in online payments and invoicing, and will even send automated payment reminders on your behalf, saving you time. Get started for free.
Electronic signatures save time and money by eliminating operational delays and costs associated with traditional paperwork.
Read now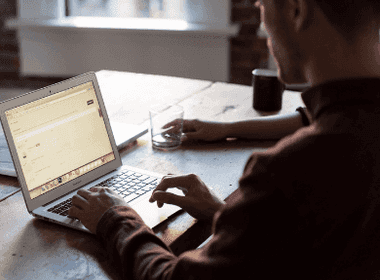 Follow these steps to close a GoDaddy account and move your domain to another web host.
Read now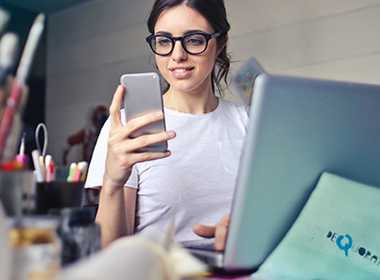 Learn actionable steps to eliminate time-consuming grunt work, so you save money and focus on client-facing tasks.
Read now