Launch an online presence that makes it simple to attract, win, and serve clients
B12 uses AI and experts to quickly set up your website, scheduling, payments, email marketing, and more.
Get started for free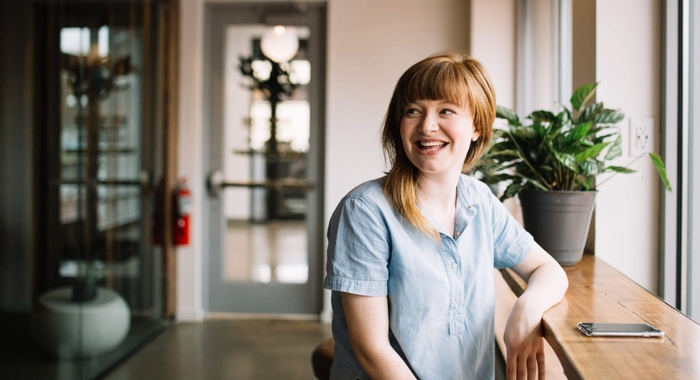 9 ways to drive free targeted traffic to your website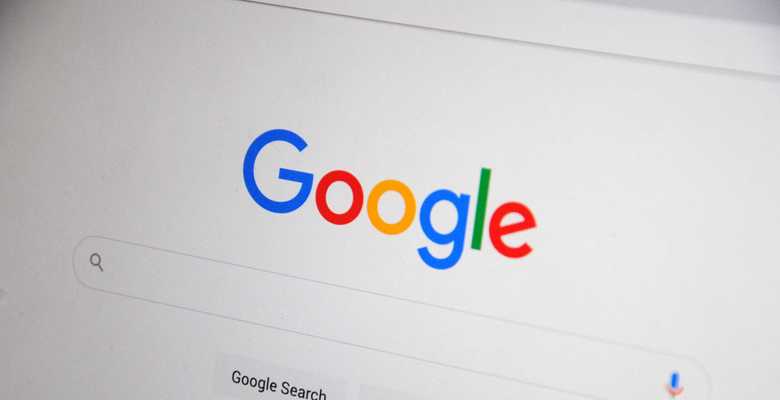 ---
With a little help from search engines, you can get a boost in website traffic to help you hit your website's digital marketing goals. Yet, it's not just traffic you'll need when optimizing a website, it's targeted traffic. 
Being selective with your blog topics, writing high-intent landing pages, and promoting your website on major social networks will all play a role in whether or not the traffic on your website converts or not. Ultimately, the goal of a website stretches beyond traffic counts and into conversion. 
When you have highly targeted traffic, it's a lot easier to monetize all the traffic your site gets. In this article, we'll share how to drive targeted traffic to your website from search engines and more.
9 ways to drive free targeted traffic to your website
1. Content marketing
Producing content for your blog is key for building up targeted traffic. The closer the keywords are to your firm's area of expertise, the more targeted traffic you'll get on your website. For example, if you own an insurance agency, keywords around "how to choose a life insurance policy" and "comparing health insurance providers" are considered high-intent, which will lead to targeted traffic once those terms start ranking in search engines.
However, the further you get away from the core function of your website, you'll likely get more web traffic since top-of-funnel keywords typically have more search volume, though it'll be less targeted and convert at a lower rate.
2. Social media
Social media can greatly increase your website traffic. To get targeted traffic from social media, you'll want to create content as close to your service or product offering as possible. For example, if you want more targeted website traffic as an accountant, you'll want to create posts on viable social networks about business expenses, tax preparation, and internal audits. You could create and share infographics, blog posts, and short videos, that encourage your audience to engage and click through to your website. 
3. Guest blogging
Guest blogging is the act of writing blog posts on third-party websites. To get targeted traffic from third-party websites, you'll want to ensure that you write blog posts for sites in a similar industry as you. 
Most people focus on writing blog posts for the biggest websites, but this won't lead to more targeted traffic, it'll only just give you a boost in website traffic and domain authority. For example, if you own a financial website, writing guest blogs on popular finance blogs, apps, and software companies' websites would help you bring in more targeted traffic.
4. Affiliate marketing
To bring in a more targeted audience, affiliate marketing could be a good avenue to help you boost your digital marketing efforts and web traffic. An affiliate is someone who earns a commission for every product sold via their custom link. Influencers often become affiliates for brands they like, which could also be a valuable, free partnership opportunity. 
Being selective about the affiliates who join your program by having set criteria could help ensure quality traffic. For example, the niche their social media or website is in, how targeted their email list is, and understanding the user demographics of their profiles and website could help ensure targeted traffic from your affiliates. Be picky!
5. Backlink outreach
If you're looking to gain targeted visitors from third-party websites, you'll want to be selective about the companies you do backlink outreach with. You can improve your ranking on a search engine results page by getting backlinks from relevant websites. It helps search engines understand what industry your domain is part of, so that you'll rank better for your niche.
Getting backlinks helps boost the ranking of specific pages as well. Aiming to build backlinks on blog posts, key landing pages, and your homepage will help you get targeted traffic to specific (and possibly high-converting) pages.
6. Video marketing
Need some more website traffic from your digital marketing? Fortunately, you can also get targeted traffic from video marketing or even your own YouTube channel. For many search-based industries, YouTube can boost your conversion rate for your website. So, having a YouTube channel where you share industry knowledge is so important. 
You can embed YouTube videos on relevant blog posts and share links to your blog post on your videos for easy access back to your site. This may lead to a boost in mobile traffic back to your site. Making your videos short, to the point, narrated by a pleasant speaker, and with accessibility-friendly captions can also help you bring in targeted web traffic.
7. Podcasting
You can get targeted traffic by creating your own podcast or by guesting on relevant, industry-specific podcasts. For instance, real estate firms could create a podcast about buying and selling homes, high-value homes, and market trends to entice people who are looking to buy one or more homes. 
A landlord who owns and buys multiple homes would likely listen to a real estate podcast. The landlord might choose to use the real estate firm associated with the podcast to help negotiate and close deals after following along with the podcast for a few months.
8. Conversion optimization
If you bring in a ton of website traffic already, sometimes all you need to do is optimize your pages to have targeted users on your website. Having the right offer on landing pages and blog posts based on the intent of those pages can help you get more qualified leads. Maybe the right audience is coming to your website, but the offer you present on your opt-in form isn't ideal for the stage they're in. 
For example, visitors coming to your business consulting services website might not have a business but are thinking about starting one. Maybe your landing page for "side hustle ideas" has them considering options, but at the moment nothing has been built yet, so there's nothing to consult on. Presenting a unique offer for someone at that stage will likely help. So you might create services like business plan prep, starting a business consulting, and so on to offer something to someone without a business.
9. Email marketing
You can boost your website traffic for free with an email campaign (or even adding a link to an email signature for all outgoing emails). An email list that you clean up regularly (removing unsubscribes and inactive users) could lead to targeted traffic on your website since the email recipient has actively signed up for your list. 
Your email list is one of the most valuable digital marketing assets you own. So, if you want targeted visitors to a specific blog post or landing page, consider segmenting your audience and emailing them. A ton of targeted traffic to your website can lead to high rankings in search results too.
How to drive paid targeted traffic to your website
Advertising
You can also boost website traffic via paid traffic. Whether you run PPC ads or Facebook Ads will depend on your niche. For instance, if your product offering compels an impulse buy, getting social traffic from Facebook, Instagram, or TikTok will likely be your best bet when it comes to ads. 
However, if people tend to use search engines to buy your product, you'll likely use Google Ads, Pinterest Ads, or other search-based platforms to drive targeted traffic to your website. If you notice one ad platform outperforms another in terms of conversions, you'll want to optimize your ad budget to lean into the one that yields more opportunities for conversions.
Nurture your targeted traffic with a professional website
B12 is a website builder and online business platform for service-based businesses. B12 centralizes and helps you maintain all parts of your website, including your contact management, email marketing, SEO, and online payments. 
If creating your website and developing a search engine optimization strategy is too overwhelming or out of scope for your skillset, you can have instant access to B12's SEO specialists, copywriters, and web designers to help you make your website credible and engaging for the targeted traffic you drive to it. You can have a ready-to-go website within 30 days of signing up that efficiently sells your services and helps you stay organized.
Targeted traffic is more likely to convert
The most important aspect of managing a website is generating website traffic that helps bring in leads and customers. Whether you use content marketing, search engine optimization, or any other digital marketing idea from this list, is up to you. Double down on what works best for your audience and conversion rate.
You can work with the web experts at B12 to help you improve your online presence. For more digital marketing tips, check out the rest of our Resource Center.
Want to receive more advice?
We'll send you our email newsletter each month, with tips to help you reach more prospective clients and convert them.
Spend less time on your website and more time growing your business
Let B12 set up your professional online presence with everything you need to attract, win, and serve clients.
Get started for free