Website basics
How to edit a website: DIY vs. third-party
Learn the different ways you can edit your website! DIY editing, or using a third-party service, both have their pros and cons.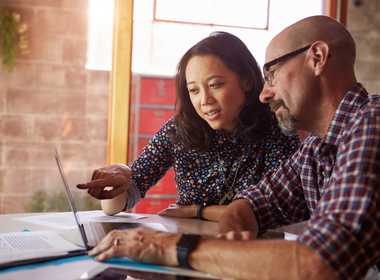 Your website is your virtual storefront. It's the first thing people see when they want to know more about your business. For 38% of consumers, they'll stop engaging with your website if it's unappealing. That's why your website must be polished and professional-looking. 
However, maintaining it can be challenging, especially for business owners who lack web development skills. This is where website editing comes into play. 
Keep reading to explore the importance of website editing, as well as the pros and cons of DIY and third-party website editing. We'll also provide you with the necessary steps to make an informed decision about which option is most suited to your website's needs.
The importance of website editing
In today's digital age, a website is crucial to any organization. This is true for businesses, nonprofits, or individuals. Websites are the primary source of communication and interaction with potential customers or stakeholders online. Your website conveys your brand's message, services, and products to the target audience. It does so through various pages, blogs, and calls to action.
Website editing is an essential part of website maintenance. It ensures that your website's content is updated and accurate. An outdated website can harm the business, its reputation, and its SEO rankings. Website editing involves adding new content and updating existing pages. It also involves checking for broken links and optimizing images, among other things.
Website editing can be approached in two ways: DIY or third-party service. DIY website editing can be a cost-effective solution. This is handy if you prefer to have more control over their website's content. It involves using Wix, B12, Squarespace, WordPress, or any other website builder. However, without any experience or technical skills, website editing can be time-consuming and overwhelming.
Professional website editing service provides customized solutions to meet the website's specific needs while saving time and effort. Third-party services have a team with technical, creative, and marketing knowledge that can ensure optimal website performance. However, there's also the cost to consider. This can be limiting if you're on a tight budget. Regardless of the chosen method, editing is an essential task that requires significant attention to detail for the website to achieve its desired results.
DIY website editing: pros and cons
Website editing requires an understanding of your website's content and features and a thorough knowledge of various editing techniques. Many people are opting to do this themselves (DIY) instead of hiring a third-party service. DIY website editing has both pros and cons.
One of the pros of DIY website editing is the flexibility it offers in terms of time and resources. You can work on your website whenever you want to edit it. This is especially beneficial for smaller websites or businesses with a limited budget. Additionally, it allows for complete creative control over the website's style and design.
However, a significant disadvantage of DIY website editing is the time and effort required to learn and perform the task. It can be time-consuming. Moreover, what if it's done incorrectly? This can affect the website's functionality and user-friendliness. You might even need to hire a professional to solve any issues that arise.
Another disadvantage is the limited skill set that an individual might have. Website editing involves various technical aspects related to coding, design, and SEO. Let's say you don't have prior experience or knowledge of these aspects. Then it can be challenging to make necessary changes and improvements.
Overall, DIY website editing can be a cost-effective and flexible option for small businesses or individuals with a limited budget. However, it requires ample time and learning to achieve the desired results. It may also not be suitable for those with minimal technical knowledge.
How to edit a website: DIY steps
Website editing is an integral aspect of online marketing. Website owners regularly update their content to keep their sites fresh and provide value to their site visitors. Most people manage editing themselves, while others prefer to outsource the task to a third party. 
DIY website editing requires patience, dedication, and consistency to ensure the website's smooth functioning. That's why you need the right approach. This is so you can make the elements of your website stand out while still ensuring its accuracy and quality.
For those who opt to do it themselves, it is essential to get acquainted with website editing best practices.
Understand the edits that need to be made
Before making any edits, it is essential to ensure that the information presented is correct and flows logically. Incorrect information and poorly phrased content can compromise the website's integrity and, in turn, dissuade customers from visiting.
Use a CMS or website builder
Website owners should invest in a content management system (CMS) or website builder. These tools allow website owners to make edits without the need for coding knowledge. Users can create pages, edit text, add images, or upload blogs and then publish them, and these systems will generate the code necessary to display the edited web page. You can also use developer tools on modern browsers like Google Chrome or Mozilla Firefox. Through these, you can edit your HTML code and test or debug your web pages. If you're using Safari, you can go to the Develop menu and select Show JavaScript Console.
Aim for an error-free, responsive site
Ensure that your website's design is consistent with all the pages, and check for errors on the site. It's also essential to ensure that your website is mobile responsive and, thus, can be easily viewed on various devices. Let's say your website is not optimized for those who are using a mobile phone. Consequently, you may lose customers.
Test web pages' load times 
Lastly, you should test the website's load times after making any significant changes to the website. With website editing, it's essential to optimize the website's speed and performance. If the website loads slowly, it may lead to a poor user experience, resulting in potential customers moving to other websites.
Third-party website editing: pros and cons
Third-party website editing is an option that allows website owners to delegate editing tasks to professional editors or agencies. This allows owners to focus on other tasks that require their attention. Simultaneously, they can ensure that their website is in good hands. Third-party editors have the experience and expertise to ensure that the website is optimized and functions efficiently.
One advantage of third-party website editing is that it saves time. You won't have to worry about how your website looks and whether everything is working properly. Instead, you can hand these responsibilities over to someone else, who will take care of it for you. With a professional editor taking care of the editing process, the website owner can focus on other important aspects of their business. This is especially important for small businesses that run on lean teams. This is also handy for businesses that don't have the luxury of hiring additional staff.
Another advantage of third-party website editing is that it ensures that the website is of top quality. A professional editor will ensure that the website design is up-to-date. Plus, they'll make sure it's user-friendly and optimized for search engines. This helps potential visitors to discover your site. And this can help increase traffic to the website, leading to more sales or conversions.
Third-party website editing also often comes with a guarantee. Say that something goes wrong during the editing process. Then the company responsible for the editing will fix it at no additional cost. However, you must read the terms and conditions of the service carefully. This is to ensure that you are covered in case of issues.
However, third-party website editing can be more costly than the DIY option. This is because professional editors typically charge for their services, and this can add up over time. 
Another disadvantage of third-party website editing is the lack of control. While you can certainly provide instructions and guidance to the person or company handling your website editing, ultimately, you are not the one doing the editing yourself. This means you may not have as much control over the final result as you would like.
Additionally, finding a reputable editor or agency can be challenging. That's why it is important to do thorough research before making a selection. It is important to choose a provider with experience in editing websites in your niche to ensure quality delivery.
Choosing the best option for your website
After understanding DIY and third-party website editing, it's important to make an informed decision on which option suits your website's needs. Consider the technical aspects of your site and your level of experience. Also factor in the amount of time you can realistically dedicate to editing.
It's also worth considering the cost implications of both options. While DIY editing may seem cheaper at first, if you make a mistake or require more in-depth edits, you may end up spending more money and time fixing it. Third-party editing may have a higher upfront cost. But it can save you a lot of time and effort in the long run.
Ultimately, the goal of website editing is to improve the user experience and drive engagement. The option you choose should align with these goals and help you achieve them efficiently. You should also be honest with yourself about your abilities and resources when making this decision.
Remember that both DIY and third-party website editing have their own benefits and drawbacks. The right option for your website will depend on your individual needs and circumstances. Consider your options and weigh the pros and cons. This way, you can make an informed decision that helps your website reach its full potential.
Partner with an expert web developer from B12
The importance of keeping your website updated can't be overstated. A regularly updated site is essential in building authority and standing out from your competitors.
Need to make updates to your website? B12 is your perfect partner when it comes to keeping your site fresh and relevant. We offer the best alternative to both DIY and third-party design services. Whether you prefer making edits yourself or getting expert help, B12 is your solution. 
With B12, you avoid the common pitfalls of DIY and third-party services. Even if you decide to do the edits yourself, the end result is professional and polished every time. Meanwhile, working with our expert team is more affordable than expensive agencies and you get more control over all website updates. Plus, you can see your site go live much faster. Try B12 for free today.
Attract, win, and serve more clients
Receive helpful resources directly to your inbox to help you succeed online.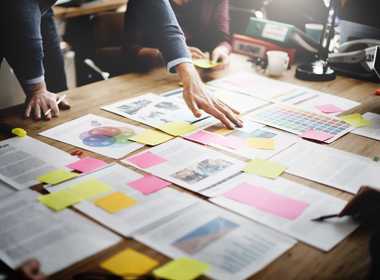 Looking for alternatives to PayPal for accepting online payments? Check out our comprehensive guide on the best PayPal alternatives.
Read now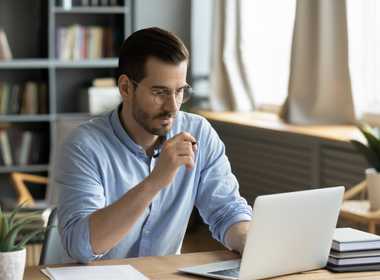 Learn how to build a professional website for your independent consulting business with our step-by-step guide. From choosing a domain to optimizing for SEO, we've got you covered!
Read now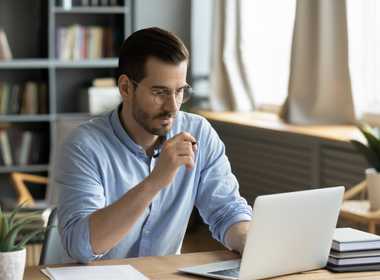 Discover the best DIY website builder for your small business needs with this comprehensive guide, including pros and cons of each platform. Make an informed decision and create a professional website...
Read now