Launch an online presence that makes it simple to attract, win, and serve clients
B12 uses AI and experts to quickly set up your website, scheduling, payments, email marketing, and more.
Get started for free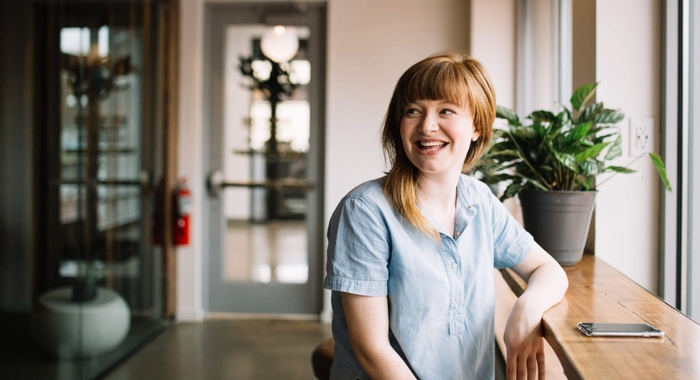 How to approach website conversion optimization for lead generation in 2023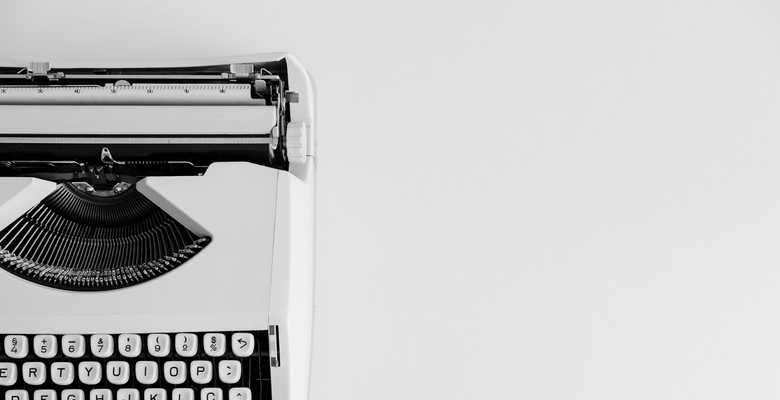 If you're reading this article, the chances are that you're looking to increase the conversion rate on your website, and with it, the number of list sign-ups, leads, and new contacts. If that's the case, website conversion optimization is exactly what you're looking for, and we're here to help guide you through the process.
---
In this article, we'll touch on forms, calls to action, headlines, and more. For those of just beginning your online marketing journey, we'll start at the beginning: what is website conversion optimization anyway, and how can it help your business grow?
What is website conversion optimization?
Your website exists for many reasons: for brand awareness, to showcase your products and services, and to assist your business in creating leads. Any time you generate a new lead through a form, a phone call, or in-store visit helped by your website, we call this a conversion. Think of it this way: a website conversion is the completion of the main business goal of your website.
Website conversion optimization is the process of adjusting and testing your website and its parts to increase the number of conversions, therefore, the number of leads you're creating each week. Pretty simple, right?
While the goal of website conversion optimization is straightforward, the path toward a high-converting website is often filled with frustrations, wrong turns, and a little bit of hair-pulling. So let's start with the most crucial part: how do you measure your website conversion rate to create a baseline before getting started?
How do I measure my website's conversion rate?
Before you start thinking about the numbers, it's essential to evaluate your goals and ensure they're in line with best practices. Does the goal you've currently selected enable you to get in touch with your audience and follow through to close a deal? If so, you're on the right track. The conversion is necessary to allow follow up through email or phone to prove the value of your products or services and push your audience further down the funnel. The conversion means that your audience is already interested in what you do and is familiar with your brand, and that they're ready to hear from you.
Do you have an understanding of how many people are visiting your website each month? Before engaging in any conversion rate optimization, you should be tracking your users' activity on your website with software like Google Analytics (it's free!).
If so, determining your conversion rate is as simple as dividing the number of conversion on your website by the number of visitors over the same period. For example, let's say that you had 1,400 visitors to your site last month, and 72 unique conversions. This equals an overall website conversion rate of 5.14%. Conversion rate optimization is adjusting the elements on each page to increase this number.
If you're not using software or tool to track your visitors, this guide isn't going to help you very much. Before you get ahead of yourself, take a step back, and ensure your website is ready for this step by installing Google Analytics. The tools we've mentioned so far come with robust help sections and on-hand support to help you get up and running. Bookmark this article and return when you're ready.
What is a good website conversion rate?
Every industry is different with different expectations for conversions, which means the definition of 'good' for you could vary drastically depending on your business' vertical. For example, B2B companies convert visitors at 2.23% on average, whereas financial companies convert visitors at 5.01%--a massive swing and illustrative of how much vertical matters.
For this reason, we recommend Unbounce's "What is a good conversion rate for a landing page?" If you're converting your audience at 12% on lead generation landing pages, you're doing better than 90% of your competitors. If you're converting your audience at a rate less than that, there's room for improvement.
How do I drive conversions on my website?
Website conversions are a product of a few critical factors: attracting the right audience, aligning your marketing and product, and offering value to your audience that establishes the pain you solve and the reasons they should use your product or services.
Let's take a look at how it is done.
Conversion Rate Optimization Techniques
Remember, as we move through these techniques that as in any science experiment, to test a variable, you need a control group, and you only check one variable at a time. Don't try to adjust every one of these pieces of your website at a time, or you won't know what is working to drive your conversions.
Clear Headline
What do you do better than anyone else? Take some time to think about it. What you come up with should be the headline to your page. Let's say that, for example, your company makes personalized gift boxes. The landing page is for sending one of these boxes for Mother's Day.
Some cases could include:
Direct: Send her a one-of-a-kind gift
Push: She raised you to be unique: don't disappoint her
Funny: Don't send her the same hallmark card her friends will get
A clear headline is an essential element of increasing your conversion rate and is arguably the essential part of your landing page. It should communicate your value so much that the rest of the page becomes supplemental information. Tell them exactly what they're getting, and if they want it, they'll buy it.
Clear value propositions
Your value propositions are the unique features of your product or service that differentiate you from your competition and are the reason your audience comes to you. What does your audience care about the most? What are their pain points?
As an example, we're creating a page for an accounting company located in Lexington, Kentucky, and our goal is to use this page to convert visitors into leads. When our audience Googles 'tax accountant Lexington Kentucky', they'll see our landing page. Since we know they're already in need of tax services, it's time to optimize that page for the best value propositions.
Here we would try something like:
Fast service—we do your taxes within 24 hours
Great price—we beat our competitors on price, guaranteed
Qualified accountants—all our employees are CPAs
We know what our audience cares about, and we address each of those concerns in these bulleted value propositions. But what if the landing page isn't converting at the level we're expecting? This is where conversion rate optimization techniques come in handy. To improve this page, we can:
Ask a customer what they think and implement their feedback
Reorder the value propositions—may be customers care about the price most of all
Expand the list to include 'friendly service.'
Include the actual pricing in the value proposition
Remember only to implement one change per test to ensure you're getting the most out of your landing page copy.
Clear call-to-action
Aside from the headline, call-to-action (or CTA) is the most critical part of your landing page. With this text, you're telling your audience what you want them to do. This will usually be a short line asking your audience to give you a call or to fill out a form so you can call them.
Earlier in this article, we spoke about aligning your goals with your landing page. If your goal is to get someone to give you a call, something as small as including the word 'free' has been proven to increase conversion rates by HubSpot. So instead of "Call Us" changing the CTA text to "Request a Free Quote" could be just what you need. Your audience has already indicated interest by visiting the page in the first place, and your CTA should push them to the conversion.
Your CTA should also be easy to spot and should catch the eye. It should entice them, draw them in, and make them want to click it.
Short forms
No one likes forms, but they're necessary to move your audience through the marketing funnel. And because no one wants forms, they can often be the culprit when looking for the reason for low conversion rates. Your form should only request the information essential for your marketing goals. Forms that are long or that request too much personal information seem like a chore to complete and will result in your audience abandoning your page.
As an example, let's say that you have a law practice, and your landing page is there to allow your audience to request a consultation for a car accident lawsuit. While it might be helpful to learn more about the actual car crash, like how many people were there, the make and model of the car, and whether it was raining, these questions can be answered later when you're talking to your new client. In this example, the most important information you need is simply who they are and how to contact them.
Therefore, your form should look something like:
First name
Last name
Phone number
Email
When your audience fills out this form, you'll have two ways to contact them, and you'll know who they are.
Take a look at the form on your website, and question how much of the information is necessary to continue the conversation after the conversion. There's a high likelihood that you've found an excellent place to optimize.
Offer proof
Is your product or service the best in the industry? How does your audience know that? It's one thing to say you're the best simply, and it's another for your clients to speak for you. If your landing page isn't converting as often as it should, maybe customer testimonials and social proof are what you're lacking.
These customer testimonials should do two things for your landing page: on the one hand they should offer social proof that you have customers and that they love your service, but they should also address the pain points your audience feels.
As a quick example, let's say that you run a flower delivery service for corporate events, but that part of your service is the actual arrangement of the flowers at the event. Now imagine that you have a customer quote from a reputable business that reads:
"Jack's Flower Delivery has not only saved us money, but also time. His staff is friendly and helpful. Before the event, they show up, greet the staff, and are in and out in minutes. Since we started using Jack's Flower Delivery, we haven't experienced a single delay or interruption in service."
If you can get multiple quotes from customers, try swapping them in and out to test which resonates best with your audience for a boost in conversions.
Remove distraction
You want your audience to come to your website for one specific reason: to convert. Don't distract them with superfluous content, banners, colors, or more than one CTA. It should be obvious to your audience what action they're expected to take.
Some common mistakes that often distract your audience from completing a conversion:
More than one call to action
Customer testimonials longer than a minute
Pop ups or banners with mixed messages
Too much copy on the page
Your website should be clean and easy-to-use if you want to increase your conversion rate. Eliminate all distractions in your conversion rate optimization process.
Source Great Images
A barren website simply isn't going to convert. The best sites use familiar, positive imagery to put in the audience's mind a positive perception of your products or services. And to top it off, sourcing great images is one of the easiest parts of website conversion optimization!
Websites like Shutterstock and Adobe Stock offer literally millions of options for any vertical, with affordable pricing plans. If you're good with a camera, you can even source these images yourself. Like every aspect of your website that we've discussed so far, these images should also be in line with your audiences' pain points, and should communicate your value.
Let's say, as an example, that you run a small boutique hotel. Your landing page has a CTA to get a quote for an extended stay for a long vacation. You have a couple of options here. As a vacationer, you want to know that you'll be happy, cared for, and will have fun while you're on your trip.
In this example, you can:
Source stock photos of happy people
Source stock photos of people sunbathing outside
Take photos of your hotel and your guests looking happy
Take photos of your staff helping your guests
These photos should bring peace of mind to the vacationer who's entrusting you with one of the most important parts of their year.
If your landing page isn't converting as it should, perhaps it's time to refresh your imagery, or choose some photos more in line with your product offering.
Conclusion
The website conversion optimization process can be difficult, but we're always here to help. Take a look at our full resources center for more tips on improving your website and optimizing the content across your pages.
What are some common reasons you've found for a low conversion rate on your website?
Learn more ways to attract new clients
Receive online business tips directly to your email each month
Spend less time on your website and more time growing your business
Let B12 set up your professional online presence with everything you need to attract, win, and serve clients.
Get started for free