Website basics
Website lightbox pop-ups | What you need to know
Learn how to effectively implement lightbox pop-ups to increase your website conversion
If you've been on a website and had an offer appear on top of the page you were on, you have experienced a lightbox pop-up. There is a good reason why website visitors are experiencing these more and more on the websites they visit: lightbox pop-ups are effective, especially if you're trying to increase website conversion.
What is a lightbox pop-up?
Lightbox pop-ups use simple words and impactful images to message visitors about a beneficial offer. The pop-up could offer a discount code to book services, provide an information-packed ebook, or offer the option to receive a company's email newsletter.
A lightbox pop-up is built into the website's HTML or CSS code and is displayed as a window overlay that appears over the webpage, blocking the content and disabling the rest of the background. The lightbox requires the visitor to take action either by clicking a button, filling out a form, or exiting from the pop-up offer. 
Whether the pop-up asks visitors to subscribe to a newsletter or offers them a promo code, lightbox pop-ups positively impact your website's conversion rates. According to OptiMonk, lightbox pop-ups have an average conversion rate of 11%, with top-performing pop-ups averaging conversion rates of 42%!
But when it comes to improving conversion rates, a strategy is needed around how and when to use pop-ups. For example, a newsletter pop-up typically converts less than a cart abandonment one because customers are in very different stages of your funnel.
Now, let's get into the different types of lightbox pop-ups and best practices for implementing this marketing tool on your website.
Lightbox pop-up best practices
There are various marketing tools that can improve your site's performance, but you always need to consider the quality of experience your visitors have on your site. When implementing any form of pop-up, be careful not to overuse them, as they can disturb the user experience and cause site visitors to leave. The below best practices will help you reach your site conversion goals without interrupting visitors as they look for the information they need.
Create a convincing offer
Any offer on a website is only effective if it's of interest to your target audience, otherwise, you're pulling focus from areas of your site. Do your leads typically conduct a lot of online research before making a decision? Use a website pop-up to offer an educational content piece to get leads into your sales funnel.
Provide an actionable CTA
Employ short, compelling copy in the message of your lightbox pop-up to drive potential customers to take action. When using a call-to-action (CTA) in your pop-up, make sure it's clear what you're asking website visitors to do.
Make it visually pleasing
Staying within your brand guidelines, customize your website's lightbox pop-ups to be eye-catching on screen, so they grab and keep a visitor's attention and get them to take action. Try having the only color in the pop-up in the CTA button to draw the most attention to the action you want the user to take.
Set specific triggers
You want to give your visitors time to orient themselves to your website and explore a bit before interrupting their visit with a lightbox pop-up. Be sure to program your pop-up to appear in the correct place and trigger upon the criteria you set, such as exit intent.
Be thoughtful about placement
A lightbox pop-up performs best when used on contextually relevant pages. For example, having a discount code pop-up on a product page. Whether it's an upsell lightbox or a pop-up form to sign leads up for a newsletter, the best pop-ups are ones where the website location has been well thought through.
Ensure mobile compatibility
When implementing pop-ups, don't forget about the mobile lightbox. Consider how website users will experience your site's pop-ups when learning about your business from either a smartphone or desktop computer, because they should function the same on both.
Types of website pop-ups
Before your team goes through the web design process of adding pop-ups to your site, decide what pop-up offer will provide the most value to users.
Discount offer
Discount offers are a great use of lightbox pop-ups to get potential customers to book a service or purchase a product. Discount offer pop-ups provide users with a discount on their online purchase in exchange for their email address. Create a lightbox that offers users a limited-time promotion, first-time customer discount, or an upsell offer.
Newsletter signup
The most common use of a lightbox pop-up is for encouraging newsletter signups. Users fill out a form with their email address and other information in order to receive company updates via email. An email lightbox is a great way for companies to capture leads in a sales funnel while providing value.
New service launch
If you know that you have repeat clients on your website, a new services launch pop-up is a great promotional tool. When your business has launched something new, create a lightbox pop-up on a relevant page to educate your potential or existing customers about it.
Content offer
Consistently creating blog content is a great way to bring visitors onto your website. Once there, you can use a lightbox pop-up to offer other content of value in exchange for their email address. Examples of other helpful resources include ebooks, industry reports, infographics, or videos.
Cookie consent
While not for site conversion, pop-ups to ensure GDPR data compliance and transparency is needed for most websites. These can sometimes look cumbersome, so be sure to share good and bad examples of cookie consent pop-ups to your web designer when working on this.
How to create lightbox pop-ups for your website
If your business employs a web design agency or freelance designer, they will need to develop and add a lightbox for you. With a DIY website builder, such as WordPress, it only takes a few steps to add a lightbox yourself but they won't be as custom.
With B12, you or your web designer can quickly add a pop-up with a specific goal, such as collecting emails or explaining how visitor data is used on your website. In addition to pop-ups, B12 is a unique platform that gives you access to working with professional designers, copywriters, and SEO specialists while still having the option to make edits yourself using an intuitive editor tool.
Minor design elements can majorly impact conversion
So much goes into making a website work for your business. Many companies spend all their marketing efforts driving traffic to their site, but it's equally important to leverage website elements that increase the conversion rate of your site.
Lightbox pop-ups are part of a group of conversion-oriented website elements that work wonders in engaging your site visitors and turning them into sales.
Conversion optimize your site with help from professionals
Launch a website with B12 and have experts add pop-ups, banners, and forms that help you increase the chance on conversion on your website.
Electronic signatures save time and money by eliminating operational delays and costs associated with traditional paperwork.
Read now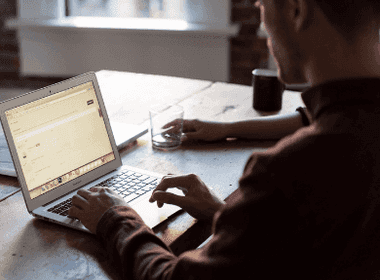 Follow these steps to close a GoDaddy account and move your domain to another web host.
Read now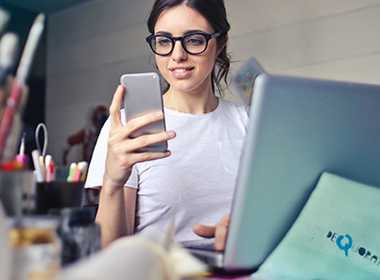 Learn actionable steps to eliminate time-consuming grunt work, so you save money and focus on client-facing tasks.
Read now