Website basics
What is a website title & how to write the perfect one
Learn what a website title is and how to write the perfect one to improve your website's search engine optimization (SEO) and attract more visitors. Our blog post provides tips and examples for creating effective website titles.
27 April, 2023
·
5 min read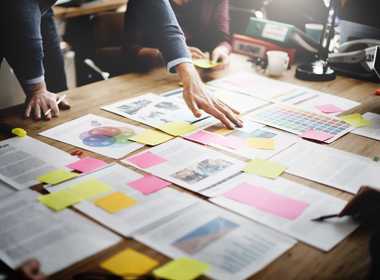 A website title is the first thing visitors see when they land on your website. It has the power to make or break their impression of your brand.
Research shows that the first five sites appearing at the top of search engine results pages get more than 65% of all clicks. So if you're not yet on those spots, a compelling website title can help you attract clicks and visitors to your site. 
This blog post will dive into why a website title is important. We'll also provide tips on how to craft the perfect one, conduct keyword research, and follow a few best practices for writing a strong title. Read on to better understand how to maximize your website's potential with a strong title.
What is a website title
A website serves as your online identity, showcasing what you offer and providing an avenue for people to learn more about you. However, just having a website isn't enough. You need to ensure that your website stands out in the crowded online landscape. One way to do this is by having a strong website title.
So what is a website title?
A website title, also known as title tags in HTML code, is a name or label given to a website to give visitors an idea of what it's about. You can typically see a website title at the top of any web page. A website title is the first attribute that visitors see in a web page. If they like what they see, they'll stay on your website. But if your website title doesn't appeal to them? They'll most likely move on to a different site. That's why it's important to have a website title that captures the essence of your website and appeals to your target audience.
A website title is critical because it affects your website's visibility in search engines. Google and other search engines use website titles to determine the relevance of a web page to a user's search term. Through search engine algorithms, search engines understand whether your content matches what people are looking for. And if search engine bots find that it's a match, your content will appear for the correct search query.
Thus, having a well-crafted title can increase your website's chances of ranking higher in search results pages. In addition, a good website title can attract more visitors to your web page, increasing click-through rates and opportunities for conversions.
Having a strong website title also helps you establish your brand identity. A website title that reflects your brand's personality and values can help you stand out in a competitive market. It can also communicate your brand's unique selling proposition (USP) and differentiate you from competitors. Your website title can be an essential component of your brand's overall marketing strategy, showcasing what you offer and how you can solve customers' needs.
The importance of a website title or title tag
The importance of a website title can't be overstated. A strong title can help a website stand out in search results, increasing the chances of people clicking through to visit the website. Conversely, a weak or confusing title can be a major turn-off. At worst, it can cause potential visitors to simply pass your website over in favor of another site with a more appealing title.
In addition to its impact on visitors and search engines, a website title can also play a role in branding. If a website has a memorable and catchy title, it can help people remember and recognize the brand associated with it. By choosing a strong and effective website title, businesses can improve their chances of success in the online world.
Crafting the perfect website title for search engines
Crafting the perfect website title is crucial in developing an effective website. Since a website title is the first thing that grabs visitors' attention, it's essential to get it right. In this section, we'll explore some of the key components of a great website title and how to craft one that will draw visitors in.
Make it accurate
Make sure your website title is an accurate description of the content of your site. Avoid vague or misleading website titles that deceive visitors into thinking your website is about something entirely different than what it actually is. One way to ensure an accurate title is to create a list of the main topics you'll cover on your site, then choose a title that reflects those topics.
Make it attention-grabbing
A strong title catches the eye and piques the reader's interest. So consider playing around with different phrasing, word choices, and punctuation. This will allow you to create a memorable title that stands out from the rest.
Use strong, action-oriented words
Using strong, action-oriented words in your title is another effective technique for crafting a perfect website title. Words like 'discover,' 'explore,' or 'learn' are more effective than more passive phrases like 'information about' or 'what is.' Power words like these help convey a sense of excitement and urgency, which can drive more website traffic.
Keyword research for website titles
Keyword research is essential in crafting a perfect website title that can be easily found by search engines. With effective keyword research, you can pick the right ones to include in your title. Understanding what phrases and words a potential audience might use when looking for content is essential to improving site visibility.
When beginning keyword research, consider the words that you wish your audience to associate with your site. These could be terms that relate to your offerings, as well as the industry that your site represents. Use keyword tools to understand the volume of searches for certain topics and to identify keywords that are commonly used in your target field. Also, consider the keywords your competitors are using to rank their sites. Doing so can help you gain valuable insights and stay ahead of the pack.
Always remember: the objective of keyword research is to identify and include the keywords that are most relevant to your page content while considering audience search habits. However, do not overload the title with too many keywords, as this can appear too spammy to search engine bots and prospective visitors. The use of specific keywords is necessary, but it should flow naturally into the title and not appear out of place or inserted. So make sure to keep the page content straightforward, simple, and easy to understand.
Best practices for writing a strong website title
There are several best practices that you should follow to create an effective and engaging title.
Make it easy to read
Lengthy website titles can lead to confusion and disinterest, so sticking to a short and snappy title is essential. You should also use language that is clear and understandable to your target audience. In addition, this means avoiding jargon or overly technical terms that could alienate readers.
Use strong action words
Strong action words or power words have a psychological impact that can evoke strong emotions and interest in readers. Examples of power words include "ultimate," "proven," and "revolutionary." Including these words in your title can make it more compelling and attractive to potential visitors.
Incorporate strategic keywords
Strategic keywords are those that are relevant to your website's content and target audience, as well as aligned with your search engine optimization strategy. Including the most relevant keywords in your title can increase your website's visibility in search engine rankings and attract more traffic to your site.
Test and refine it
It's essential to test and refine your website title over time. A/B testing can help you determine which titles are getting the most engagement and adjust your strategy accordingly. By continually refining and testing your website titles, you can optimize your website's potential and increase your website's visitors.
Maximizing your website's potential with a strong title
You simply can't afford to overlook the importance of having a well-written title for your website.
A strong website title should be able to convey the main message of your website. It should be memorable, descriptive, and catchy. Make it your goal to create a title that sticks in your target audience's mind long after they've left your website. 
While crafting a strong website title is crucial, it's also important to ensure that your title is optimized for web users and search engines. Incorporating targeted keywords into your website title can help search engines understand what your website is all about. This, in turn, can help increase your visibility in search results pages. However, avoid keyword stuffing as much as possible. If both users and search engines identify your web page's content as spammy, this can negatively impact your website's credibility. 
Take the time to craft a strong and compelling title for your website. The result? You'll be rewarded with increased online exposure, higher traffic, and a stronger online brand presence.
Create a better website with B12
Make a great first impression on leads and clients using B12. Create strong website titles and other content using B12's AI-powered text generator or get assistance from our top-notch copywriters. Sign up for free today.
Attract, win, and serve more clients
Receive helpful resources directly to your inbox to help you succeed online.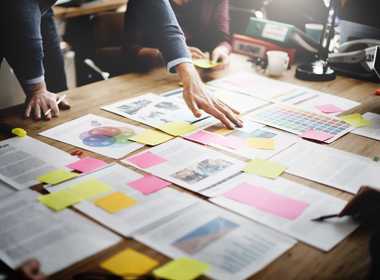 Looking for alternatives to PayPal for accepting online payments? Check out our comprehensive guide on the best PayPal alternatives.
Read now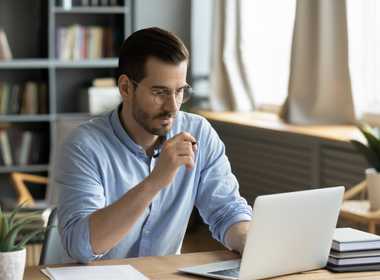 Learn how to build a professional website for your independent consulting business with our step-by-step guide. From choosing a domain to optimizing for SEO, we've got you covered!
Read now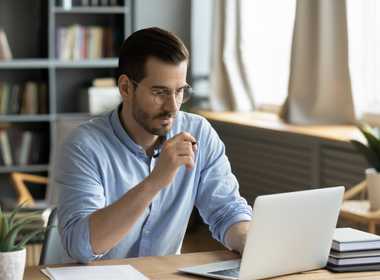 Discover the best DIY website builder for your small business needs with this comprehensive guide, including pros and cons of each platform. Make an informed decision and create a professional website...
Read now