Website basics
The ultimate guide to website maintenance costs in 2023
If you're looking to publish or revamp your website in 2023, we've outlined what to expect cost-wise.
9 January, 2023
·
15 min read
Website maintenance costs depend on the scale and type of your site. Exact costs depend on the size of the website you're going to build and what you want it to accomplish. If you're running a relatively small-scale operation, such as a personal site, your costs will be minimal or even nonexistent. Conversely, if you're running a large website with a full online shop making thousands of sales a day, your maintenance costs will be significantly higher.
This list offers a basic overview of what maintenance costs to expect depending on your needs.
Personal site
Personal sites or blogs, which average less than 100-200 or so monthly visitors, are relatively inexpensive to maintain. The majority of your costs will go toward domain registration and hosting. If you're planning on uploading all of your content to a custom domain name and tweaking the site yourself, you can get by with a minimal budget. However, you will likely invest a substantial bit of time, at least at the start or whenever you need to update the site.
There are entirely free options as well, such as setting up a free blog through popular services like Tumblr or WordPress. Both options allow you to link a custom domain name through their service. So, you'll still get the features and functions of their services, but visitors to your site will be directed to your custom URL. And again, without technical support, you're the one on the hook for all updates.
Average website maintenance costs for a small personal site:
Domain: $10-$20 per year
Hosting: $0-$30 per month
SSL: $0-$10 per month
Tech support: $0
Medium-sized site
A medium-sized blog or website with about 500-1000 visitors per month isn't much more costly than a small site. If you're creating all of the content on your own, it'll be around the same price with a similar domain name annual or monthly fee to consider. The most significant expense is the time it takes to build your site when you could otherwise work on growing your business. This sacrifice is what often motivates business owners to seek out a DIFY platform, like B12.
If you're looking to expand your site and reach a larger audience, it'll cost you a bit more. By either doing the marketing yourself or using a service, it'll typically cost around $30-$60 a month to run at least one or two small ad campaigns.
Average maintenance costs for a medium-sized site:
Domain: $10-$20 per year
Hosting: $0-$50 per month
Marketing (ad campaigns): depends on duration and budget, usually less than $30-$60 per month
SSL: $0 to $10, unnecessary if you don't need more info from the user (personal- or sales-related info)
Tech support: $0
Large site
"Large" sites have more than 1000 to 5000 visitors each month. This type of website will cost you more than a personal blog, but how much more ultimately depends on your big-picture plans.
Most hosting services make you pay more based on your monthly visitor count because with greater traffic comes more substantial storage and server requirements. Higher traffic numbers also mean more potential for technical problems. So, it's helpful to dish out a little extra for tech support costs.
Marketing is another critical aspect of maintaining and improving viewership on a large site. Regular ad campaigns are crucial, so it's essential to keep that in mind if your site is gaining more traction. How much you invest in advertising is up to you, but a higher budget likely yields increased visibility to your audience.
Average maintenance costs for a large site:
Domain: $10-$20 a year
Hosting: $5 to upwards of $800 per month
Marketing (ad campaigns): depends on duration and budget, $60-$300 per month
SSL: $0-$10 per month, typically necessary in this case
Tech support: $25-$100 per month
Small/medium ecommerce site
A small or medium-sized ecommerce site consists of sales reaching up to $50k a year. Despite what you may think, maintenance costs for these types of sites are surprisingly low, at $30 to $50 a month.
Building an online shop for your ecommerce site is infinitely more difficult, but it is ultimately a cheaper option. As a smaller ecommerce site, you probably don't need to build your own shop.
Instead, you can use a company that offers a fully functional store for your products. These sites, such as Shopify or Weebly, do require a fee or percentage of sales for their services, but it may be worth it solely for the ease.
Average maintenance costs for a small/medium ecommerce site:
Domain: $10-$20 a year
Hosting: average about $25-$50 per month, can reach higher depending on your needs
Marketing (ad campaigns): depends on duration and budget, $150-$300 per month
SSL: $0 (if provided by hosting service) to $150, an absolute necessity in this case
Tech support: $25-$100 per month
Enterprise/corporate ecommerce site
Enterprise or corporate-level ecommerce sites are a bit more costly to maintain. Websites of this scale typically pull in around $500k a year or more.
Aside from the basics like domain registration and hosting, you'll need your site running at its full efficiency. Any lapse in functionality or long downtimes can cost a company of this size thousands of dollars in only a few hours.
High costs for this type of site primarily come from marketing and general tech maintenance. It's generally easy to hire some people to handle your tech support. Keeping your SEO current also plays an important part.
Average maintenance costs for an enterprise/corporate ecommerce site:
Domain: $10-$20 a year
Hosting: $300-$500 per month
Marketing (ad campaigns): depends on duration and budget, $500-$3000 per month
SSL: $0 (if provided by hosting service) to $150, an absolute necessity
Tech support: $100-$200 per month
SEO maintenance: $50-$300 per month
Now that we've covered a general estimate of what you can expect when opening your site, let's go into more detail about each maintenance cost.
---
Breakdown of standard website maintenance costs
Website maintenance costs can stem from a variety of different services. Everything from purchasing (and maintaining) a domain name to tech and analytics support will cost you more.
Domain name
Your website needs a proper domain name for legitimacy. Depending on the domain name, and if you don't have to purchase the specific one you want from someone else, this cost shouldn't be more than a few dollars per month. The typical domain name purchase from Google Domains is around $10-$20 annually.
Website hosting
Aside from learning PHP and setting up a makeshift server from home, using a hosting site is the go-to way to get your website up and running. When choosing a website hosting service, you have a few different choices, each of which offers advantages based on what you need.
Shared hosting
Shared hosting is the most commonly used hosting service by small businesses or blogs. You do share a server with other sites, but it shouldn't be a problem if you don't have a lot of monthly visitors. Shared hosting can range from free to $120 a year.
DIY hosting
DIY hosting websites, such as Squarespace or WordPress, are suitable if you're running a small business or a large blog. These sites offer an extensive set of website building tools you can use to customize and design your website. A DIY hosting site will cost you between $60 to $540 annually, depending on your needs.
Virtual private server (VPS)
A virtual private server is similar in nature to a shared host, only on a larger scale. A VPS costs anywhere from $60 to $1,400 a year. While you save money initially with this option, if your site gains more monthly visitors, it may cause slow loading speeds and cost you valuable business.
Dedicated server
Dedicated servers work best for very large businesses or ecommerce websites. While they're the most expensive, costing between $1,000 to over $12,000 a year, they can easily sustain a site that has upwards of 100k visitors a month.
SSL Certificate
A secure sockets layer (SSL) certificate for your website is an absolute must in 2023. An SSL certificate is a way to further shield your company and customers from security breaches.
If you're running any sort of online shop, ecommerce site, or even have a subscriber newsletter, you should have SSL. Browsers now, such as Google Chrome, will explicitly warn users to be cautious about entering any information on a site not protected by SSL. Big red warnings will deter users from using your website, even if the only information they're providing is an email address or a name. With multiple big-name corporations suffering major security breaches recently, this isn't something to ignore.
The good thing about an SSL certificate is that it's relatively easy to purchase. If you're purchasing an SSL certificate for a single domain name, it'll run you anywhere from $0 (sometimes it's included through the hosting you use) to upwards of $250 a month. Some companies, like Google, offer a free SSL certificate if you purchase your domain name through them. Here's a more comprehensive list of places you can buy legitimate SSL certificates.
Tech support
Tech support is ideal for large websites or ecommerce sites that move hundreds or thousands of products a day. Any site that requires fast fixes for maintenance problems needs a tech support team, either staffed in-house or through a service. A broken shopping cart or nonfunctional payment system will undoubtedly lose you a great deal of business, even if the problems only last a few hours.
If you decide to go through a service, remember to check how quickly they work on problems. Many sites offer varying packages based on turn around times. Faster fixes equal higher money. So, if your ecommerce store is suffering from some crippling shopping cart issues, you can't really afford to wait a few days for a fix.
Depending on the scale of your business, tech support alone will cost you anywhere from $150 to $3,000 per month.
---
Straightforward website pricing
Reading through the mountain of possible maintenance fees that come with running a website is pretty daunting. How do you determine what services you need and what you don't? Will cutting corners result in fewer conversions? It's difficult to fully know the answers to these questions until you've done it.
Instead of merely rolling the dice and potentially wasting months of work, put your trust in a team of professionals that leave manual, time-consuming tasks to AI and instead work on refining critical details of your site. With B12, the maintenance costs relevant to your needs are baked right into our monthly plans, saving your most valuable asset of all — time.
B12 provides comprehensive website services for small to medium-sized businesses looking to build or update a website. We improve your website so you'll generate more traffic, more revenue, and reach more customers.
Our SEO Pro package provides recurring SEO updates, monthly blog posts, detailed analytics, and more. We cater specifically to business owners who want more out of their website, but don't have the time to dedicate to it.
Simplify website maintenance with B12
B12 makes it simple to budget for and maintain your site as your business changes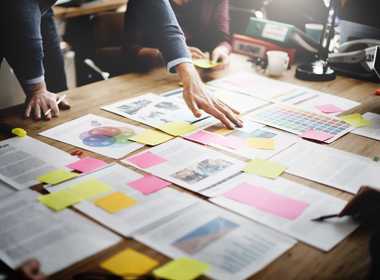 Looking for alternatives to PayPal for accepting online payments? Check out our comprehensive guide on the best PayPal alternatives.
Read now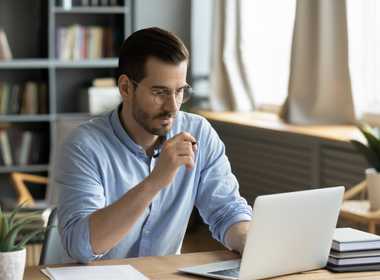 Learn how to build a professional website for your independent consulting business with our step-by-step guide. From choosing a domain to optimizing for SEO, we've got you covered!
Read now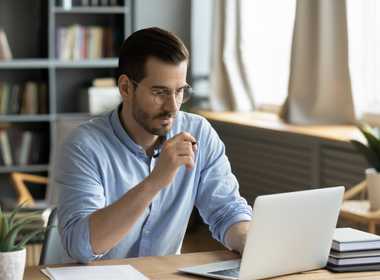 Discover the best DIY website builder for your small business needs with this comprehensive guide, including pros and cons of each platform. Make an informed decision and create a professional website...
Read now