Launch an online presence that makes it simple to attract, win, and serve clients
B12 uses AI and experts to quickly set up your website, scheduling, payments, email marketing, and more.
Get started for free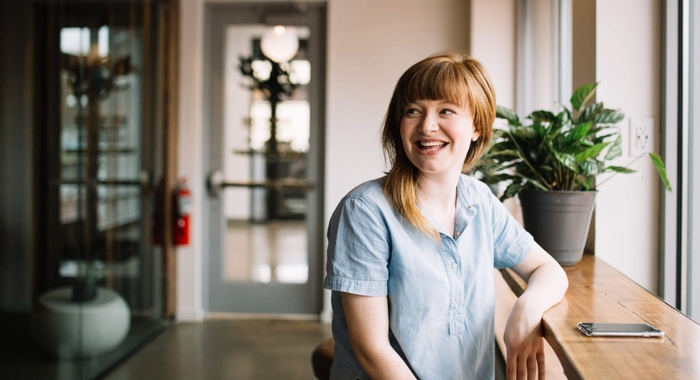 Building more effective websites for mortgage loan officers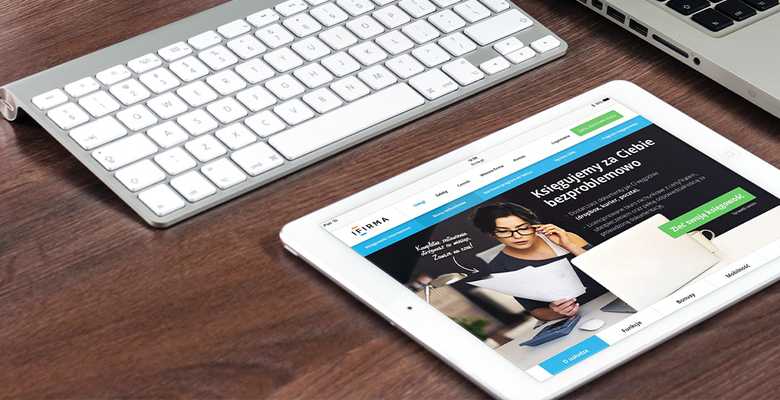 Your website should send you dozens of qualified prospects every day, keeping your pipeline full. This post unpacks how to build effective websites for your mortgage broking business. With these tips, you can draw qualified leads to your company.
---
Mortgage companies are experiencing the biggest housing boom since 2007. With the coronavirus pandemic causing residents to flee the cities, there's a huge demand for homes in the suburbs right now.
As a result of the shift in housing environments, realtors and loan officer websites are experiencing record demand. With home buyers snapping up deals across the country, you need to get in on the action.
You need a functional and effective mortgage broker website to direct and coordinate your marketing efforts. A website gives you a virtual space to handle clients with automated processes to improve your client experience.
A website is essential in modern mortgage broking. Many brokers already have a website, and they're wondering why they aren't getting any leads for their business.
Your website acts as a lead-generating machine for your business. However, to get it up and running is an extensive process.
If your website is hanging out in cyberspace, acting as an authority or information site – how's that working out for your mortgage broking business?
Your website should send you dozens of qualified prospects every day, keeping your pipeline full. This post unpacks how to build effective websites for your mortgage broking business. With these tips, you can draw qualified leads to your company.
Effective design tips for effective real estate mortgage broker websites
Your website design acts as the first point of contact with your website. The design needs to promote your brand identity, causing potential clients to dwell on your site and check out your value offer.
With the right mortgage website designs, you turn your webpages into a marketing machine. The best websites adhere to the following design practices.
Templates and landing pages
All templates and landing pages musty feature mobile compatibility. When selecting your template, take some time to review what your competitors are using.
Templates come in free versions or paid options, depending on the functionality you need on your site.
If you're using a WordPress template, you can customize it to suit your specifications. However, you'll need to employ the skills of a design team to make the adjustments.
Functions
The best mortgage broker websites feature on-site tools like mortgage calculators to help the prospect calculate their mortgage rate.
When opening the calculator, the prospect leaves their contact information like their phone number and email address, allowing you to follow up later.
Lead magnets
A lead magnet acts as a lead capture form, identifying and sharing your mortgage lead with your CRM system and sales funnels. Lead magnets help you build your email list, giving you a stream of new prospects.
Value offers
Your lead magnets need a value offer to entice your prospects to enter their information. As a loan originator, you're trying to sell loan products.
To do that, you'll need to build value in your prospect. Items like mortgage calculators are a good way to pull leads. However, your blog and content will also act as value propositions for your lead magnets.
Navigation
Your website needs easy navigation. When your prospect lands on your site, you need to provide easy access to information.
If borrowers are looking for your phone number, they don't want to go more than one click away from where they land on your site.
If the prospect is looking to refinance their home, they want to see a refinancing tab on your home page, offering them the option to enter the page with one click.
Budget
What kind of budget are you working with for your website? Depending on your website's features and functions, a design could cost anywhere from $2,500 to more than $20,000. Let's not forget about the maintenance costs involved with managing your site and fixing errors.
Effective optimization tips for effective mortgage broker websites
After completing your design requirements, it's time to look under the hood at your website's workhorse. Optimizing your site ensures it runs smoothly, reducing the risk of crashes.
Optimization also helps to improve your ranking with the search bots. Adding SSL certificates to your site helps to improve its security and your search ranking.
Search Engine Optimization (SEO)
Search engine optimization is the practice of elevating your site's rankings in search and SERP results. SEO is a vital part of your website marketing, but it takes time to show results.
Most SEO strategies take around 6-months to start producing the expected results from your campaign. However, your backlinking will pay off if you stay persistent and consistent with your plan.
On-page optimization
Remove the duplicate pages, links, and content from your site. This strategy gives your site a good look when the search engines start recommending sites in search results.
Add keywords to your home pages and web pages on your site. Adding your keywords also improves your search and SERP ranking.
Tools
If you're new to internet marketing and don't know your way around all the SEO and marketing tools, you'll need to hire a professional for help with managing your SEO strategy.
An SEO expert might cost you money, but you'll recover those costs when the work starts bringing new prospects to your site.
Effective marketing tips for effective mortgage broker websites
If your website design is like the bodywork on a 67' Mustang, and the SEO strategy is the engine, your marketing plan is the sat-nav system.
Marketing makes your website work. Sure, your SEO strategy will eventually start paying off with new leads. However, it could take months for you to see these effects. You need results now, and that's where these marketing tools come into play.
CRM
All the top mortgage brokers and real estate agents rely on Customer Relationship Management software to manage their client accounts and prospecting duties.
A CRM is like the nerve center of your website, controlling the flow of information.
A CRM helps you organize client files, take clients' notes, and it integrates with your sales funnels. A CRM enables you to automate workflows, making your team efficient, freeing their time to work on important deals.
Sales funnels
Your sales funnel provides your client with a steady stream of drip content to their email address. Each email coaxes the prospect closer towards making a buying decision, converting to a client.
Mortgage professionals rely on this form of marketing automation to manage the prospecting process. You can see where your prospects are in the funnel and what content causes them to take action or drop out of the funnel.
Content
Your content strategy forms the backbone of your marketing plan. To draw attention to your site, you need compelling content that piques the prospect's interest.
Starting a blog and populating it with articles, vlogs, and podcasts is a great way to build your website into a content authority that the search bots notice.
Email marketing
Email marketing is the most effective form of online marketing you get. Using your lead magnets, we covered earlier, you can attract qualified buyers to your site and get them to leave you their info.
Your client information goes into a list. You market to that list of email addresses using an automated sales campaign designed to get the prospect to convert. List building is a key component of digital marketing and a potent marketing tool to increase conversion.
Social media marketing
Your website needs integrated buttons pulling prospects through to your social media accounts, and vice versa.
Homebuyers are using social media right now, and you have the opportunity to reach out to them through a marketing campaign.
Using Facebook ads allows you to create client personas, identify your target audience, launch, track, and retarget your campaigns.
LinkedIn is the largest professional social network. It's a great way to build your reputation in the mortgage industry. Start posting mini-blogs on your page that attend to client problems.
B12 – Building more effective websites for mortgage loan officers
If you want fast, effective, and comprehensive website design, reach out to the team at B12. B12 specializes in building functional websites to your design specifications. They collaborate with you on ideas, ensuring you get your website ready for launch in half the time.
When you sign up for a subscription with B12, you get the following features included with your package.
AI-Assisted website design – B12 utilizes an AI-driven design process to create mortgage website templates. AI helps the design team take care of repetitive coding work when building your site. As a result, you get a faster build with an effective and efficient design.
Expert design professionals – B12 relies on the AI to do the hard work. However, a team of design professionals overlooks the entire build process, ensuring that your website development stays on track to your specifications.
Optimized websites – All B12 website templates come with mobile compatibility.
Marketing and SEO tools – Your B12 website comes with a range of built-in marketing tools. Send email campaigns, and use the SEO tools to optimize your site.
Third-party integrations – B12 websites integrate with popular web tools like CRMs and sales funnels.
User-friendly design – All B12 sites come with easy navigation and eye-catching layouts that increase dwell time on your site.
Dedicated support – All B12 sites come with reliable customer support around the clock.
Competitive pricing – Your B12 website is available for an affordable monthly subscription fee. Head over to the B12 site right now, and use the AI system to receive a draft of your website in less than 5-minutes.
Spend less time on your website and more time growing your business
Let B12 set up your professional online presence with everything you need to attract, win, and serve clients.
Get started for free