Launch an online presence that makes it simple to attract, win, and serve clients
B12 uses AI and experts to quickly set up your website, scheduling, payments, email marketing, and more.
Get started for free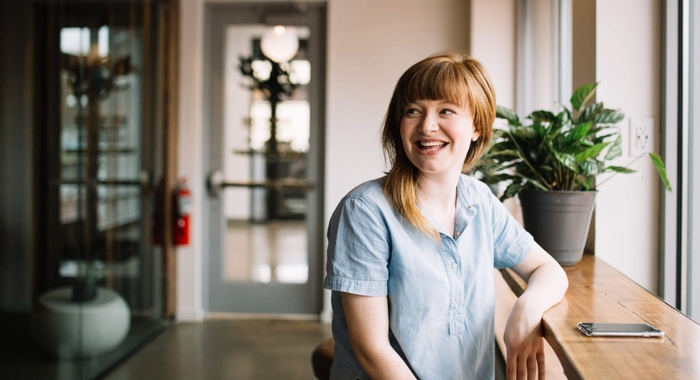 Your handy guide to starting a mortgage company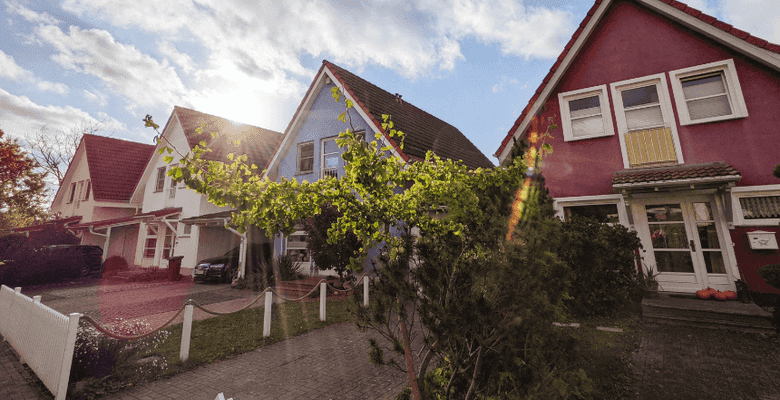 Learn the setup process and the most important considerations for starting your own mortgage company.
---
Thinking of setting up shop in the mortgage industry? Owning a mortgage company can be a rewarding experience. You'd be helping families, business owners, and renters close deals on their dream real estate properties.
The pay can be great, too. On average, mortgage brokers earn upwards of $80,000 per year, according to data from Indeed. This figure could even be higher in certain states like New York and Florida, where the average mortgage broker wage is well above the $100,000 mark.
So how do you launch your startup mortgage broker business?
Keep reading to learn the setup process and the most important considerations for starting your own mortgage company.
Definition of a mortgage company
It's simply a company focused on servicing or providing mortgage loans. A mortgage is basically a type of debt that is specifically taken for the purchase of real estate. The role of the mortgage company is to act as the middle man between the prospective property buyer and the financial institution (mortgage lender) providing the loan.
The company can also purchase the mortgages or loans from the original mortgage lender and then later broker them to serious homebuyers. In any case, owning a mortgage brokerage business is not so different from owning any other type of small business. As long as you know what you're doing and have the right entrepreneurial mindset, you should be able to launch and grow your own mortgage lending company in no time.
What are the most important considerations when starting a mortgage company?
The industry itself
Mortgage lending is generally a recession-proof business. However, the mortgage industry has never been the same since the housing market crashed in 2008. At the time, many people assumed the industry was coming to an end, but in reality, it meant the end for many small mortgage brokerage businesses.
More importantly, it leads to existing mortgage brokers offering better products and impeccable services. Over the last 10 years, the industry has seen a sharp introduction of new products, such as Alt-A mortgages, subprime mortgages, and NINJA loans. Lending standards have also undergone several changes through the years especially in the area of home loans.
It remains to be seen what the long-term impact of the COVID-19 pandemic will be on the mortgage industry. But if short-term impacts like near-zero interest rates, economic uncertainty, and a budding seller's market are anything to go by, you best have a proper strategy in place.
Market research
For many years, the boomer generation was the primary target market for mortgage lenders and brokers. Now that more and more boomers are reaching retirement age, Gen X and millennials are becoming the primary focus of mortgage companies.
Every new generation brings with them a unique set of demands and expectations, which influences how a company would market its services to them. It's therefore important to understand the demographics and psychographics surrounding your current target market.
This is one of the most integral keys to succeeding in today's mortgage brokerage landscape. Knowing the market and the expectations of prospective borrowers is crucial before launching your mortgage company. After all, what's the point in starting a business if you don't know how to meet consumer demand?
Your niche
As a startup, it's best to focus on a specific niche instead of trying to cater to the entire industry. It's simply too broad. Plus, it would mean stretching yourself thin which could leave you unable to provide quality service all around. Sticking to a niche is also great for your marketing efforts, as it allows you to have a more defined target audience.
One of the best ways to decide on a niche is to focus on even more specific attributes of your target market, such as occupation and interests. You could start small and then add more niches along the way. Some of the most popular niches in the industry today include:
Residential mortgages
Home equity loans
Commercial mortgages
Mortgage lending to veterans
Mortgage lending to farmers
Mortgage lending to educational institutions
Vehicle loans
Government loans
Competition
Profitability in the mortgage lending industry largely depends on how well you're able to stay ahead of the competition. Make no mistake, this particular industry is as competitive as they come. The worst part is there isn't much you can do to differentiate your loan programs. Your main selling points are appealing interest rates and ease of doing business. But then everyone else is doing pretty much the same.
Conducting a competitive analysis within your chosen niche is a compulsory step in any new business venture. Starting a mortgage company is no different. Take the time to understand who you're up against, as well as a strategy for how to stand out to potential customers.
Starting from scratch vs. buying a franchise
This is a crucial decision as both options present some distinct advantages over the other. For example, starting from scratch means you have complete control over your management style and the types of mortgage products offered. However, this also means you'd be going at a rather slow pace as you try to navigate the many intricacies involved in growing your small business.
On the other hand, buying a franchise means many of the startup processes and systems are already done for you. These include brand affinity and credibility, connections with wholesale lenders, established support network, and more. However, franchises come with strings attached that will limit how you run your new business and how much of the profits you get to keep.
Take the time to weigh your options. Once you start down one path, it can be hard to switch to the other, best get it right from the start.
Possible challenges and limitations
Mortgage bankers, brokers, and lenders all operate within the larger financial services industry. This means that your new business is subject to the limitations and a deeper level of scrutiny that all other businesses in the industry go through.
As a startup mortgage broker, some of the main challenges and restrictions you might encounter along the way include:
Industry regulations
Changes in real estate property prices
Adapting to changes in consumer demand
Registering your business
Networking
Connecting with lenders
Competition level
Start putting together a plan for addressing these potential issues. Even if you don't have all the pieces, knowing that potential challenges await you will help you manage your business better and utilize your resources efficiently.
Minimum educational qualifications
You need at least a high school diploma or GED to meet the educational requirements for a mortgage broker. Some states may require at least an associate or bachelor's degree in a relevant course like accounting or financial management.
If you want to improve your business opportunities and earning potential, consider taking a couple of certification courses with the National Association of Mortgage Brokers. These include Certified Mortgage Consultant, Certified Residential Mortgage Specialist, and Advanced Mortgage Consultant.
7 steps to starting your own mortgage company
Launching a startup mortgage company involves going through a number of steps, none of which you can afford to miss. Let's dive in!
1. Meet the mortgage licensing requirements
You'll need a mortgage broker license via the Nationwide Mortgage Licensing System & Registry (NMLS) before you can start practicing as a broker. Per the NMLS, you must undergo a mandatory training course which consists of 20 hours of pre-licensure classes as follows:
3 hours of ethics
3 hours of federal law
2 horse of
non-traditional mortgage lending
12 hours of electives
There are several mortgage broker schools that can help you meet these education requirements, as well as help you expand your knowledge base about the mortgage industry. It's only after obtaining the required licensees that you can start thinking of launching your own business. You'll also need to pass a background check, submit a credit report, and be in good standing with the IRS before being accredited by the NMLS.
In addition to these licensing requirements, you should have at least three years of relevant experience at an established mortgage company before setting up your own business. This allows you to gain first-hand exposure to how things are done in the industry. Use this time to also build your professional network of lenders and mortgage bankers, which you'll need later on.
2. Pass the SAFE mortgage loan originator test
Passing the SAFE Mortgage Loan Originator Test is another crucial requirement before you can start a mortgage company. The test was established as a licensing requirement in line with the SAFE Act of 2008. Results are usually posted 72 hours after taking the test. The passing score is 75% and above.
Some state agencies may also require applicants to take an additional exam known as the State Test Component. This test focuses on specific areas that are relevant to the state in which you will operate.
3. Create your business plan
Your business plan will help you map out all the specifics regarding your new mortgage brokerage. A few important considerations include:
Business name — Whatever name you choose should be unique and easily marketable. Other important considerations include federal and state trademark records, web domain availability, and social media platforms.
Startup and ongoing costs — Tests and licensure fees make up the bulk of your startup costs. For ongoing expenses, that will ultimately depend on your business sense and ability to negotiate favorable deals. The most common ongoing costs are office space rent, staff payroll, taxes, and insurance.
How much to charge customers — As a mortgage broker, your primary source of revenue is from commissions received for connecting borrowers to the lender. The fee is a percentage, usually 1% to 2% of the total loan amount. You could also charge fees for other ancillary services.
Your target market — This will mainly depend on the niche that you have chosen. The broader the niche, the wider the target market. However, keep in mind that this also means you'd be spending a lot more on marketing.
4. Register the business entity
Sole proprietorship, partnership, limited liability company (LLC), and corporation are the most common types of business entities that you can register for your mortgage company. Keep in mind that whatever legal structure you choose for your new business has tax consequences. That's why it's important to consult a business attorney for this step.
After completing the registration, you'll need to file with the IRS for your tax identification number and Employer Identification Number. Both of these are important requirements for running a business. Your state may also have additional requirements.
5. Obtain your mortgage broker surety bond
This surety bond serves as a guarantee that you will abide by all the laws and guidelines governing your trade. It is a requirement for all mortgage brokers across the U.S.
The actual amount is set by your state — in some states, it's the same amount, while in others, it's dependent on the loan volume processed per year. For example, in Texas, mortgage brokers need to raise around $50,000 for the surety bond, whereas in California, the amount is only $20,000.
6. Set up your office space
Your office space will largely depend on the size of your business. Consider your staff capacity as well. How many loan officers do you intend to onboard at the start? Another thing to consider is the rental fee. As a startup, you want to keep your ongoing costs as low as possible. This means going for an office space that is presentable and professional, but at the same time, not a massive cash drain.
After sorting out your office space, you'll need to get the necessary equipment to begin operations — Computers, internet connection, telephone lines connections, furniture, signage, and more. Start small and upgrade along the way. However, don't skimp on the important stuff like computers, internet connectivity, and any other items or equipment that can directly impact how well you get your work done.
7. Market your new business
As a mortgage brokerage business, you'll likely be marketing to homebuyers, property developers, and real estate agents. Some of the most important marketing tools to get include a professional website, social media pages, and a customer relationship management (CRM) platform.
As your business picks up and you start getting a steady stream of clients, you can look into getting business cards to up your networking game. Of course, don't forget to ask for referrals too. They're one of the most powerful client acquisition methods in the mortgage industry.
Soft skills you need to succeed as a mortgage broker
It's not enough to be licensed and have a clear understanding of the industry. You also need to have the right entrepreneurial skills to successfully manage your mortgage business. Some of these skills include:
Attention to detail — You're dealing with people's money here so strong attention is a must-have skill. The stakes are high and silly errors are not acceptable.
Interpersonal skills — It's important to have a friendly and outgoing personality as a business owner. This would help you communicate more effectively with your clients, staff, and the lenders that you would represent.
Negotiation — As a mortgage broker, your job primarily entails brokering strong lender-borrower relationships. This means your negotiation skills must be on point to ensure both parties reach a satisfactory agreement.
Organization — Having strong organizational skills is important to help you stay on top of the day-to-day running of your business.
Patience — The loan application and approval processes can be time-consuming and as the mortgage broker, you're firmly at the center of them all. You'll also need to be able to accommodate various client demands and expectations, many of which may not always be as straightforward as you'd like. You must learn to be patient if you want to be able to handle all of these potential issues in your business.
How to set up your mortgage company online
Starting a mortgage company is generally easier today than it was a few years ago. This is mainly due to the abundance of resources and specialized services that are available to you today. Following the steps in this guide should get you there, but pay close attention to any recent changes or regulations in the mortgage industry as well, as they could impact the startup process.
After setting up your mortgage company, take advantage of B12's suite of solutions to streamline how you market and manage your business. We provide all the tools and services that you would need to establish a powerful online presence for your mortgage brokerage, including an AI-powered website, SEO, copywriting, and more. We also offer a host of built-in tools like billing and invoicing systems, contact management, and online appointment scheduling tools.
Sign up on B12 today to get started. You can also visit our resource center for more helpful guides on small business management and other related topics.
Learn how to build an online presence for your company
Get tips to optimize your online presence and reach clients
Spend less time on your website and more time growing your business
Let B12 set up your professional online presence with everything you need to attract, win, and serve clients.
Get started for free