Launch an online presence that makes it simple to attract, win, and serve clients
B12 uses AI and experts to quickly set up your website, scheduling, payments, email marketing, and more.
Get started for free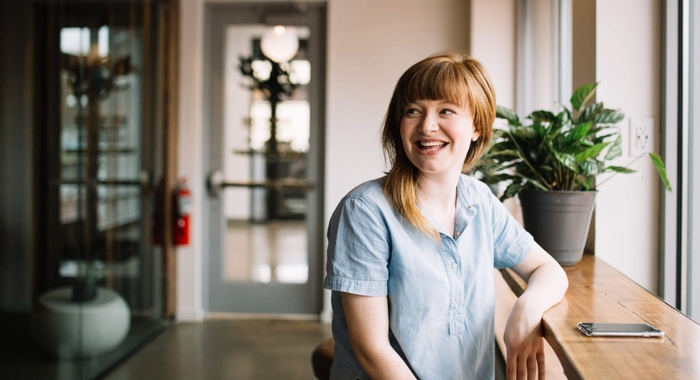 Tips for planning your 2023 website redesign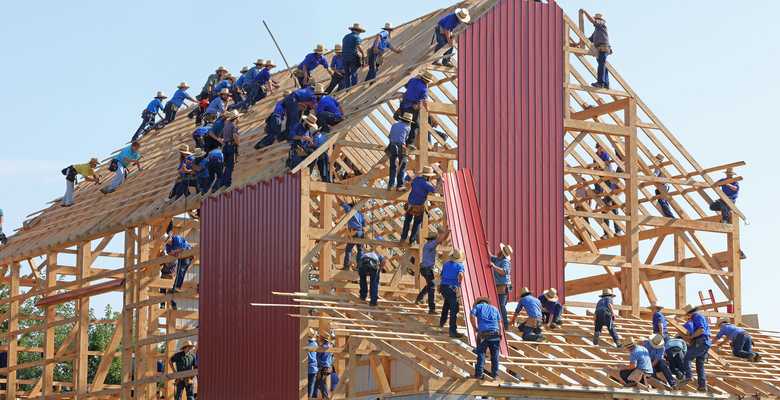 Has your website fallen behind the times? It might be time for a website redesign. Today, we'll explore the steps and strategies involved in a website makeover.
---
Has your once-gleaming website fallen into disrepair? Then it might be time for a website redesign. Today, we'll explore the tips, steps, and strategies involved in a website makeover to help you freshen things up.
When should you redesign your website?
The answer will vary slightly for everyone, but generally, you want to start considering redesigning your website about every two years, and you should definitely be working on a redesign by three years. Meaning in ten years, your website should go through about three redesigns.
It's important to be clear that when talking about a redesign, we don't mean adding a new page or fixing a broken link here and there. We're talking about serious changes to your site.
How to know what to change in a website redesign
Not every website redesign is going to be a complete overhaul, though. You'll find that the majority of your website only needs slight touching up. There will be a few pages that need significant reworking and some that might not need to be there at all. Here's how you can decide which areas of your website to keep and which ones to ditch.
Perform a website audit
The first and simplest thing you should do after deciding to redesign your website is an audit. That's a fancy way of saying you need to perform a quick checkup on your site's pages, links, and images to see if there are any errors or inconsistencies.
A website audit is where you'll catch things like misspellings and broken links, as well as outdated product photography. In fact, finding outdated information is one of the main tasks of a website audit.
You want to make sure that all of the products and services you have listed, emails and phone numbers, deals and offers, mailing list links, and so on, are updated and correct. Even when you aren't performing a full website redesign, these are good things to check on periodically.
Check your competitors' websites
Now that you've audited your website, it's time to check out the competition. You might have employees whose job it is to scout the competition now and then, but you might not have done a thorough analysis of your competitors since your website first launched.
Remember, the goal isn't to ripoff your competition by creating a lookalike website. You want to look for good ideas, creative elements, and useful features that your business could benefit from. If something catches your eye or gets you to click, consider working it into your redesign.
This exercise is also helpful for seeing what tech you've missed out on over the last few years. If all of your competitors have a chatbot and you don't, it might be time to implement a chatbot on your website — but only if that's the right decision for your redesign.
Have someone test your website
Another great way to see what should and shouldn't change during your website redesign is to have someone else test your website. Having someone with fresh eyes look at your website will give you an objective idea of what it's like for people to use your site in 2023.
If you want to go the extra mile when testing your website, you can take a page out of HubSpot's book and have someone test and review your website while drunk. Yep, in 2015 HubSpot hired someone to have a few drinks while performing a UI review of their homepage.
Not only is this a fun way to get feedback on your site, but it also shows you very clearly which elements users are drawn to and where they're confused. One of the things HubSpot learned from this was that their homepage made their product difficult to understand, something they've worked on over the last few years.
---
Redesign your website in 6 steps
Now that you've gone through a few exercises and know what to keep and what not to keep, it's time to start acting on your website redesign. Even though a web development team should be handling your redesign, there are still going to be responsibilities that fall on you during the process. We've outlined these responsibilities in six simple steps.
Step 1. Make a checklist
Record and collect everything you've learned by auditing your website, spying on your competitors, and having a user test your website.
This checklist is going to contain everything that needs to be fixed during the redesign. Every typo, product that needs to be removed, page that needs updating, email that's no longer valid — everything needs to be on this list. This list is going to be your bible during the redesign.
Once you've got a complete list of every change you want to make, start prioritizing them in order of most important to least important. Changing the shade of green on a bit of text at the bottom of the homepage likely isn't critical, but having an updated phone number is.
Step 2. Review your brand guidelines
Another bit of prep-work you need to take care of is reviewing your brand guidelines. These are the guidelines you should've laid out the first time you created your website that specify the visual and philosophical aspects of your branding design. It includes things like what colors and fonts associated with your brand, as well as its values, slogans, and tone.
The reason you want to review this guide before starting the redesign is that you want to make sure your new vision doesn't dismantle the brand you've worked so hard to cultivate. You want a fresh, modern version of your existing brand, not a new website that takes away from your brand's identity.
Step 3. Create a timeline
Now that you've written down everything you want to update and you know how those updates are going to align with your brand vision, you're ready to start creating your timeline. This is the step where you should begin involving your website developers if you haven't already.
You should know whether or not you want to update a few elements and add a feature or two, or completely overhaul your entire website by now. Obviously, a complete overhaul is going to take the most amount of time, though website redesigns are rarely a short process. You can expect to spend at least a month and most likely two months working on the redesign.
Step 4. Rethink your sitemap
While consulting with your web developers and planning out your timeline, use this opportunity to discuss reworking your sitemap. Your sitemap is a list of all of the pages on your website and how they link together.
For example, your homepage likely connects to things like your About page, Contact page, and blog; from there, your blog connects to individual blog posts, your Contact page connects to an email form, and so on.
Because of all of the pages you've likely added over the years and services that have changed, your sitemap is likely outdated. Work with your developers to map out a new website layout and see which pages can be combined, which can be replaced, and which can be removed altogether.
Step 5. Start developing your website
Unless you're a web developer, this is where you're going to step back and let your development team do its thing. They'll likely come to you for feedback as they go, but you should have provided them with enough information to minimize back-and-forth.
Today's development phase typically breaks down into three segments. The first is when the developers do the dirty work: coding. They're going to write all of the code for the new features, pages, and frameworks you want to incorporate into your website. This usually doesn't take too long, especially during a redesign.
Next is the CMS development segment, where the rewritten and added code is pushed to your existing website. It's called the CMS phase because so many websites use CMS platforms (like WordPress) to host their website. Once this phase is complete, the website will be optimized for mobile devices, and after that, development should be nearly finished!
Step 6. Prepare to launch your new website
You should be able to look at, click through, and play with your new website, which means that launching your website redesign isn't that far away! However, there are a few bits of housekeeping you need to take care of first.
Most importantly, you need to create a backup of your existing website. If your new website has some bug that you haven't yet discovered or a critical point of failure that users are going to stumble into, you need to be able to revert to the previous version of the website at a moment's notice.
Once you've got that backed up, you can start gearing up for the launch. Get your users pumped for the launch by sending notifications to your mailing list, make sure that you've thoroughly tested the website for quality assurance (you don't want any surprise typos), and set the date for when your website redesign is going to launch.
---
Tips and tricks for redesigning a website
If it ain't broke...
You know the drill. If there are areas of your website that are performing well with users, don't redesign them! You can update them with new colors and branding, but don't do anything that's going to remove or disrupt these elements.
This especially applies to pages that keep your website ranking high on Google. Making changes to these pages could lower the amount of traffic your website receives, making the redesign a shot to the foot.
Use analytics tools to optimize your redesign
To figure out which areas of your website are working and which ones aren't, you can use analytical tools like the aptly named Google Analytics and Hotjar. Both of these tools analyze how users use and discover your website, giving you a more objective idea of your current website. This will help you make more informed decisions during the redesign process.
Keep SEO in mind
Finally, you want to incorporate SEO into your redesign as much as possible. This should be one of the major areas where your investment pays off, as SEO is what makes your website searchable.
As you go through your current website during the auditing and development process, look for areas where SEO could better be implemented. This will enable you to come back with a fresh design that's also bringing in new traffic.
Are you overdue for a website redesign?
If you've made it to the end of this article and realized that it's time for you to start rethinking your website, then now is a great time to consider using a platform that makes it easy for you to redesign your site anytime. Here at B12, our team of experts is always available to update your design, add new features, and optimize your website.
Our team is proactive about improving your site, offering suggestions periodically so that you never have to go through a stressful, major website overhaul. B12 uses a growth-driven design model, which implements a continuous cycle of research, testing, and improving. Our customers don't have to wait years or months to make a change. We use the latest technology to automate the repetitive bits of a website redesign, speeding up the process and reducing bugs. For more information on updating your website, check out the rest of the B12 Resource Center.
Let expert designers update your website for you
In 60 seconds, see a preview of your new site
Spend less time on your website and more time growing your business
Let B12 set up your professional online presence with everything you need to attract, win, and serve clients.
Get started for free